The pride of the festival camp and the terror of suburbia. We're talking about the Soundboks party speakers.
Whether you're a fan or the opposite, you have to admit that the Danish-developed Soundboks is in a class of its own among portable Bluetooth speakers for its ability to crank up the volume at an outdoor party. And now the box has a little brother that's considerably easier to bring along.
The Soundboks Go, which has just been unveiled, is half the size and weight of the full-grown version, but it should still be able to provide a party.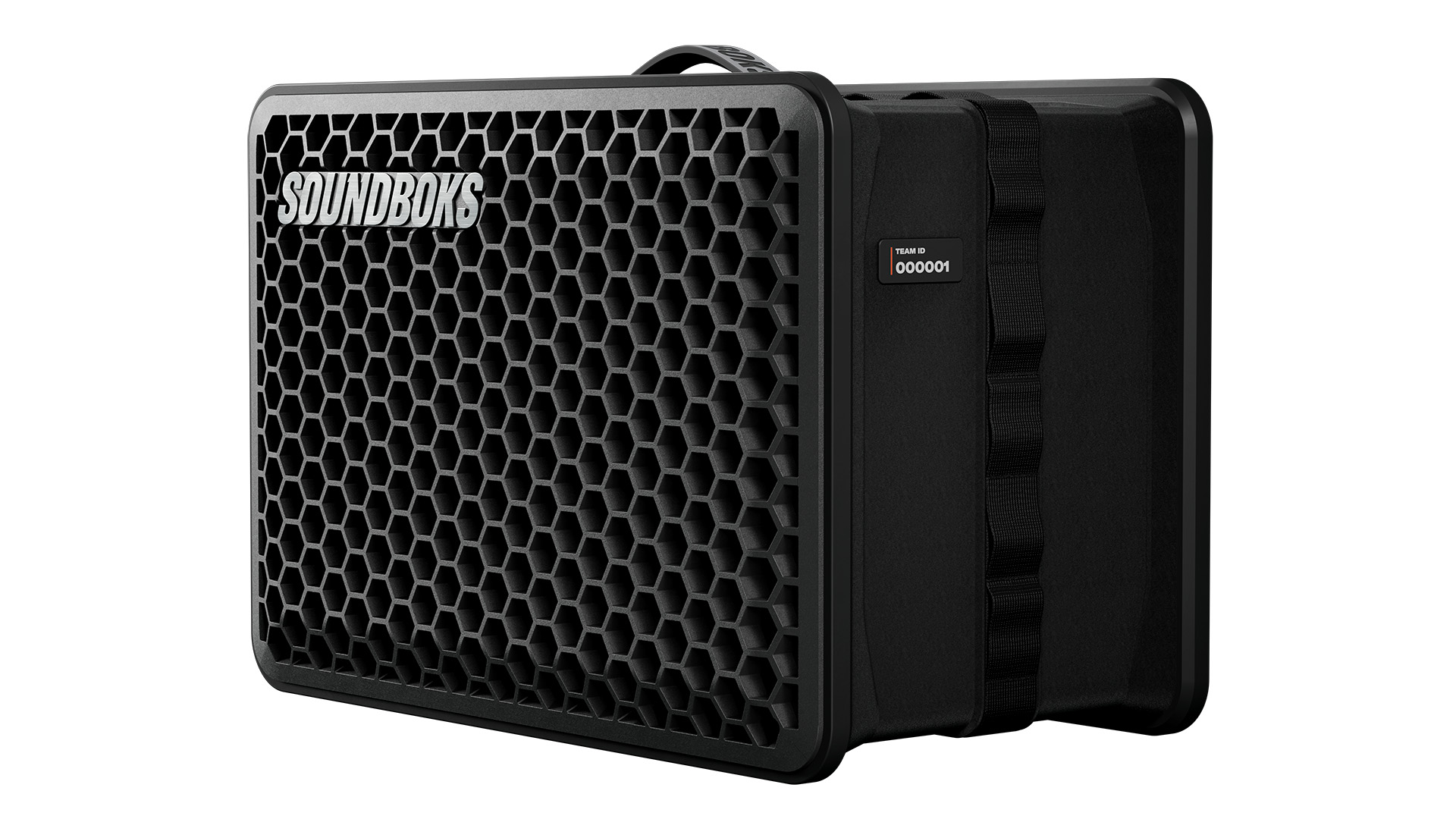 Soundboks has previously marketed itself heavily on being able to play louder than anything else. But the company has faced criticism in the last year over loud parties in city parks. That's probably why the press release for Soundboks Go takes a slightly different tack:
"For us, the concept of concert level has never just been about volume. It was about the full sound, the full experience and the idea that you could always get the feeling of being at a concert surrounded by music and friends."
Soundboks Go weighs 9.2 kg and is equipped with two 72W Class D amplifiers, driving a 10-inch bass unit and a horn-loaded dome tweeter respectively. The replaceable battery provides a playtime of "up to 80 hours of listening." Of course, that depends on how loud you play. At full volume and the "Bass+" setting, the battery lasts for six hours of use. At that setting, the speaker reportedly delivers 121 dB of sound pressure! The sound pressure level is not given in the press release, but we have asked the manufacturer.
At the festival camp or other places where one speaker is not enough to keep the party going, it is possible to bundle up to four Soundboks speakers wirelessly using the control app. However, this only works for Soundboks Go and 3rd generation of the original Soundboks.
Soundboks Go costs €699 and is available to order now. For an extra €50, you can get a carrier strap.
We'll be back with a test – so we are hoping for good weather for garden parties in the near future.