The CX series is among the most popular OLED models from LG. Here you get full credit for specifications and image quality, a slightly finer design than the simpler B model, without having to pay the stiffer price tag for the top models in the GX and WX series. We have previously tested the LG CX in 65 "and 48" versions – and recommend checking out these tests for more comprehensive info. Here we concentrate exclusively on gaming performance!
HDMI 2.1 on all four inputs
Among all the screens in the test, it is LG that can boast the best connectivity options. It supports HDMI 2.1 on all four inputs: Here is also support for both VRR, ALLM and 4K / 120 fps, which we got to work with both Xbox and PS5 without any particular problem. LG also excels in broad format support: Here is built-in support for both Dolby Vision and Dolby Atmos, which may prove relevant in gaming contexts in the long run.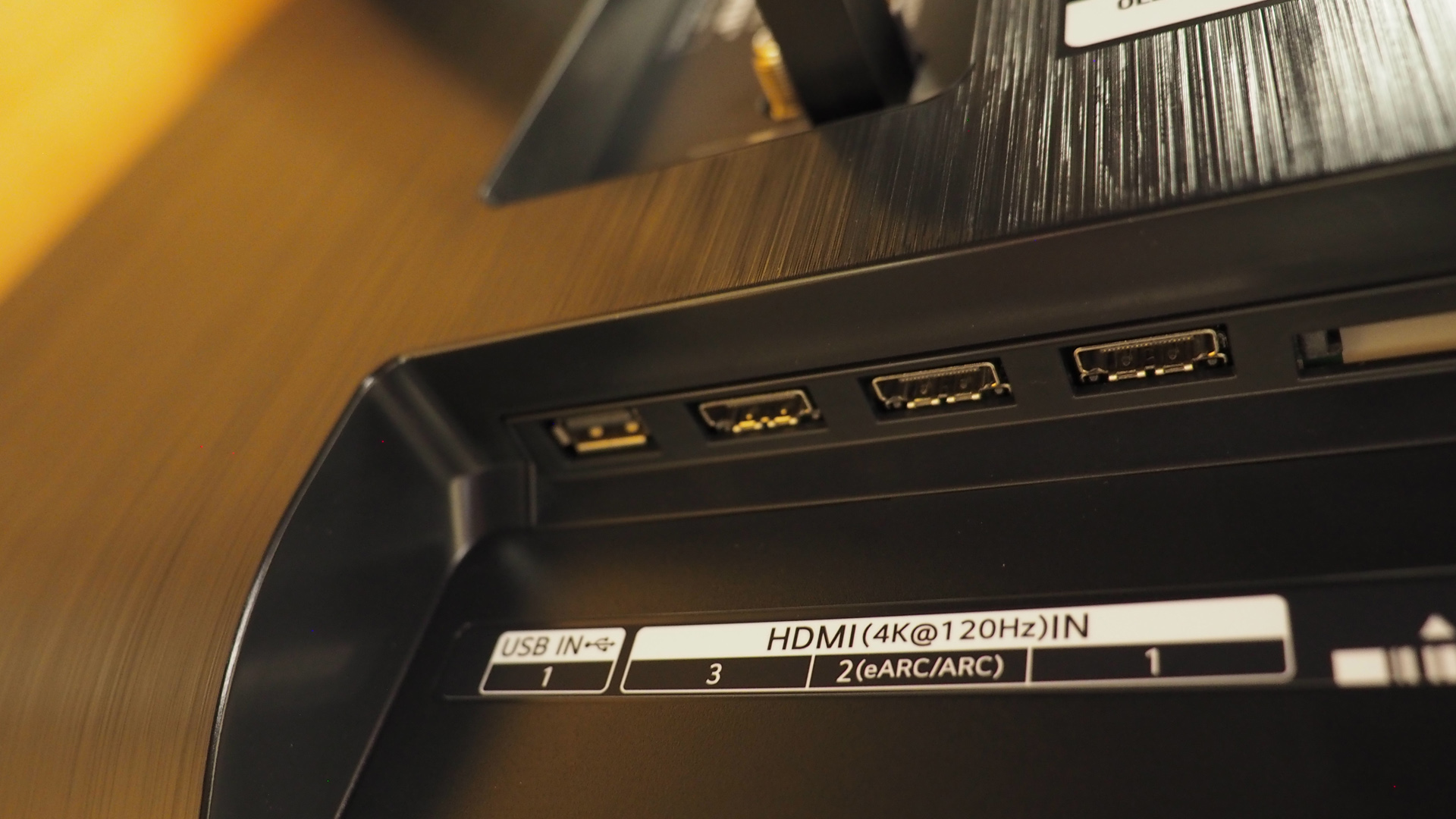 The LG screen also has very low input layers, which we measured at about 10 milliseconds. It is otherwise packed with gaming-friendly features such as AMD FreeSync, which ensures smooth and clean playback with various PC games.
Sparklingly good for game graphics
OLED technology has some inherent qualities that are already familiar to many readers. The ability to turn on and off each small pixel individually, without the need for a backlight, creates a very sharp and precise image with even light distribution.
We initially had quite high expectations of how LG would perform in the gaming context, but were still pleasantly surprised: Preserved, the gorgeous HDR graphics in Spiderman: Miles Morales looks impressive on the other screens as well – but here they give an almost cinematic experience!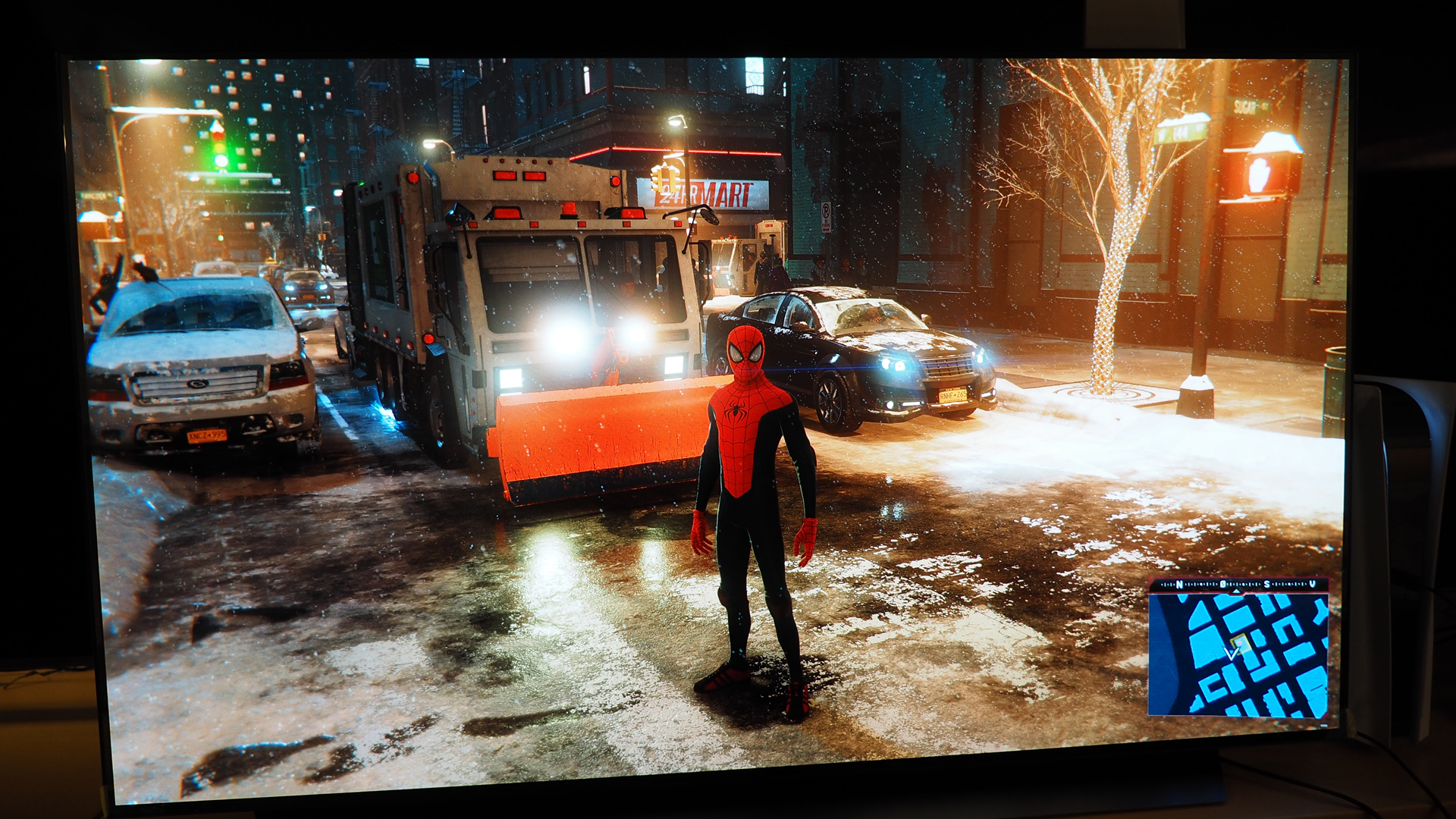 The black level and the good contrast give an image that is closest to "touch and feel", while the color reproduction has a very natural feel. However, it may be necessary to calibrate the black level a little, so that you get the darkest details in some game scenes: In some cases, we actually experienced that the screen became a little too dark.
The LG screen is also noticeably "smooth" when it comes to movement. If possible, the Spiderman game in 4K / 60p feels a little smoother and more responsive here, than it did via the Samsung screen. Dirt 5 on Xbox also works very well, with no tendency to break.
Risk of burning?
OLED screens are known to provide slightly lower brightness than the strongest LCD screens, and the LG CX is no exception. In bright environments, we noticed well that Samsung and Sony have more gunpowder in the brightest parts, in addition to generally higher brightness.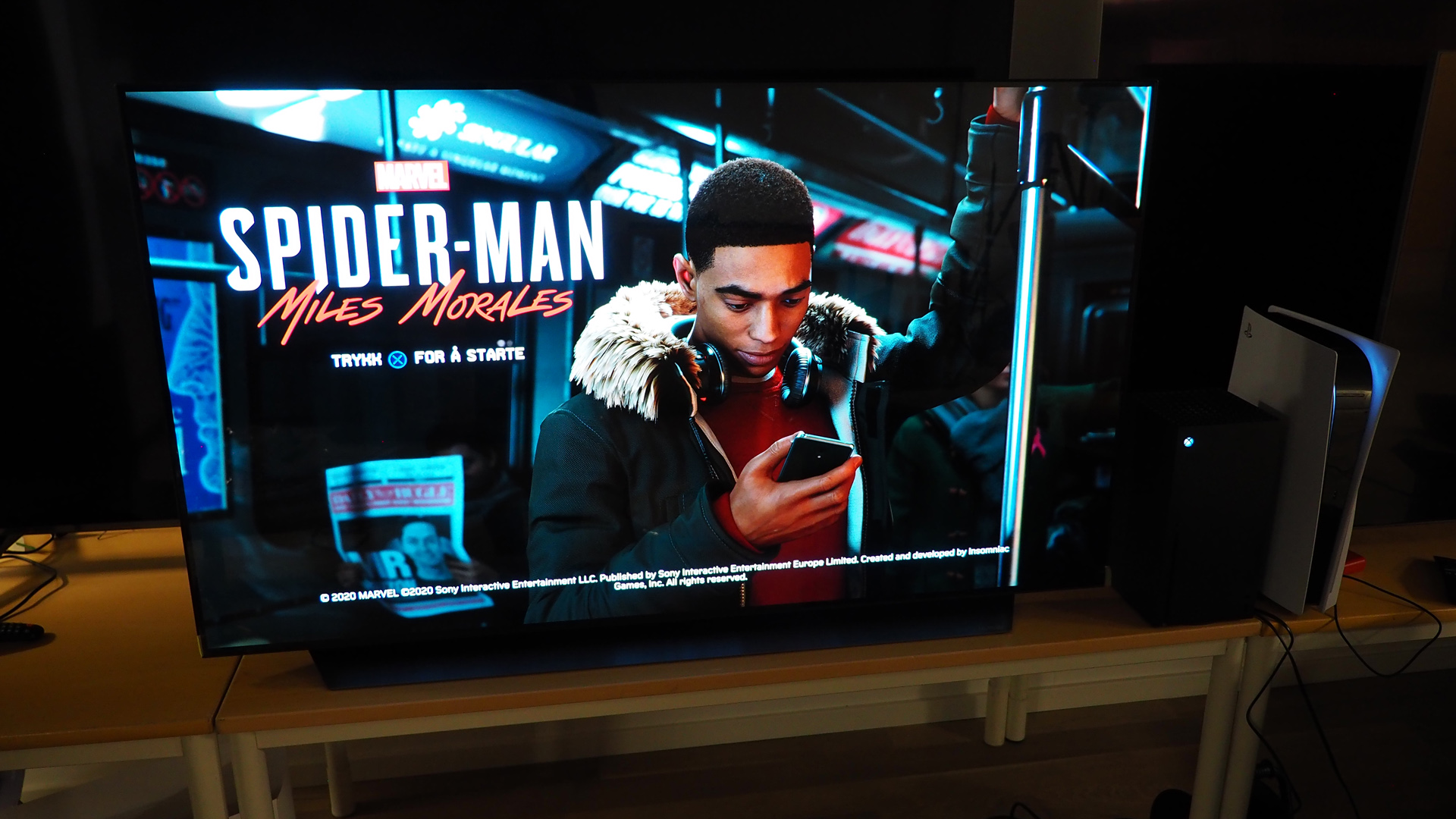 Some readers are probably wondering if burning can still be an issue when it comes to OLED. The answer to that is both yes and no: Although it is extremely rare with current OLED generations, there is still a certain risk that static graphics, menus and the like can get stuck in extreme cases – over a longer period of time. This is something you should take into account when using OLED for gaming and graphics, but can usually be avoided by avoiding too much static content, using screen savers and not least that the TV turns off automatically when not in use.
Conclusion
LG's 55-inch CX series turns out to be an excellent TV for gaming. Here, enthusiasts can frolic in lots of connectivity options, with space for both Xbox, PS5 and PC without having to switch on the HDMI cables. Full support for 4K / 120fps, and VRR works like a dream. The picture quality is really razor sharp, and gives a very smooth experience with games. Here you can be sure to get every little detail, even when it goes very fast on the screen! The LG screen lacks a bit of brightness compared to the LCD screens, but as long as you take this into account (dimmed lighting etc) you are guaranteed a magnificent gaming experience.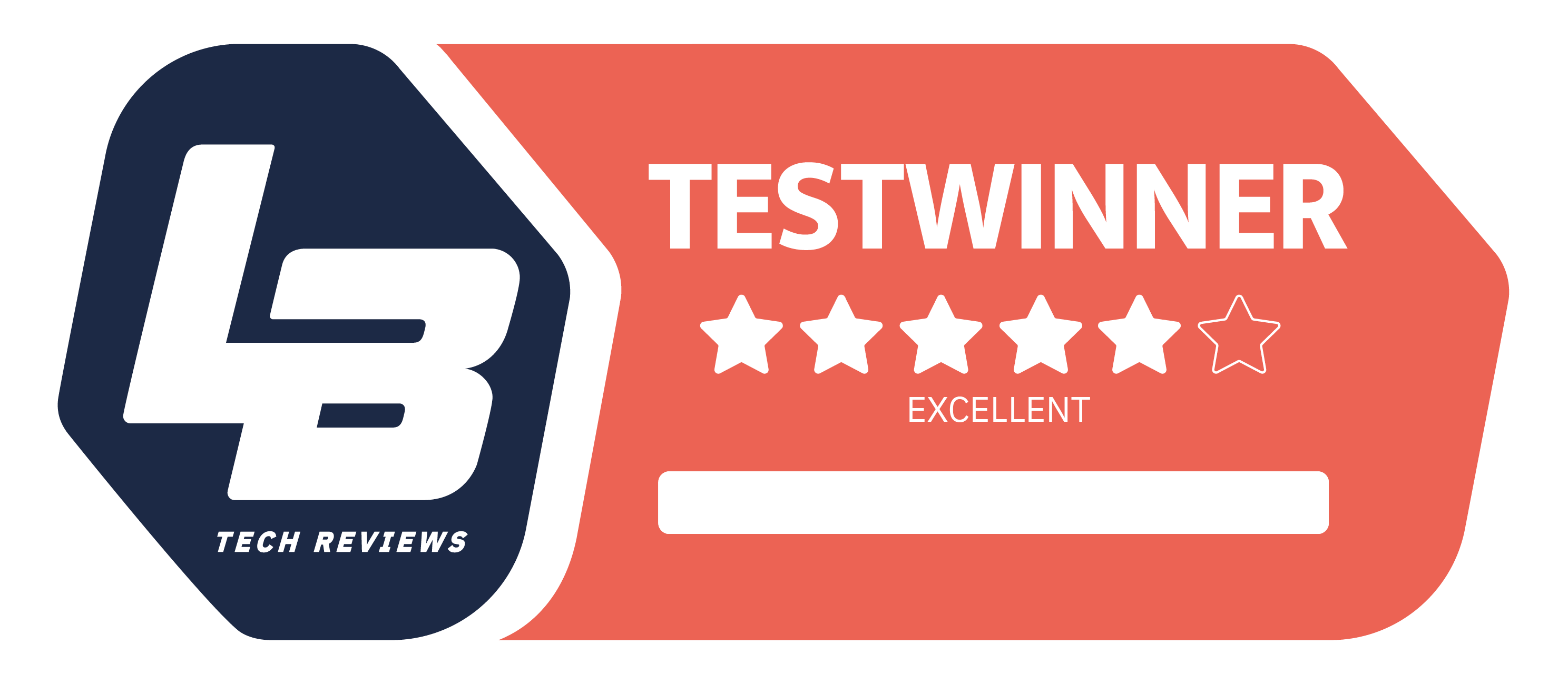 Premium
We think
The OLED screen from LG serves the game graphics with sparkling good contrast and superb black level. In addition, it boasts wide format support, and the test's best connectivity options.
The OLED screen must cope with a slightly lower brightness than the LCD screens. In addition, there is a certain (though very small) risk of burning.