Sony has always had a special position in the TV industry. The Japanese manufacturer has become a small putt compared to the Koreans LG and Samsung, but their TVs – especially some selected models – may lag behind the best.
At the very end of 2018, we tested Sony's new LCD flagship KD-75ZF9, which was part of the new top series "Master series". For those of us who have been around for a while, our thoughts immediately went to Sony's ES (Elevated Standards) hi-fi products, which represented the best of design, technology and build quality.
Master series will thus be the most powerful Sony could deliver on the TV front, but this year only the OLED flagship AG9 can adorn itself with that title.
This year's successor Sony XG9505 is not officially part of the Master family, but apart from that, there is no doubt that this is a sweepingly great TV.
Design
The Sony XG9505 is strikingly similar to the little brother XF90 with its characteristic sloping feet, and relatively thick case. The extra thickness is due to the direct LED backlight that the TV is equipped with. Seen from the front, however, the Sony screen is quite slim and nice to look at, thanks to a narrow frame in dark brushed metal. The back is smooth, with connections on the left side. Sony has made sure that you can pull power and signal cables hidden down along your feet. It is worth noting that these feet can now only be turned outwards – presumably to provide enough space for a soundboard – and therefore require a relatively wide table.
Finally… new remote control!
Sony has been using the same remote control for years, and reaped a lot of jokes for cumbersome operation. The criticism finally seems to have reached Japan, because this year's XG9505 boasts brand new controls. The new remote control is nice to look at with a brushed metal front, and the buttons give a better tactile feel. It is still IR-based, which requires you to point the control in the direction of the TV. But it is definitely a step in the right direction, with a "premium" sense of quality that fits the price.
The XG9505 uses the updated Android version 8.0 Oreo as its user interface. The new menu system has become far more clear, user-friendly and better adapted to a modern TV everyday life. Today we are often more concerned with the content we want to see, rather than what source, service or TV channel it comes from. The Start menu provides quick access to the various apps as well as shortcuts to your favorite channels, as well as recommendations based on your viewing habits. Sony has also become more diligent with its own TV settings, which are now easily accessible via shortcuts in a context menu.
Like most Android screens, Sony has a good app selection, and the XG9505 is also experienced as very fast to operate. It also boasts its own gaming mode with a delay of around 20 milliseconds.
Image quality
Sony has several advanced techniques in its image arsenal. Like its predecessor ZF9, the XG9505 uses a state-of-the-art 4K LCD panel with direct LED backlight (FALD). The image processing (which is typically one of Sony's biggest advantages) is handled by the rawest video processor X1 Ultimate.
Our test specimen in 75 "can also boast X-Wide Angle technology, which you will not find on the 55" and 65 "version. It provides a significantly wider horizontal viewing angle.
Wide-angle LCDs have long been a contradiction in terms, especially on this type of VA LCD panels. All too often, the images show washed-out colors and pale contrast when viewed from the screen obliquely from the side. Here, both Samsung and now also Sony have achieved clear improvements. Set next to the Samsung Q90R, the Sony XG9505 has at least as good a viewing angle. It provides a larger area of ​​use, for example in an open living room solution.
In the same situation, however, we notice that the Sony screen can not fully measure up to Samsung at maximum brightness. It also has a slightly shinier front glass, which reflects a more mirror image of the surroundings. It does not manage to "diffuse" the light as much as Samsung's super matte panel. In other words, you should plan good light control in the form of pleated curtains or the like.
In darker environments, on the other hand, the Sony screen is at its ace. Netflix recently released its own original nature series Our Planet, in crystal clear 4K HDR resolution and with none other than Sir David Attenborough (who else) as the narrator. Episode 6 takes us below the sea surface in a submarine, all the way down to a depth of 10 kilometers. Down here, the light does not escape, other than the artificial light from the submarine's headlights. This is a real litmus test for image panel and processor, and the Sony screen reproduces the demanding nature scenes without kneeling. Here, there is both intense brightness combined with lots of details in dark areas, without the taillight emitting annoyingly with stray light. That said, the contrast and light control are not as extreme as Samsung's Q90R, or Sony's own OLED models for that matter. The Sony screen has significantly fewer dimming zones, resulting in a clearer halo effect around light objects on a dark background. However, the XG9505 manages to dig out details from the dark, which are lost in "black crush" on many other screens.
The color reproduction is also very good. In brighter natural scenes, such as episode 7 which takes place in fresh water, we witness incredible color games. Here, the Sony screen stands out with an impressively wide color palette without visible shades or banding effects.
When we switch to the fast-paced Formula 1 documentary from the Monaco Grand Prix (another Netflix production), Sony once again convinces with nuanced and true-to-life colors. This is actually an SDR production (ie not HDR), but the red color of the Red Bull cars is beautifully intense, while the blue color gets a nice depth. The contrast in the picture is impressive: You can almost feel the heat radiation as the brake discs glow, and feel the sparks from the F1 cars as they scrub down the asphalt! Sony's camera really has the "X-factor" that makes the adrenaline pump, and there is nothing left from Samsung when it comes to strong colors.
Sound quality
When we tested the high-end version ZF9, we gave some features for sleek and uninspiring sound. The sound reproduction from the XG9505 does not appear particularly potent, either. The voice reproduction is clear and distinct, but relatively slim, and does not get the same presence we experience with Sony's OLED screens. It lacks bass and foundation for music and sound effects. A soundboard is an obvious must. In this context, it's nice to know that the Sony screen supports Dolby Atmos surround sound in combination with compatible soundboards.
Sony XG9505: Conclusion
Sony's best LCD TV has a lot to offer, but can the XG9505 compete with Samsung and their fire-breathing QLED models? With the exception of a slightly lower brightness, it has what it takes to impress – and at a lower price than Samsung's Q90R in 75 ". Convincing contrast, good black level and intense colors from all angles help to create an exceptionally engaging picture experience. The sound could have been louder, but it is easier to solve than visual deficiencies. On paper, the XG9505 is not as "high-end" as its predecessor ZF9, but in practice it is at least as good or better, at a more competitive price. Sony can if they want to!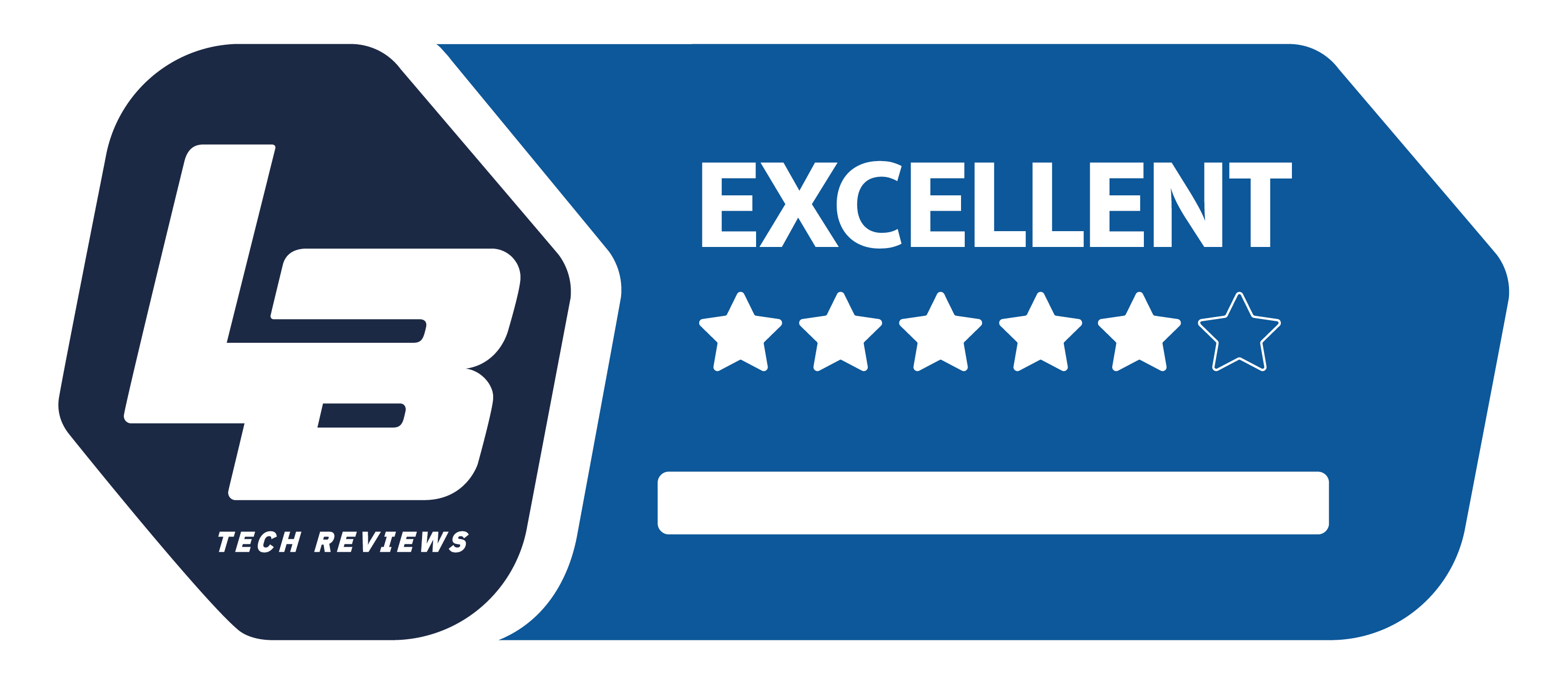 Sony XG 9505 (KD-75XG9505)
Premium
We think
Wide viewing angle, beautiful color reproduction and convincing contrast. Good format support.
Not as high brightness as the best. Slightly shiny front glass gives light reflections. Slim sound requires a soundboard for maximum counting.