Extra large TV screens are in the wind, and Sony does not deny itself with its new flagship TV The Sony KD-85ZG9 for 2019.
Sony Master Series ZG9 only comes in XL and XXL sizes. It starts at 85 ", and if you want to be sure to knock out the neighbor, it is available in 98" as well. However, the price rises steeply, from 175,000 kroner and up to… hold on to… 82,000 (!!!) kroner for the 98 "edition. So you pay is a difference of 65,000, as much as a packed Tesla Model 3, for 13 inches extra…
Why the rigid price tag? Well, exclusive is just the first name. Sony probably does not expect to sell a large number of the Master series, therefore the production volume is low and the cost per unit is relatively high. A larger TV means more of everything that costs money, such as LEDs, picture panel and power supply. Size, weight and shipping costs contribute to raising the price, as does production and quality control at this level.
The size and weight (approx. 75 kilos for 85 ") is also the reason why Sony would not send us a test copy as they usually do. Instead, they invited Lyd & Bilde to the head office in Ballerup outside Copenhagen to test their TV!
Although we normally require to test TVs at home, we make an exception for such an exclusive 8K TV. The session went very smoothly: After a short presentation, Sony left us alone with the big screen to form our own impressions.
TV or projector?
If you are considering a new TV in this size and price range at all, there is a good chance that you have also considered a projector solution. Projector and screen have long been the most effective way to get a huge and beautiful image, even in the high-end class where both Sony and other manufacturers have a lot to offer.
So why even consider a TV in this class, when you can get a 120 "picture from a projector? It probably has a lot to do with usability and ease of use. A TV has significantly higher brightness, and can be used in daylight without shielding from the sun. Therefore, it also has better conditions for reproducing HDR video with lots of contrast, as it does not require as thorough light control as a projector-based solution does. And let's not forget that it has apps like Netflix built-in, and supports important formats like Dolby Vision.
Design
No wonder this TV weighs around 95 kilos wrapped, and around 75 kilos out of the box. The Sony screen is THICK! With a depth of just over 12 centimeters, it is almost reminiscent of rear-projection TVs from the 90s. This is because Sony has been rather uncompromising when it comes to working conditions for all the electronics inside, and then specifically the powerful LEDs that are mounted behind the image panel.
This is not a design model first and foremost, but a high-end model where the focus is on the highest possible performance. Sony has nevertheless made diligence with the design, which is characterized by narrow grooves / profiles that are repeated around the hull, something they call "Blade Design".
The Sony screen stands on two powerful feet, slightly narrower than the width of the TV itself which is approx. 191 centimeters. It also has VESA holes for wall mounting (40 x 40 cm), but it is in the cards that this should be a solid wall!
Next to the AG9 OLED screen, the ZG9 series is the only one that can boast of being part of the "Master series" – Sony's rawest TV models. ZG9 is the natural successor to ZD9 which was the flagship a few years back. Of course, it comes with Sony's most powerful video processor – X1 Ultimate similar to the one we find in the OLED screens, but also has a separate "8K X-reality Pro" chip that provides the advanced 8K upscaling.
Sony is one of the few manufacturers that supply 8K film cameras for professional use. This has given them some unique experiences when it comes to the 8K format and not least how to efficiently handle scaling and other image processing. The 8K X-reality Pro image chip contains a database of algorithms which in turn are used to analyze and optimize different types of image content.
ZG9 uses a Triluminous image panel with extra large color space, and comes with Sony's Backlight Master Drive LED backlight. Sony uses a so-called "Beam LED design" which concentrates the light from the diodes, so that as much light as possible lets through the tightly packed 8K panel.
Sony has definitely not spared the gunpowder in the form of LEDs or power supply. Here it is also worth mentioning that ZG9 has a stated power consumption calculated at approx. 880 kW / h per year. It is a good deal more than standard TVs, but significantly less than the heating cables in the driveway…
Ease of use and features
When it comes to remote control and menu system, the Sony screen is very similar to the little brother KD-75XG9505 that we tested earlier this year. Among other things, the ZG9 has the new premium remote control, which is a breath of fresh air compared to the ordinary variant. It is beautiful with a finish in brushed metal, and buttons that are simply good to press.
ZG9 also comes with the updated Android version 8.0 Oreo as the user interface. The new menu system has become far more clear, user-friendly and better adapted to a modern TV everyday life. Sony has also become more diligent with its own TV settings, which are now easily accessible via shortcuts in a context menu.
Like most Android screens, Sony has a good app selection, and the ZG9 is also experienced as very fast to operate. New this year is the support for Airplay 2, which means you can also view content from Apple devices (including video and streaming) on ​​the Sony screen.
The ZG9 also boasts its own gaming mode. We did not manage to measure the exact input layer on this one, but if little brother XG9505 with the same chipset is something to go by, one can expect a delay of just over 20 milliseconds. We can hardly imagine any more hefty TV to play PlayStation with…
Image quality
When the taximeter stops at 17,00, it is allowed to expect an image out of the ordinary, and the Sony ZG9 delivers on that point: The sharpness is really to "touch and feel".
We started the session by watching an 8K recording from the summer Olympics in Rio in high quality and 60 frames per second, which really gave us a taste of the image format of the future. Even with a bustling crowd of audiences, dancers and performers, one can distinguish each individual person, what is on their T-shirt and what watch mark they have on their arm… put on the tip. This is a set of details that even the best 4K TV cannot copy. As we have previously experienced, there is also nothing that feels exaggerated or strenuous with the 8K image. It simply looks more natural (even if you sometimes feel like Superman with a laser-sharp falcon's eye).
ZG9 is also a real light cannon! Next to Dolby's own 4000 nits professional monitor for studio use, this is some of the coolest we've seen in terms of brightness and contrast.
The Sony screen pumps out an insane brightness, and is dazzlingly strong on HDR material. It never has a problem creating enough light intensity, whether for small or large areas of the screen. This of course contributes to movies with HDR (High Dynamic Range) looking extra hefty. Lamps and floodlights dazzle us, and flames look like real flames, to a point where you can almost feel the heat radiating to the skin.
The light uniformity is very good, especially for a huge 85-inch LCD to be. Here there are no signs of bumps or bright spots from the taillight. The black level is also very impressive: Not OLED class, but for LCD screen to be, we are definitely in the top class – on par with Samsung's 8K screens. When we stress test the screen with challenging test videos, one can glimpse a faint halo effect around bright objects, but it is barely visible during normal TV viewing. The impression we are left with is that the taillight technology Sony has used in the ZG9 is a solid step up from its little brother XG95.
ZG9 also has a very good viewing angle for LCD to be. The image changes little character even when we look at it from a sharp angle, where both color and contrast remain impressive uniform. We did not have Samsung's 2019 QLED next door to compare, but the Sony flagship was experienced at least as well at this point.
The image processing appears very good. The Sony screen brings out the details and brings out everything in the day, without anything appearing artificially highlighted or exaggerated. The colors are very nuanced, with a wonderful intensity in the light shades. The image processor is also fast enough to avoid lag and "ghosting" effects.
The sum of everything, becomes an image that can definitely bring tears to the eyes of us image enthusiasts. Favorite series from Netflix have hardly looked better, as far as we can remember. Reference clips from Stranger Things in Dolby Vision HDR quality, made it go cold down the back of the undersigned, even though the series has been seen many times. The Sony screen manages to elevate the relatively hard-compressed 4K material, to something more similar to 8K. It's not as good as native 8K, but definitely a long way off!
Sound quality
Sony ZG9 is equipped with a relatively serious sound system, with speakers on both the top and bottom of the screen. They play via forward-facing "slots" mounted on the top and bottom of the screen. The reason for this is to create a holistic sound image and prevent the sound image from being pulled down. The TV's speakers can also be used as a center channel in a surround system, powered by an external amplifier. It is also worth mentioning that Sony supports HDMI with eARC, which makes it easy to send audio to a Dolby Atmos-compatible soundboard.
The built-in speakers in the Sony ZG9 do not support Atmos 3D sound, but still have fresh and resilient sound, significantly clearer and more dynamic than e.g. Samsung Q950R. Here there is a good distinct treble and clear midrange, so you can really hear the sound effects. The bass is not very deep or powerful, but our TV was in a relatively large room, without traction from the back wall. In any case, it is refreshing that Sony has invested some resources in the sound system, which is a must on a real premium model.
Sony KD-85ZG9: Conclusion
Sony's first 8K TV is definitely a hefty sight. With canonically strong contrast and brightness and color intensity, carbon black level, smooth movements and above all the amount of detail that only true 8K resolution can provide, this will be one of the year's most impressive TVs so far. Like other 8K monitors, the Sony ZG9 is a bit "ahead of its time" in terms of content access, but it also does a good job of showing different types of TV material from its best side. If you want and can afford a TV in this class, the Sony ZG9 is definitely a TV out of the ordinary. For us "ordinary mortals", it may have to be with the hope that Sony releases a more sober 65 "or 75" version of the same caliber as the KD-85ZG9!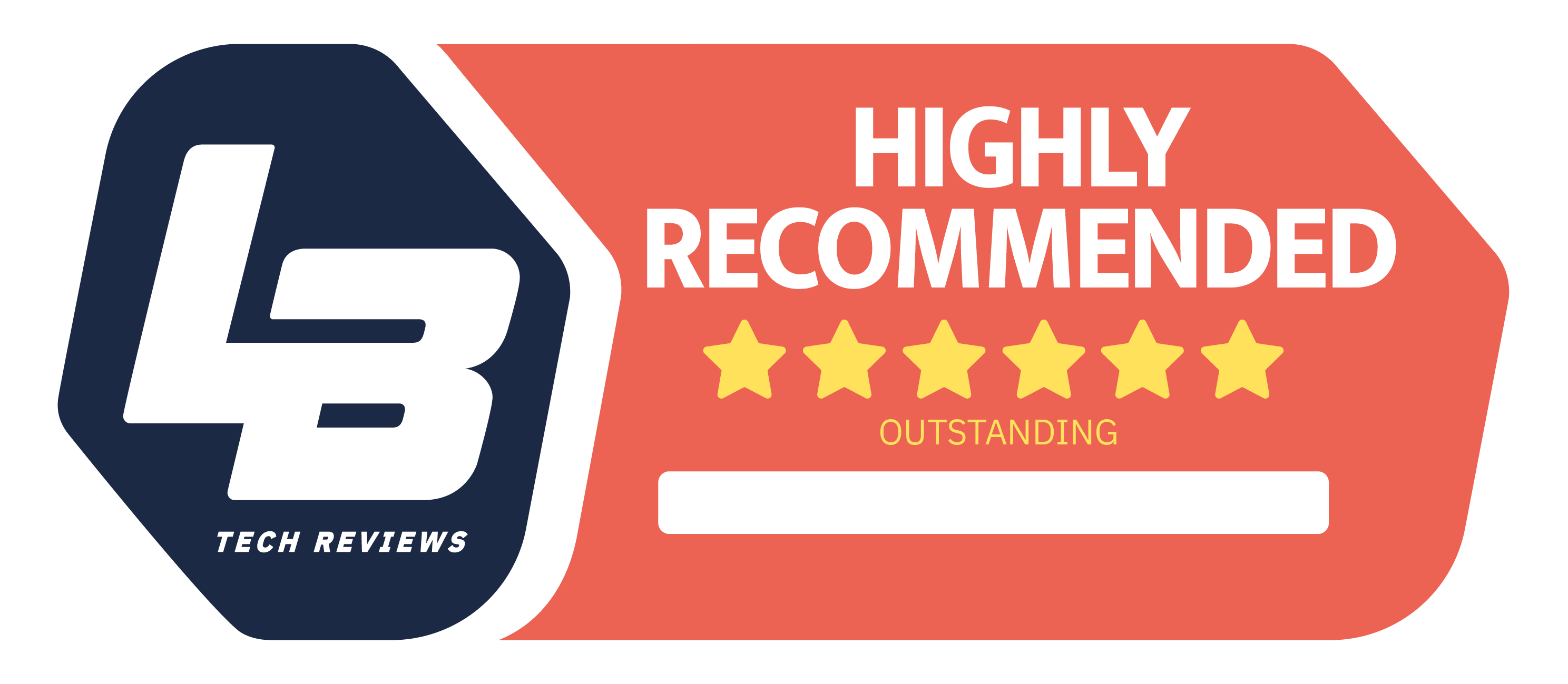 High End
We think
The Sony screen looks sparkling lifelike, with a sharpness and contrast that surpasses most we've seen.
8K TV is still a bit ahead of its time. And did we mention the price?