Slender OLED screens with great audio are a rare combination. Some honourable exceptions may be mentioned but they also have prices in the "arm and a leg" category. That's why it's much more common to choose a separate sound bar, ideally with subwoofer, rear surround speakers and the works. These external solutions can sound phenomenal, but there are some drawbacks: They are never as elegant and simple as a TV with fully integrated audio. Additional remotes and wires also add unevenness to the user experience.
Philips aimed to strike a blow for integrated audio with its latest top of the range model. To overcome the sound challenges, they hired Bowers & Wilkins. These English speaker makers have extensive experience in squeezing out optimal audio potential in all sizes and price ranges. If anyone can create great TV sound, it's them!
Phillips 65OLED903 Design
The newbie resembles its smaller sibling, the OLED803, to a T, with one major exception. Right below the screen there's a fabric clad speaker that aligns perfectly with the screen surface. At the back it's smooth, the only thing standing out being the Ambilight LEDs that light up the surroundings in the same shades as appear on screen. This OLED screen is genuinely wafer-thin at the edges without ever seeming fragile. The OLED903 feels bulkier and more sturdily assembled than LG's B8 and C8 models.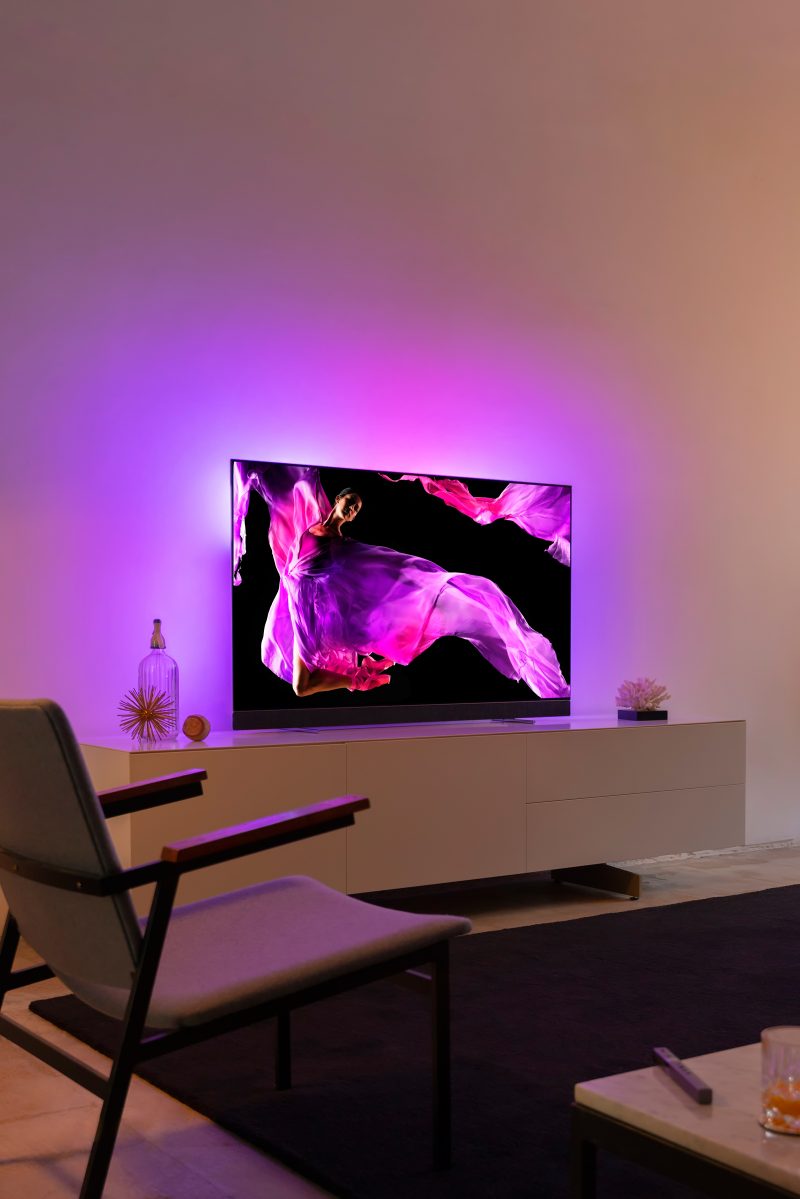 Usability and features
The Philips 65OLED903 comes with two remote controls. The large double-sided remote with a keyboard on the reverse side feels a bit dated but whisks us rapidly to the more advanced settings. But the newer mini remote feels slightly more suited to everyday use. It's way more ergonomically comfortable and lets you navigate by sliding a thumb across the touchpad.
Our test model 65OLED903 came pre-loaded with the old Android 7.0 Nougat operating system but at the time of writing Philips is on the cusp of rolling out an update to the more recent and user friendly 8.0 version. Until that happens, user experiences will remain more or less comparable to earlier Philips models.
Unlike the Sony and LG OLED screens, Philips doesn't offer support for Dolby Vision HDR. They have, however, announced support for the open format HDR10 +, which will be available for selected UHD Blu-ray titles as well as Amazon Prime. And if Netflix decides to offer this standard, it will weigh heavily in favour of the many benefits of Dolby Vision (dynamic metadata giving greater variation in contrast).
Image Quality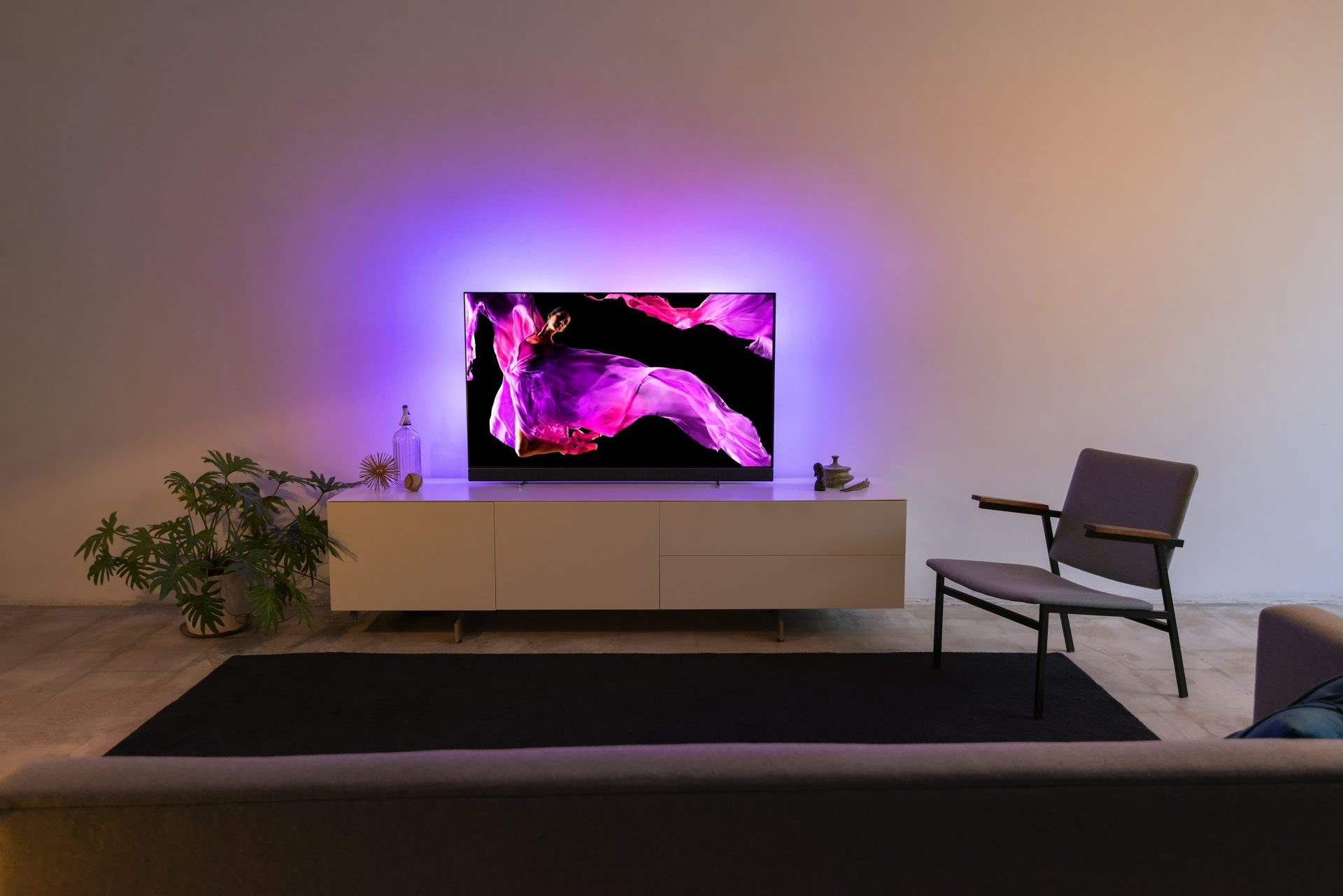 On the image front the 65OLED903 is precisely the same as its sibling, the OLED803. In fact, it's the same TV just with a different audio in the trunk. With a state of the art OLED screen and Philips' most powerful P5 series 2 image processors, it's more than capable of "bringing tears to your eyes".
Philips proudly boasts of having won more blind comparison tests with OLED competitors than anyone else. Admittedly, these were organised in collaboration with Philips themselves but are worth considering as they have chosen an alternative image philosophy than the "purists" at Sony and Panasonic. Philips primarily strive to create a lively and dynamic image, which the majority of TV viewers prefer.
The Philips screen comes with a number of pre-programmed picture modes, meaning there's something for everyone. Philips own favourite is called "Vivid", but they could just as easily have called it Turbo! On a scale of 1 to 10, sharpness, colour saturation and contrast are amped up to 11 – with super smooth motion to top it all off. It all looks very impressive, almost TOO impressive. An older movie or TV show can suddenly look like it was recorded in 4K with HDR! The downside is that newer content looks a bit overdone and filtered out.
Vivid mode is sure to attract those TV viewers who appreciate some extra oomph, but to our eyes it seems a bit excessive. However, the Philips screen's potent image processor conceals even more talents: If you choose a more neutral picture mode such as Film or Personal and fine-tune it a little, you get a fabulously natural, colour-correct and still vivid image.
For example, the OLED903 works wonders with a great recording like Springsteen on Broadway (Netflix, HDR). With reduced image manipulation, Springsteen went from looking stiff and over-made-up and instead resembled a living, wrinkled musician of flesh and blood. Compared to the LG OLED65C8, another excellent OLED display, Philips highlights even more detail, drawing sharper contours around "The Boss". His movements are also super smooth, while LG has a tendency to jerk and snatch.
The colourful live concert with Hans Zimmer (celebrated composer behind the soundtracks for a series of Hollywood blockbusters) is perfect for showing what the Philips OLED is capable of. With atmospheric lighting and concert hall effects, razor-sharp, unpolished close-ups of musicians on stage, and, most importantly, a wonderful soundscape – you really get the whole kit and caboodle. A concert like this tests all aspects of the equipment, and the Philips screen succeeds in conveying the drama, not least because of the atmospheric Ambilight light: As mentioned previously, there is no doubt that Ambilight works particularly well in combination with OLED. It give an extra ambience to a romantic movie, as well as pumping extra adrenaline into action films, sports and games.
Sound quality
This isn't the first time we've been presented with a TV with a logo from a reputable audio manufacturer plastered on the front. Though often with dubious audio benefits, and they seem sometimes more of a "licensing job" than genuine product development.
Philips' collaboration with Bowers & Wilkins doesn't fall into that category. A separate work team at B&W were dedicated to the development of the built-in speakers. With strict limits on physical dimensions and electronics, they concentrated on the choice of speaker units and EQ. And they used speaker drivers of far higher quality than the "cardboard speakers" you usually find in a TV!
For example, the treble dome has a titanium cone (a material we know well from B&W's hi-fi speakers) and is powered by a highly efficient neodymium magnet. The bass has also been carefully considered, with a dedicated, active bass speaker working alongside two passive drivers.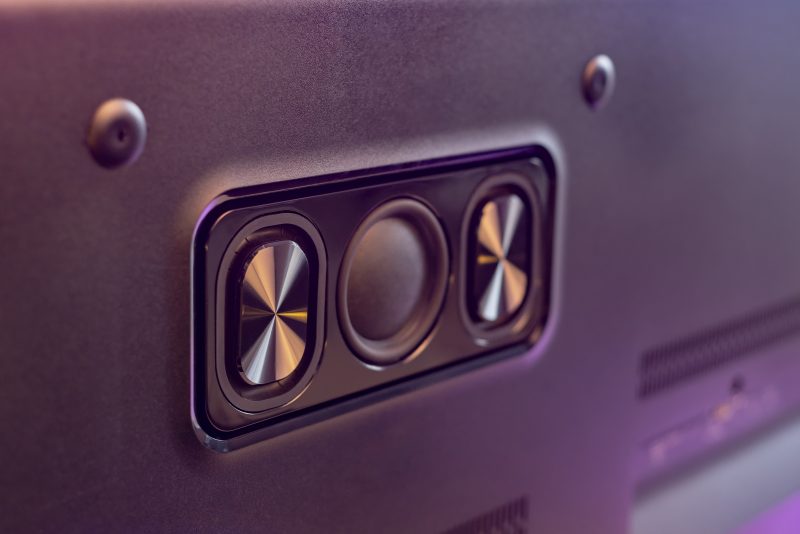 The costly innards give clearly audible results. The forward-facing speakers sound miles better than the downward-facing speakers we find in little brother OLED803. The larger sibling has impressively strong and clear vocal rendering, linking dialogue to action in a compelling way. Whether you're watching a fast-paced action flick or the evening news, it's easy to hear every word spoken. The TV also has ample dynamic surplus and doesn't sound strained even when we challenge it with demanding music tracks: Hans Zimmer's title track from Interstellar sounds well rendered, airy and detailed. There's room here for plenty of detail in the soundscape without things turning to mush.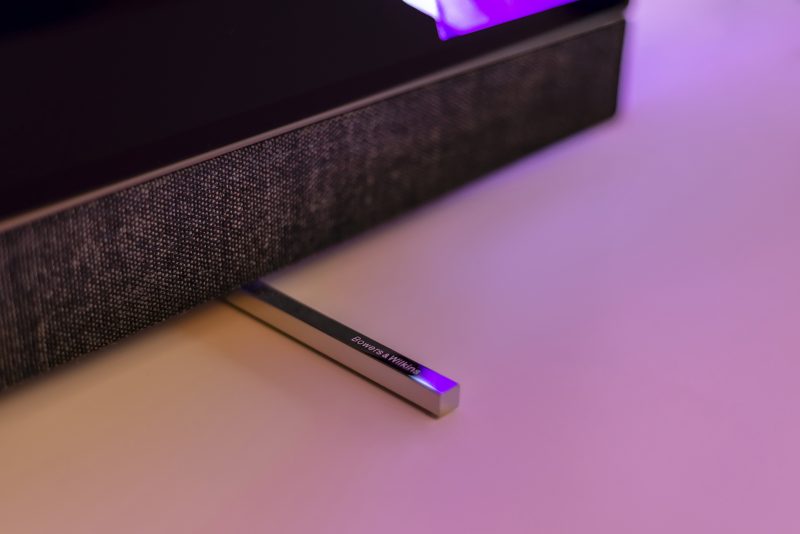 This Philips screen doesn't quite match expensive soundbars like the LG SK10 or Samsung's HW-N960, both of which rely on external subwoofers for help. This isn't a bass beast we're looking at – nor can the volume be endlessly increased. However, you get full-bodied and tight bass that doesn't distort and you can push the volume to the max without damaging your ears.
Conclusion
The Philips OLED803 was one of the most entertaining TVs in its price range, and with the OLED903, Philips has fixed the major weak point, the sound. With the help of Bowers & Wilkins, they've hit the jackpot, with rich and potent audio that's one of the best we've heard in this price range. Add strong image quality and colourful Ambilighting that disperses the mood throughout your living room, and you have one of the most awesome TVs you can buy right now.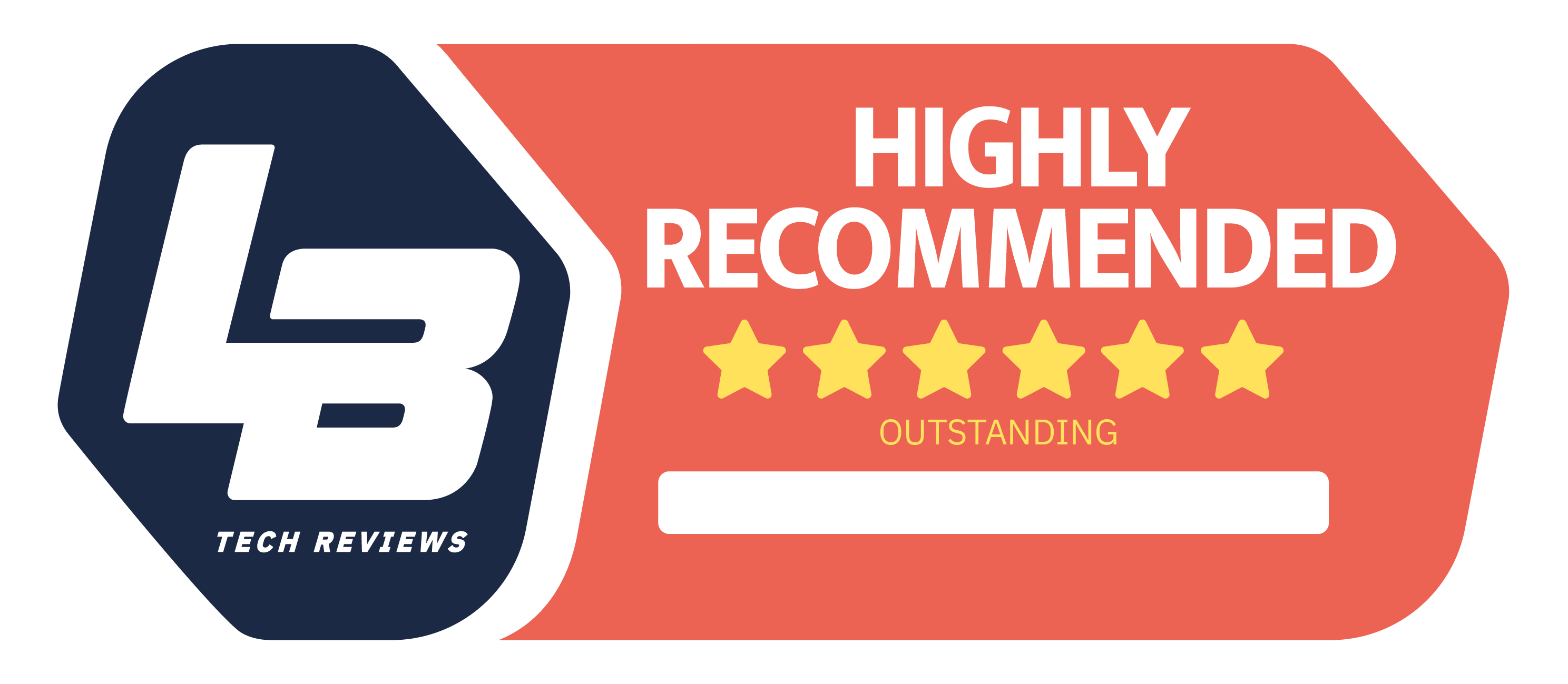 High End
We think
The Philips 65OLED903 serves up contrasting colours on the screen and also surroundings, together with astoundingly clear audio.
This Philips screen doesn't have super-neutral colours like the best in the market but compensates with a colourful Ambilight.