Panasonic is not the giant TV producer they once were, but when it comes to picture quality, they are still a player to be reckoned with – to a very high degree! We recently tested the mid-range model GX800 which impressed with very gorgeous photos at an attractive price. Now is the time for the very king of LCD screens!
Although Panasonic has several exciting OLED screens on the wallpaper for 2019, it is a sad fact that these stop at a modest 65 inches. If you want a real big screen from Panasonic, then the 75-inch Panasonic TX-75GX942E applies!
Solid film screen for the discerning
This model is actually the largest TV screen you can buy from Panasonic this year, and there is no doubt when the courier driver knocks on the door: He needs carrying assistance! The box is almost two meters wide, about as wide as the truck it is delivered in. Even though we have had TVs of up to 82 inches inside for testing, this is the largest TV box we can remember receiving.
The reason for the oversized box is not that Panasonic's 75-inch is much larger than other 75-inch. On the other hand, it is built like a tank! Heavy and solid, with a solid cross base in chrome-plated metal.
In terms of design, the Panasonic screen looks lavish with a frame in brushed metal and a cross base in mirrored chrome. But for us, it could just as easily be matte black, so as not to distract from the picture. The screen glass itself is also relatively glossy, sensitive to mirror images and not least fingerprints. Here, Samsung is at the forefront with a non-reflective, super matt surface on its top models.
Easy to use
Panasonic still has its own user interface (MyHomeScreen 4.0) as a menu system. It's a pretty drastic choice these days, as many competitors are running Android. But it actually works really well: the menu system is quick, easy and clear, and does not lag significantly behind Android in terms of usability.
The home screen provides a full overview of apps and connected devices, as well as live TV channels. Recommended content from Netflix and Youtube is displayed directly in the menu bar, and the best thing is that the menu choices do not overshadow the program you watch there and then – very viewer-friendly. Here, in fact, from the competitors have a few things to learn.
However, Panasonic's remote control is starting to feel a bit solid. It can be experienced as a bit large and bulky compared to e.g. Samsung and LG's sleek controls. On the other hand, it has large and easy-to-read buttons, and has been updated with its own shortcut to e.g. Netflix. On the other hand, it lacks a microphone for Google Assistant and Amazon Alexa.
Wide format support
Panasonic is one of the few TV manufacturers that can boast of being "format-independent". The TX-75GX942 supports the important video formats Dolby Vision and HDR10 +! Both via the HDMI inputs and built-in apps such as Netflix and Amazon Prime.
Dolby Vision and HDR10 + are both advanced HDR (High Dynamic Range) video formats with dynamic metadata – image information that allows the contrast ratio to vary throughout a video sequence. This provides a significantly better image experience than "static" HDR which has been most prevalent to date. So far, Dolby Vision has the largest selection of content, but the open HDR10 + standard (with Samsung, Philips and Panasonic in the back, among others) is on the rise. By supporting both formats, Panasonic is guaranteed future compatibility and can display modern HDR content in the best available quality.
Image quality
Panasonic's best large screen boasts a 4K LCD panel of the Edge LED type where the LEDs are located at the edges, and not direct LED backlights as we first thought *. On the other hand, it uses Panasonic's "Local Dimming Pro" which is a software-based control of the backlight. This allows you to run high brightness on a small part of the screen, while the rest of the screen can be kept darker. This provides better contrast to all types of footage, but is especially important when viewing HDR.
The first impression is then also that the Panasonic GX942 provides excellent contrast. Even in a darkened room, it manages to maintain a black level that is absolutely livable. That said, there is no class-leading "contrast king" we are witnessing here. Although the GX942 has LED lights with some local dimming, it is a relatively simple variant with a limited number of individual zones. The taillight can sometimes be seen as "blocks" that vary slightly in brightness on a dark background. We would have liked to have imagined a more fine-meshed and precise direct LED backlight (Full Array), as Samsung and Sony have on their top models. For Panasonic's defense, these cost significantly more, and the difference is not always as prominent.
As soon as we have become accustomed to how the taillight makes itself felt, there is much more to like about the Panasonic GX942. The overall picture quality is very, very good, with a sharpness and noise freedom that comes out incredibly well on the big screen. The movements are also in a class of their own: Panasonic's IFC (Intelligent Frame Creation) interpolation creates smooth movements without it looking artificial, and works extremely well for sports and documentaries. Our test broadcasts from the Premier League have hardly looked better. Those who want can adjust the degree of motion smoothing themselves, and if you choose the film-purist "Real Cinema" picture mode, it is completely turned off.
Panasonic is known for putting extra emphasis on natural colors, and the GX942 joins the ranks: where many of today's TVs have a slightly exaggerated, oversaturated color character, Panasonic slams in with a nuanced, realistic color reproduction. A modern classic like The Revenant with Leonardo DiCaprio looks gorgeous. Skin tones get just the right glow, the details of woods and bushes come out clearly, and the sky is rendered without "banding" (visible color shades). Much of this is thanks to the powerful video processor HCX Pro, which is the same Panasonic uses in its most expensive OLED flagships.
Sound quality
The GX942 supports Dolby Atmos audio. This is not to say that you get 3D sound with height effect straight out of the TV, as the GX942 only has standard stereo speakers. On the other hand, you get the benefit of being able to process Atmos audio (from connected HDMI sources as well as built-in apps) and send it on to compatible audio boards. And you will most likely want one.
The GX942 has perfectly decent sound reproduction on its own, but not something we would describe as "premium": Although the voice reproduction is clean and clear, and the sound effects are clear, there is not much impact in the sound. An image with this size and quality clearly deserves to be matched with similarly good sound.
Conclusion
The Panasonic TX-75GX942 does not have as "extreme" contrast as its arch-rivals Samsung (QLED Q90R) or Sony (XG95), nor does it have the same high-intensity light intensity. When it comes to overall picture quality, sharpness, color reproduction, and movement, this is still a TV that can keep up with the very best. Considering the price, the Panasonic screen is therefore clearly worth a recommendation.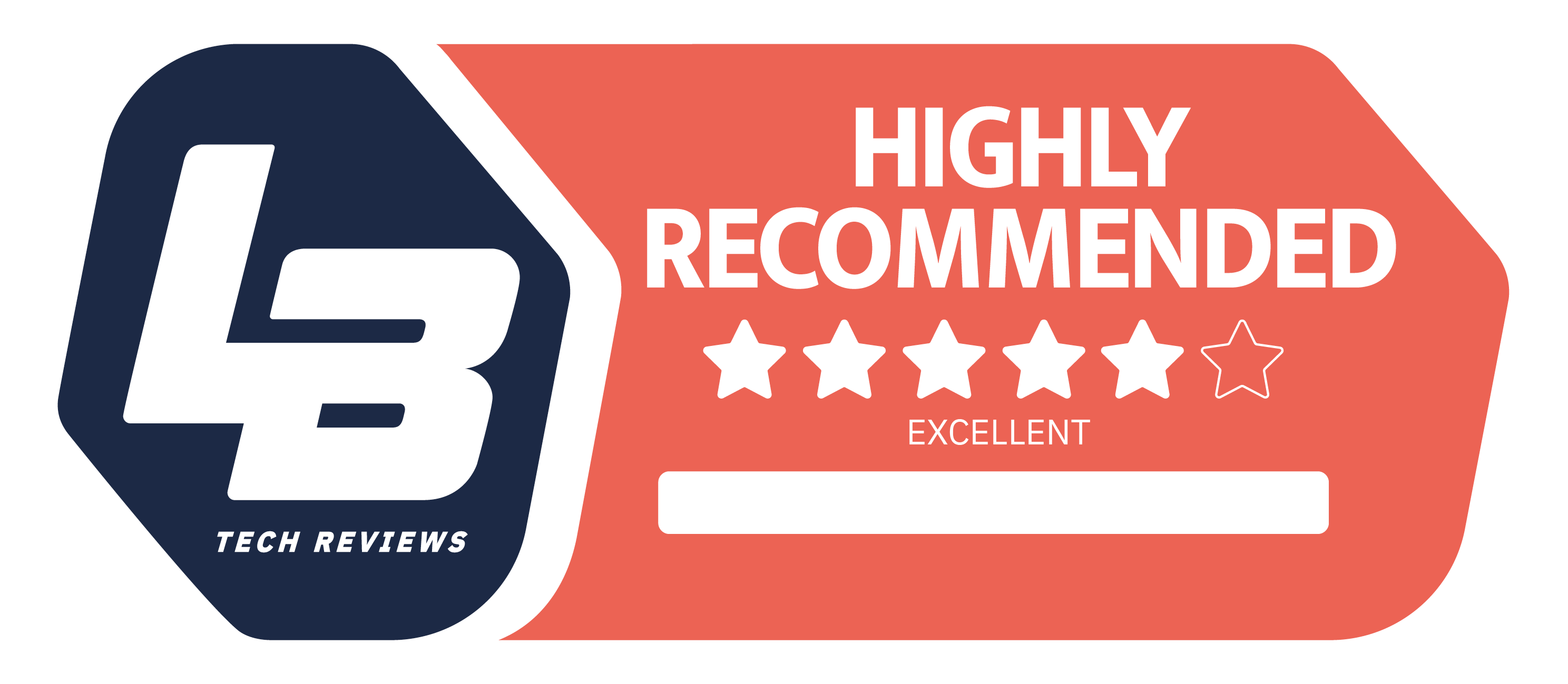 Premium
We think
The Panasonic screen has a solid, smooth and razor-sharp image, with great contrast and smooth movements. Wide format support ensures that you can see your favorite content in the best available quality.
Although the contrast is impressive, it lacks a bit against the rawest high-end screens. The screen glass is slightly sensitive to mirrors and fingerprints.