Audun Hage
Published

2019-08-20 - 1:08 pm
The Panasonic screen delivers a first-class image experience, with a convincingly high-contrast, good black level and superb color reproduction. Plus for wide format support.
At this price, there is little to draw on, other than that the screen glass is a bit sensitive to mirrors and fingerprints.
Specifications
Size / type: 65 "4K LED LCD
Resolution: 3840×2160 (4K Ultra HD)
Operating System: My Home Screen 4.0
Inputs: 4 HDMI, 3 USB
Outputs: Optical digital audio output
HDR: Dolby Vision HDR10 +, HLG
Other: Dolby Atmos, HCX video processor,
Web: panasonic.com
As usual, Panasonic has several exotic high-end models on the agenda for 2019, including some pretty cool OLED screens. Despite this, it is in fact a middle-class model that arouses the most interest.
The newcomer Panasonic TX-65GX800E should not be confused with the Lumix camera of the same name. It can still be called a flashback, for the likes of TV in this price range it has been a long time since we have seen. Just listen here: LCD panel with 4K resolution, wide color range and local dimming, smart TV with Netflix and Amazon, support for all the important HDR video formats, and not least Dolby Atmos 3D sound. It also comes with the super powerful video processor HCX under the hood, which can be compared to putting a turbo engine in a Nissan Micra…
Best of all, is that Panasonic has managed to squeeze the price below 2,000 for a 65-inch. That's about half of what you would pay for a similar OLED TV. If you can settle for 40 ", 50" or 58 ", the price will be even nicer. That sounds almost a little too good to be true?
Design
The TX-65GX800 has a simple and elegant design. The design is slim, but the build quality is solid. Although the choice of material mostly consists of plastic, there is nothing that screams "cheap" here. Even when we place the Panasonic screen next to a slim treat like the LG OLED65E9, the look looks perfectly ok. If we are to draw for something, it must be that the frame, like the screen glass itself, is of the mirror-gloss "glossy" type that is sensitive to fingerprints and light reflections. Therefore, it may be okay to take precautions with curtains, placement in the room and the like.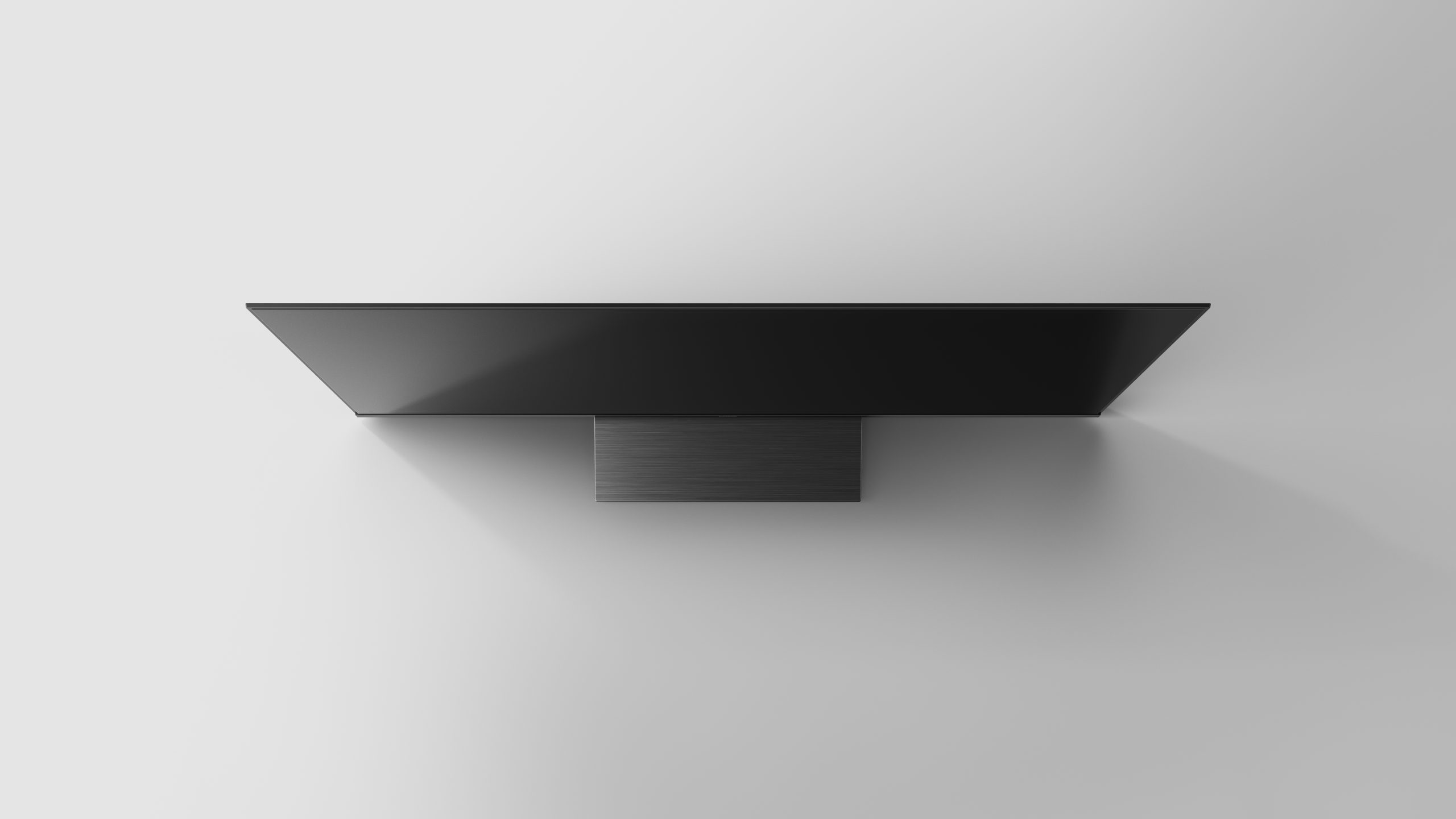 Ease of use and features
Unlike many of its competitors, Panasonic still runs its proprietary user interface (MyHomeScreen 4.0). It's a pretty drastic choice in these Android times, but it actually works perfectly fine. The menu system is fast, simple and clear, and does not lag significantly behind Android in terms of usability.
The home screen provides a full overview of apps and connected devices, as well as live TV channels. Recommended content from Netflix and YouTube is displayed directly in the menu bar, and the best part is that the menu choices do not overshadow the program you watch there and then – very viewer-friendly. Here, in fact, from the competitors have a few things to learn.
GX800 excels with wide format support: Panasonic is one of the few manufacturers that can handle both the important video formats Dolby Vision and HDR10 +, both via the HDMI inputs and built-in apps. This ensures future compatibility and can display modern HDR content in the best available quality.
Panasonic's remote control can be experienced as a bit large and bulky compared to e.g. Samsung and LG's sleek controls. On the other hand, it has large and easy-to-read buttons, and is updated with its own shortcut to e.g. Netflix. However, voice control with Google Assistant and Amazon Alexa excels with its absence.
Image quality
Recently, we have tested many exotic high-end TVs with state-of-the-art technology such as OLED and QLED, in addition to super-sharp 8K resolution on some models. Besides looking fantastic, these flagship models have something else in common… namely a pretty imaginative price! Not everyone is wealthy (or crazy) enough to prioritize spending 30-40-50,000 or more on a TV screen. Maybe it's time to get down to earth again?
When we connected the Panasonic GX800, we had just finished testing two relatively powerful OLED screens (LG OLED65E9 and Sony KD-65AG9). Picky as we are, the expectations for a relatively affordable LCD model were not particularly high, but there we were shamefully wrong. A hit on Amazon Prime, and The Grand Tour with ex Top Gear trio Clarkson, May and Hammond in HDR10 + quality, was enough to convince us.
The Panasonic screen serves a beautiful and high-contrast image, which is several levels above what we usually expect in this price range. The colors are very intense and full of nuances, without exaggerating the color saturation. The colorful paint from the boys' Lamborghinier and Ferrari formally shines. The Panasonic screen also manages to maintain a convincing black level, for example when the car goes through a dark tunnel. As they drive through the tunnel, it also retains a surprisingly deep and dark black level.
Over to movie watching. For the occasion, we choose the Netflix movie Bright starring Will Smith. The film comes in sparkling Dolby Vision picture quality and Dolby Atmos on the soundtrack. Here, too, the Panasonic provides a first-class picture experience: Dolby Vision is usually an advantage regardless of TV, but turns out to have extra advantages over a relatively inexpensive TV like this. The GX800 manages to unearth an astonishing number of details as the characters make their way through the gloom and darkness of the night. The flames flash towards us as the enemies pepper with various firearms. And when Will Smith gets a diabolical wand in his hands, the TV screen fills with dazzling white!
The contrast and realism are impeccable, and are actually not far behind from far more expensive TV screens. Let's go, the black level and reproduction of dark movie scenes are not quite on par with OLED, and the brightness cannot be measured by the intensity of expensive LCD screens with direct LED backlighting. But the difference is not huge, and to be edge-LED it is absolutely top!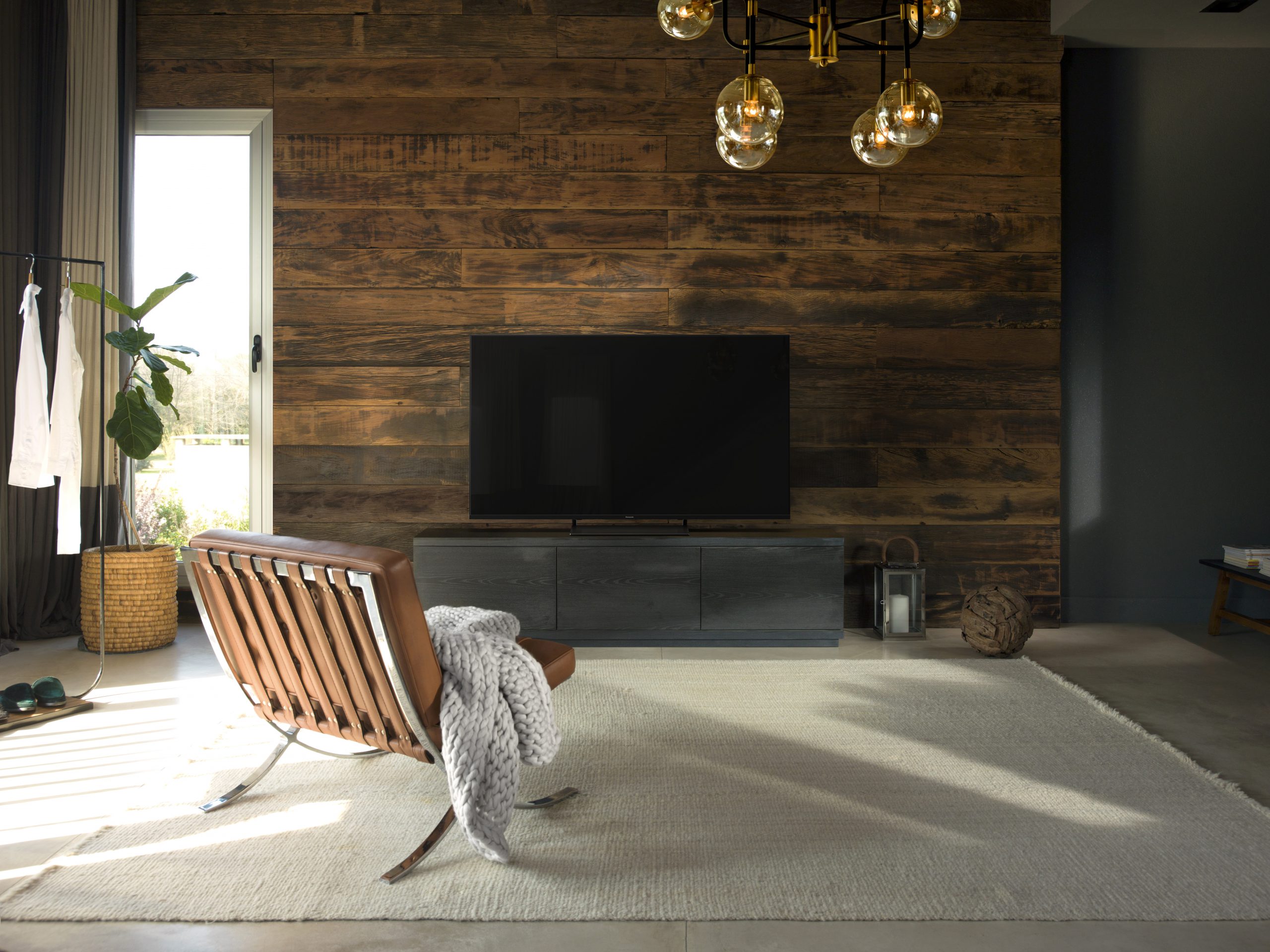 Sound quality
The GX800 has quite usable sound for its own machine: the sound is powerful, clean and clear, with excellent fullness in the voice reproduction. Here there is also usable weight in the bass area. No substitute for a separate soundboard, but enough to provide a good reproduction of news and sports, for example. Far from the tin can sound that characterizes some budget TVs.
The GX800 supports Dolby Atmos audio. This is not to say that you get 3D sound with height effect straight out of the TV, as the GX800 only has standard stereo speakers. On the other hand, you get the benefit of being able to process Atmos audio (from connected HDMI sources as well as built-in apps) and send it on to compatible audio boards. Panasonic has even launched some Atmos-compatible soundboards at a good price.
Conclusion
The Panasonic TX-65GX800 ranks in the middle class in terms of price, but the performance can be compared to far more expensive TV models. Here you get the sharpness from a true 4K screen, combined with nuanced and intense colors, and not least a convincing black level. In addition to a good picture panel and powerful picture engine, Panasonic can boast support for all the most important picture and sound formats. For us, there is no doubt: This TV you should buy if you are picky about picture quality, but do not want to shell out a fortune!