LG was responsible for some of last year's best TVs: With the help of Sony, Panasonic and Philips, they have managed to make OLED a dominant technology in the high-end class, and a favorite among image enthusiasts. But there is no point in resting on your laurels: With arch-rival Samsung and their QLED monitors notch in the heel, it's time to raise the bar!
Of course, LG has made sure to give its OLED screens a further refinement this year as well. The image processing has received a major upgrade, but also the user interface has received an ever so small facelift. The first model on the test bench is the OLED65C9, which takes over the baton after last year's critically acclaimed C8 series.
Design
LG OLED65C9 is in many ways the "middle buck Bruse" in the LG range, with a good combination of design and performance. It is more expensive both inside and out than its little brother B9, at the same time as it costs less than the top model E9.
When we tested LG's Wallpaper OLED65W8 a few months ago, we were impressed with the jam-thin OLED panel that literally sat as glued to the wall. The C9 is actually almost as thin, but is held upright by a lead-heavy base.
The solid foot also has an elegant metal front plate, which helps to reflect the sound from the built-in speakers in the direction of sitting position. On the back it has a small slot to keep the wires hidden.
Overall, we think the LG screen gives a nice and exclusive look. However, we notice that the screen glass is relatively shiny, and therefore will tend to reflect the surroundings (especially in bright rooms). This can be a problem if the TV is to be left in a room with many windows behind the screen.
The LG C9 has an extra heavy and solid base which at the same time gives the TV an elegant look. (Photo: LG)
Ease of use and features
Among the most exciting news on this year's models, we find upgraded HDMI inputs. LG is among the first manufacturers in the world to offer inputs with the new HDMI 2.1 standard! These provide significantly higher data speeds (48 Gbps versus 18 Gbps from the previous generation, HDMI 2.0). This offers a number of advanced possibilities, which are still a long way from being realized, but which can certainly become relevant during the TV's expected life. One of these is the ability to transmit 4K video at a frame rate of up to 120 frames per second. In addition, you get an improved audio return channel (eARC) with increased bandwidth, which allows for better audio quality between the TV and audio boards.
Support for both Dolby Vison picture format and Dolby Atmos 3D audio is of course in place, provided you have a soundboard or sound system that also supports this. Furthermore, the gaming savior can enjoy VRR (variable refresh rate) and Auto Low Latency mode which automatically synchronizes the frame rate to game consoles. This ensures a low delay down to 13 milliseconds.
In addition, LG has of course made sure to make the new TV models smarter and more user-friendly. The new WebOS 4.5 user interface makes it both faster and easier to find the content you want to view. The new "Home Dashboard" menu shows all the relevant devices nearby, such as mobiles, Bluetooth devices, and smart IoT devices.
LG's WebOS system with the Magic Remote pointing remote control is easy, fast and clear to use, with a wide range of services. (Photo: Audun Hage)The voice-controlled control system ThinQ AI is also in place, but currently only responds to English commands. LG's new TVs will eventually also support Google Assistant, but it is currently unclear when this will apply to Nordic languages.
The app support is gradually getting better, and perhaps the most important news this year is probably that LG can finally offer HBO Nordic with a wide selection of popular series such as Game of Thrones, Billions, Ballers and many more.
Image quality
LG's new 2019 models do not involve any major changes to the OLED panels themselves. The most important upgrade comes in the form of increased processing power and smarter image processing. The C9 is equipped with a real paw of an image processor – the new Alpha 9 Gen 2 – which analyzes the video material, and uses a large database (LG's so-called Neural Network) with image information to find the best algorithms for important processes such as upscaling and noise reduction.
The picture then also looks insanely beautiful. We do not know if it is due to "artificial intelligence" or just a lot of processing power, but the main impression is that the LG screen gives good results, almost no matter what we challenge it with.
Even fairly low-resolution YouTube clips look sharp and contrast-rich, with vanishingly little noise. The same can be said about compressed TV recordings from our Canal Digital OnePlace satellite dish receiver. This ability to handle different types of content types and qualities is becoming increasingly important, as we quickly switch between live TV channels, HDMI sources and built-in streaming apps, with widely differing picture quality and resolution.
The LG screen provides a very seamless experience regardless of the quality of the source material, although of course it looks extra nice with 4K HDR material. Our regular test scenes from Stranger Things season 2 / episode 5 in Dolby Vision format get a phenomenal dynamic from dark to light. The scene where Sheriff Hopper crawls through the caves looks great: Instead of drowning it all in black (so-called "black crush"), the LG screen has lots of details even in dark areas.
The LG C9 also has the ability to make ordinary HD / SDR material look fantastic. The Netflix version of The Last Jedi appears at least as charcoal black, contrasting and colorful as we remember it from the cinema screen. The scene where Kylo Ren kills his master Snoke becomes the purest fireworks as the lightsabers rub against each other.
When it comes to overall image quality, this year's C9 model does not offer any major surprises: the biggest wow factor comes as usual in terms of black level, contrast and sense of depth. The ability to be completely off in dark environments, and completely unaffected by the viewing angle, gives the image panel obvious advantages over competing LCD screens, and if you have first turned to this type of image, it can make other TV screens look "broken" out. At the same time, there are no revolutionary image enhancements to be traced: In terms of absolute contrast, brightness and color reproduction, the impression is very similar to its predecessor OLED65C8.
OLED vs. QLED
The question everyone is asking this year, of course, is whether OLED manages to withstand arch-rival Samsung and their fire-breathing QLED models. When we tested the top model Q90R recently, it was clear that Samsung has achieved major improvements in viewing angle and black level. In fact, so much so that it could sometimes be confused with a real OLED screen! Here, Samsung has managed to catch up with LG, on what has traditionally been the main advantages of OLED screens…
With the LG OLED C9 and Samsung's new Q90R side by side, there are actually more similarities than differences. Both screens have a very convincing black level, but if we look extra closely, we can see slight tendencies to "halo effect" around bright objects on the Samsung screen. Even as fine-meshed as the direct LED backlight has become, there is still some way to go for OLED precision. LG is still the "boss" when it comes to black level, but the difference is smaller than on previous model generations.
When it comes to contrast from dark to light, however, it becomes clear that Samsung has significantly more gunpowder in the cannon. Thanks to the powerful LED backlight, bright scenes are served with a convincing brightness, even when we look at the screen in broad daylight. This applies not least to HDR content, where floodlights, explosions and other effects get a wonderful glow and intensity.
If you value the black-level properties in a dark room, the OLED screens still have a clear advantage, but the limitations in brightness can prove to be a challenge in the long run, especially when it comes to modern HDR content. When Lyd & Bilde recently visited Dolby's HDR mastering studio in London, they used special backlit LED screens with a brightness of up to 4000 nits! By comparison, an OLED screen can handle 800-900 nits in the brightest parts.
Sound quality
A screen of the LG OLED65C9's caliber naturally deserves to be paired with a good soundboard. LG has facilitated this, in that the TV supports eARC and Dolby Atmos surround sound directly from the HDMI output. This means you can connect a compatible soundboard (eg LG's own Atmos model) and enjoy 3D surround sound from connected HDMI sources as well as built-in apps.
That said, the built-in sound is surprisingly good. The sound is powerful and clean, and can play relatively loud without sounding strained. Speech and other sound effects come out strong and clear, possibly well helped by the underlying "wing".
LG OLED65C9: Conclusion
LG has succeeded in making one of its most popular TVs even better, in pretty much every area. As a smart TV, the LG screen is lightning fast, not least for gaming, and now boasts a broader portfolio of app content. OLED65C9 is nevertheless an evolution of all the good qualities we associate with OLED, rather than a "revolution". OLED's foremost strengths remain the superior black level, combined with strong contrast, natural colors and a wide viewing angle. The limited brightness can prove to be a challenge to bright challengers like Samsung's QLED. Which is "best" is still mostly about taste and pleasure, but: If it's OLED TV you should have, OLED65C9 is undoubtedly one of the very best!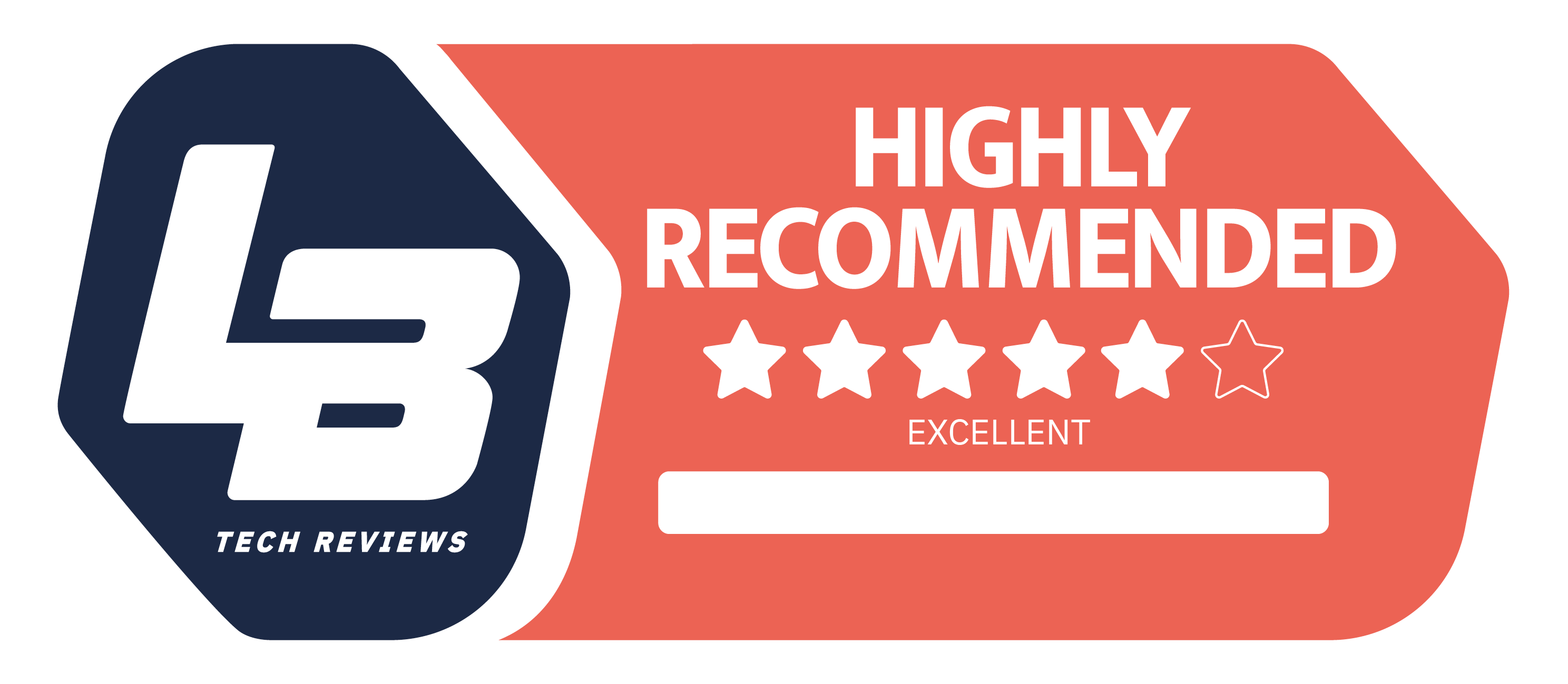 Premium
We think
The image from the LG screen has a depth perspective that surpasses most we have seen. OLED65C9 provides phenomenal contrast, razor-sharp details and smooth movements - for all types of image content.
OLED's Achilles heel is limited contrast in bright environments, and here LG gets competition from Samsung's new QLED models.