Given all the success LG has enjoyed with OLEDs in recent years, it's easy to forget they also offer TVs with LCD technology. This branch of the LG family has ended up in the shadow of its ultra-slender siblings, which are also considerably sharper, more colourful and contrast rich. It doesn't help that LG themselves spend a lot of time telling us just how superior OLED is …
This slightly disdainful attitude may now be a thing of the past: This year's new premium LCD screens, dubbed NanoCell, have received a long-awaited upgrade on the picture front. The model we tested here, the NANO 90, is one of their top models, with 4K resolution. It comes in a wide range of sizes, from 55 right up to a full 86 inches!
Design
The LG NANO 90 belongs in the premium class in terms of price and performance but at first glance there's nothing in particular about the NANO 90 that oozes luxury. This is a relatively ordinary TV with a glossy brushed frame and body in grey plastic and metal. The design is quite subdued and the NANO 90 is, naturally, significantly thicker than its OLED siblings. The only thing that elevates the overall impression is the smooth back that allows the TV to stand freely in the room. However, the two plastic feet have a relatively wide leg position, presumably to make room for a soundbar. Which also means the TV demands a correspondingly wide stand.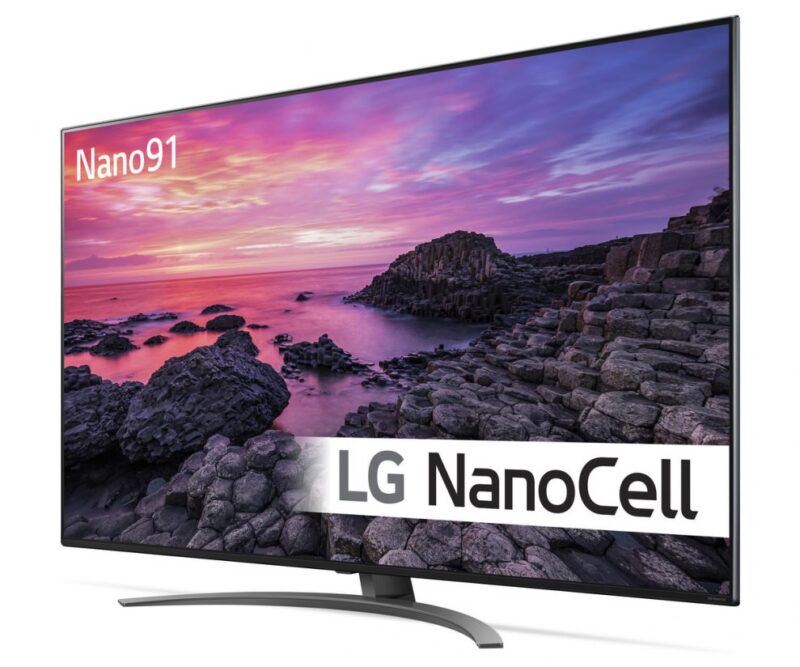 NB! This NanoCell model from LG is also available in another variant (NANO 91) that is technically similar, just with a slightly different design.  According to LG, there are no performance differences between the two.
Ease of use and features
Nano 90 comes with the latest version of LG's WebOS (5.0) operating system, which is exactly the same one found on their OLED models. This year's version has been given a slight facelift. The graphical user interface feels contemporary, straightforward and easy to operate – one of the best on the market in our opinion. The remote control is the familiar Magic Remote, with gyro control and active mouse pointer that makes it easy to scroll through the menus.
The choice of apps is very good: Besides Netflix, you can access HBO Nordic, Amazon Prime, Rakuten, Apple TV+, and, not least, Disney+ when it arrives in the autumn. The TV also supports AirPlay and HomeKit, which means it can display content from Apple iOS devices and be part of a HomeKit-controlled smart home.
The Nano 90 supports HDMI 2.1 on two of its four inputs, thus being well prepared for next-generation video sources and, not least, game consoles, with support for 4K video at up to 120 frames per second. It also has a dedicated gaming mode with low lag: We measured input lag at about 15 milliseconds: that would have been a record result a year ago, but this year there are other TVs, including the Samsung Q80T, that clock in a few milliseconds faster.
Quality
Regular readers will recall that we haven't exactly been overly impressed with LG's LCD models in recent years. The special IPS (In Plane Switching) LCD panels that LG uses stand out with their wide viewing angle but don't offer particularly good contrast. This becomes apparent on HDR-format video content, where LG screens have been left behind by more contrast-rich competitors that apply VA technology, such as Samsung and Sony.
The LG NANO 90 2020 model uses a 4K IPS LCD panel with NanoCell technology. This is a colour filter full of tiny nanoparticles that help to remove unwanted wavelengths of light. This enables the TV to reproduce cleaner and more lifelike colours. What's new on this year's model is that LG has also adopted direct LED lighting using a special technique called Pixel Compensation, which provides significantly better light control than last year's models. Image processing is handled by LG's Alpha 7 Gen3 video processor, the same one used in LG's most affordable OLED screen, the BX.
So how does all this look in practice? Pretty good, actually! In fact, the LG screen is in a completely different league to last year's SM8600: Contrast and black levels look very convincing as we begin the viewing session with the Netflix movie, Extraction. This breathlessly paced action film takes us on a rescue mission in Dhaka, capital of Bangladesh. In one particularly demanding scene, where Chris Hemsworth struggles through a dark sewer tunnel with a flashlight, we get to see what the NANO 90 is capable of. Here, the light from the flashlight is dazzlingly strong, while the LG screen preserves the dark sections with a credible black level. Here, its predecessors would have looked considerably more washed-out and greyish!
The NANO 90 doesn't have as many individual LED zones as true high-end screens, but still has impressively good light control. A good example is that white subtitles on a black background are rendered without creating large visible outlines of light leakage. It's not on the same level as really high-end LCDs, QLEDs or OLEDs for that matter, but still impressive given the price range we find ourselves in.
However, the LG screen is not as colour neutral as we would like. Even in Cinema Home mode, which we expected to be relatively neutral, we find a certain tendency to a yellowish tint in the image. The rival Sony XH90 looks considerably more neutral out of the box and the same can be said of the Samsung Q80T. So the best and most neutral setting was Filmmaker Mode, though this couldn't be activated on all types of content. So it might be best to invest in a professional calibration if you want to get the most out of your LG screen.
Sound quality
The LG NANO 90 is equipped with a relatively standard sound system, with stereo speakers without additional bass speaker on the back. However, it is equipped with advanced AI sound processing, plus individual audio modes for cinema, sports and music, among others. We found that the cinema setting sounded clear and strong, with good speech reproduction and good fullness in the bass. Here, there's considerably more potency in the sound effects than many other TVs in this price range can offer. Perfectly fine audio is our verdict!
Most people will probably still want to connect the LG screen to an external soundbar. In which case it's nice that it supports HDMI eARC and is thus able to send high-resolution audio signals (e.g. Dolby Atmos in TrueHD format) to a compatible soundbar.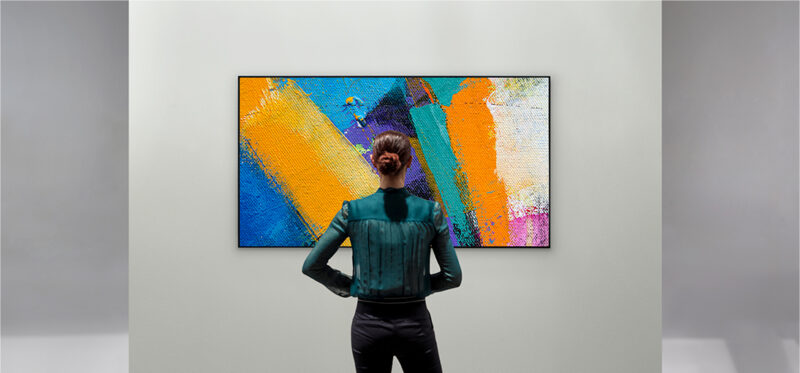 Conclusion
LG has succeeded in raising the quality of this year's LCD screens: The NANO 90 achieves visible improvements in contrast and black level, areas where previous generations looked disappointingly grey. The Nano 90 isn't perfect: In particular, we'd like if its colour rendition was even more neutral out of the box. But the LG screen is certainly an interesting contender in a market where rivals have been allowed to dominate. If you like LG's user interface and wide format support, this NanoCell screen could be an affordable alternative to LG's own OLED screens!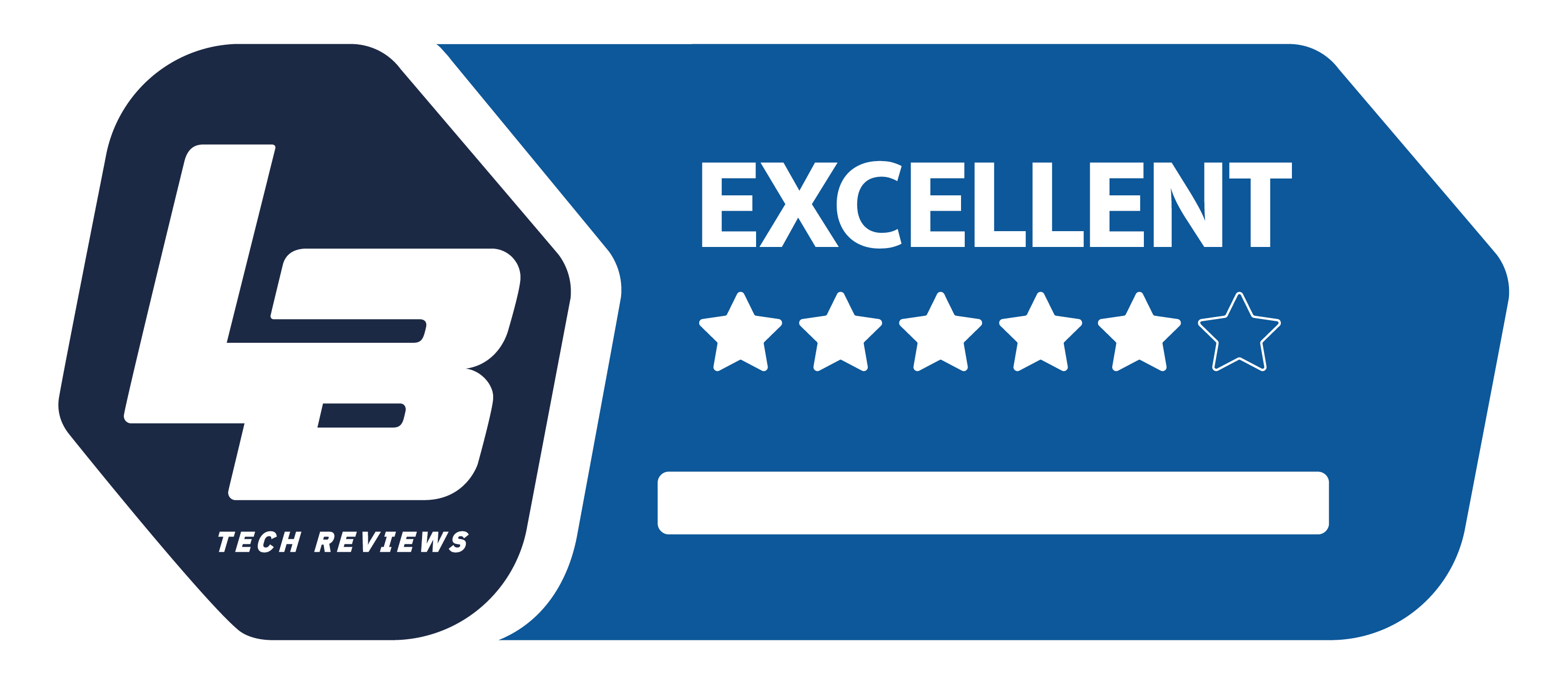 Premium
We think
This screen from LG offers outstanding ease of use, wide format support and excellent contrast for an LCD.
Colour rendition is marred by unevenness, and contrast is not quite on a par with leading rivals.