The market is flooded with wireless speakers, but many are not aware that Ultimate Ears was among the first to actually manage to make speakers with good sound. Before the UE Boom, as it is called, it was mostly thin, screaming crows of some speakers.
You could say that Boom was a watershed for small, portable speakers. After that, it seems as if the others sharpened, and the sound was generally better with other manufacturers. Today you can find really good sound in speakers from JBL, Sony, Marshall and the newcomer Braven, but they are too small to set the summer party on fire.
Then you have to increase in size, because nothing trumps physics.
But then it is easy to fall into the DJ trap, namely to choose a speaker with a lot of bass, and little else. It works perfectly well if you love flashing lights and a smoke machine, but the sound is not very good.
The best option is the far better Hyperboom, which is Ultimate Ear's largest speaker. It is much larger than the first Boom speaker and challenges the JBL Boombox 2 and Sony GTK XB90 in pure sound pressure, but sounds better on a large selection of music.
App-control
The 36 cm high and almost six kilos heavy speaker, has a handy carrying handle and can stand outdoors in sunshine or rain. It is not waterproof like the smaller UE speakers, but splash-proof, and withstands well that someone overturns the Prosecco glass over the speaker.
It connects to the mobile like all other wireless speakers, via Bluetooth, and has an input selector and volume on top of the speaker. Here it is appropriate to add that it has optical and analog inputs for external audio sources, and a USB connector for charging the mobile.
It also has app control, which you can use if you want to adjust the sound a bit. The app has a five-band equalizer, so that you can mute the bass a bit, and raise the treble, if the sound quality from Spotify is not satisfactory. It also has an adaptive eq, ie adjusting the balance of the sound according to where the speaker is located.
Here you can also set up the party list for an entire evening, from streaming services such as Spotify (Android only), Amazon Music,
Apple Music or Deezer
Stereo or multiparning
Hyperboom also has a party mode, which is activated if you want others at the party to have access to the speaker. Or the speakers. Because if you have another UE speaker, Hyperboom, Megaboom or Boom, they can be connected wirelessly and placed on the terrace for even more sound.
But the coolest thing is to connect two Hyperboom in stereo. Feel free to place them on a table or shelf so that the speakers do not just play at the feet of the guests, and turn up the volume!
Six speaker elements
With a total of six speaker elements, it becomes a heavenly soundtrack from a Hyperboom. UE says that it can handle a sound pressure of 100 decibels, and that agrees well with our measurements. On each side they have placed two bass elements with two slave basses, and two trebles. That makes a lot of noise.
What is better than one Hyperboom
Very much sound. An ordinary Boom drowns completely, and it does not take long before it does not keep up when you turn up the volume. If you put a Hyperboom on the ground, you can feel the vibrations from the bass. Even when standing on a cast terrace, you can feel the bass. But it is not woolly or undefined even if there is a lot (enough) bass. The bass line on Emilie Nicola's beautiful If I Call, is of course not as defined as on a pair of Dynaudio Special 40, but clearly more clearly defined than from JBL Boombox 2.
Norwegian Dagny's hit, Somebody, pulls the party mood straight to the ceiling when I turn up the volume, and the vocals hang nicely with the rhythmic drive even when I play at maximum volume.
But it's not just pop music that shines on Hyperboom. Acoustic jazz such as the Keith Jarrett trio at Inside Out, shows that the speaker also manages to bring out the depth of sound in a concert piano, and that the double bass can sound clear and distinct in the large soundscape the speaker creates.
The only thing better than a Hyperboom are two Hyperboom. I connected one more to the stereo, and set them up as you would normally put a pair of speakers. It gave both Dagny and Emilie Nicola's music a whole new dimension. I also did not have to play very loud to get enough sound. As you know, two is more than one, and in addition to better sound pressure, I also got better sound. Keith Jarrett's trio grew significantly in scale and although the stereo perspective is a bit vague, you can clearly hear the placement of piano, double bass and drums in front of him.
An old recording with Luciano Pavarotti sounded like the sound came from a metal box with JBL Boombox 2, but Hyperboom gave the vocal sound more warmth and depth, and the orchestra was noticeably better focused when I switched from JBL to UE.
Leon Bridge's Bad Bad News, really lifted the mood when I switched from one to two Hyperboom speakers. One speaker filled the patio well, with two it was almost like a mini-PA out there, and simply twice as much fun.
Conclusion
Ultimate Ears is the best portable speaker in its class. The ultimate party speaker, but which also fixes classical and jazz better than the competition. Not only is there bass, volume and decibels in a Hyperboom, it also has enough focus and transparency to sound pretty refined and clear. Two is of course even better, and gives the music a completely different scale, in addition to even more sound, but you get further with one Hyperboom than with some of the competitors' wireless and portable speakers.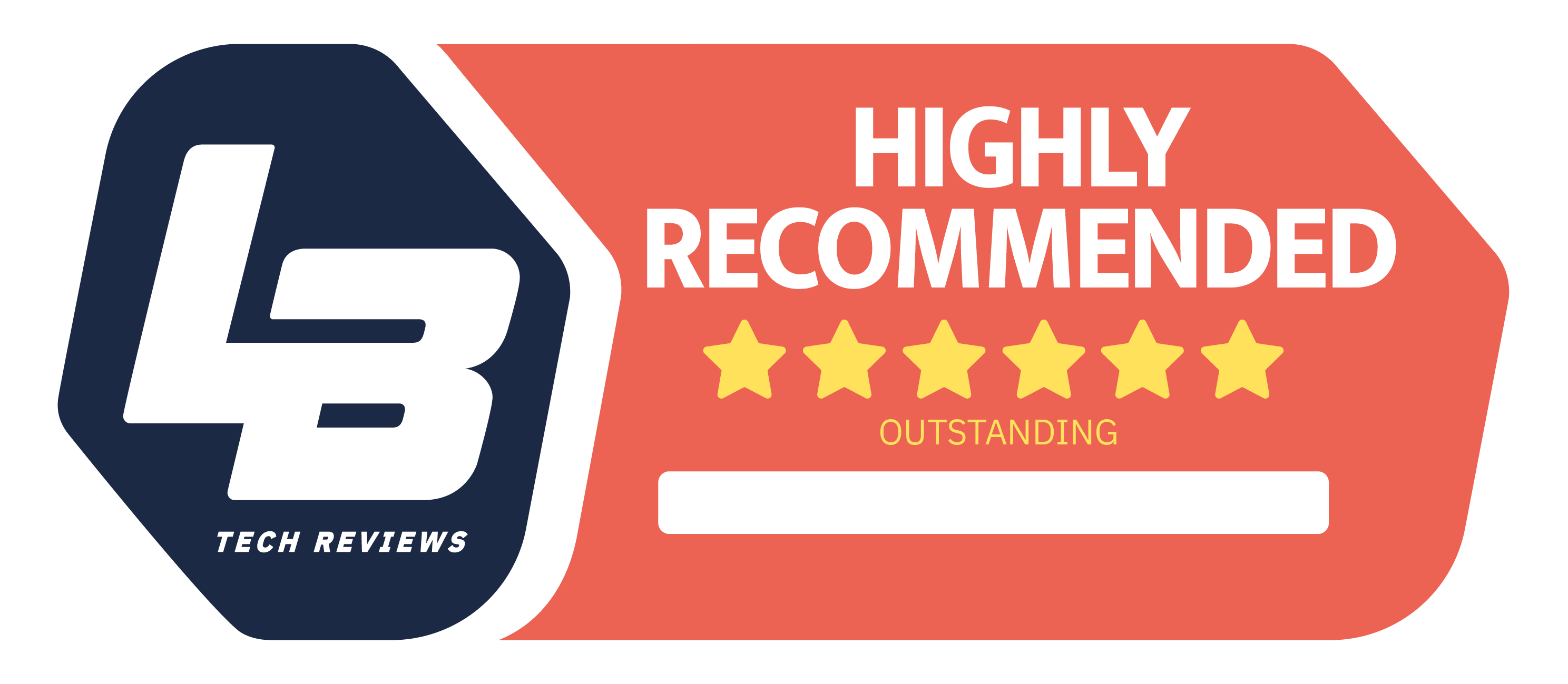 Premium
We think
Bouncy dynamics, huge soundscape and well-balanced sound, with not so little finesse and sophistication. Two Hyperboom play pigs loud. Solid quality impression. Splash-proof.
Only supports Spotify on Android, no Tidal support.