Geir Nordby
Published

2020-10-05 - 12:20 pm
By far the best, most natural sound in its price range. Good impression of surround sound.
Does not support Dolby Atmos or DTS: X.
Specifications
Width corresponds to screen size: 43 "
HDMI: 1 in / 1 out (ARC)
Digital input: Optical, USB-A
Network: No.
Wireless: Bluetooth (AAC, SBC)
Voice control: No.
Analog in: No.
Subwoofer: Wireless
Dimensions: 98 x 5.8 x 10.5 cm (W x H x D)
Color: Black
Web: samsung.com
When we talk film and TV, there are few audio formats that have been as much talked about as Dolby Atmos. DTS: X is also high on the list, and both formats provide sound in height as well as all around. Therefore, it is perhaps strange that I should recommend a soundbar without support for any of the formats. But that's exactly what I intend to do. The Samsung HW-Q66T is so good.
A soundbar will always be a compromise, with small speaker elements that provide all the sound from the front. On the other hand, it simulates surround sound, thanks to advanced digital processing. It is my contention that 3D audio formats such as Dolby Atmos and DTS: X are enthusiast formats, which are more important when coming up in price ranges. Only when sound quality starts to get of pretty hefty quality can we start expanding with more channels.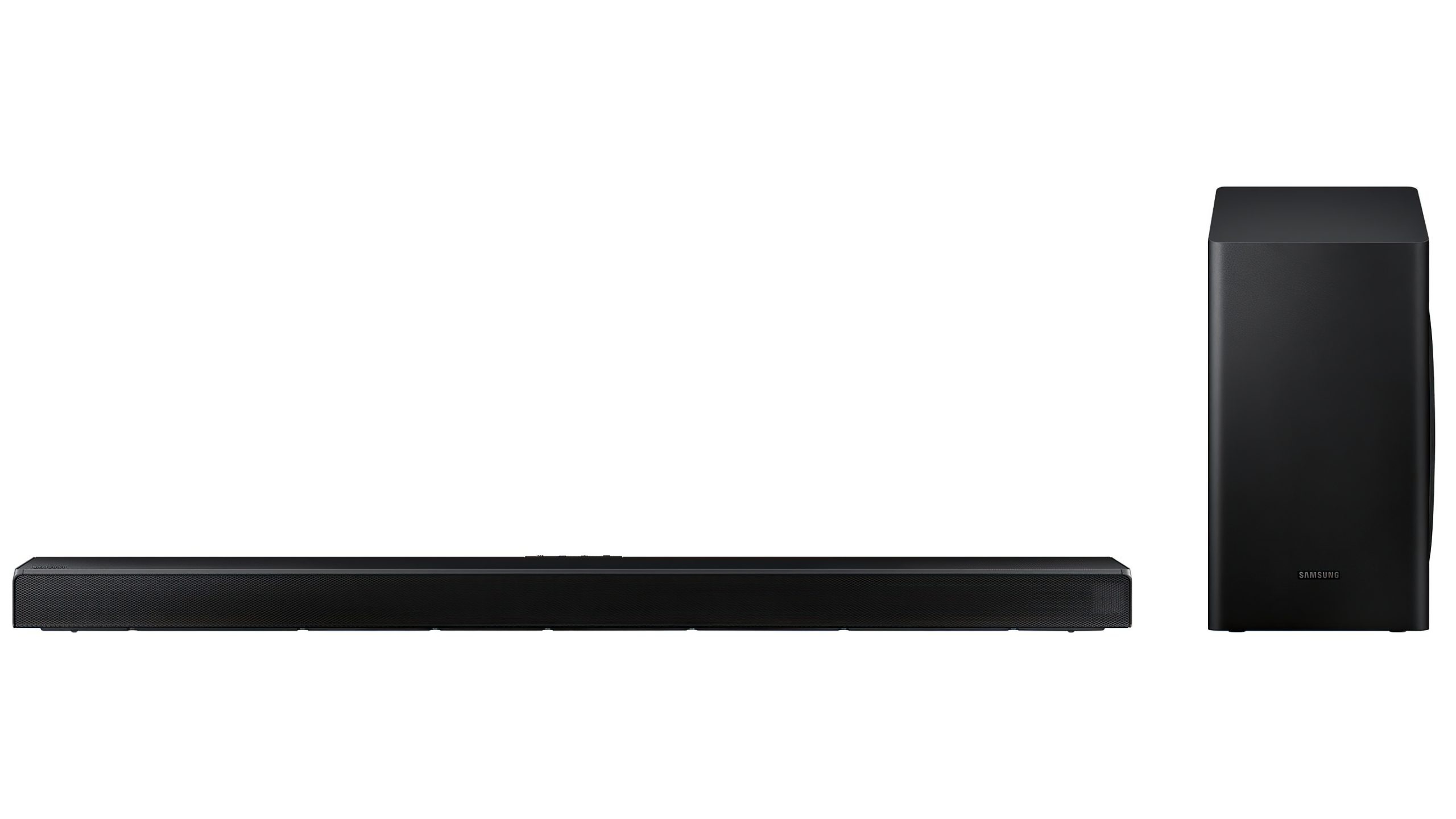 Samsung HW-Q66T really has everything you need
Samsung HW-Q66T is an affordable soundbar,, which supports what you need. Both Dolby Digital and DTS surround sound are accepted. In addition, the soundbar has DTS Virtual: X, which should not be confused with DTS: X. Here, the soundbar does not receive any height information. But it actually has upward-facing speaker elements on top, and here it sends height information that it itself makes based on what it receives from the other audio channels.
No matter what kind of sound the plank receives, the sound plank can create three-dimensional sound through DTS Virtual: X. It will not be as distinct and accurate as with real DTS: X or Dolby Atmos, but you get a bigger sound picture than if the top speakers were missing.
By the way, if you absolutely must have Atmos and X, then you can put another thousand bucks on the table, and buy the otherwise identical HQ-Q76T.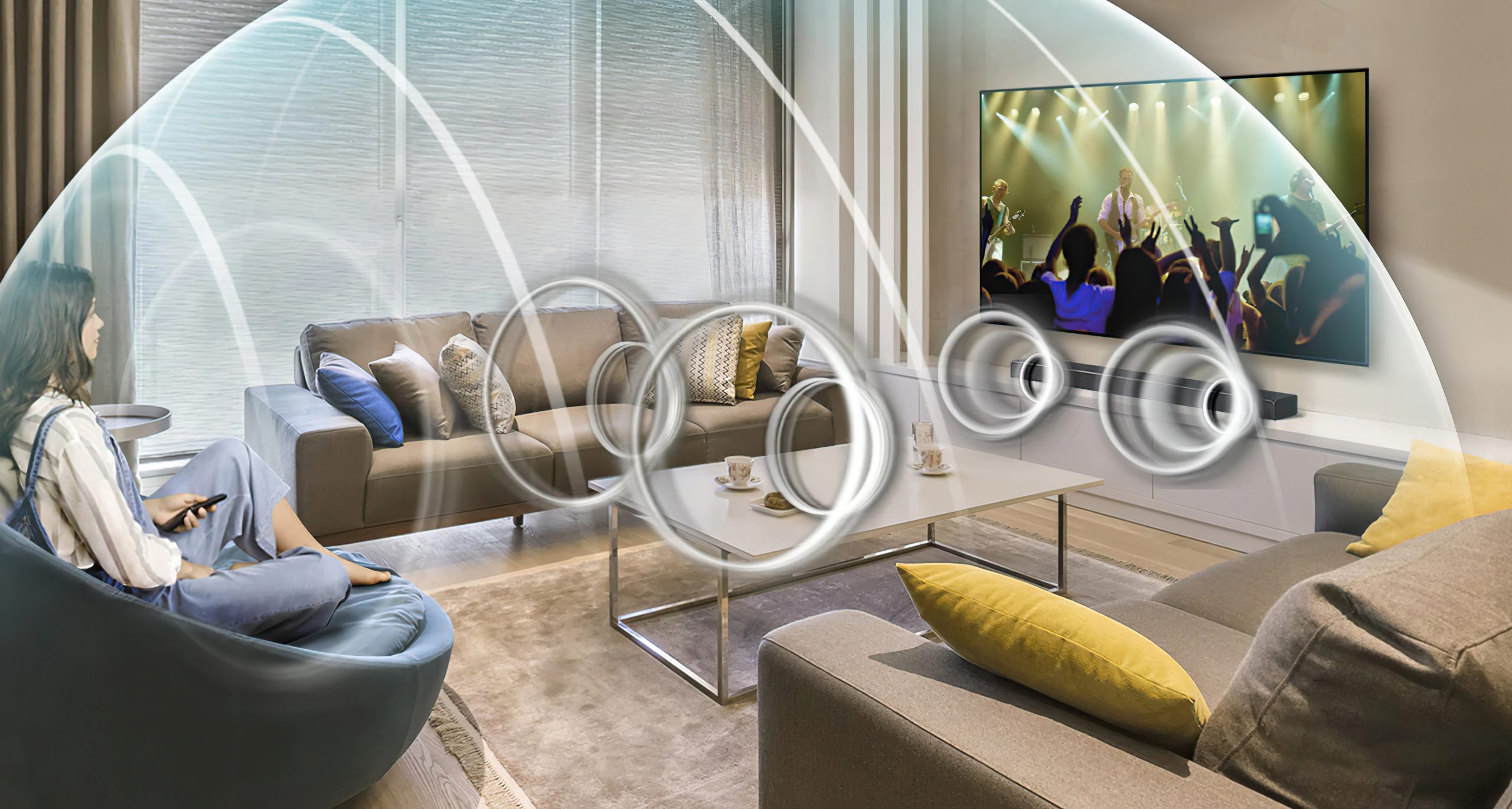 Bluetooth
The soundbar has no network connection, optical digital input or analog audio input, so if you want to hear music from your mobile, it will be via Bluetooth. The AAC format then provides better than normal Bluetooth sound.
Superb sound
The sound of the HW-Q66T is the most balanced in its class. The bass from the subwoofer is well integrated into the soundscape, and also faster than most in the class. The dialogues on film are clear, with good weight in the chest sound region. It sounds big and convincing, the soundtrack is tidier, faster and clearer than with the competition.
The surround impression
The impression of surround sound is somewhat limited, here for example the Sony HT-G700 is better. But it does not help. Samsung is the best overall.
Samsung also has an ace: If you have a new Samsung TV with Q-Symphony, then its top-ranked speaker elements can be used together with the soundbar, to further draw the sound up in height from the TV bench. And with Adaptive Sound, it can analyze the noise level in the environment, and adjust its own sound level accordingly. For example, if the vacuum cleaner is on and off, the sound from the soundbar will be louder.
Music in stereo over Bluetooth works well, and here too the Samsung board is a good step over the smoke. Just make sure that the sound level on the soundbar is adjusted independently of the mobile phone, so that you have to make sure that the mobile phone emits sound at full blast and then adjust the sound on the soundbar.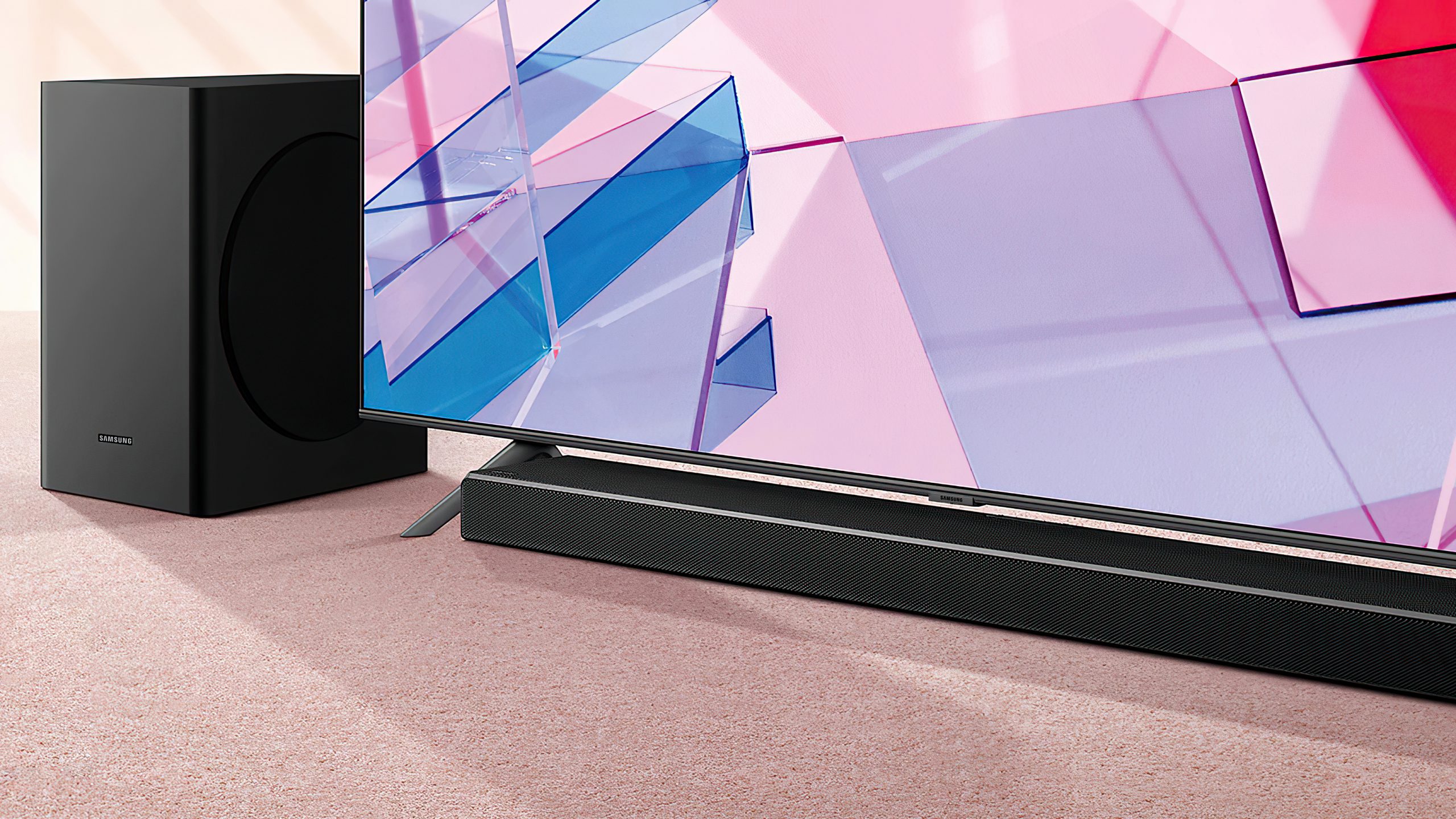 Conclusion
Samsung HW-Q66T is simply the very best soundbar we know of in its price range. Music in particular rarely sounds good through a soundbar in this price range, but Samsung has managed to balance the sound. Not too sharp, not too tame or stuffy. Of course, the qualities also come in handy on film, which sounds great with great dialogues and good dynamics. The subwoofer fits well, and blends nicely into the soundscape.
If you absolutely must have Dolby Atmos support, you can slam another thousand bucks on the table for the HW-Q76T, which is otherwise the same.