With its Heritage Wireless series, Klipsch has found an interesting niche for those who want a traditional look, but with the latest technology inside. We have previously tested the small battery-powered and removable Klipsch The One, as well as the powerful stereo speakers Klipsch The Sixes. Now it's time for the intermediate Klipsch The Three. It takes up significantly less space than The Sixes, has significantly more power than The One, and has a price tag that is in between.
Design and build quality
Klipsch The Three is as far from a disco-flashing plastic speaker as you can get. With a top and bottom of solid wood, and a rough fabric that covers the sides, it could be an inherited radio from the 60's. The controls are made of copper and give a solid impression with a confident feeling. For those who have string shelves or inherited furniture, it fits like a glove, while on the other hand it looks a bit lost in an IKEA shelf.
Connection and functions
In addition to the standard Aux input, there is also an RCA input, USB and even a turntable input. Klipsch uses the DTS Play-Fi platform, which gives it multi-room options via Wifi, including Spotify Connect. Connecting to the network and grouping speakers is easy with the app. However, you must use the knobs on the top or the supplied remote control to change the source.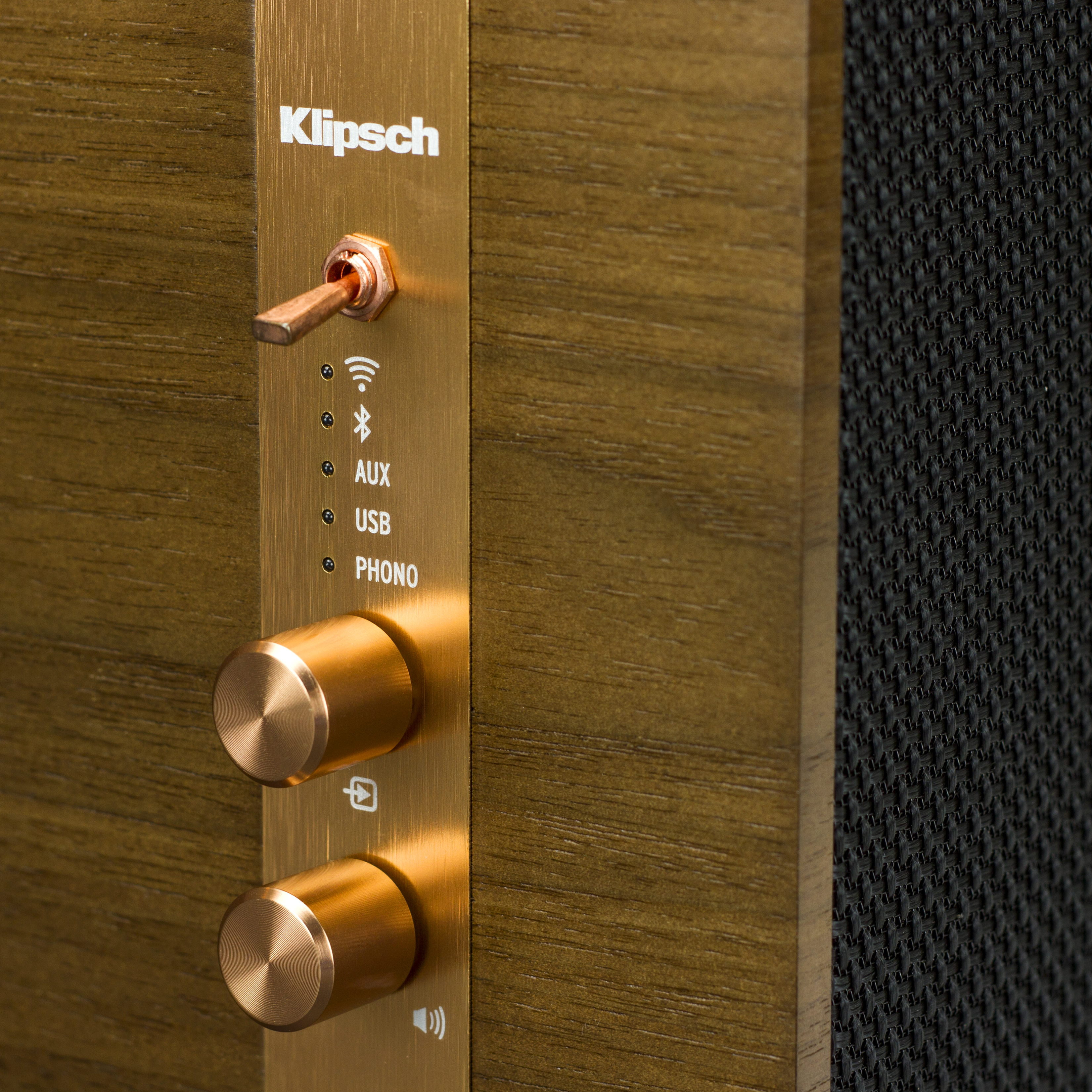 Sound quality
Thanks to Wifi playback and lossless compression support, The Three already has an advantage over the majority of wireless speakers in its class. The clear middle register makes it a pleasure to listen to acoustic music. However, it must be said right away that it has no hi-fi ambitions with its warm sound, but it sounds cool and captivating. The music has body and drag, which makes it a pleasure to listen to everything from pop to electronic music. It plays loud too! But with some music at high volume, it tends to resonate, and the treble becomes a bit sharp.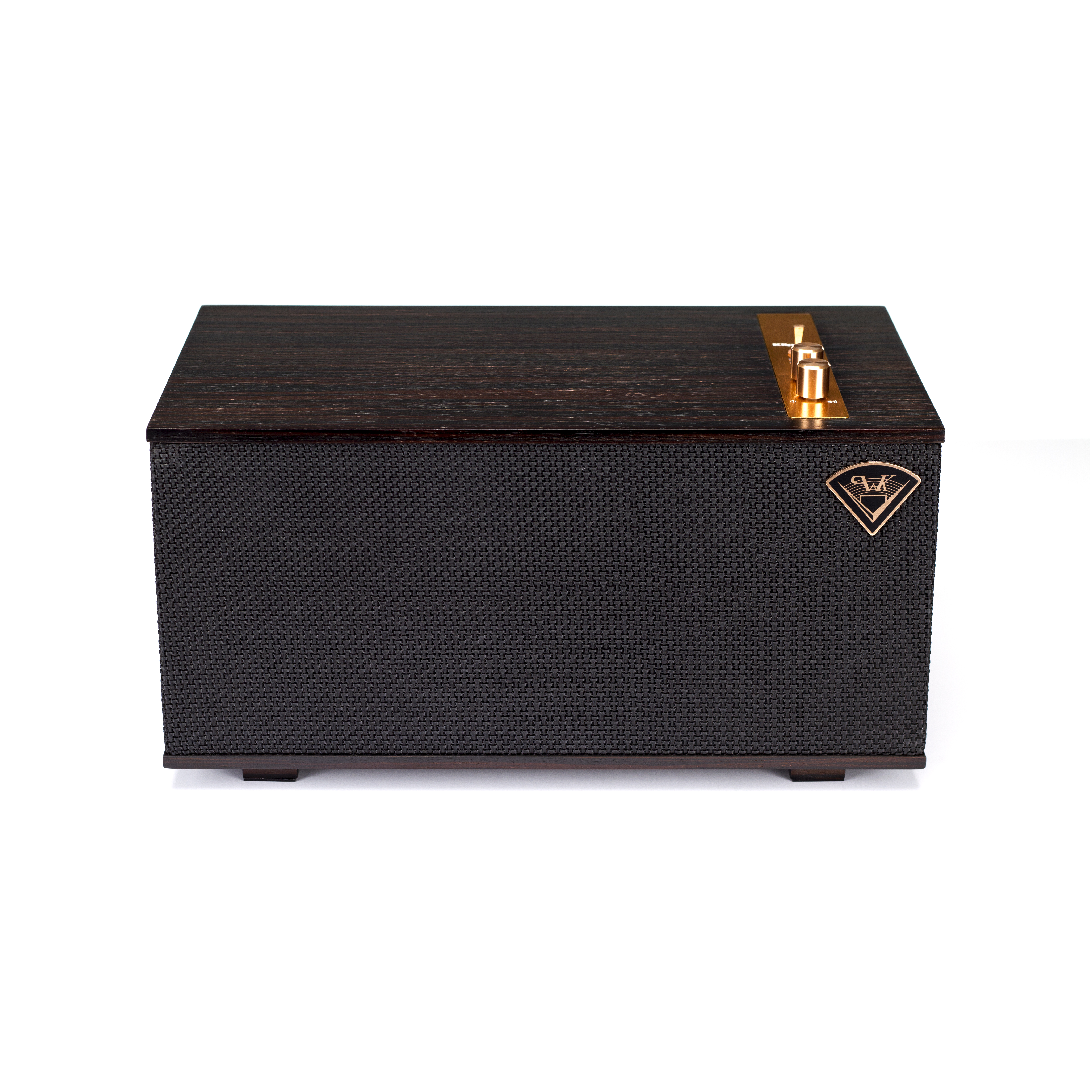 Conclusion
In a world of plastic-like Bluetooth speakers, Klipsch The Three is a breath of fresh air. Here is the luxurious retro design on the outside and the new technology on the inside, with Wifi connection and multi-room options. The sound is warm and appealing with a large body and a powerful bass, as well as a clear midrange. It sounds cool, but hardly neutral. If you want more power and stereo sound, you can watch The Sixes instead, and if you want to get away cheaper, the portable The One is an option.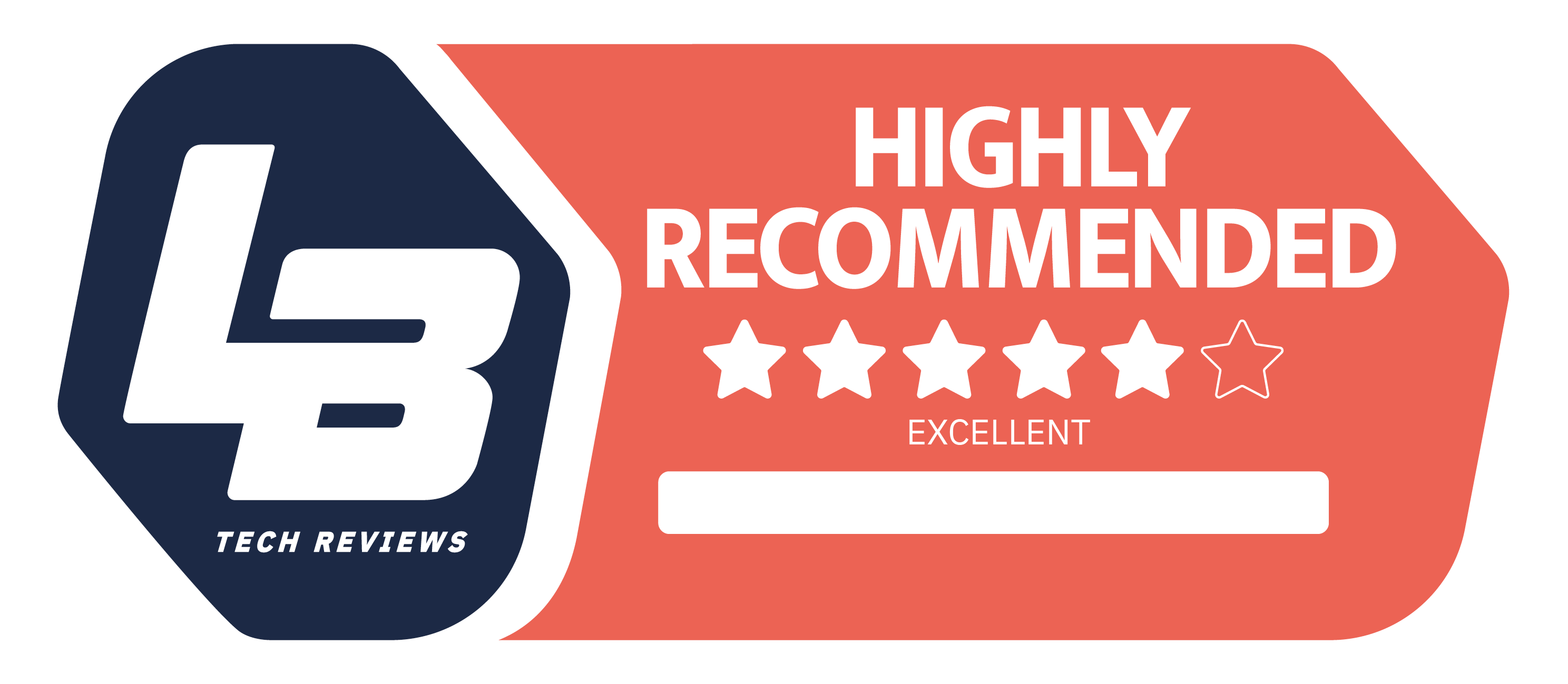 Premium
We think
Many connections. Great design and gorgeous finish. Multi-room option. Captivating sound.
Sculpted sound does not suit everyone. Limited app.