Klipsch is no lightweight. Neither on the speaker market nor their products physically. This is the speaker manufacturer you go to when you want speakers that can muster high volume without breaking up into the nasty and sharp sound that characterise many "party speakers" on the market. Several of the Klipsch's speakers certainly sound pretty clean, which is why they've won our group tests, even when we weren't seeking pure party speakers. They are definitely the way to go if you want speakers suitable to both enjoying your favourite music on, and entertaining your neighbours at a wild barbecue party. They also add to the movie experience with a new dimension of fantastic sound – without compromising the finesse in the dialogue and music tracks.
Another advantage of loud and efficient speakers is that the amplifier doesn't have to work overtime to get the volume up. This gives us a soundscape with less distortion, as the amplifier is not overburdened. This also means that you don't necessarily need a very powerful amp, thereby widening your range of amplifiers to choose from.
Top Model
The RP 280F is the top model in the new Reference Premiere series, which succeeds the predecessor Reference II. The speaker model replaces the RF-82 II, and the construction is somewhat similar. This means two cool 8-inch woofers that handle both the bass and the vital mid-range where the energy of voices and the majority of instruments are located. A horn tweeter is placed on top and increases the efficiency and the dynamic surplus compared to a typical dome. The horn works like an acoustic amplifier, so you need less electricity to power it.
What's new?
Despite many similarities, it is worth noting that the new Reference Premiere series has a more rigid and heavier chassis than its predecessor. The bottom of the base is new, and separates the speaker better from the floor. It is also designed to allow the whole chassis to be tilted back about 2 degrees. It looks more stylish and should help with the focus of the soundscape. The screw holes are gone, replaced by hidden magnets for the grille. The treble has also got a brand new horn, which is still 90×90 degrees, but is now circular in the middle. This should provide better resolution than before and at the same time increase in dynamism. Moreover, the horn is cast in a compressed rubber material that removes sharpness and increases the detail and information. It doesn't sound bad!
Finally, the bass port on the back is in itself shaped like a horn. This should allow for less turbulence when the air pressure is pushed in and out, which in turn will give a cleaner sound.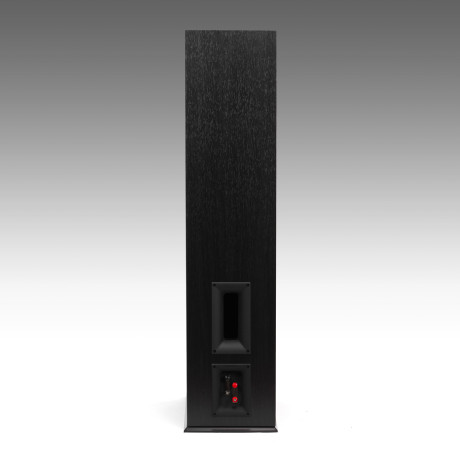 The bass-reflex port is shaped like a horn to reduce turbulence.
Unnaturally large "mid-range"
Not many hi-fi manufacturers use such large bass drivers to play mid-range, since it can provide phasing issues and has very narrow scattering characteristics in the upper mid-range. Klipsch solves this elegantly by sliding the dividing frequency between these and the tweeter down to low 1,750 Hz. For a regular tweeter, this is almost considered like having a deep bass. But in a high-frequency driver with its ultra short throw, it is not like other tweeters, and handles this fine.
Meets the expectations
We were not surprised that a couple of large Klipsch speakers could play loud. As expected, RP-280Fs can play about as loud as one wishes. I caught myself flipping back in the music timeline, and start off with the classic, first album of the hardcore legends Rage Against the Machine. "Know Your Enemy" is as bold today as it was when the album came out in 1992, and the speakers are in on the brutal riffs by Tom Morello from the get go. The thunderous bass drum by Brad Wilk and the funky and tight tones from the bass guitar by Tim Commerford alias Timmy C jam out with profound clarity.
But what does surprise me is how clear it all feels. Although I have never known speakers from Klipsch to be sharp, delicacy and resolution have not been their foremost qualities. But in the case of RP-280F, while the music physically pounds the diaphragm, the rapping voice to Zack de la Rocha emerges crystal clear from it all. The sound is just simply tremendous!
Amplifier
When I first saw the rated sensitivity at 98 dB with one watt in, almost 10 times more sensitive than normal, I wanted to find out how they could make do with a small amplifier. The challenge was to get the most out of something as small and inexpensive as a NAD D3020 with its 30 watts per channel. And this could get the speakers surprisingly loud. But what was missing was control. It doesn't help to be loud when it sounds tame, lifeless and with slim and uncontrolled bass. It was a fun experiment though, as you get more out of this amplifier with these speakers than anything else I've previously connected it to. But this is not a match made in heaven.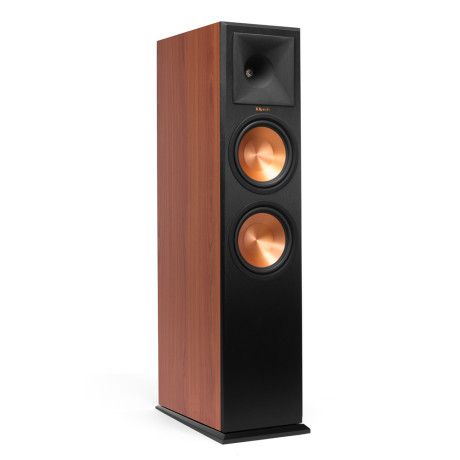 It immediately became apparent that despite the high sensitivity, the Klipsch speakers actually require a powerful amplifier. It was significantly better with Yamaha's best home theatre receiver, RX-A3040. With this, the speakers came to life, and gave a good and warm tone rendition, while dynamics and control were taken well care of.
But it was even better when we connected to the Hegel H300, our reference amplifier, which with its 2 x 250 watt really kept control of the Klipsch speakers.
Techno
I continued playing music from the 90's, and played"Smack My Bitch Up" by The Prodigy from 1997 through the Wimp HiFi subscription, connecting my MacBook Pro to the H300 via USB. Today's dub-step and electronic dance music can just forget about this kind of dynamics and power, for this release is actually not over compromised. The result is an insane punch, which makes me want to replacing the charcoal grill with a flamethrower! I can well imagine you can have similar sound pressure and experience with a NAD C375BEE. This should really be a match made in heaven.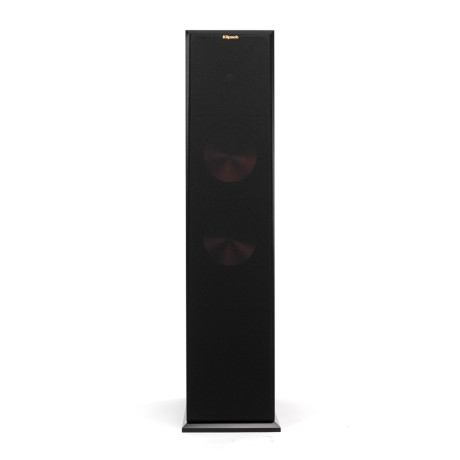 The grille is elegantly attached with magnet fasteners.
More refined than before
But how do the speakers compare with previous Klipsch models? More delicate music reveals this best. Melissa Horn's amazing voice in the song "Innan jag kände dig" comes to the rescue. The guitar twangs wonderfully from crisp, new strings. The harmonica spreads out into the room, and Melissa's voice comes out with a glow in the vocal chords that I can't remember having heard from a Klipsch before. Not even the more expensive and larger RF-7 II recreates the overtone area as convincingly, and the bass range also sounds more colourful. The even larger cousin is a completely exceptional speaker in every way, and truth be told, blows away RP-280F, but does not bring forth all the melancholic details from Melissa's vocal chords in the same way. And RP-280F also renders the voice with a rare fullness down in the bass range, something smaller speakers can only dream about.
What can't they do?
Is there anything that the speakers can't do? Well, we've come across speakers with more resolution. B&W 683 S2 comes to mind, and is at about the same price with an even more airy treble rendition and a more neutral sound characteristic across the board. But it can't match the dynamics of the Klipsch, which also has an overall greater tone rendition.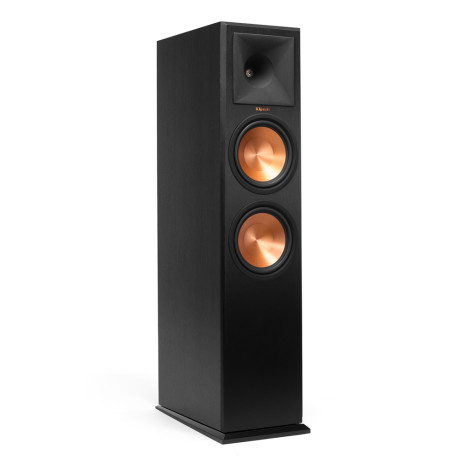 The ebony colour is in fact not completely black, but has a slight brown tinge to the paint, which can be hard to see in pictures.
Moreover, RP-280F is not as rich and lush in the bass as previous models. People who like Klipsch just because of their larger than life appearance may as a result be disappointed that the speakers now exhibit a more controlled side. Even if they strike as hard as the Incredible Hulk when they have to, they don't blow up the music to the same degree as before since it is mixed in a more subdued way. If you belong to this group, there is no reason to replace your RF-82. But to my ears, the new successor is a definite improvement.
Conclusion
Klipsch has learnt from their previous speakers, and added more resolution and tightness. The RP-280F should definitely appeal to many. The speakers sound tighter than the government's budget for culture, they go deep in the bass and strike hard and brutal when they have to. Crank up with proper rock and roll and you will want to replace the charcoal grill with a flamethrower! At the same time, they sound very clean and tidy when they are supposed to. Tonally speaking, they are more neutral than some previous Klipsch speakers we've listened to.
Few can compete with Klipsch when it comes to dynamics, savagery and the entertainment factor. On the other hand, there are (preferably more expensive) competitors that can serve an even more precise holography, depth and other sensitive hi-fi qualities (Dynaudio, Sonus Faber, Audiovector, Dali). But the distance to these has indeed become considerably less with the new RP series. This is an all-round speaker in its true meaning, as it can really play all types of music. At this price, there is hardly anything more versatile, if you have the space for it.
The speakers can play loud with a weak amplifier, but does best with 150 watts or more.
View the official presentation video of the Reference Premiere series.
*UPDATE 10/9/2015*
Originally, we wrote in the test that RF-7 II was to be phased out. We have now been notified by Jill Escol, Communications Director at Klipsch, that this is not the case. RF-7 II will continue.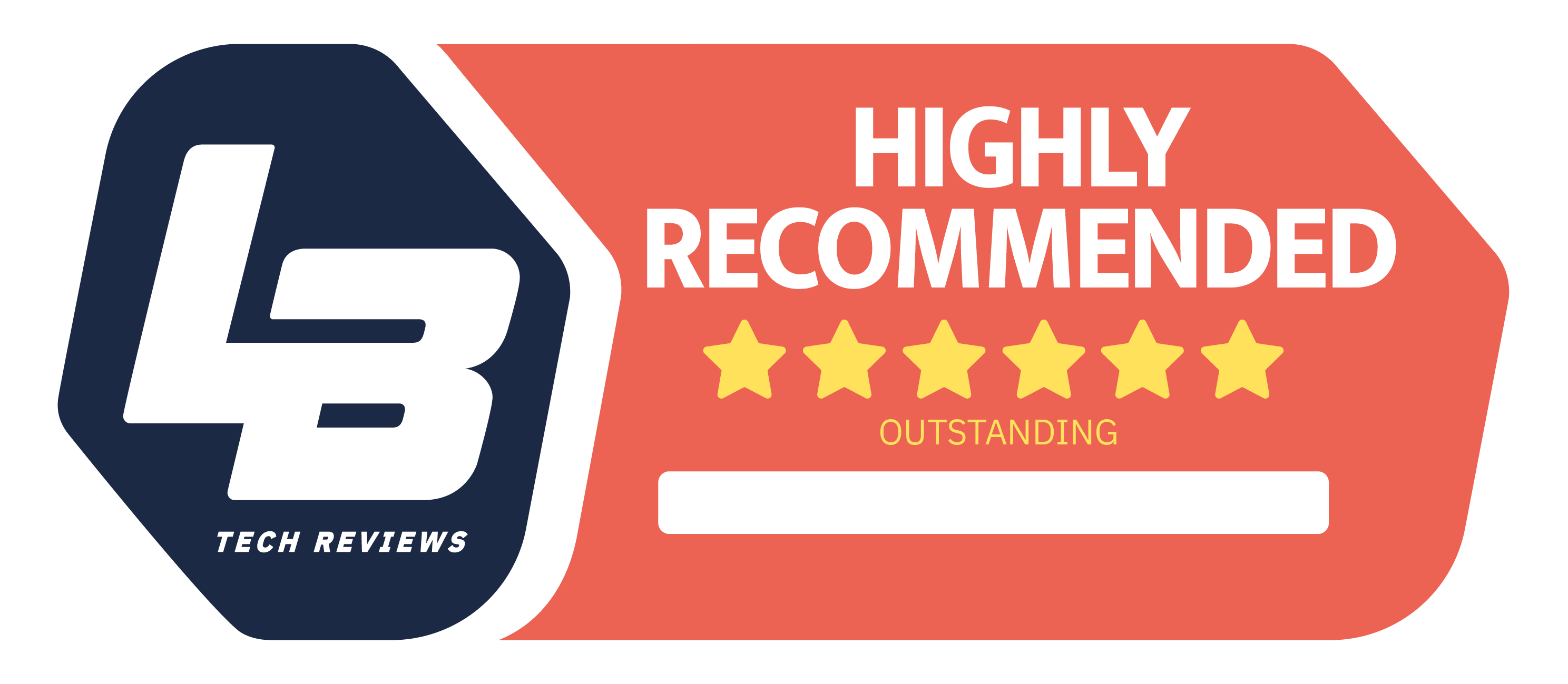 Klipsch Reference Premiere RP-280F
High End
We think
Savagery and dynamism go hand in hand with tonal balance and surprisingly good resolution in the overtones. A true all-round speaker!
In order to become more linear, the speakers hold somewhat back in the bass area compared to previous models. For true Klipsch fans, this is not necessarily an advantage.