Whether you are looking for an upgrade of the system, or thinking of a new system, there are a couple of speakers that should be at the top of the block: KEF LS50 Meta.
At least if the budget allows it, because we know few about any speakers that match the new KEF speakers for gaming pleasure, in this price range.
KEF LS50 Meta looks confusingly similair to its predecessor LS50 – which became an instant classic among compact speakers, but the Meta name reveals smart innovation in the construction of the new model.
For any new readers, it may be appropriate to take a brief look back.
English KEF has long ago patented a special speaker element where the treble is in the middle of a bass or midrange element. This coaxial construction is in itself neither new nor revolutionary, however
KEF has chosen its own variant which they call Uni-Q.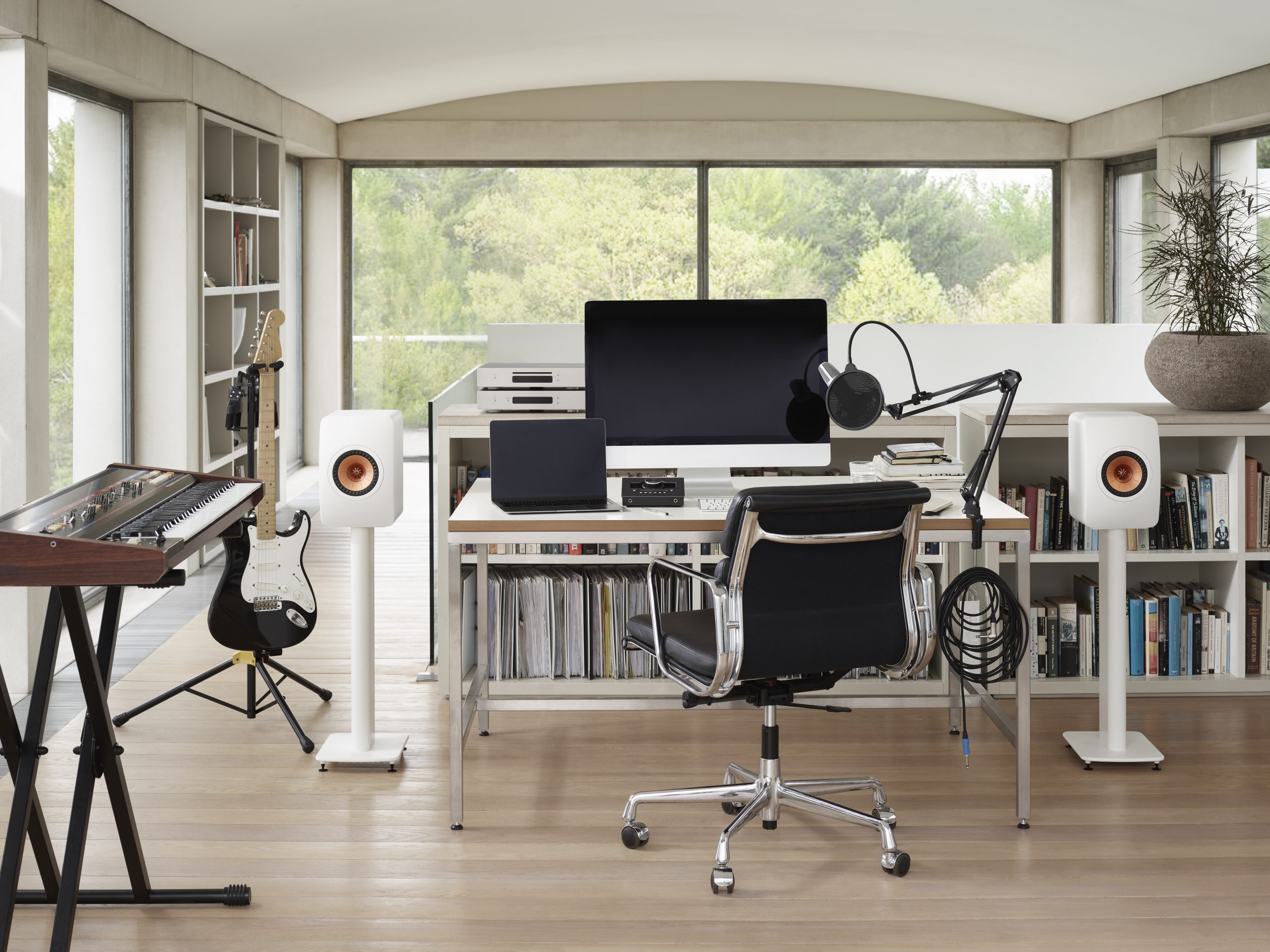 This slightly special element is found in a number of speakers that bear the KEF logo, and in all price ranges from the highly budget-friendly Q-series, to the million speakers KEF Muon.
The most expensive variants of Uni-Q are built on exactly the same principles as in the cheapest variants, but naturally use far more expensive materials and magnetic systems, so that they match the quality of the other elements in the speaker.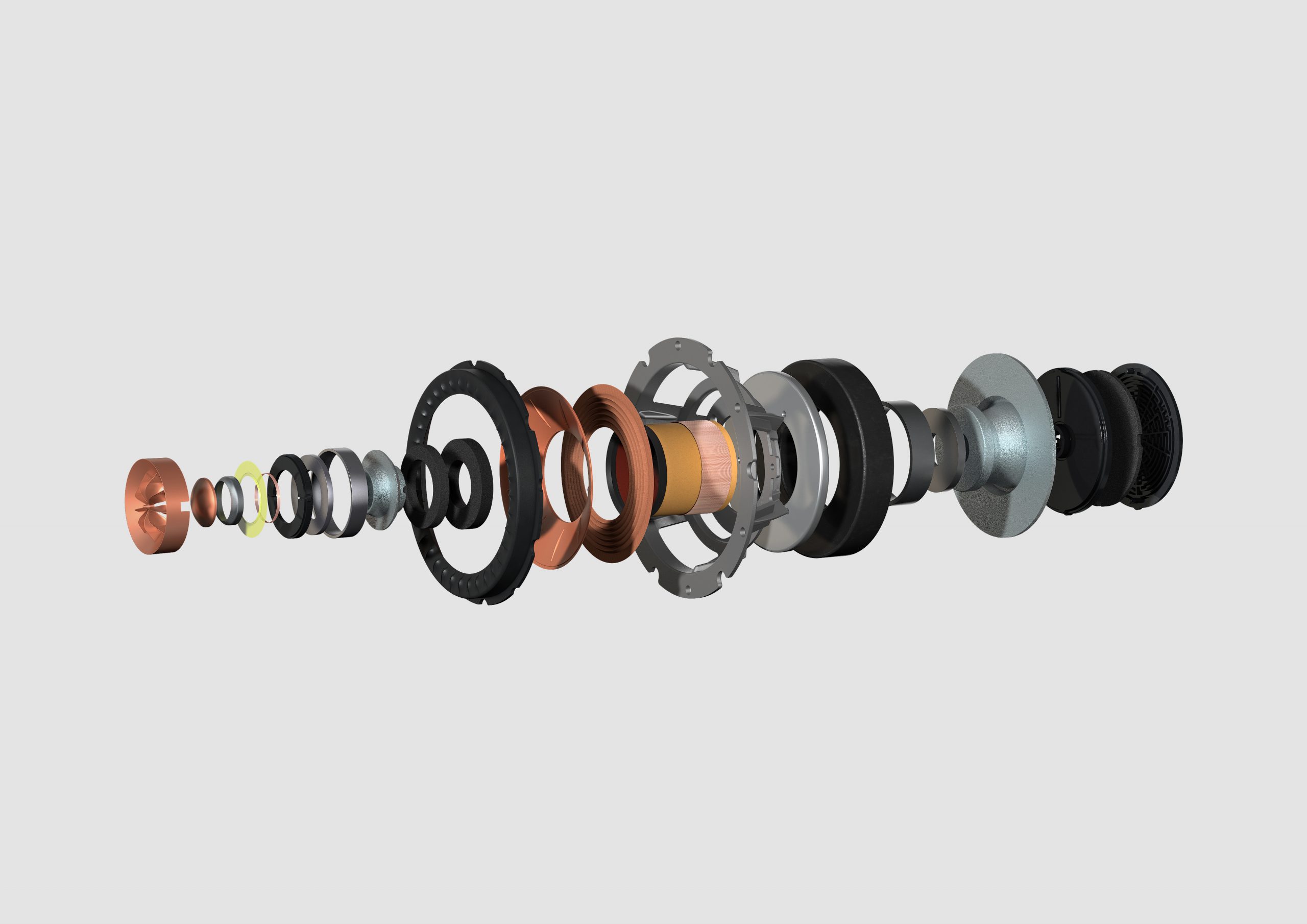 Each new Uni-Q generation, like the boxer engine in a 911, has undergone small improvements for better performance, for each new generation.
Now they have taken the biggest step for the coaxial speaker element in a long time, and called the new version Meta. Which plays on the fact that there is an underlying (meta) definition that lies in between here, and even if you can not see it, you can clearly hear how the element has improved since the LS50 debuted in 2011.
New element and metamaterial
In LS50 Meta we have reached the 12th generation Uni-Q. Here, KEF's engineers have created a new suspension based on new analyzes of various simulations, which have also led to a mythical voice coil system, and attenuation of the gap between the treble and the bass / midrange diaphragm. It should attenuate the distortion (0.7% THD at 90 dB) that can occur at higher frequencies.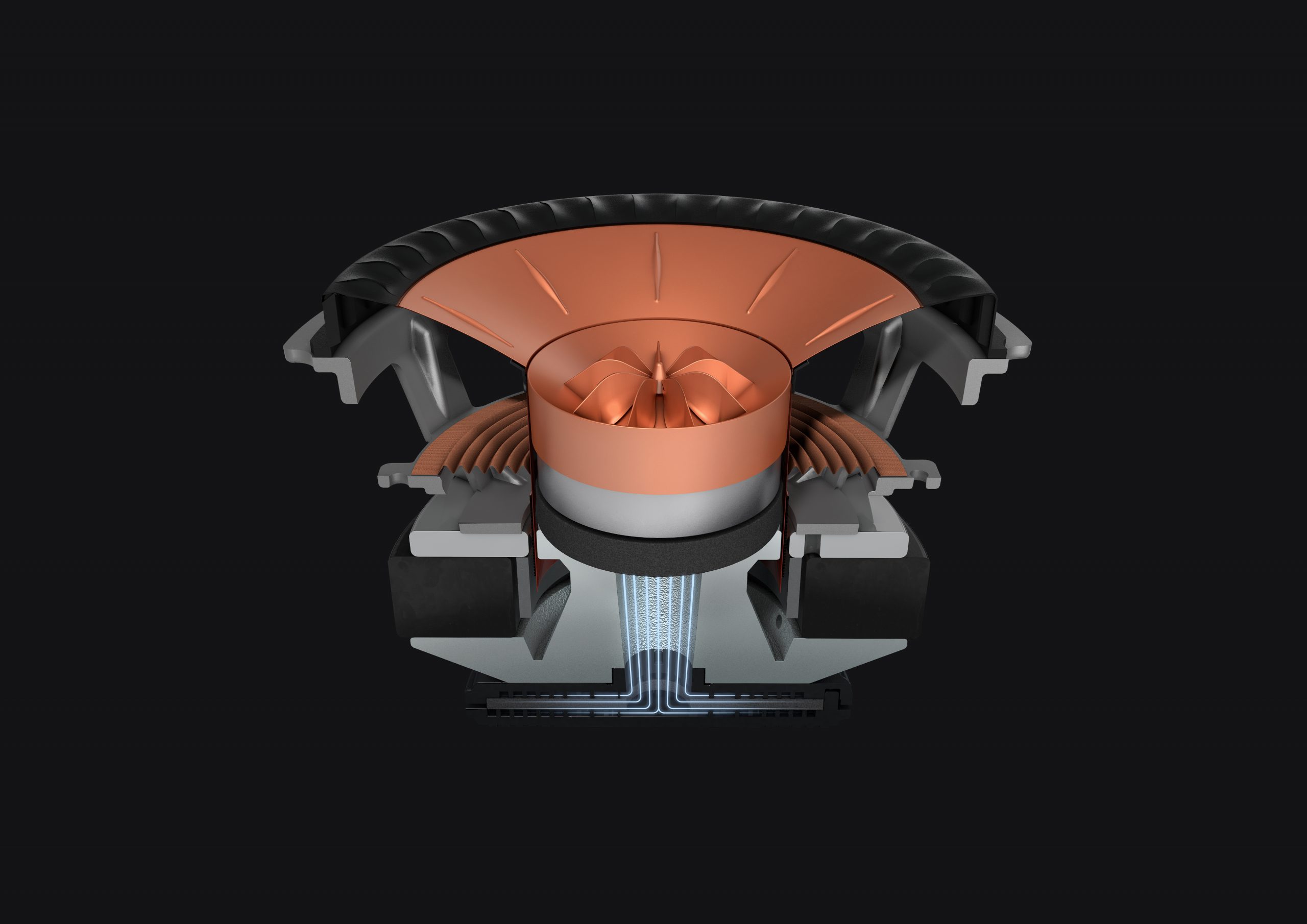 The bass reflex port has been reshaped and the opening has been moved to the side of the back plate, which will dampen turbulence and prevent resonances from coloring the midrange. The cabinet otherwise looks like before, but is better cushioned inside with reinforcements and two cushioning materials (CLD and DMC) that will give a 'deader' cabinet, but the really big news is Metamaterial Absorption Technology – MAT.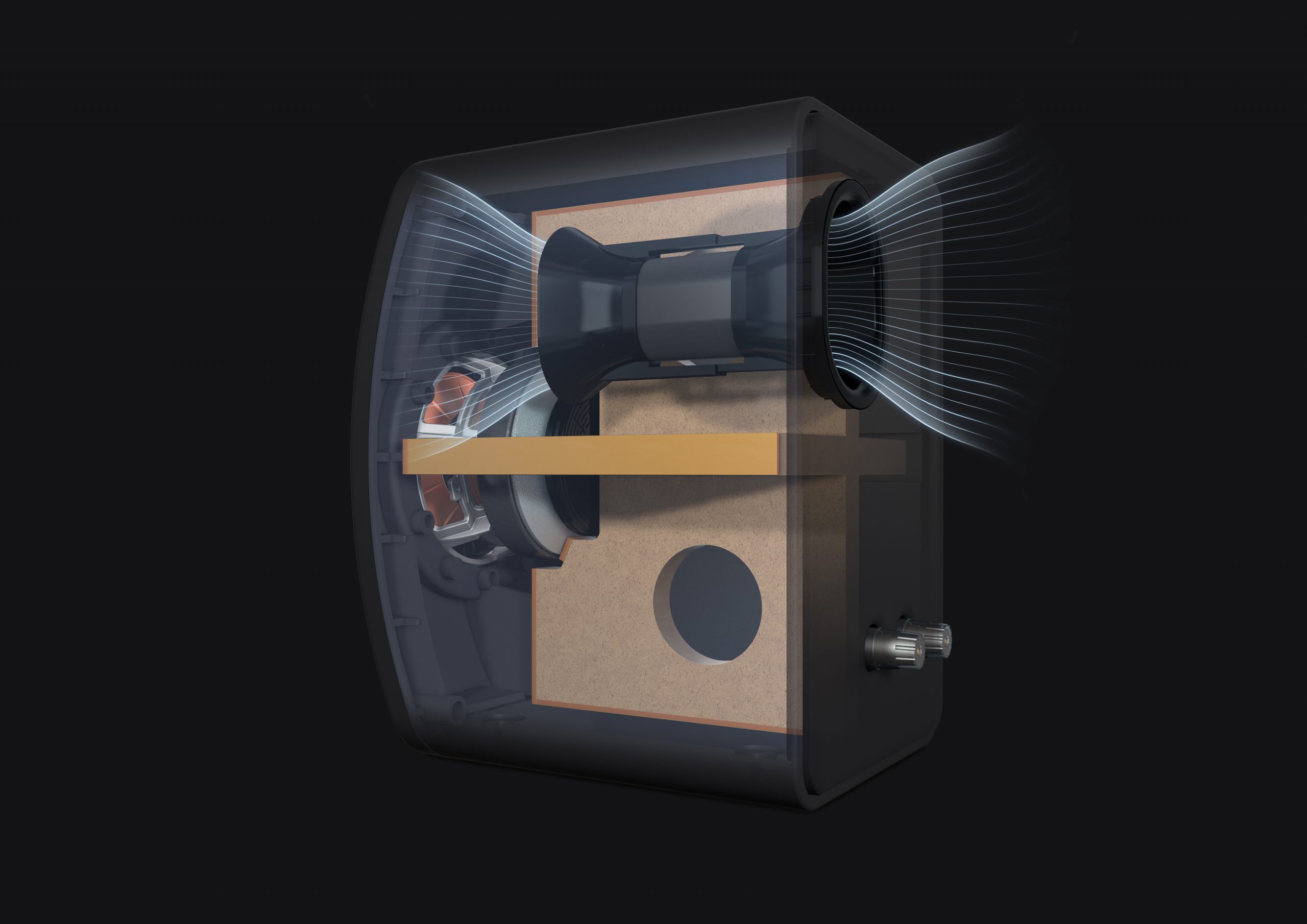 The idea of ​​MAT is to achieve a 40 percent more linear frequency response over a larger frequency range, and eliminate distortion from the back of the element.
A round plate with an intricate labyrinth pattern is mounted on the back of the element, and the pits in the pattern absorb various frequencies, so KEF claims that they can remove 99 percent of unwanted sound from the back of the element.
They call it an acoustic, black hole, in which 99 percent of unwanted frequencies (620 Hz – 40 kHz) disappear.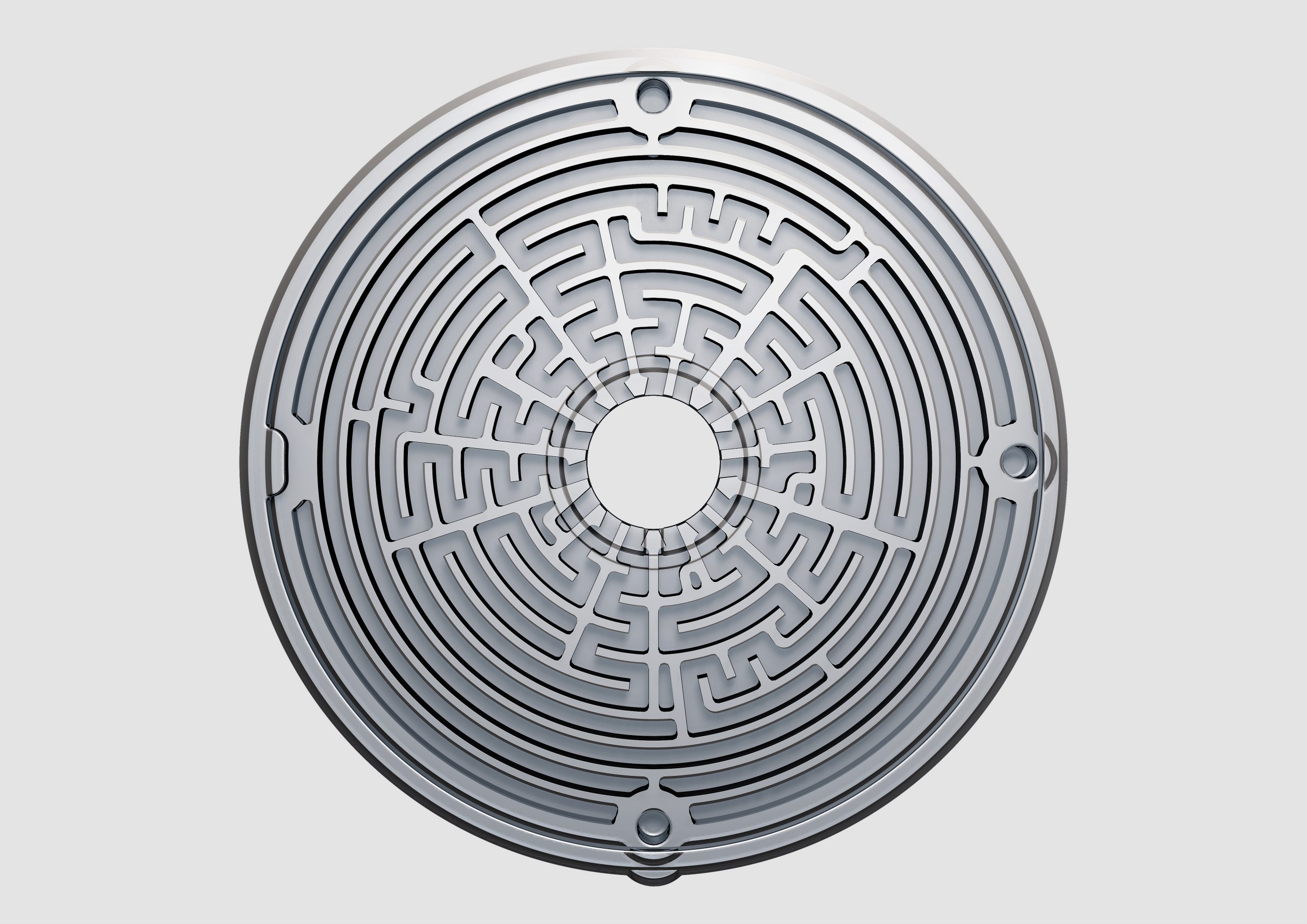 Position and amplifier
MAT should thus provide cleaner, more natural and as distortion-free sound as possible, with far better bass reproduction than usual for such small cabinets as this.
But the size can be deceiving. They are admittedly very furniture-friendly, and easy to play that they fit anywhere, and can be used with most amplifiers. Only 30 cm in height and 28 cm deep, they easily fit in the bookshelf, or next to the TV on the wall.
The KEF speakers are not available in wood veneer, but black, titanium gray, off-white and blue, with matching racks in the same color (KEF S2), if you plan to place them on the floor.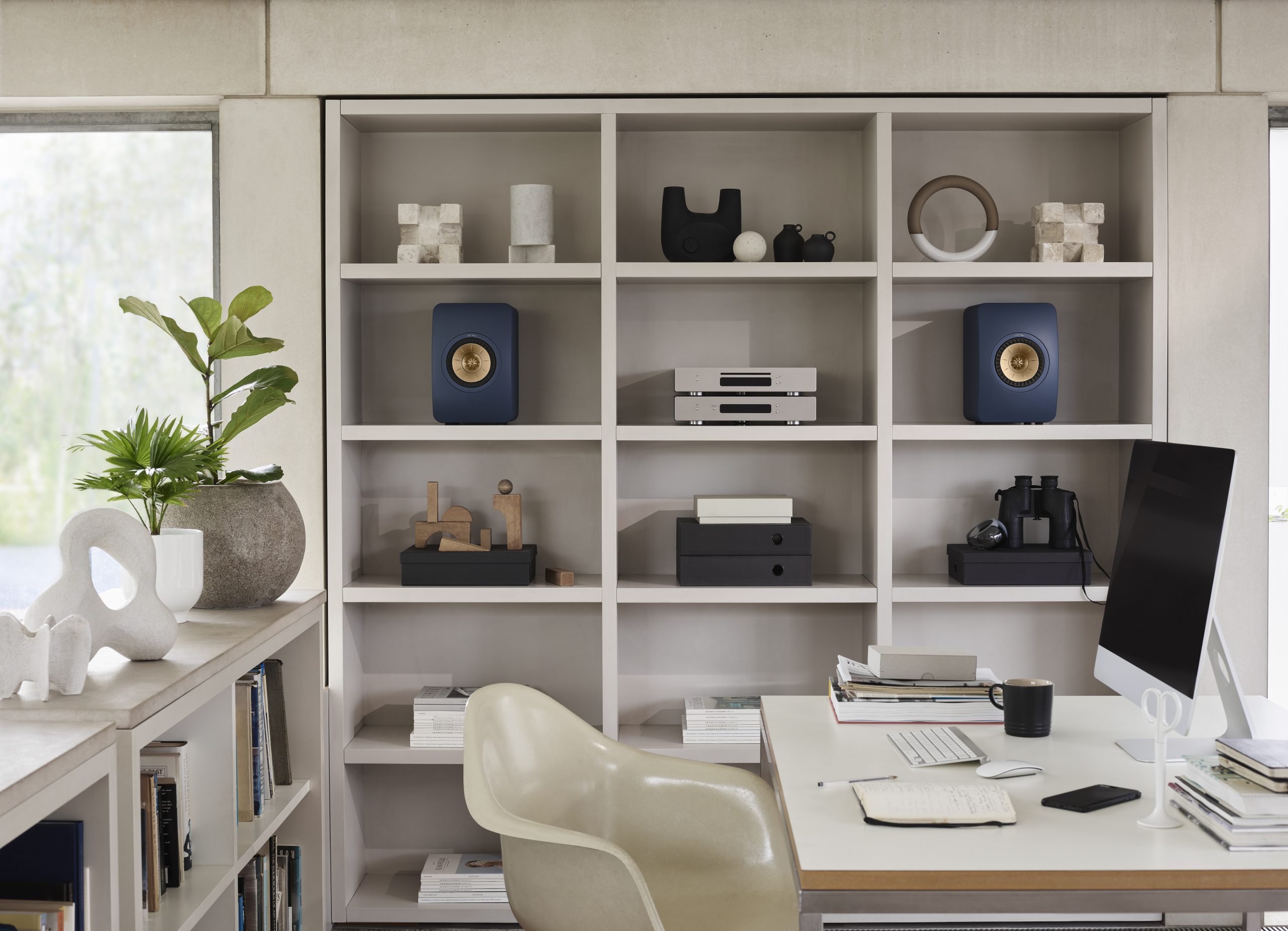 A good, integrated amplifier, or receiver, has no problems operating the speakers, which, however, thrive best on an amplifier that has some muscle. A Hegel H90 or H95, Marantz PM7000N, or a Rega Brio, will have no problems with the LS50 Meta.
If you start with a limited budget, a Rotel A11, the small Rega IO or an affordable NAD amplifier can be a good choice, and you have a very large room to fill. we can recommend considering a small subwoofer that can come to the rescue, if you think the bass is drowning in the large room.
Gunpowder strong dynamics and silky smooth resolution
But a subwoofer will be perceived as superfluous for most people, I think, who will hear that the small speakers play a weight class up in the bass. Especially if they are on a shelf next to the wall. This is because the bass is strengthened a bit.
The small KEF speakers are so well balanced that you can throw most of their music at them. Mozart's The Magic Flute, for example. His last opera (1791) or singing performance, and one of the few with German libretto, and through LS50 Meta, the sound of the little magic flute stands in stark contrast to the orchestra's enormous scale. The speakers manage to fold the orchestral sound with great conviction, and the vocal sound is simply magnificent.
The speakers are so transparent and detailed that you hear small squeaks from the parquet, and they mark tempo changes and dynamic changes in the music in an exemplary way.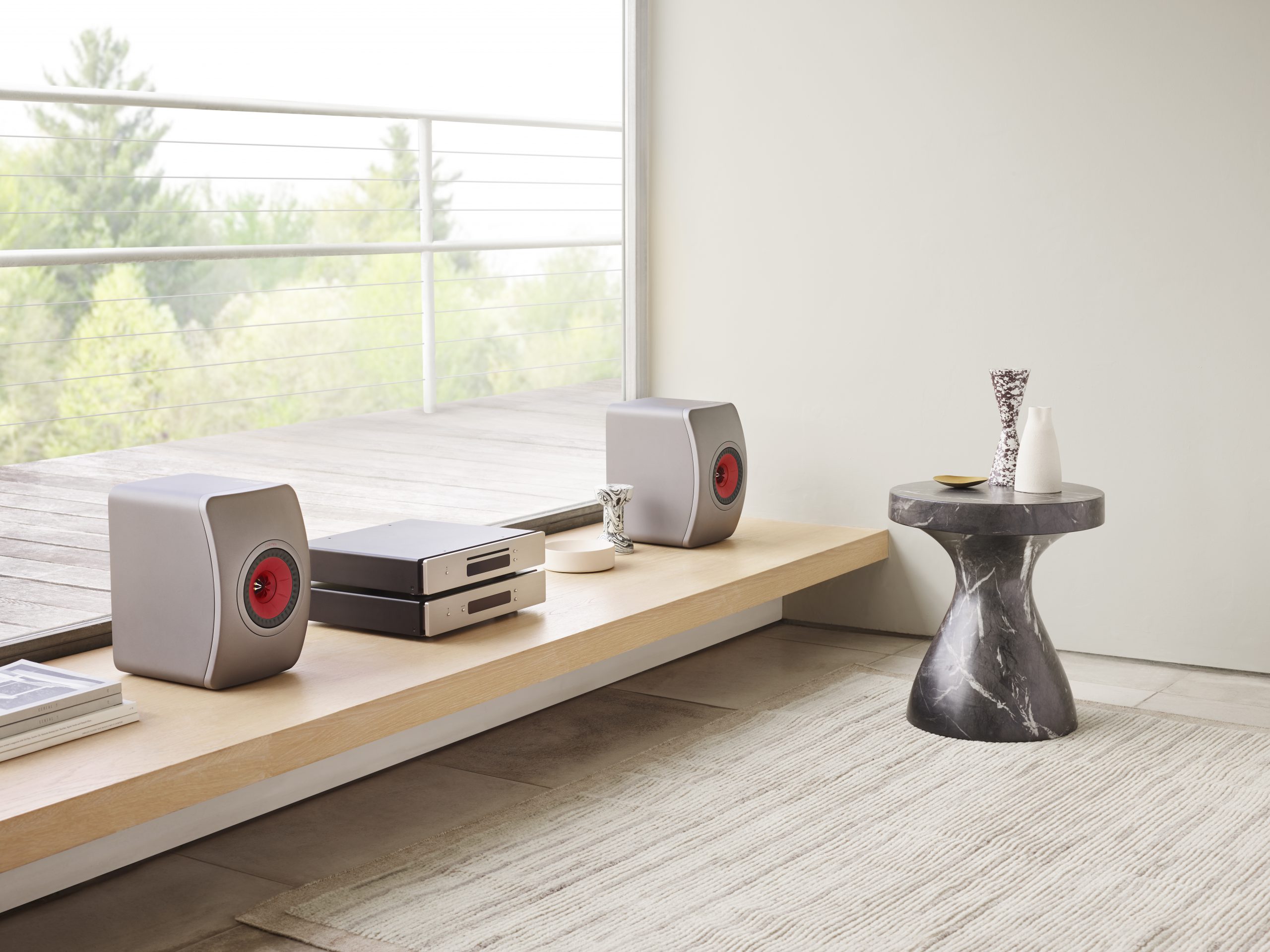 On the quieter Thomas Dybdahl's One Day You'll Dance for Me, New York City, they create an intimate atmosphere in the room and do not in any way stand in the way of the music. The sound is warmer than cold, and double basses and drums are reproduced with full weight, but perhaps not quite as tight as a pair of Dynaudio Evoke 20 can handle.
The sound from Dybdahl's acoustic guitar is deep and at the same time well focused. The stereo perspective is very well defined and you do not feel that it lacks much compared to larger speakers. They do not go very deep in the bass, admittedly, but it is quality in the bass that gives, among other things, the piano sound a proper foundation in the bottom, and Keith Jarretts
The Cologne concert sounds just as close and at the same time as cool as it should be at a good facility.
One of the problems with previous versions of the Uni-Q element, has been a narrow perspective, and occasionally a stroke of distortion on sibilants such as s-sounds and an audible coloring of whisks on cymbals, but I only managed to provoke the problem if I played really loud. This shows that KEF has got this under control with the new element in LS50 Meta.
Live recordings with larger jazz ensembles, such as the band at Dexter Gordon's Round Midnight, have a believable three-dimensional effect, especially when the speakers are on racks, slightly off the wall, which in turn will make many scratch their heads and wonder how it is. possible with such a small speaker.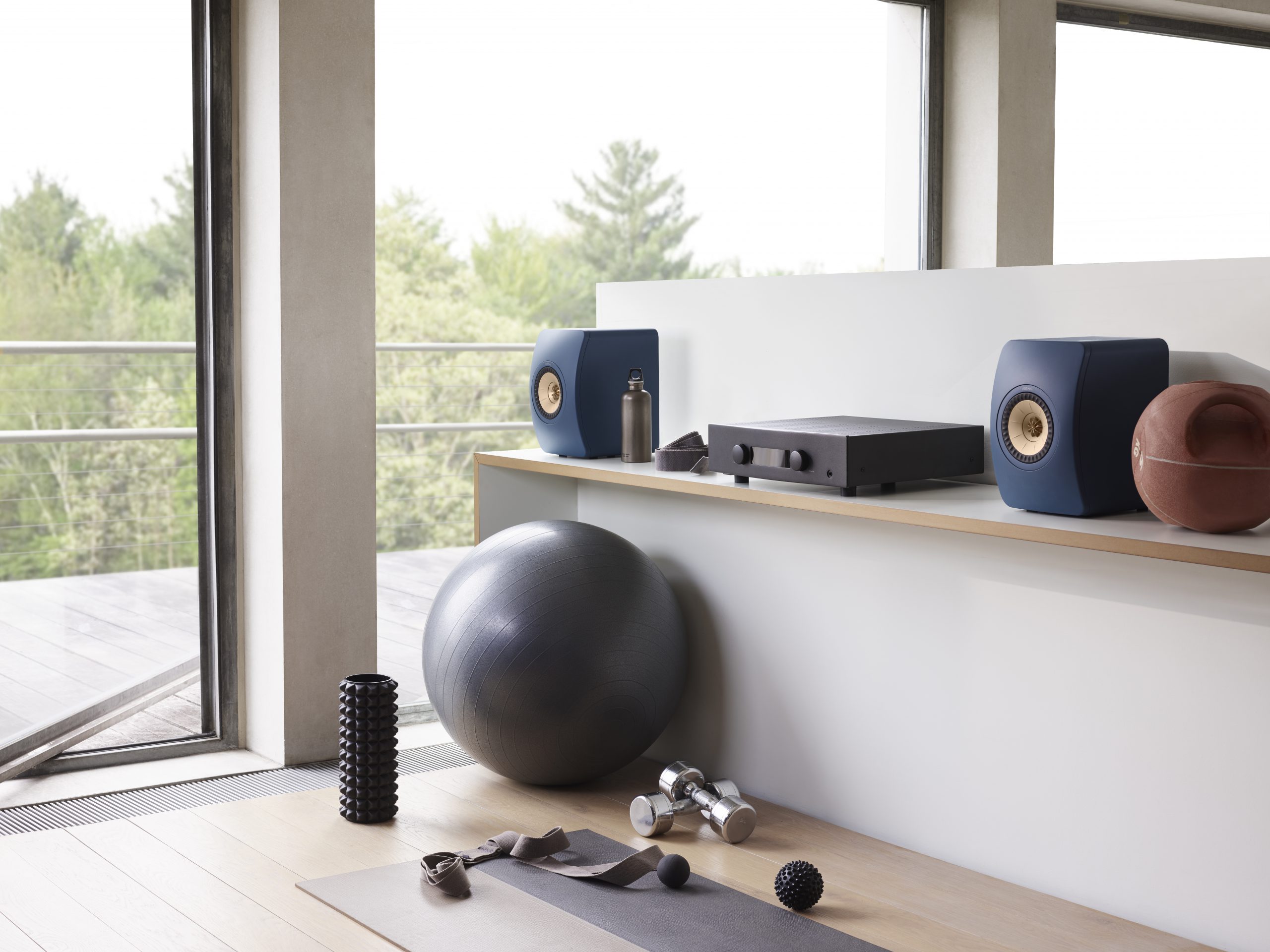 KEF LS50 Meta: Competitors
It may sound like the LS50 Meta are so good that they are without competition in their class. That's not entirely correct, because there are other great compact speakers out there, in the same class.
Audiovector QR1 is one of them. A fairly compact two-way with a slightly more open sound image in the treble, but with a little less sound heat down in frequency. An obvious alternative to LS50 Meta. The same is true of KEF R3, which is available in a beautiful wood veneer, but they are a lot bigger. The bonus is more weight bass, but they do not go on the bookshelf.
Conclusion
KEF's new LS50 Meta stands on the shoulders of many classic KEF speakers, but there it shines well as perhaps the very best bookshelf speaker in its class. Elaborate quality combined with unique technology that has an audible advantage, also makes this an interesting product. But the KEF LS50 Meta is not just for nerds, it is for music lovers of all kinds, who dream of a small, sleek speaker that does not take up much space, but still make a lot out of you. Here it is.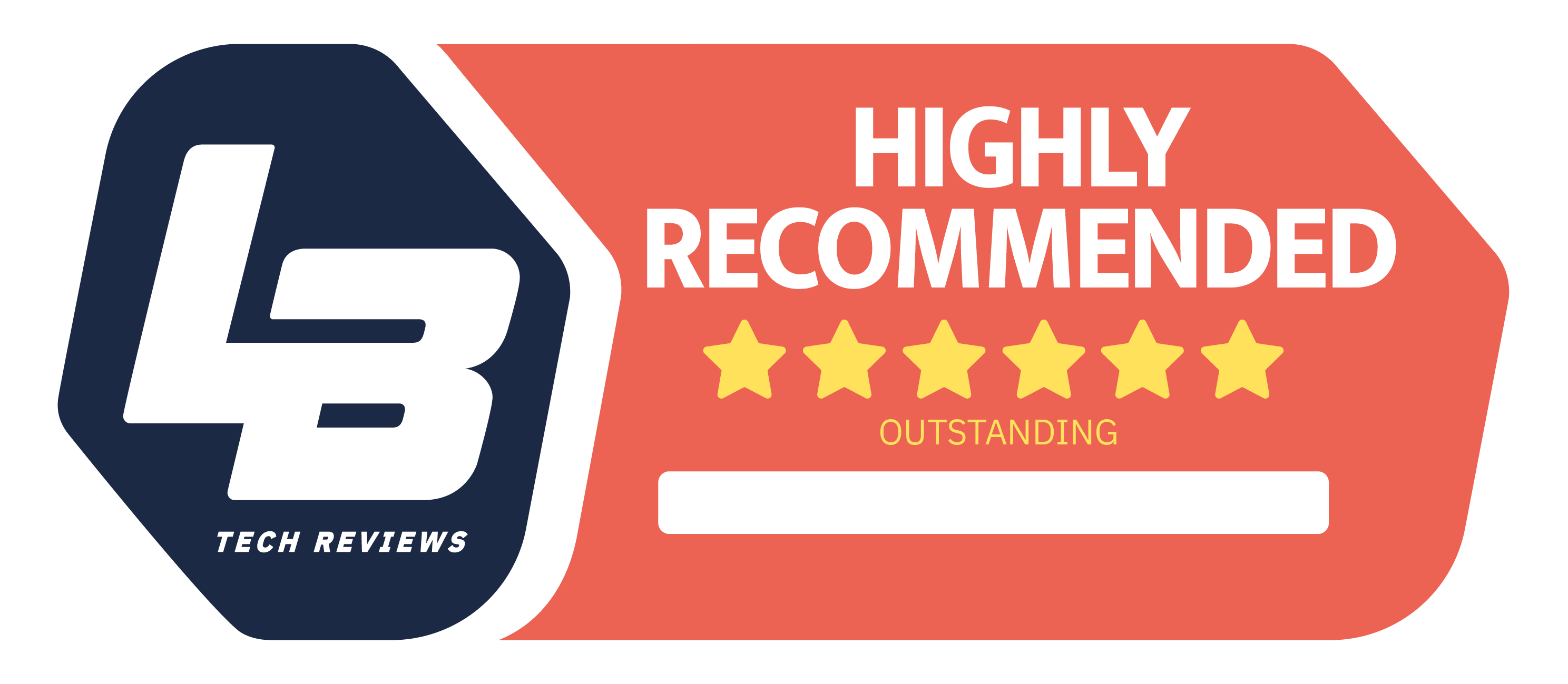 Basic
We think
Large open, transparent sound image with details and playful dynamics. Compact and easy to place, great speaker for the money.
Limited deep bass. Otherwise nothing.