You notice it pretty quickly. At first, there's something indefinable that makes the speakers seem a bit special. It may be the design that first seduces, until your chin drops and you sit transfixed, like a numpty with an open mouth, just listening.
After a while, you're hooked. You can't get enough, and start pulling out disc after disc to hear your entire collection once again.
Classic speakers such as Quad ESL-57, Rogers LS3/5A, and Klipschorn, all have very different characteristics but have given many listeners the feeling of listening to something very special. They have some qualities that make them outstandingly good, and the fact that they are still popular is a testament to the classic status they have.
The same thing may certainly happen with KEF Blade Two.
Design
The design of the speakers doesn't resemble anything else, except for the first version of Blade, of course. Blade Two is smaller and easier to place, but no less potent.
They have KEF's unique (sic) Uni-Q coaxial element located in the middle of the narrow front, and four 16.5 cm large bass drivers – two on each side – mounted to generate extreme amounts of bass energy. And you can feel it.
The design stems from the original Concept Blade speaker from 2009. Blade Two is an updated, smaller, and more affordable version. It's easier to place, because it's not as tall and not quite as wide, but the principle is the same.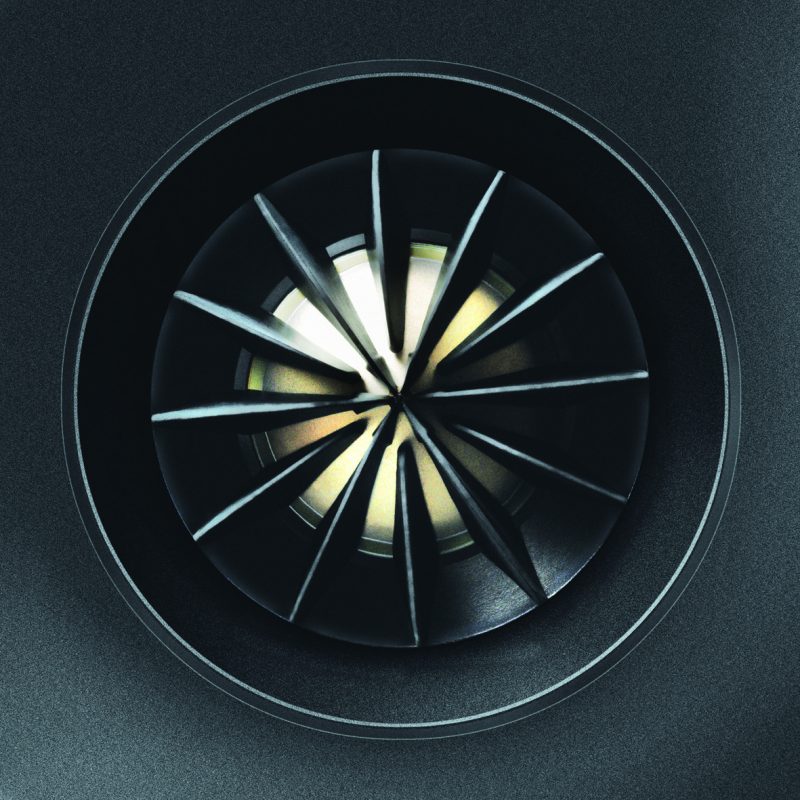 Drivers
The four bass drivers are mounted back to back to cancel the low-frequency resonances that might be dispersed into the cabinet and colour the sound. A useful effect of back-to-back mounting is better control of the bass dynamics, and improved precision at low frequencies.
The drivers are clad with aluminium membranes and divided in pairs into separate bass reflex chambers. As shown in one of the illustrations. It can also be seen there is sparing use of dampening materials internally. If standing waves arise inside, it occurs over the common 320 Hz frequency of the bass drivers, eliminating the need for excessive dampening that could otherwise dampen the transient response in the bass.
The small Uni-Q coaxial driver is mounted on a curved front and with treble in the centre and in line – horizontally and vertically – a perfect pinhead coaxial dispersal of frequencies from 2400 Hz, and in practice it's an especially successful construction.
The four woofers are mounted so that the acoustic centre between the pairs is located in the middle of the horizontal axis of the Uni-Q driver.
Setup
The cable terminals are irreproachable in their ease of use: For those who want to use a double set with cables, or bi-amping with one amplifier for the upper and one for the lower frequency range, KEF has mounted switches that dispense with the frightful metal rails that others use.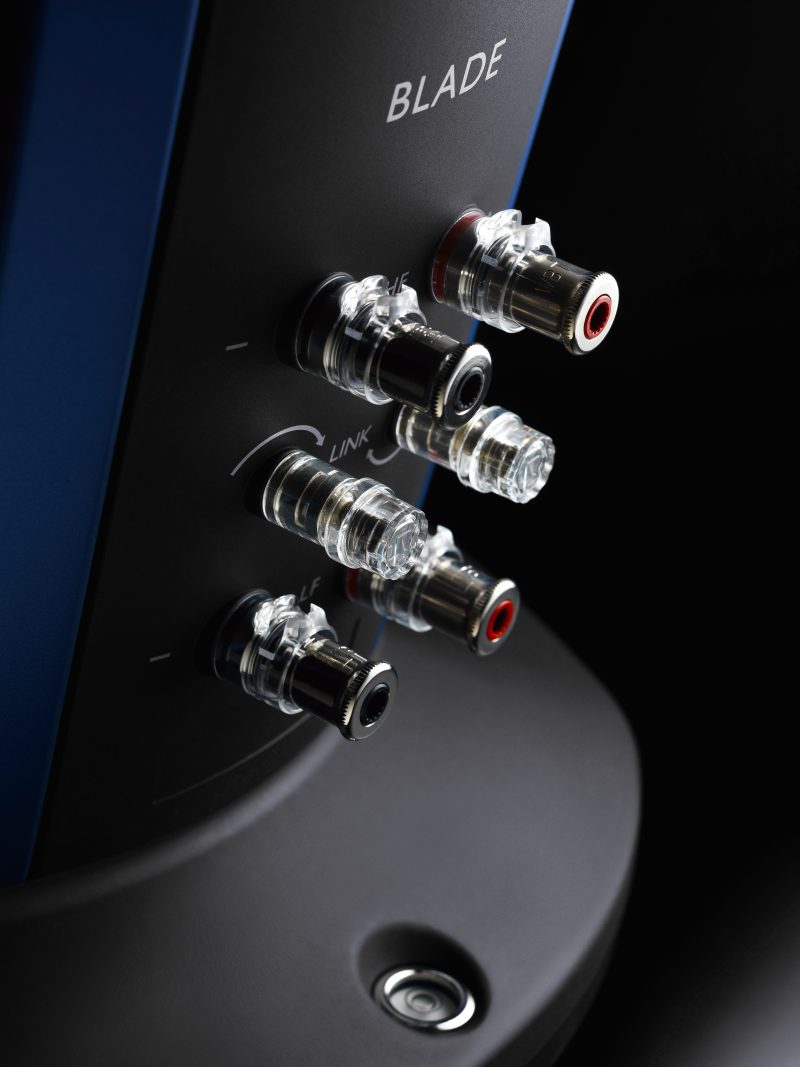 The speakers come with threads for the supplied floor spikes and the base has an inbuilt bubble level. The speakers can be set up on the floor without them, but the bass is tightened up and becomes more rhythmically precise with the spikes attached.
The narrow front and uniform dispersal from the Uni-Q coaxial driver mean the speakers do not have to be angled inward. Not much in any case. It's more important to take care with distance to side walls. A meter may be enough, and the same distance to the back wall is a good starting point.
Although they play enthusiastically on a 60w Hegel amplifier, it's only with Audio Research, Gryphon, McIntosh and the like that things really start to heat up.
Audio
These slender speakers offer an enormous stereo perspective and a depth that is rare, even in high-end speakers. At the same time they delve so deeply in the bass – with control and dynamic contrast, that it feels like your kidneys may be jolted from your body when playing at volume.
It's hard to hear any distortion when you play loudly. The sound is silky smooth and crystal clear, with a vocal presentation that any electrostatic speaker could hardly improve on. There is so much pure energy in the dynamics of the speakers that you feel like playing music louder than you probably should. Or it may be you're just hooked…
Take opera, for example. Not the most widely played music in the world, but so demanding to reproduce that it is excellent test material.
Luciano Pavarotti and Mirella Freni in Puccini's La Boheme, conducted by Herbert von Karajan, sounds fantastic. Even though the recording is almost 50 years old, Blade Two renders the atmosphere in the recording studio with terrific realism.
You can hear it immediately when Rodolfo moves across the stage floor; just close your eyes to follow the movements with your ears. The contrast between vocals at the back and front of the room is unmistakable, and the speakers release the orchestra's dynamics so that you shiver at the end of the overture.
I haven't experienced a more realistic sense of hearing music in 3D even from a surround system.
But these speakers can do a lot more than that. For example, they play persuasively in the deep bass. Other speakers may go deeper and some play louder but, taking their size into account, Blade Two is a true full-frequency speaker. They go effortlessly down to the mid-30s with both dynamism and control. It's possible to hear right down to 29-30 Hz, and this holds largely true for most music.
But that's not where the magic happens. Further up, in the mid-bass range, where it's so tight you can almost hear what kind of strings Charlie Haden has strung the contrabass with, there's almost no end to how open it all sounds. The midrange and further up are some of the most airy and precise I've ever been absorbed in. This side of Sonus faber's Lilium, perhaps.
Strings and instruments that demand a structured overtone spectrum to sound realistic receive it here. It's possible that the best electrostatics are even more neutral in the transition midrange/treble, but in that case it's only differences of nuance.
Vocals are rendered with a natural focus and the timbre is devoid of accentuation but rich in nuance. Instruments can be heard right back at the rear of the orchestra, whether soft or hard mallets are played on vibraphones, and small differences in the pitch of stringed instruments are rendered without straining.
Incomparable!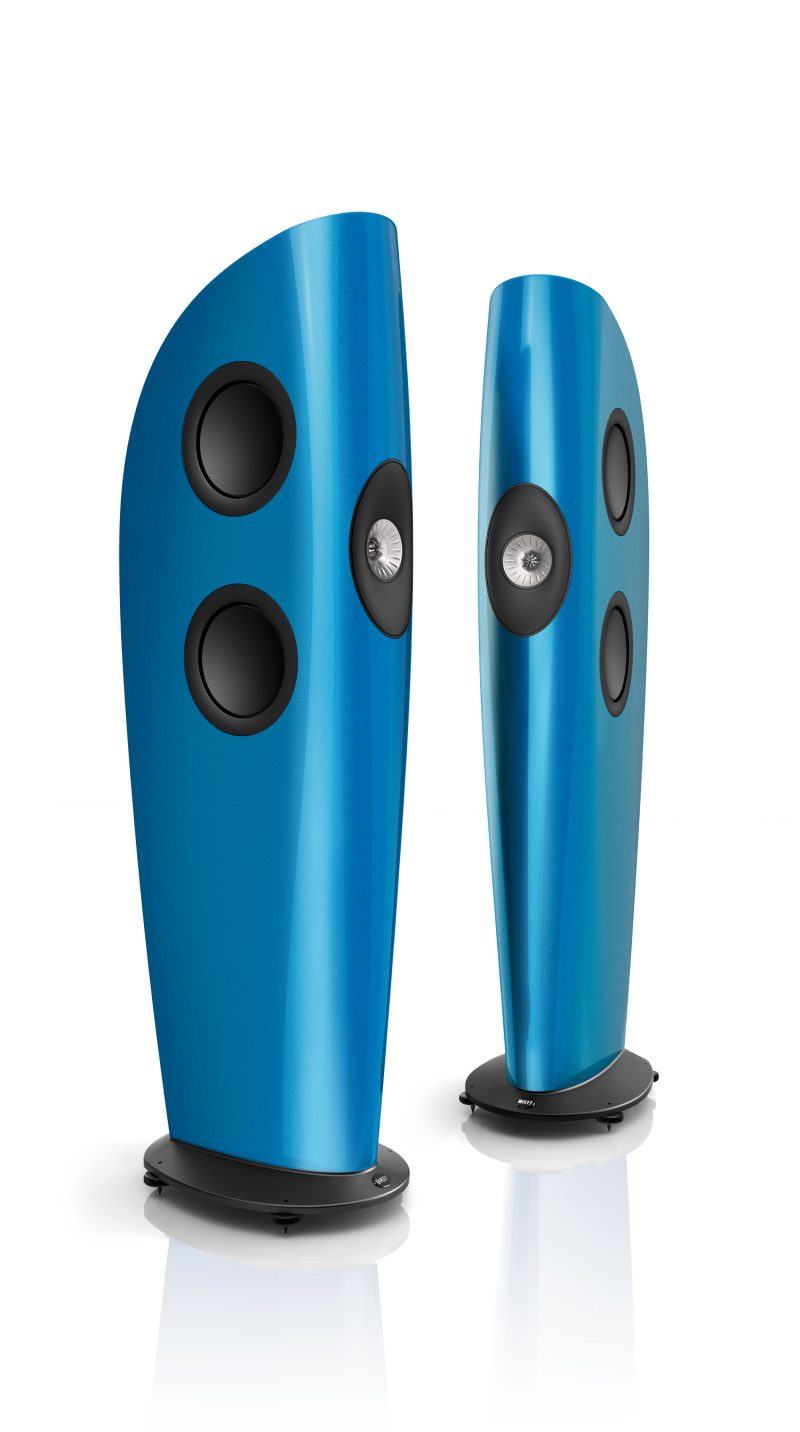 Conclusion
KEF Blade Two isn't a new speaker. And it doesn't have to be. Because they go directly into the ranks of the classics and they're the sort of speakers you really want to keep once you've heard them. They're not cheap, but if you hold onto them for a few decades, you won't waste money on other speakers. That's how good they are, in fact. It would be hard to make more successful speakers than Blade Two. Classic. Definitely.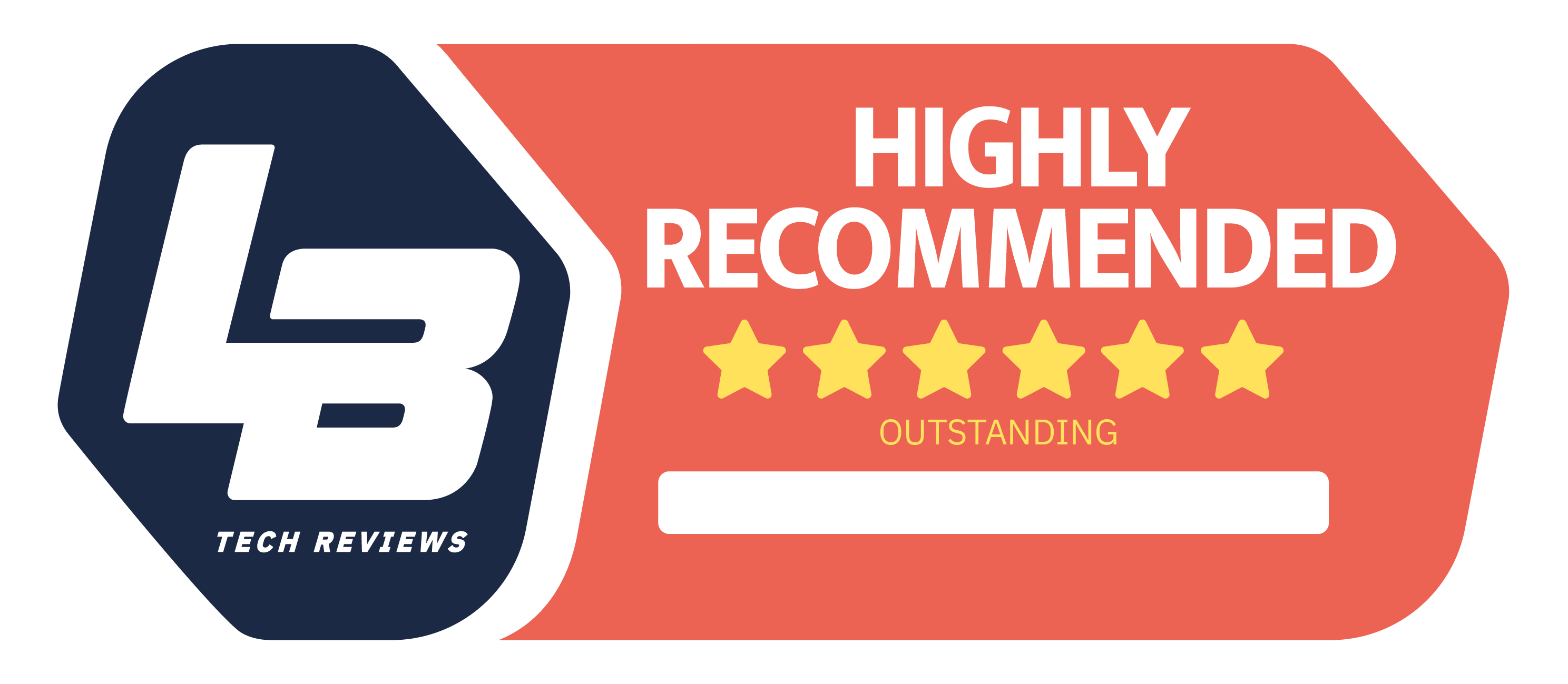 High End
We think
Sublime musical qualities that evoke goose bumps time and time again. Fantastically open 3D sound with outstanding richness of detail
Performs best with powerful amplifiers.