JBL is known for hitting harder, with more bass, than its competitors. Also in the soundbar department. Of course, you could not do it any differently with the top model 5.1 Surround, which clings to the TV room. Not least thanks to a large subwoofer with a 10-inch bass element, which is powered by a 300 watt amplifier. This communicates wirelessly with the soundbar, so you are free to place the subwoofer exactly where you want.
Though, for the best possible sound, it should not be too far away from the soundbar. Among other things, because it plays high enough in frequency that you can hear its location.
Many speaker elements
The soundbar itself houses five oval midrange elements, which together with three treble elements, sound processing and 5 x 50 watt amplification will ensure powerful and dynamic sound. And also a good simulation of real surround sound, without the use of separate rear speakers.
This is in contrast to the now outgoing Bar 5.1, which has separate, wireless rear speakers. The two must therefore not be confused with each other.
Connections
You connect the audio board to one of the TV's HDMI inputs with audio return (ARC), and there is also an HDMI input if you want to connect a separate player as well. For example, Blu-ray. You may not always want to have the TV on when you want to play a music Blu-ray, for example. There is also an optical digital input.
Chromecast and Airplay 2
Sound without a picture is still most convenient to do wirelessly, and in that department Bar 5.1 Surround is well equipped. Use Bluetooth, or connect it to your home network with wifi or Ethernet. Then you can use Spotify Connect, Airplay 2 or Chromecast, in practice you can then play any streaming service.
Speaking of Chromecast, playback of up to 96 kHz resolution is supported, I myself have tried with Roon from PC – and the program confirms that music is played over in this resolution.
Will include Bar 5.1 Surround in a multi-room setup, it can be connected in family with other speakers that support Chromecast or AirPlay 2, and the soundbar can be voice-activated passively via a Google Nest speaker or Apple HomePod.
Not very intuitive
Connection to the TV is plug-and-play with HDMI cable. The only sound settings you can make are bass adjustment in three steps (high, low, mid), and whether you want to turn on or off surround sound effect (it is basically on). You can also adjust the delay of the sound, if this is in front of the image and thus gives poor lip synchronization. Bass settings are simple, but the rest is not very intuitive.
Just listen: To set lip sync, hold down the TV button on the remote control for at least three seconds, then press + or – on the remote control to adjust the delay.
If you want to turn off surround sound (which JBL has called something as stupid as Smart Mode), you do this by holding down the quiet button on the remote control for at least three seconds. You do not get any sign when this is done, you have to count inside yourself. Then press + to turn off the effect. The + button is also used to turn the effect back on.
It's very stupid that this is so cumbersome, because the effect should be on when you watch a movie, while timing and rhythm are best on music with the effect of. This means that you have to turn it on and off at regular intervals, which should have been easier. There is also no app that simplifies the operation.
The sound of Bar 5.1 Surround
When everything is up and playing properly, it is a small entertainment powerhouse we are dealing with. JBL Bar 5.1 Surround has a tougher and louder sound than most of its competitors. The crash landing in the first episode of Lost in Space on Netflix is ​​a good example. The soundbar maintains the intensity, and the more powerful subwoofer does its part to pump loose in the bottom register. I also think the illusion of surround sound works well, especially if you sit in the middle in front of the soundbar.
The dialogues are a bit dark, and I find myself listening with a louder sound than with, for example, the Samsung Q76R. Which is clearer in the dialogues and has a more natural sound balance. JBL has more of the sound of a PA system (but is of course not as powerful as a large concert system).
The JBL board is very easy to use when listening to your favorite music, regardless of whether you choose to use Bluetooth, Chromecast or Airplay. In terms of sound, there are also good things to say, I especially like that the sound is louder than I am used to from soundbars. In terms of sound, it also sounds more natural than the LG SL10YG (though, it doesn't take much). Just be sure to disable surround sound… sorry… Smart Mode.
JBL Bar 5.1 Surround comes out best with electronic pop and hip hop, as it is in the bass that it sounds toughest. But there is also enough clarity in more delicate singing voices that Meshell Ndegeocello on the Pat Metheny song From This Place is far from a crisis. Just a little too secluded at the very top. I could well wish for a tone control here.
If you need a soundbar for music, it is more tempting to recommend Dali Kubik One or Sonos Beam, both with a subwoofer as well. Or mentioned the Samsung Q76R, which comes with the subwoofer.
Bar 5.1 Surround has the same advantages and disadvantages as its little brother Bar 3.1. Just a slightly larger soundscape. 3.1 has the same powerful subwoofer and also beats hard and well. For a few thousand bucks less. 3.1 thus appears to be a better buy than 5.1 Surround in my opinion.
JBL Bar 5.1 Surround: Conclusion
JBL Bar 5.1 Surround is among the most powerful soundbars in its class. Not least thanks to the powerful subwoofer with 10-inch bass element. But also the soundbar itself can be driven long before it gives way. It rumbles and crashes well in the TV corner, and the sound also has its qualities. Not least, the surround effect works quite well.
There is a bit missing in the overtones, which are too restrained. Especially on music we want more. Ease of use, we also have a number of objections, with some functions well hidden, while others such as tone control are missing.
Plus support for both Chromecast and Airplay 2!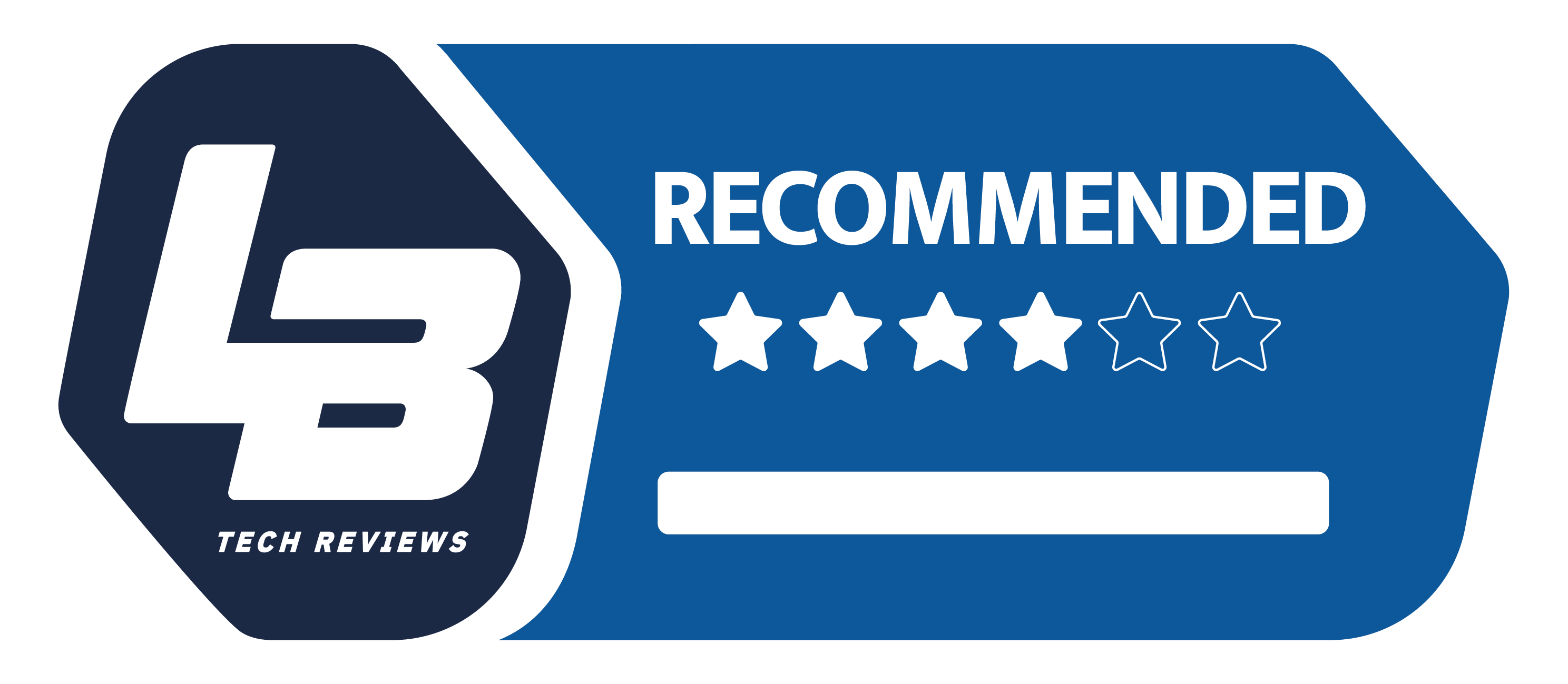 Premium
We think
Few soundbars have this power, especially in the bass. The impression of surround sound is fine, the usability is good, except for some functions on the remote control. Both Chromecast and Airplay 2 are supported.
There is a lack of air and resolution, and the remote control is not very intuitive.