Ever since I was a little boy in the 1980s, I have loved hi-fi and good, powerful sound. My father was a hi-fi enthusiast to the bone, and that kind of thing tends to run in the family.
But even though my dad used to spend a lot of money on hi-fi and record cleaning equipment, he had no particular sympathy for "reference speakers," as he called them. He loved hard-hitting music, preferring Deep Purple, The Rolling Stones, Jimi Hendrix and Bruce Springsteen as self-written favorites. And then a hi-fi system with "a hairy chest" was needed.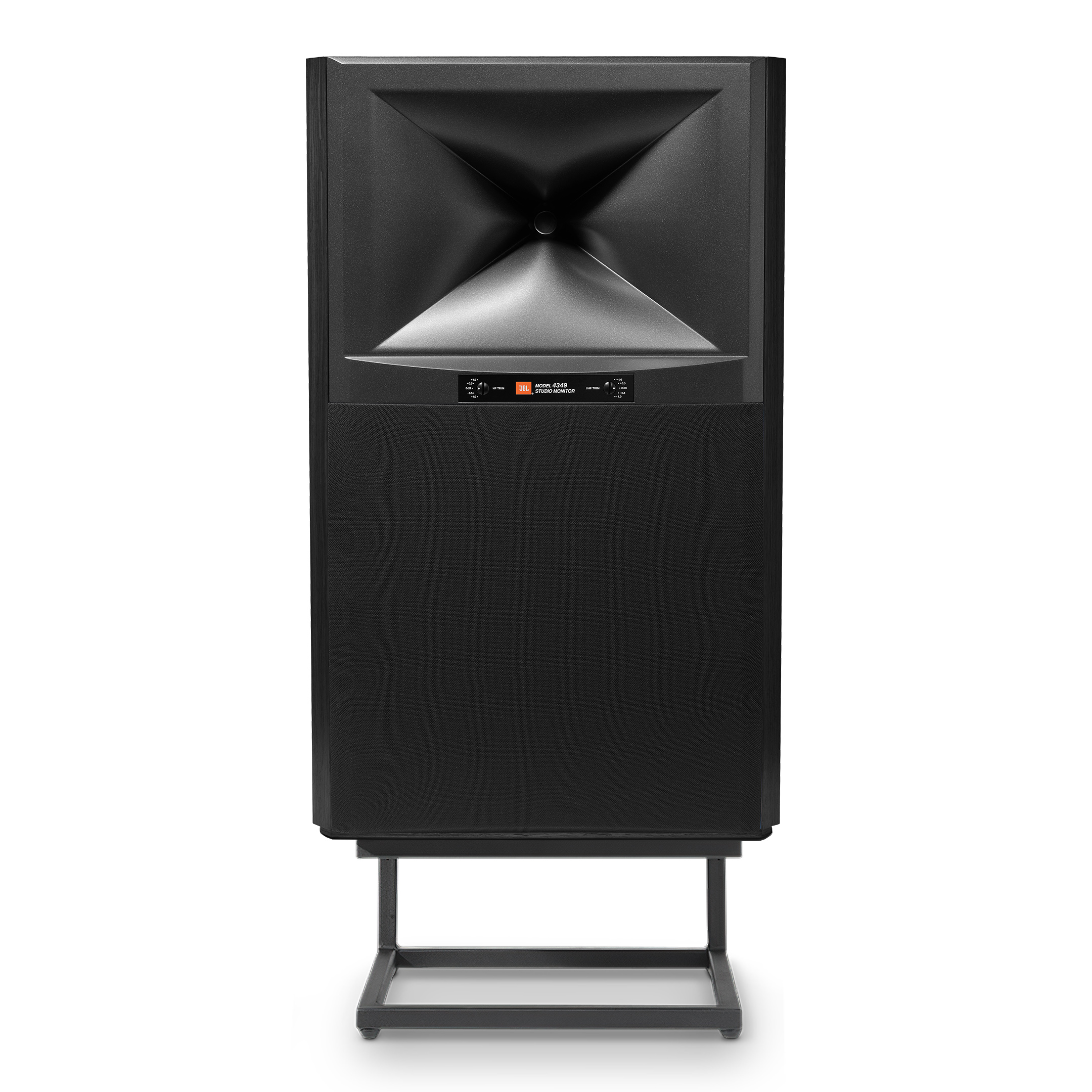 There were quite a few hi-fi fairs at that time where my father brought me and my big brother along, and almost as many times he drove home annoyed. Reference system? Boring!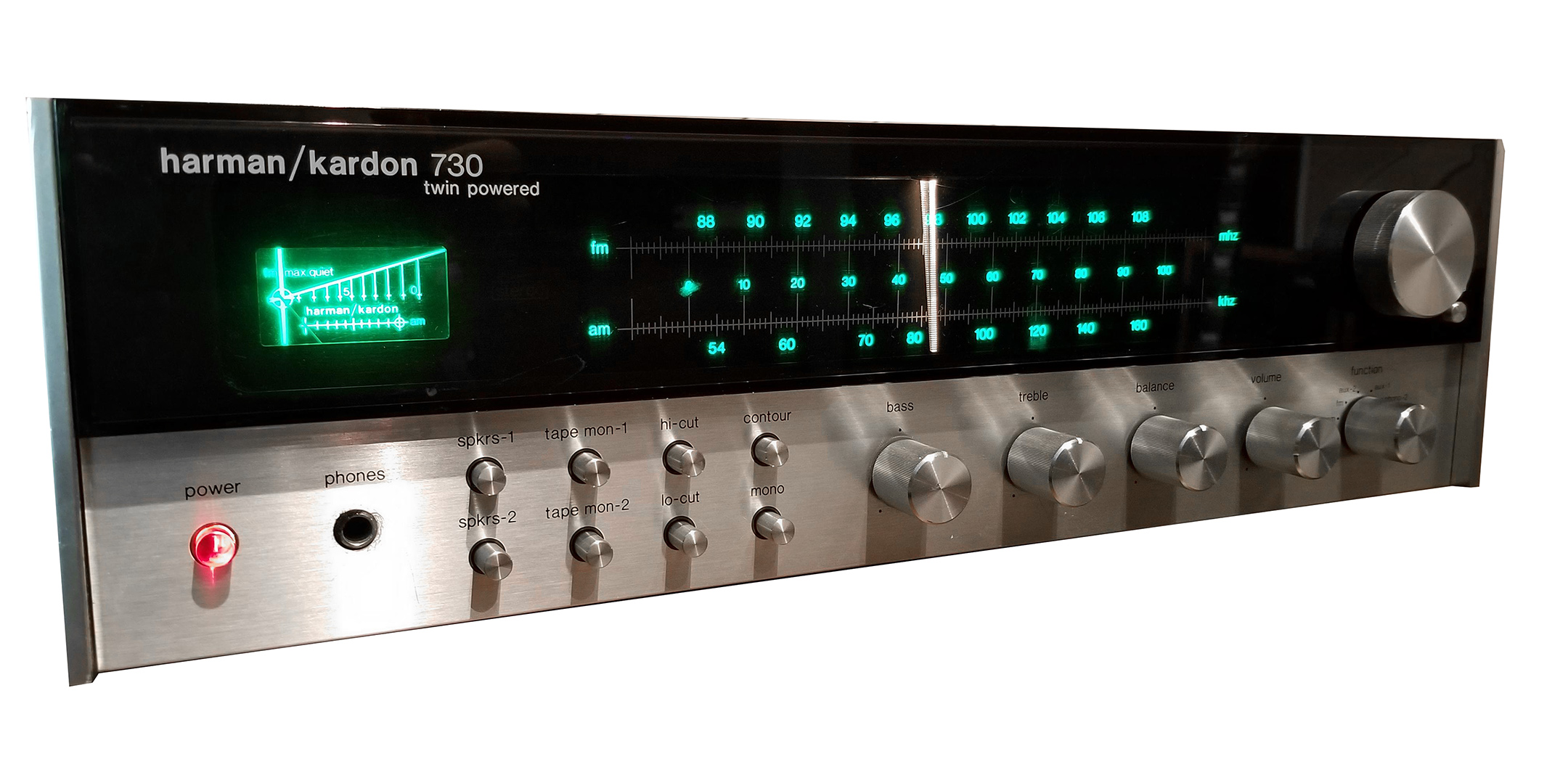 IT'S GOING TO ROCK
Back home, he happily pulled out Springsteen's Born in the USA or Dire Straits' Brothers in Arms , spun his Kenwood KD-500 direct-drive turntable, turned the volume wheel on the Harman / Kardon 730 receiver until 11 o'clock, which in turn pulled the guitar riffs out through a pair of arch-American JBL L112. Each with a hefty 12-inch in it. That's how it should sound!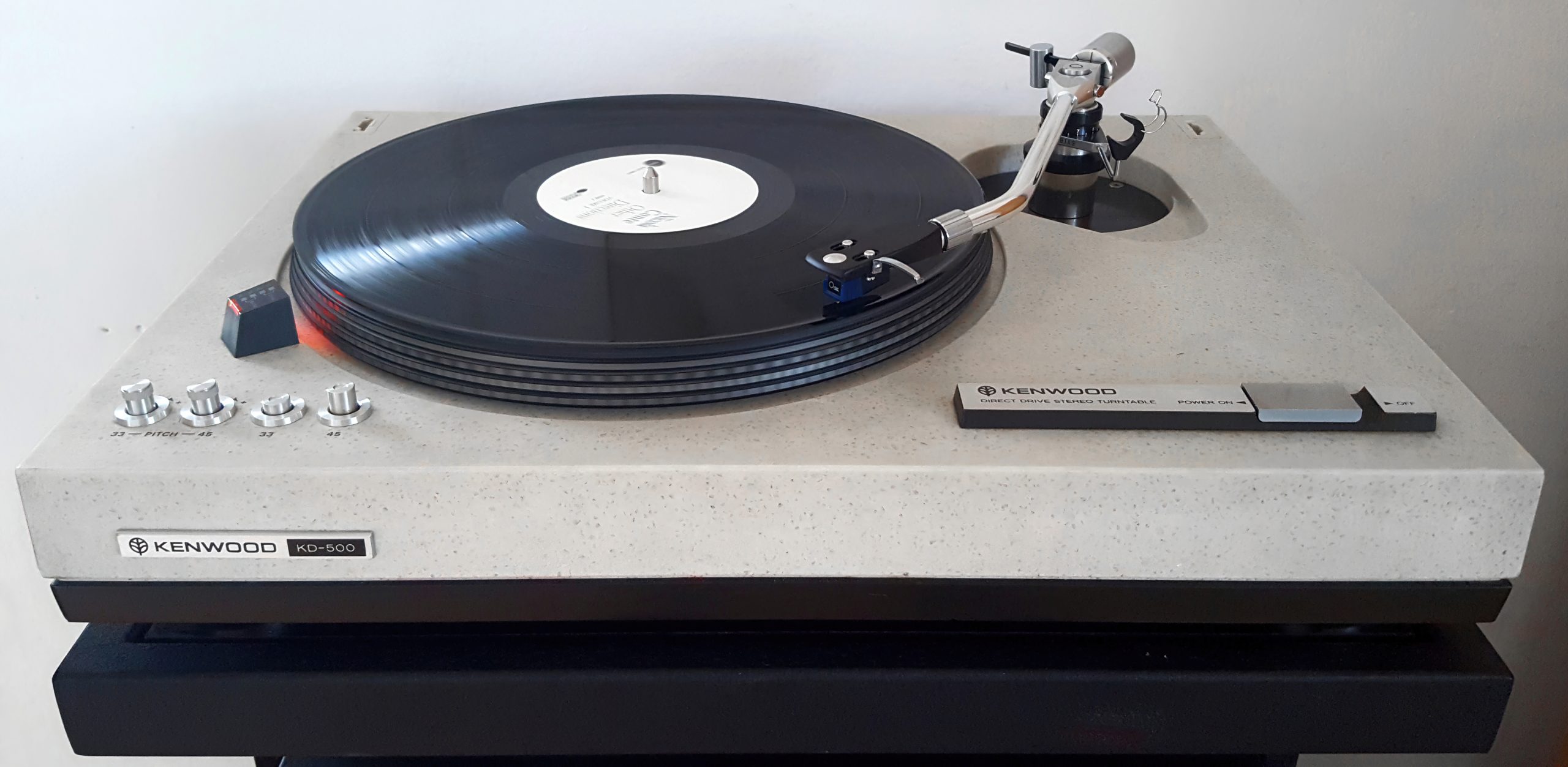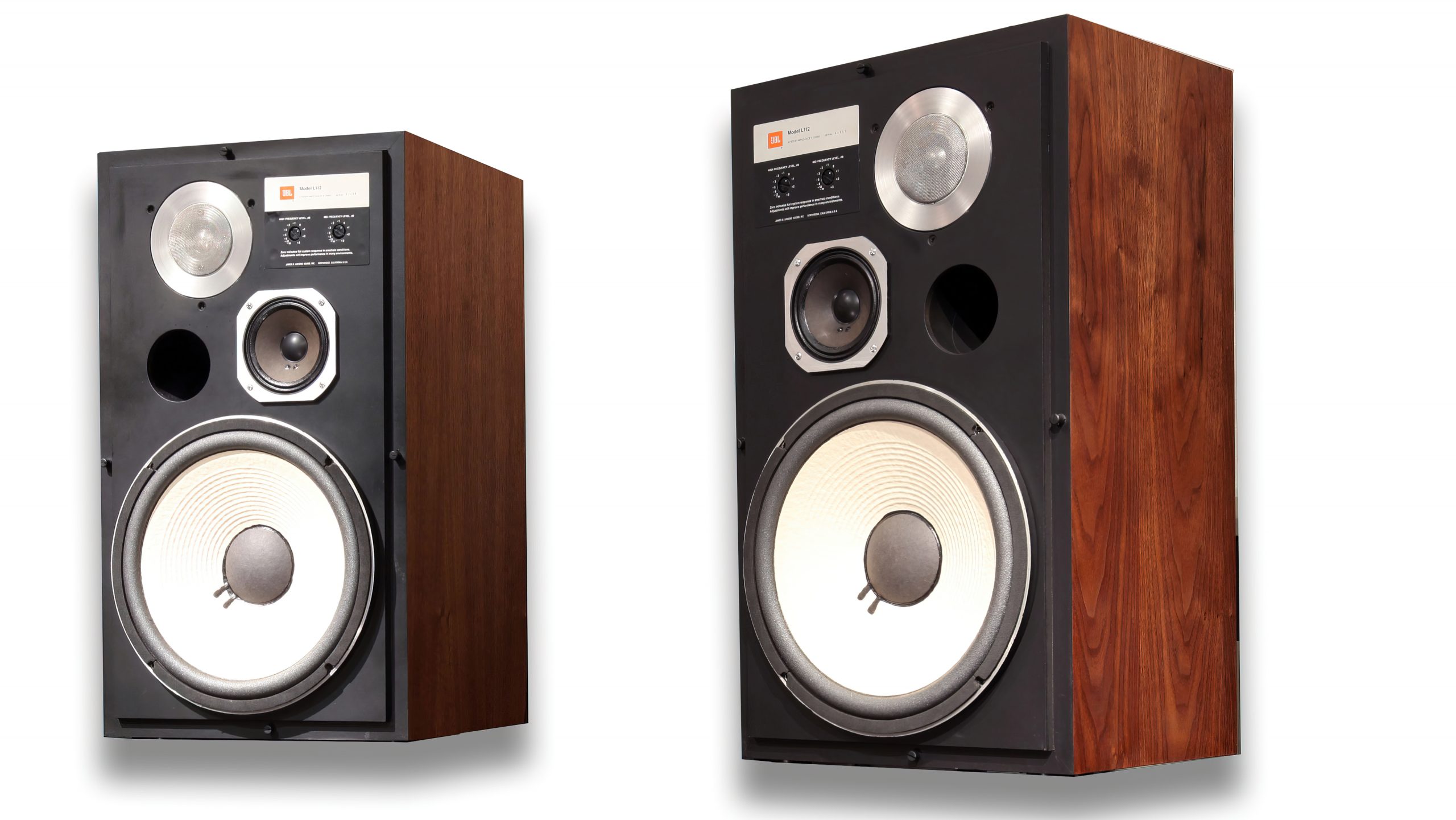 NARROW FACEPLATES ARE THE NORM
The vast majority of speakers – expensive as well as cheap – have modestly-sized woofers. This is because the front baffle must be narrow in order to minimise sound waves colliding across the baffle, before being radiated into the room – distorted and time-shifted. If you want to experience timing and stereo perspective, then the baffle must therefore be narrow. If you want to push a lot of air, you must therefore have several small bass elements instead of one large one. If you want a large cabinet volume, the cabinets must for the same reason be deep instead of wide. That is the message of a lot of speaker designers.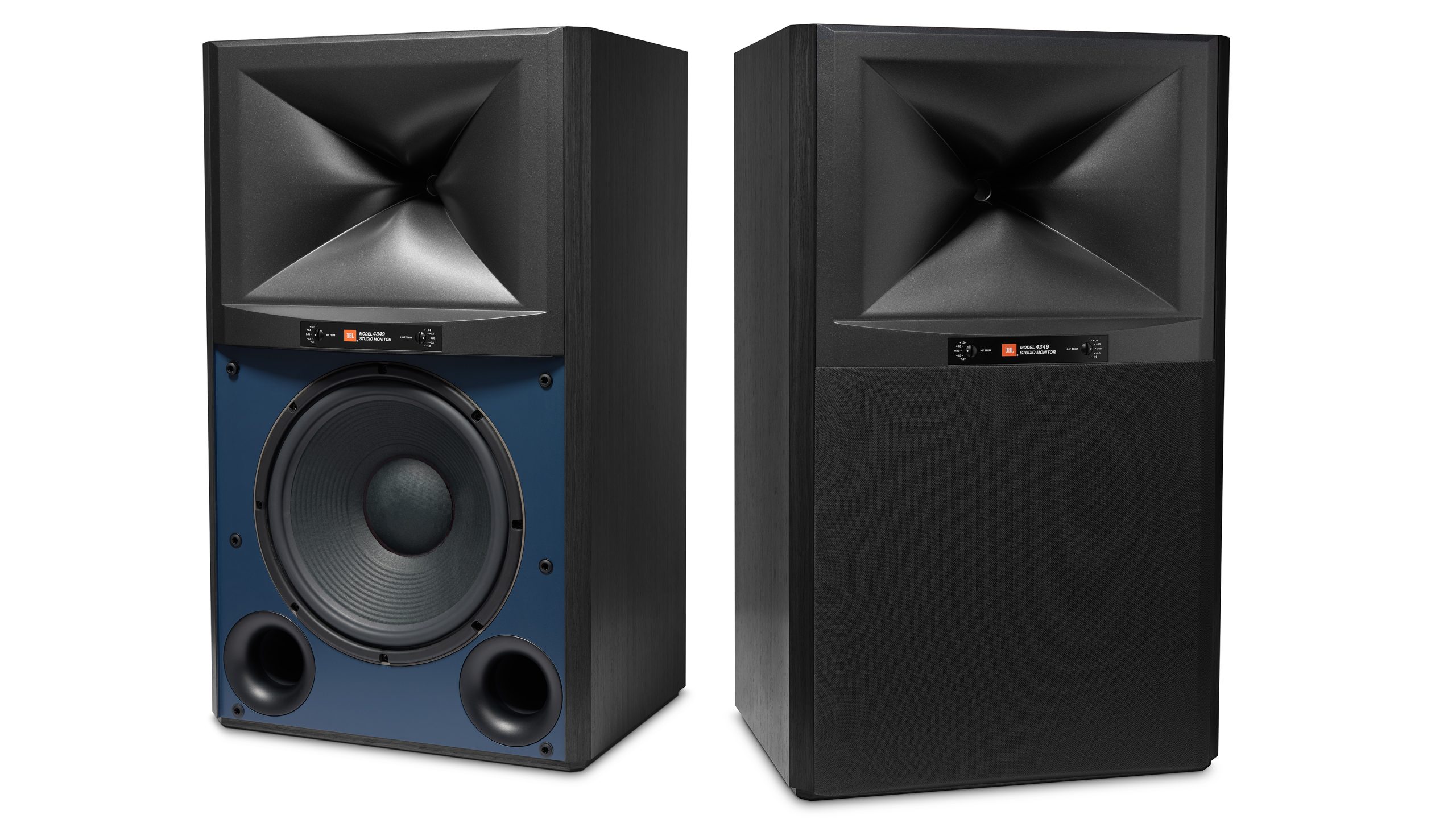 BIG IS AWESOME
There are many very good speakers based on this principle. But none of them sound like father's old JBL L112's. There was something special about the warmth and fullness you get from the big bass elements, and the ability to sound fatter and fatter, the louder you played.
And, no, it's not just nostalgic memories. Lately I have bought a couple of older JBL 4411 studio monitors, with the same equipment as L112 but with better crossovers and made to sound linear in landscape mode instead of standing position. But the sound is unmistakably good, old JBL sound. Full-bodied, large, glorious.
They are absolutely not without errors, the treble sounds a bit sharp and the sound is not particularly homogeneous. The crossover frequency between midrange and treble is set at as high as 4,000 Hz. This is just about exactly where the ear is at its most sensitive, and certainly not where you want to have a crossover that will inevitably mess with the phase. Still, the speakers sound rock hard – especially like near-field speakers that I use them for.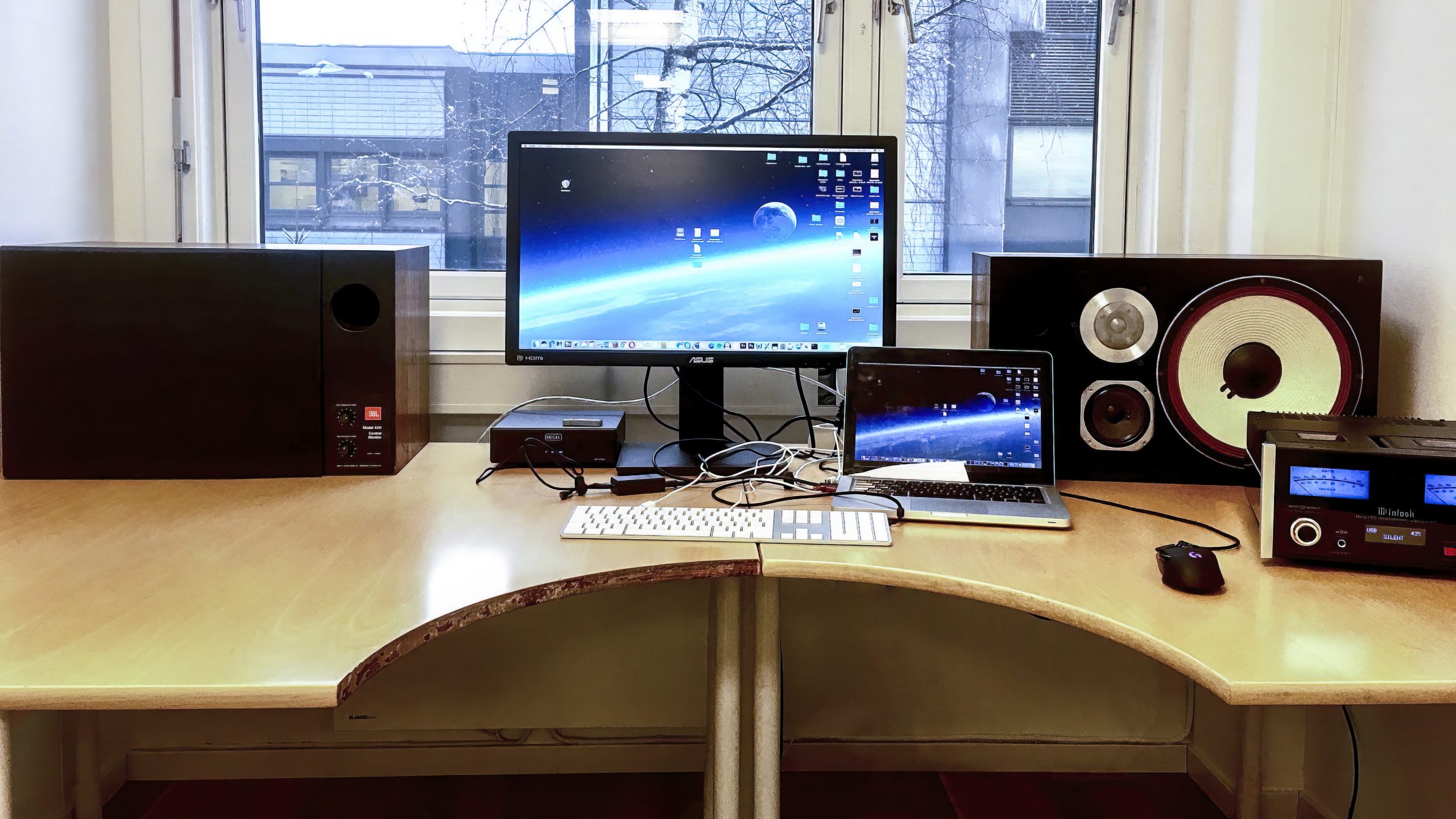 JBL 4349 – REFINED RAWNESS
Which brings me to today's highlight. For JBL has by no means stopped building large, boxy speakers with heavy elements. They still do that under the name Synthesis. This is department, totally separated from the China-made Bluetooth speakers and headphones. Here, only proper hi-fi is made.
Recently, their old studio monitors have been revived, and now enjoy new and updated knowledge on how to make the best possible speakers.
The JBL 4349 has a 12-inch woofer, similar to many classic JBL monitors. The cabinets are larger than both my old monitors and the classics L112, so that the 4349 will be able to push more air and thus play higher without going into compression. But unlike its older family member, this is a pure two-way construction. This means that there is no dedicated midrange unit. Instead, a treble horn sits and takes up as much space as the bass element!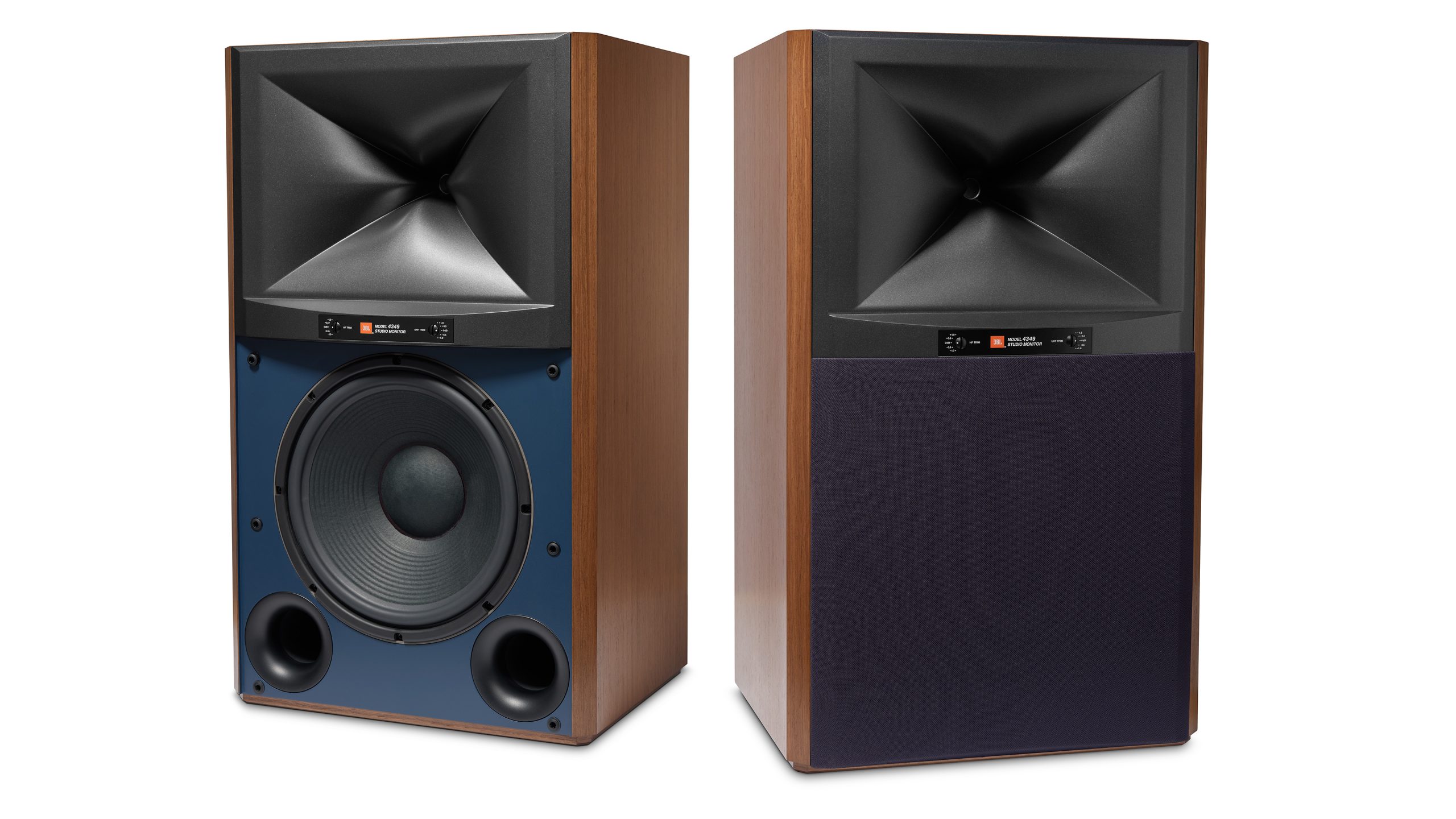 TREBLE HORN FULFILLS THREE THINGS AT ONCE
The tweeter horn, which actually contains two 1.5-inch compression elements on top of each other, has three functions: First, it handles much higher sound pressure than a standard dome tweeter. In addition, it is easier to control the dispersity of a treble horn, so that more of the energy reaches the sofa, without first being reflected from side walls, floors and ceilings. It provides better timing, and that the room has less influence on the final sound.
And finally, do you remember what I said about diffractions from a large faceplate? Well, here the horn goes almost to the edges of the cabinet, so there is really no front plate to speak of. And since it is mainly in the treble frequencies that one has problems with diffraction, the problem is thereby solved.
By the way, the treble horn on the JBL 4349 has a special shape, which acts as a waveguide for the high frequencies. This minimizes the distortion you normally associate with horns, so you avoid the sharp bell sound.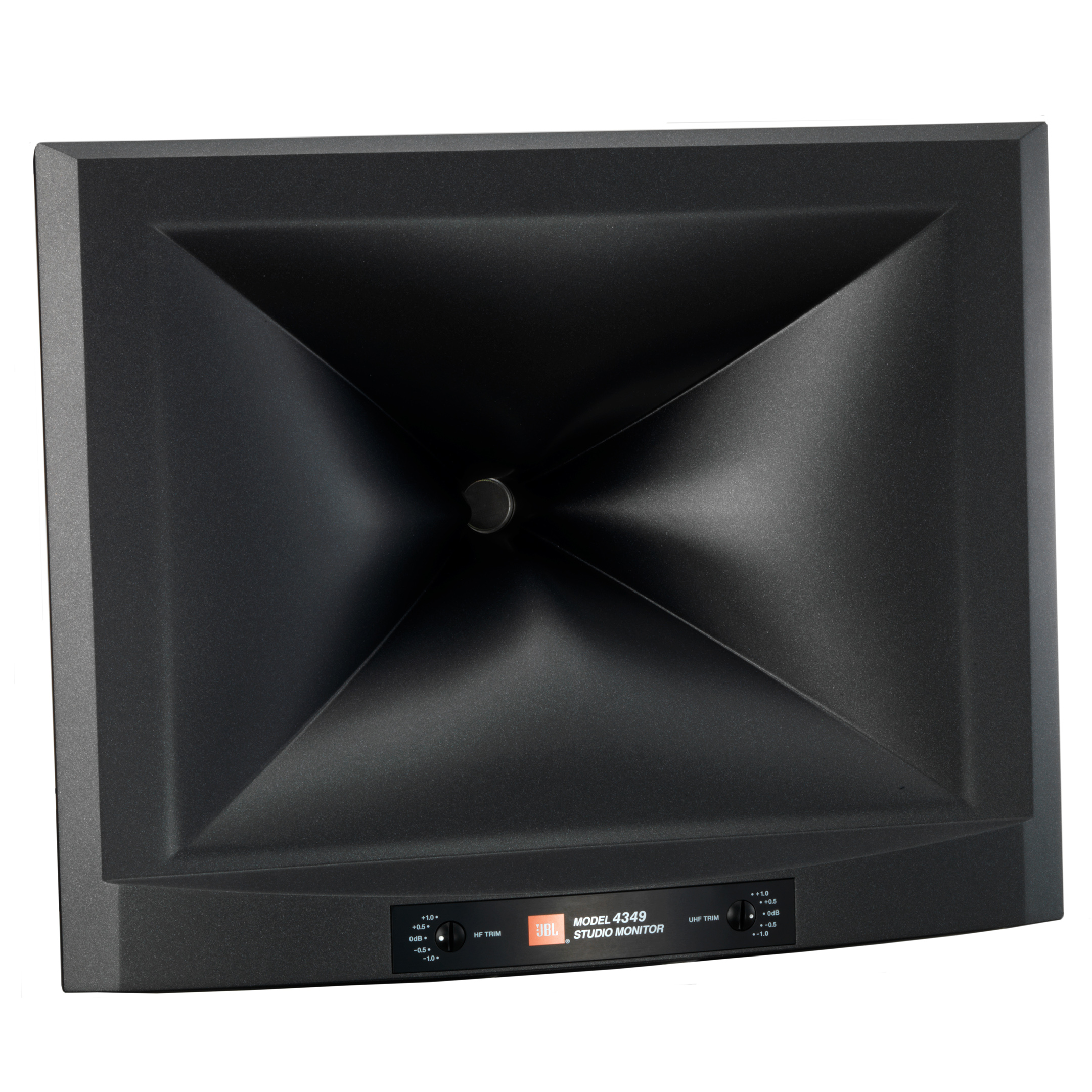 POWERFUL 12-INCH
The powerful 12-inch bass element has a rigid and light diaphragm of pure cellulose (paper) and also a three inch voice, to maintain the best possible control over the element even at high sound levels. And with two opposite rear suspensions ("spiders") to reduce distortion.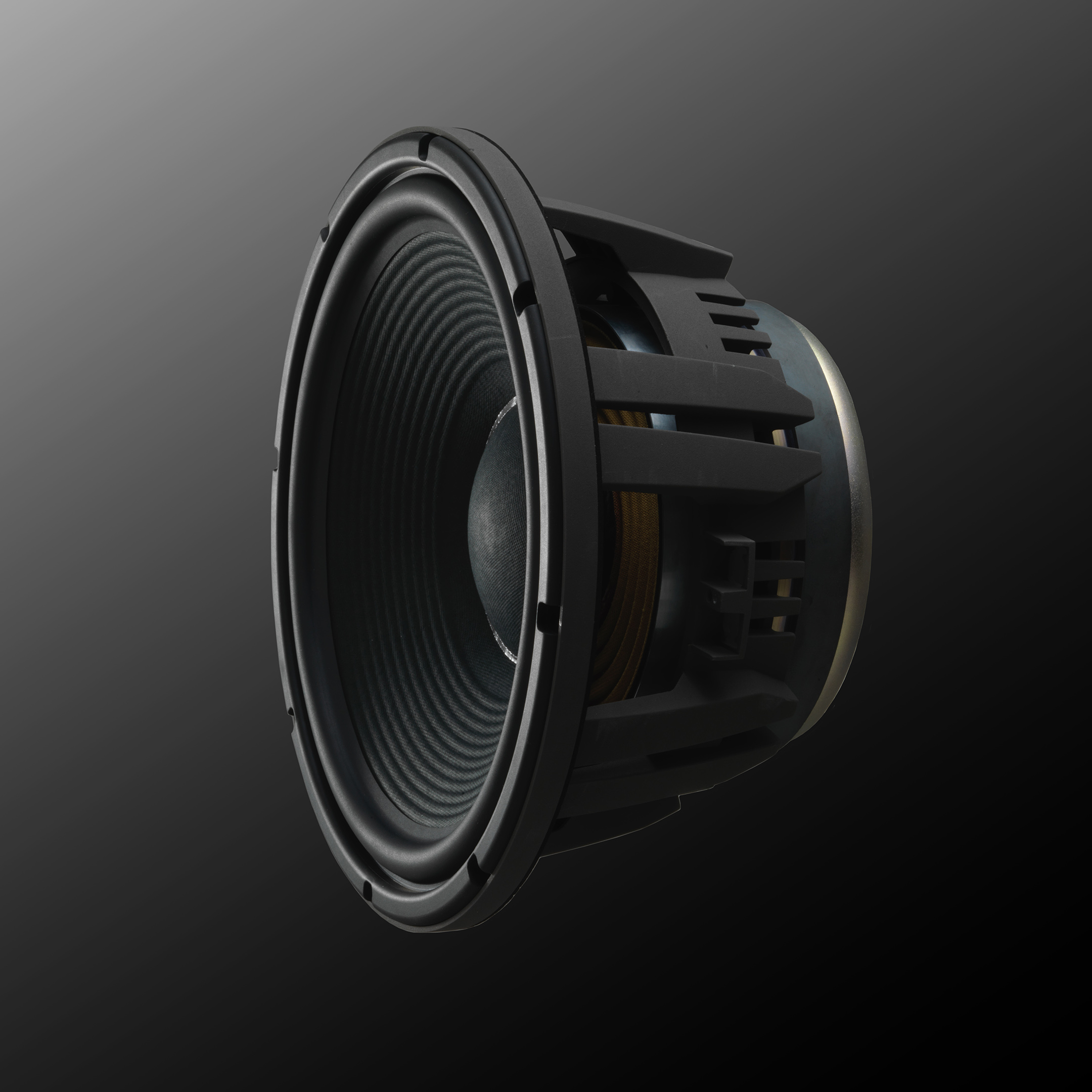 DUAL TERMINALS AND TONE CONTROL
Dual terminals on the back allow biwiring / biamping, and in the well-known JBL style you can make a tone setting with two knobs that steplessly attenuates high frequencies and "ultra-high" frequencies. This is done by passively changing the properties of the crossovers.
STANDMOUNT SPEAKERS
If you are used to normal-sized floorstanding speakers, then the JBL 4349 has a slightly unfamiliar format. The speakers are too low to be put straight on the floor. They should therefore be considered standmount speakers, but calling them bookshelf speakers would be a mistake. They are 74 cm high, 44 cm wide and 32 cm deep – and weighting in at a total of 76 kilos! – so good luck, IKEA shelf! Therefore, JBL recommends putting them on the floor stands JS-120, which cost just over 400 GBP kroner in addition.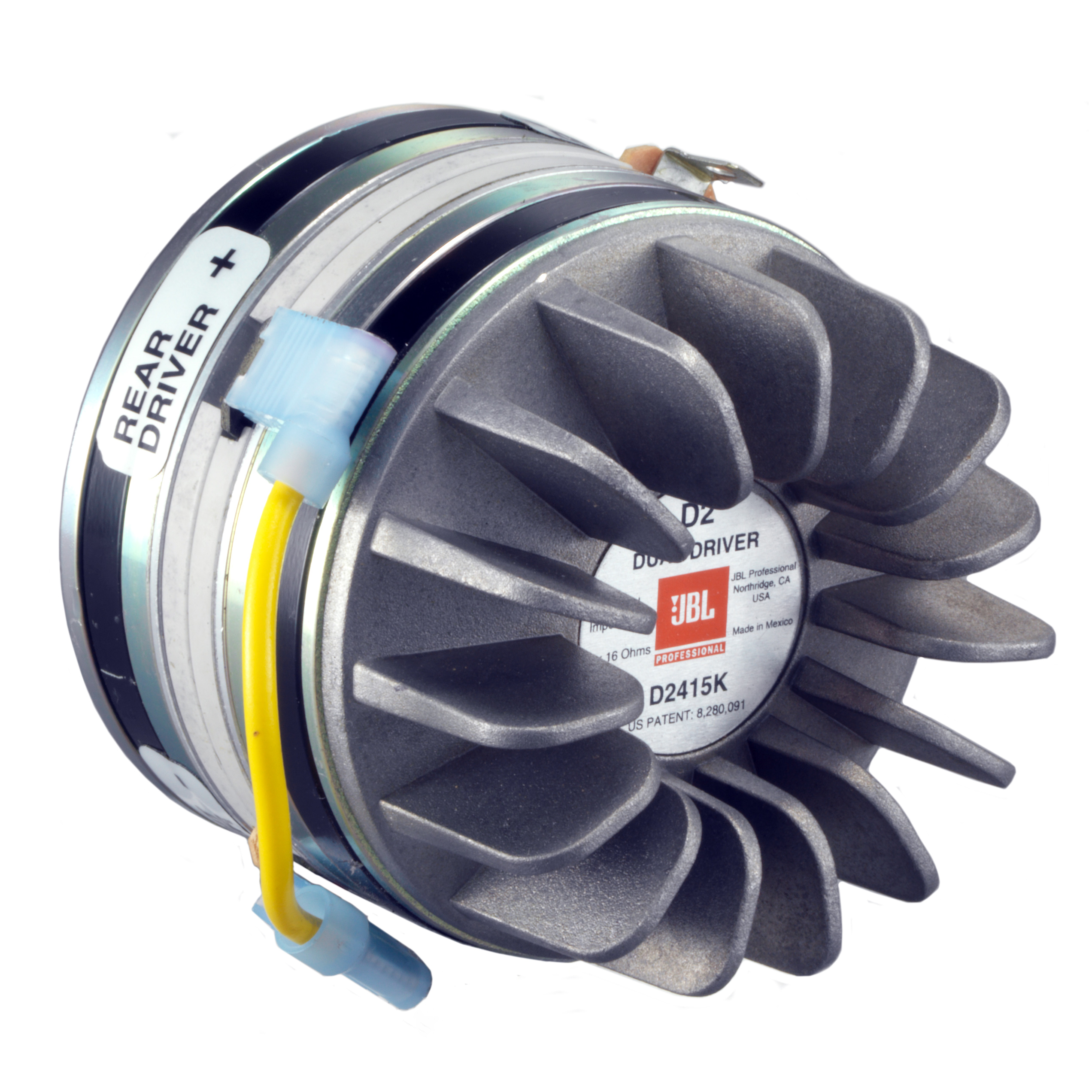 3… 2… 1… LIFTOFF!
Do the speakers provide a rock foot-tapping factor? You bet! Try System of a Downs Toxicity album, play it from beginning to end, at high volume! With the JBL 4349 powered by the Hegel H390, it sounds so rocky that I forget for a moment that these are not exactly festive days at the moment. With songs like ATWA and Toxicity on the song list, I want to bucket down a deluge of beer, while I headbang my brains out. The same can be said about The Gentle Art of Making Enemies from Faith No More's best album, King for a Day, Fool for a Lifetime from 1995. get today.
JBL 4349 is easy to place in the room. They can be placed away from the wall for a better stereo perspective and impression of depth, or be pushed towards the back wall for an extra hefty bass experience – without sounding bloated. In the high-end class, there are not many speakers that you can just set up where you want them to be, and leave it at that. But these can. It may have something to do with the bass, not being terribly deep. On the other hand, it is lightning fast, and that is much more important.
ACOUSTIC QUALITIES
But the JBL speakers are not just "rock speakers" – which would be d be unforgivable at the hefty price! Just take the americana ballad I See a Darkness by Bonnie "Prince" Billy. A beautiful song, with the tender vocals of Bonnie that wringing out her soul. The voice comes out as just that, while the bass guitar resounds warm and full. The sound from the piano is enormous, and the emotions in the music just flow from the speakers.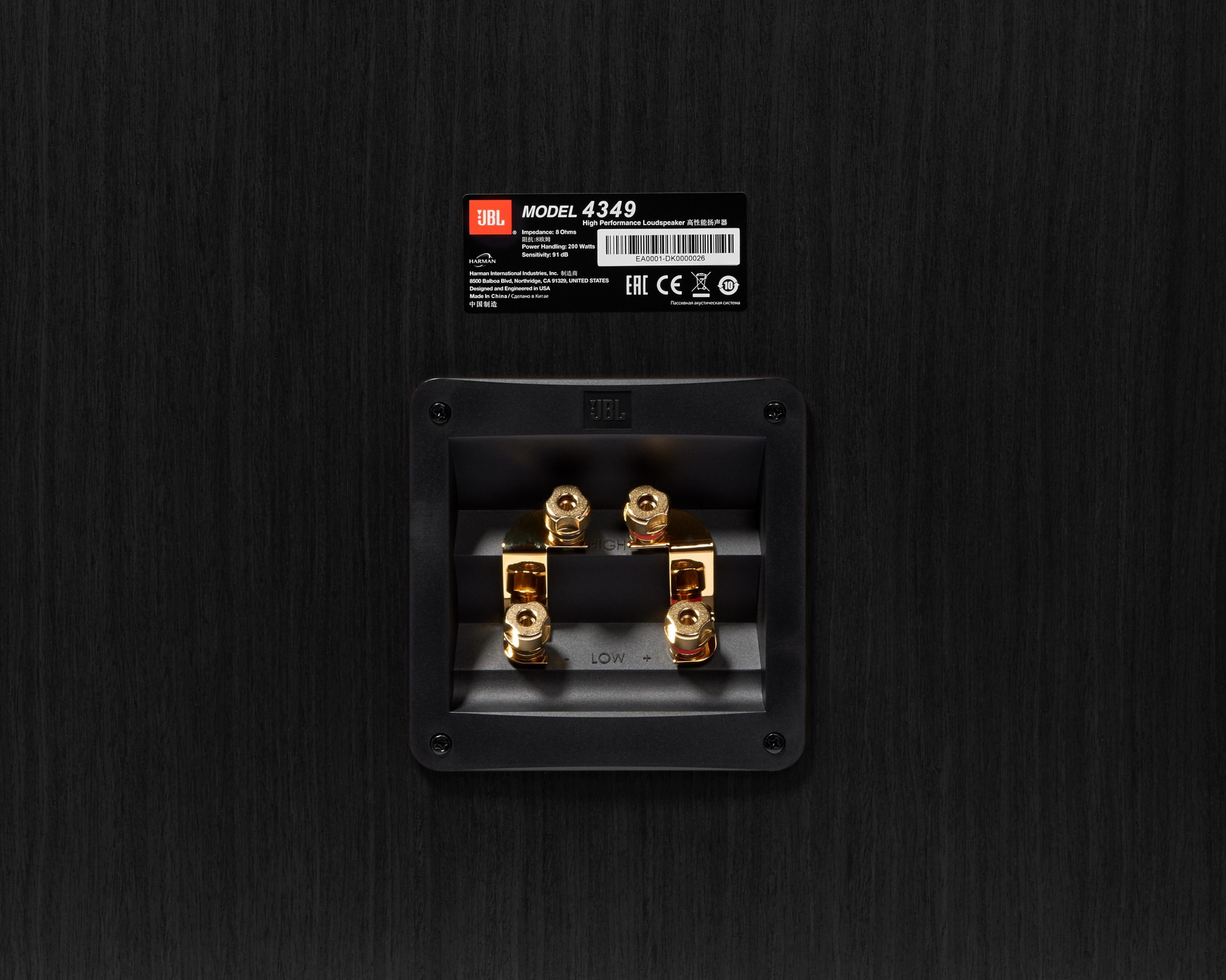 UNPARALLELED
Speakers with a sound like this are hard to find from any other company than JBL. On one hand, it sounds different from what other high-end manufacturers are aiming for. Warmer and definitely fatter. On the other hand, it is not possible to say that this does not sound realistic. Yes, the speakers do affect the sound, but still without revealing themselves as colored.
One can easily draw a parallel to Klipsch, which are also good at loudspeakers with horns. But Klipsch does not have as well damped cabinets as JBL, and I definitely think that Klipsch's horn tweeters are harsher than JBL's. Because even though the JBL does not have ultra-floating harmonics of the "super-treble" type, it is so finely honed and well-tuned that the only thing that reveals that there must be a horn is that ordinary dome tweeters simply cannot deliver such sound pressure without bursting into flames. And this is what really matters!
VARIOUS AMPLIFIERS
However, it's not just about connecting the speakers to any of the amplifiers and believing it to sound optimal. Because while they play very well most of the time, there are certain things to think about. Because when I tried the otherwise very good Primare I35 Prisma, something happened to the dynamics. At higher sound levels it became flatter, with a less controlled bass than with the Hegel. Conversely, it was even more of a good thing with the McIntosh MA7000, and even a notch rougher with the Hegel H590.
Because while 4349 is probably easier to operate than most high-end speakers, they encourage playing at a higher sound level than many other speakers. In other words, you need to love playing a little loud. Which in turn requires an amplifier with emphasis on power rather than the highest resolution. Not that 4349 does not appreciate a resolved amplifier. I had a revealing experience with Mola Mola Kula (review is upcoming), a digital amplifier of 2 x 150 watts that houses the best DAC I have heard (if you choose the option with DAC, which brings the price dangerously close to 20,000 GBP). Beautiful harmonic structures were flowing from the speakers and added an extra layer of music delivery.
But if you have spent your entire budget on these speakers and need an affordable amplifier to power them with, I would much rather go for a powerful NAD , Rotel or Emotiva , rather than a "noble" amp from Rega or Marantz . You get the best of both worlds with the likes of the Hegel H390, Musical Fidelity M8xi – or why not the Devialet Expert 220 Pro ?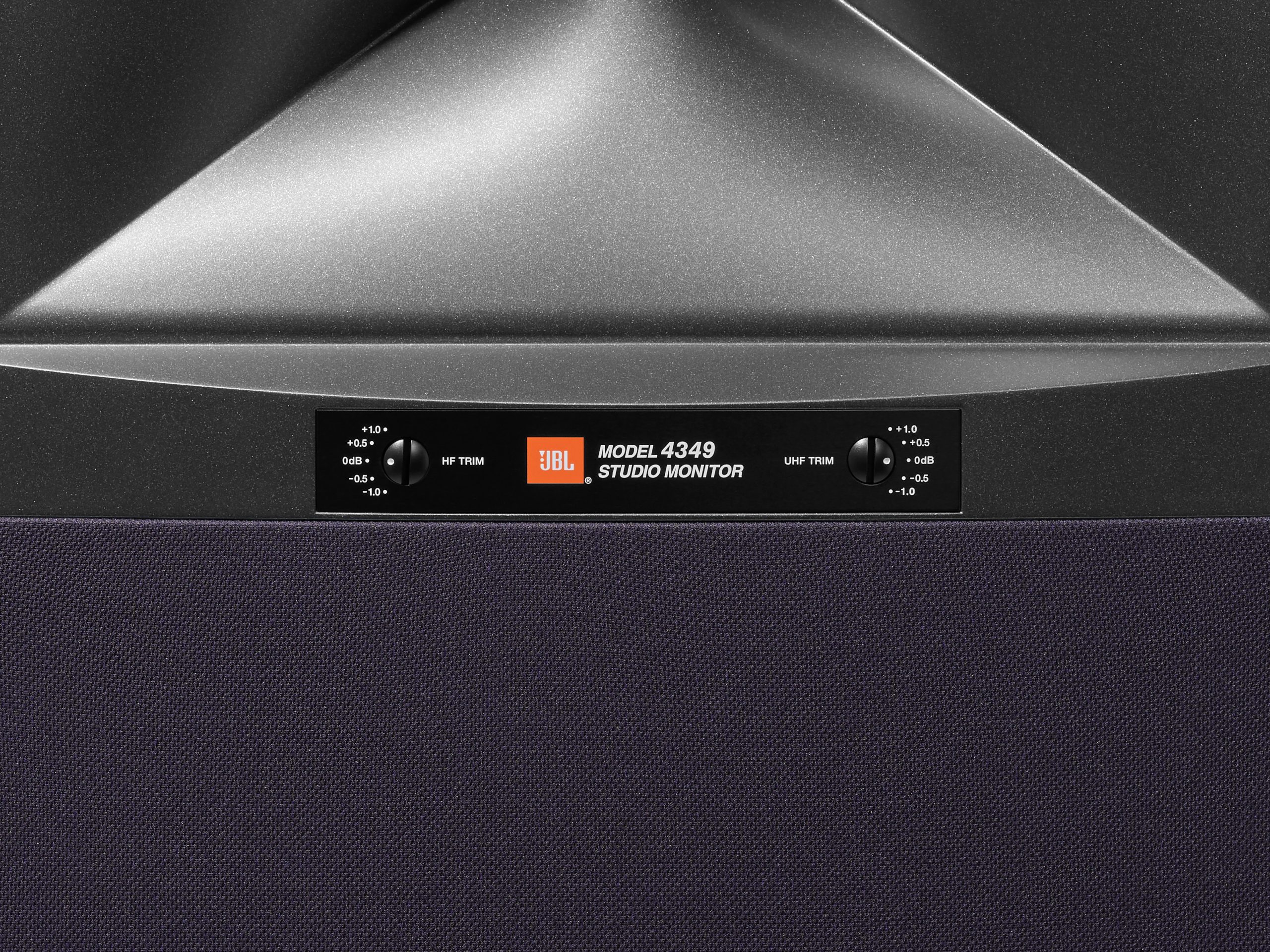 If you fall head over heels for the sound in the JBL 4349, then I do not really come up with other speakers I would rather recommend. Either it gets too rough in the goal ( Klipsch RF-7 III ), or it gets too "tame" ( Bowers & Wilkins 702 S2 Signature ). Not that B&W is tame at all, just relative to JBL 4349. A possible candidate could be Focal Kanta No. 2 , but also it will be another thing.
One thing: It is quite possible to push the JBL speakers to the breaking point, without the ears bleeding for that reason. Yes, then it is very loud, but not close to what you can with the Klipsch RF-7 III, for example. The speakers will then go into gentle compression in the bass, so that it is limited how hard stomach beats you get when you goof. If for some reason you think the JBL 4349 does not have enough guffe, it is probably the big brother 4367 with 15-inch bass that applies. Then you have to go up to 150,000 kroner for a couple.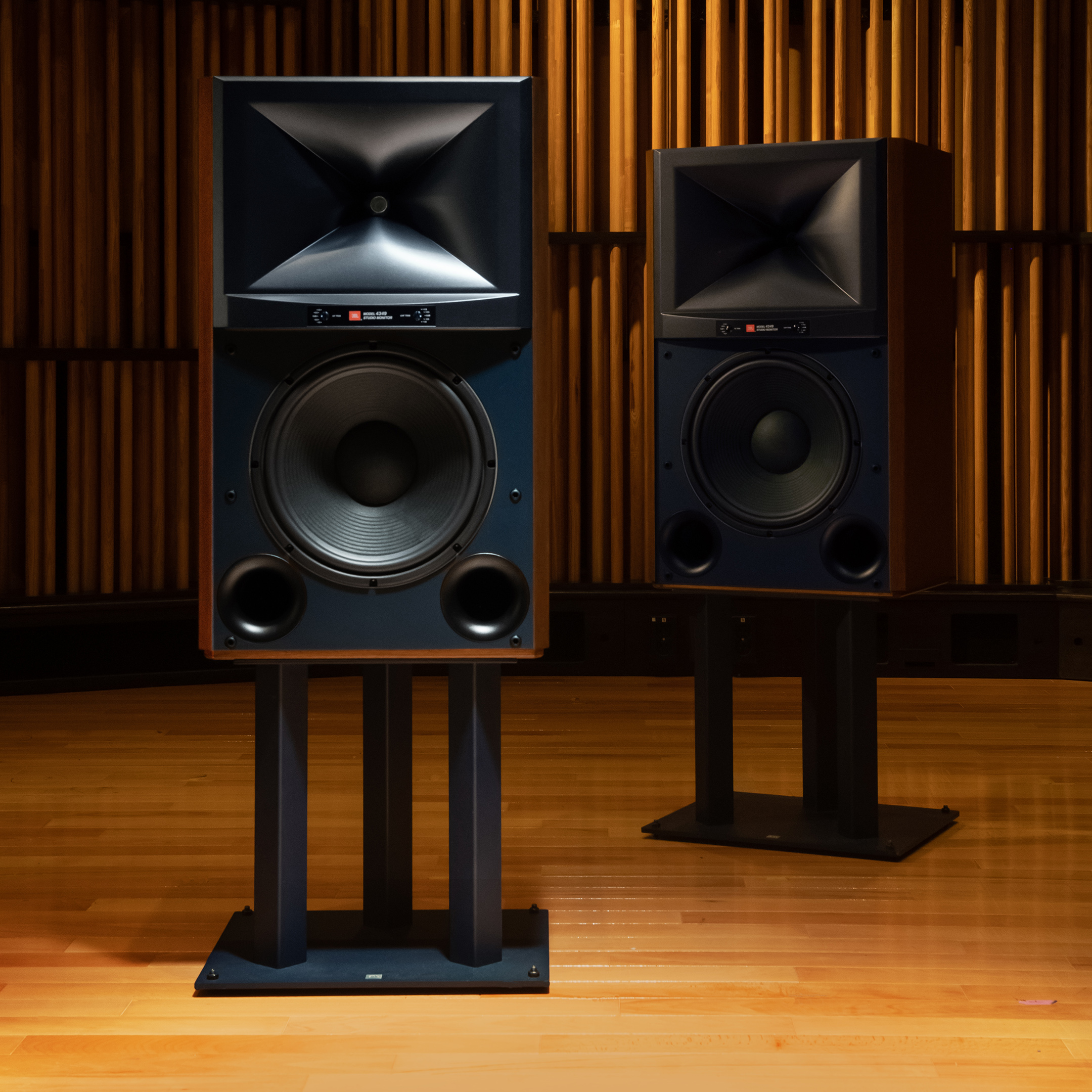 CONCLUSION
This nearly brings tears of joy. The way that JBL 4349 brings me back to my youth. The time when it was fun to play loud, and when my family's basement living room was the center of the party. For this sound, all I can remember is that hi-fi was, and it all goes several notches further.
The speakers make it really fun to play music, here you just have to bring out the albums from the youth again and grin loudly. At the same time, you get an extra dimension of resolution that yesterday's large speakers did not have in them. Pair these speakers with a proper quality amplifier, and you will understand what I mean.
This, ladies and gentlemen, is Swan Lake in a headbanger suit!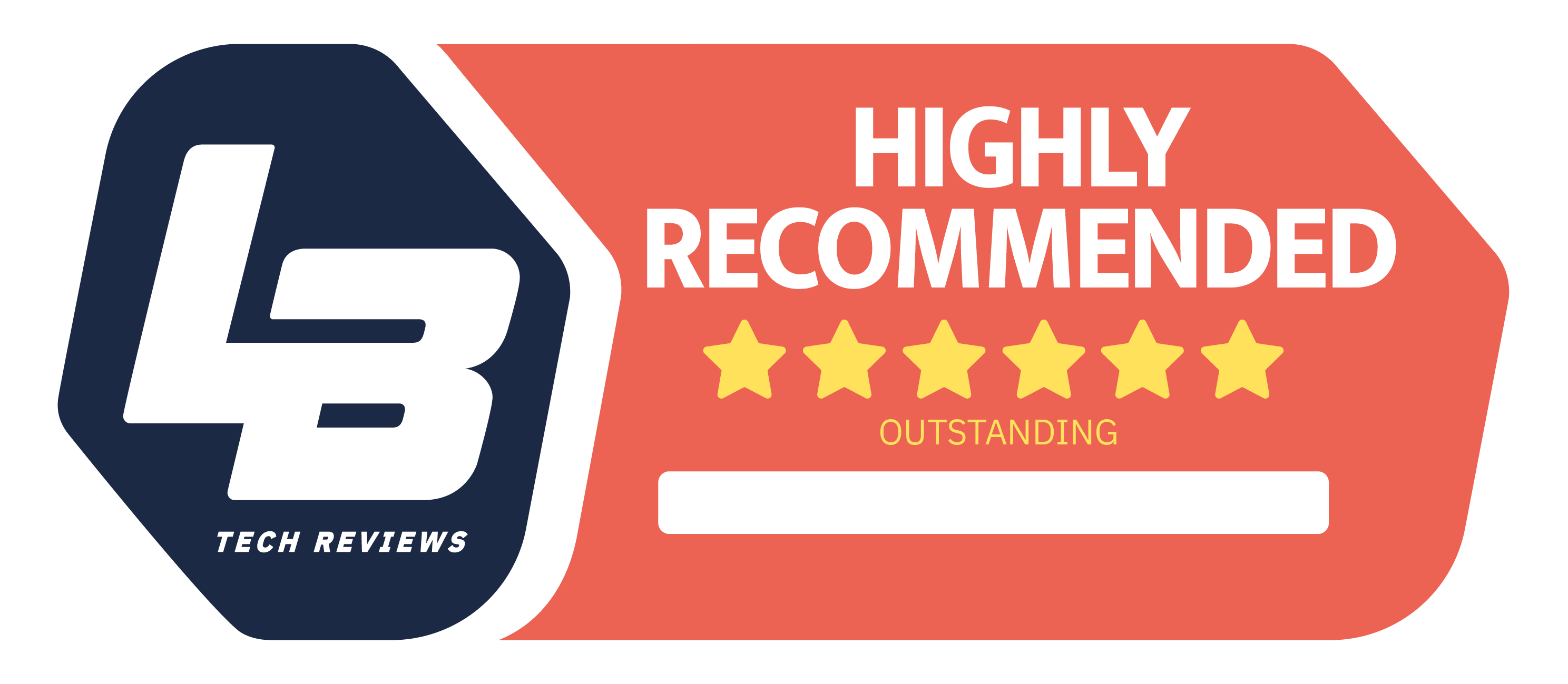 High End
We think
Delicious hard-hitting, warm and addictive sound. More detailed in the high end than you think! Easy to place.
Does not have the deepest bass or the inexhaustible dynamics as its bigger brothers.