Some people might make the mistake of rejecting the Phantom Reactor as a dinky little designer piece best suited for showing off in a trendy home. But Devialet is the company behind some of the most technologically advanced hi-fi products on the market; with their first Phantom speaker they pushed the limits of what we believed possible when it came to squeezing sound out of a small speaker cabinet. We were awestruck by the Silver Phantom, a compact 12-litre speaker that played like a large floor speaker – with true deep bass and higher sound pressure level than most floor speakers with a 100-watt amplifier. Of course, the Silver Phantom also boasts 3,000 watts of peak power per speaker! This was pushed even further by the Gold Phantom, increasing a further 3 dB and approaching the feeling of standing right up against the stage at a rock concert.
When we look at the Phantom Reactor, it's almost Lilliputian alongside its already compacted siblings. The cabinet volume is just three litres – one quarter that of Silver and Gold. Into this limited space they've managed to cram two 4.5 inch bass drivers with an extensive reach and a coaxial driver in front with a 3.5 inch midrange and treble in the centre. A true three-way speaker, in other words. The cabinet also houses an amplifier of 900 watts! If you think this might be over the top, there's also the Reactor 600 with corresponding power output. Its small size notwithstanding, the speaker squeezes out the entire audible frequency range, all the way down to 25 Hz! That's quite a depth even for an external subwoofer and it's only possible with the assistance of sophisticated internal digital technology.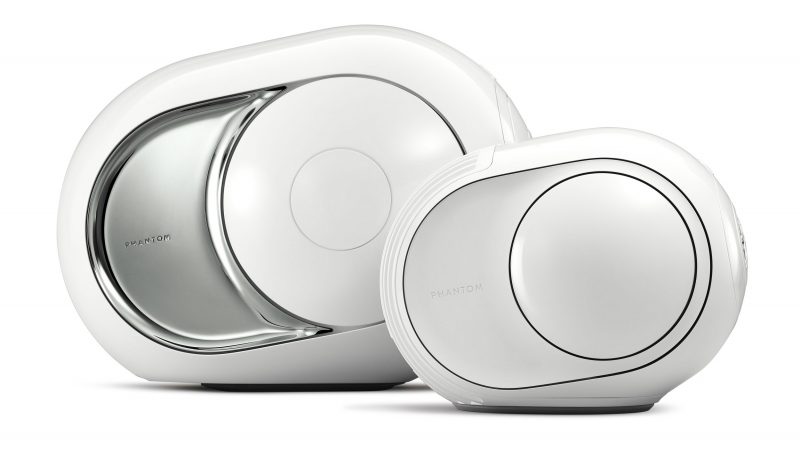 Controls the driver
The electronics constantly monitor the speaker driver and prevent it from going beyond its reach. This means that music with deep and heavy bass is reproduced as from a large speaker at a moderate sound level. As you crank it up more and more, the bass area is held relative to the other frequencies to give the speakers the latitude to increase volume. In other words, it'll sound slightly more slender when you play loudly, depending on the amount of bass in the recording.
Playing music wirelessly
While the larger Phantom speakers stream music via Devialet's Spark app, with a selection of music services built in, the Reactor has no proprietary streaming app. On the other hand, it does have Spotify Connect built in, which can be managed directly from your phone's Spotify app. You can also play music with lossless quality via AirPlay for Apple users and UPnP for Android. Alternatively, you can use Bluetooth, though with compressed sound quality.
There is just one physical audio connection, a combined optical digital input and 3.5 mm analog input. There's an Ethernet connector if you want a more stable internet connection than using Wi-Fi.
Mono
Unlike the larger models, at the time we tested it wasn't possible to connect two Phantom Reactors in stereo. The larger siblings are linked together thanks to the Conductor link, which keeps the speakers in sync and also allows multiple speakers around the home to play in unison. With Reactor, Devialet aimed for a simpler speaker and removed the entire Conductor unit. Efforts are underway to resolve these issues and stereo pairing and a multiroom option will be rolled out sometime in 2019. So you can buy one Reactor now and get another one when the option is available to connect two in stereo.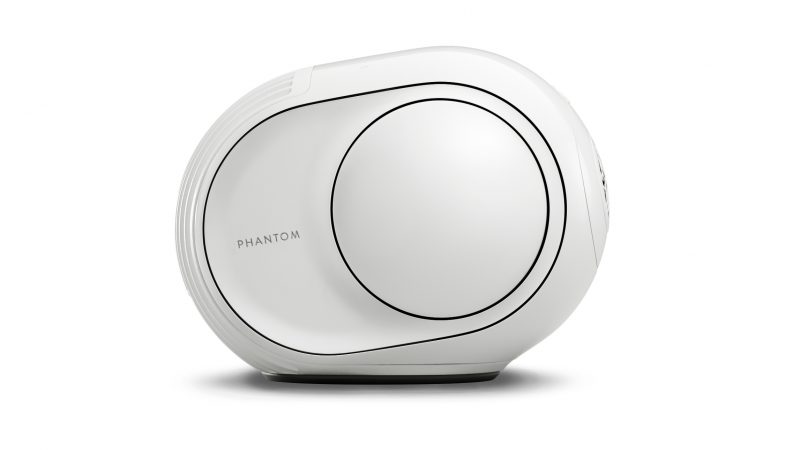 Beyond sound
iPhone music is up and running quickly using AirPlay or Tidal as source. Android also works fine; I used the mconnect app that sent music over UPnP. However Bluetooth is still the simplest, and the sound, in compressed AAC audio format, is almost as good.
And what a sound! Lily Allen's Trigger Bang from the No Shame album has a hefty beat, and Lily's voice sounds very airy and transparent. The dynamics are exemplary, with a brilliant crack on the snare drum, and the tone from the piano is natural and true.
And just hear that bass! The bass guitar goes as deep as many floor standing speakers. The bass keeps up pretty well as you raise the volume but, as expected, flattens out if you push it to excess. This is also a weakness with both the Silver and Gold Phantoms, and is even more evident with Reactor. All the same the distance it travels is very impressive, and I've definitely heard larger speakers flatten out earlier than the Reactor 900.
If you listen mostly to acoustic music, ballads and jazz, the bass driver will calm down and the speaker impresses hugely on Melody Gardot's live version of Our Love Is Easy. The bass breathes, the guitar has great dynamism, and the voice of Melody is clear as day. For fun I compared this to a pair of XTZ 99.25 Beryllium, connected to a McIntosh MA7000. Although the Phantom Reactor doesn't have stereo broadness, it has plenty more besides. Not quite the same airiness at the very top, but the midrange area sparkles.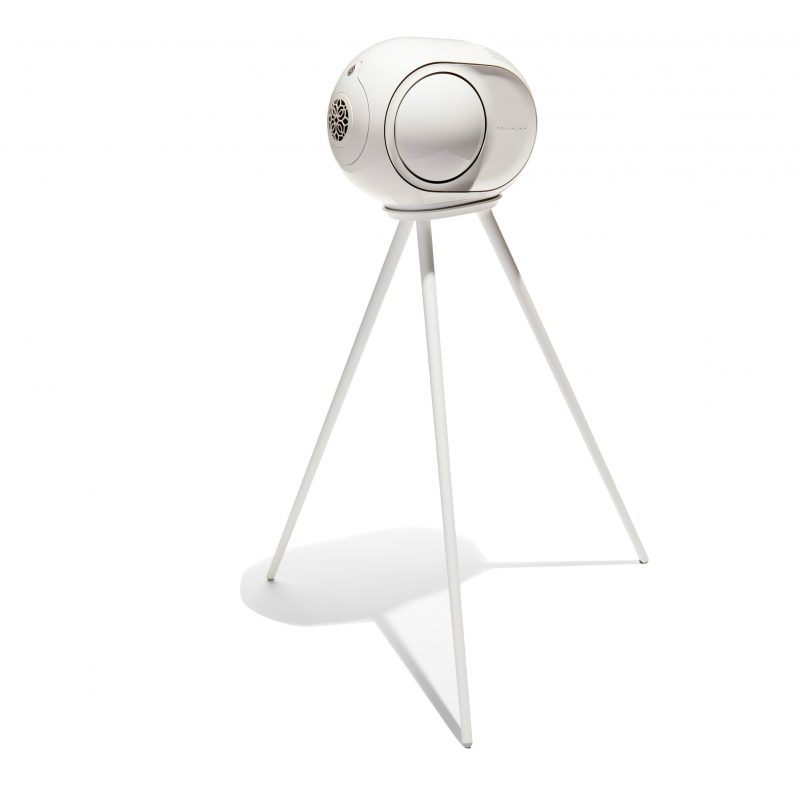 Too expensive for one speaker?
1400 euros for one speaker would be a lot, if you didn't remember this is a complete system with everything you need in user-friendly packaging. We may as well mention the KEF LSX, which can do all the Phantom Reactor can and then some – albeit with less power – plus you get two speakers and thus a much larger soundscape.
When Devialet introduces the possibility of pairing in stereo, this will open up a new world for people who want a bigger soundscape and are willing to pay for it.
Conclusion
The Devialet Phantom Reactor 900 sounds tight, open and good, and with a fabulous reproduction of the bass right down at levels where substantially larger floor speakers give up. And all that from a cabinet of just three litres! The Reactor 900 pulls off a feat of audio engineering we never even thought possible. Sure, the bass gradually fades out when you push the volume, but you'd have to play really loudly before the bass began to sound anaemic.
Its ease of use is liberatingly simple, nevertheless you can play almost everything. If you find the 900 too expensive, the slightly weaker Phantom 600 costs three thousand kroner less. This might make sense if you plan on having two speakers in stereo. That option should be available in the latter half of 2019.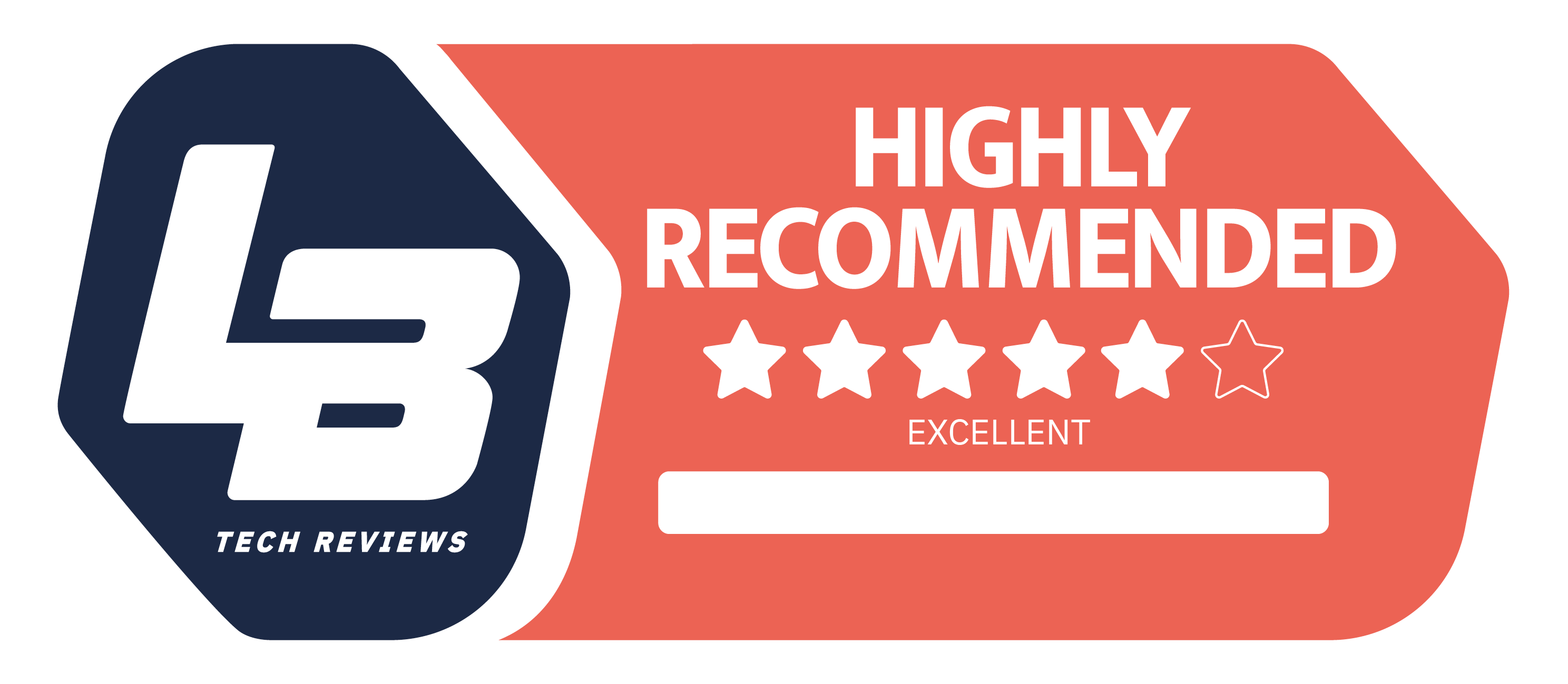 Devialet Phantom Reactor 900
High End
We think
Sparkling dynamics combined with very consistent sound, from deepest bass to brightest overtones. Given the size of this Phantom, the sound level is insane!
The bass gets weaker when the speakers are pushed to their limits. At the time of testing, the option of stereo pairing two speakers or multiroom audio wasn't yet available.