John Hvidlykke
Published

2019-10-08 - 4:09 pm
Neutral sound with an excellent and nuanced midrange, and a bass that gives larger and more expensive speakers something to live up to.
The bass could have been more precise, and large complex orchestral works are not the favorite of Spector 2. But when you think about the price, there is nothing to complain about!
Specifications
Equipment: 5.25 "bass / midrange, 1" soft dome treble
Konstruksjonsprinsipp: bass reflexes
Frequency range: 54–26,000 Hz (-3 dB)
Crossover frequency: 2600 Hz
Sensitivity: 84.5 dB
Recommended amplifier power: 25–100 W
Impedans: 6 ohm
Dimensions: 17.0 x 29.2 x 23.8 cm (WxHxD)
Weight: 4.2 kg
Colors: black ash, walnut. Wall brackets and rubber nails included
It's exciting to test the latest super speakers. But no matter how groundbreaking high-end technologies may be, they are reserved for the few. Dali Spektor 2 is aimed at anyone who may need a pair of speakers. They are so compact and cheap that they can fit into any budget – and any living room or student dormitory.
Dali Spektor 2 is a classic no-nonsense compact speaker in the economy class in every way. A 5.25 ″ bass / midrange with Dali's wood fiber membrane and a 1 ″ dome tweeter in a bass reflex cabinet that is a little smaller than a shoebox. The cabinet is beautiful and discreet, and it pleases the heart of an old hi-fi nerd that, in addition to the ultra-anonymous black ash finish, they are available in good old-fashioned walnut (delook).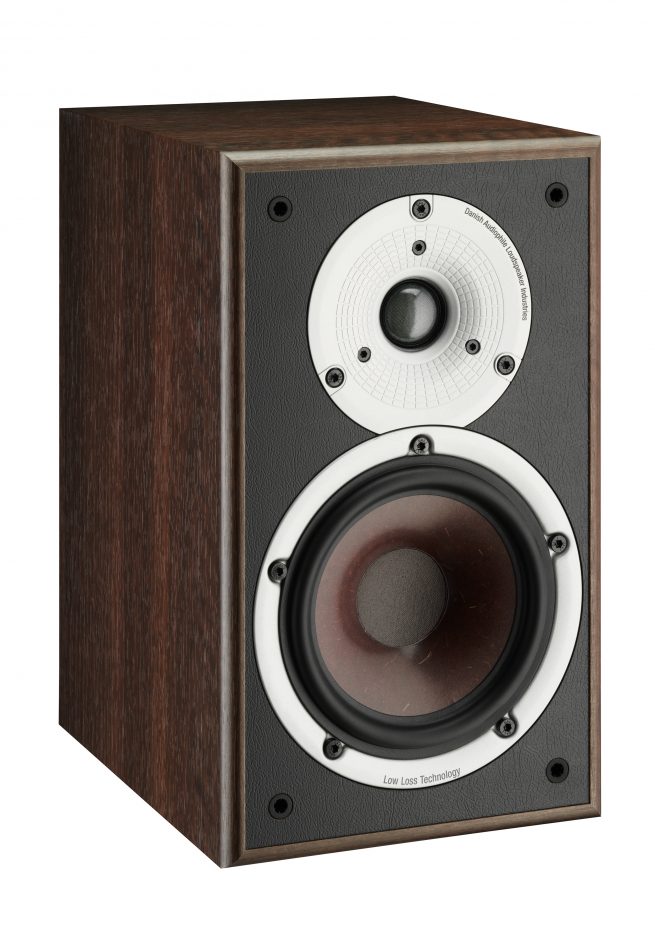 At the back you will find a small bass reflex port and a terminal with banana / screw terminals. They are of a quality that costs a fiver pair in China, but brilliant in a speaker at this price.
Due to its size and price, Dali Spektor 2 is perfect for small premises. It is easy to find space in the shelf, but it will perform at its best on a stand, away from reflective surfaces. With half a meter to the back wall and a listening position correspondingly close to the opposite wall, a bass reproduction is achieved that matches the other tone areas.
The sound of Dali Spector 2
Compromises must be made for a thousand kroner each and in a mini-cabinet. But when you put music on Dali Spektor 2, it is difficult to hear where it has been spun and saved. The sound image is large, and comes free from the speakers in a way that should be reserved for speakers at several times the price.
Especially the midrange is impressive. Voices sound nuanced and clean, and it is easy to distinguish between the sound in the different instruments. For example, a clarinet sounds different from an oboe. And both sound completely different from a saxophone.
The bass is – with the help of the room – well balanced, and the small unit worked hard when turned up on the Right Hand Man from Hamilton. But it succeeds. Dali recommends an amplifier of 25-100 W. But if it is to be played only reasonably loud, 100 W is by no means in excess, as the good bass is achieved at the expense of sensitivity.
The treble is excellent and light, but it seems that the ultra-light 25 mm dome works hard when the music gets complicated and the sound pressure shoots up. It gives a slightly sharp character. In its open playing style, Dali Spektor 2 is a bit reminiscent of the Elipson Prestige Facet 8B, which is not bad, as the latter costs three times as much – and is still cheap! However, one must do without the ability to play loud.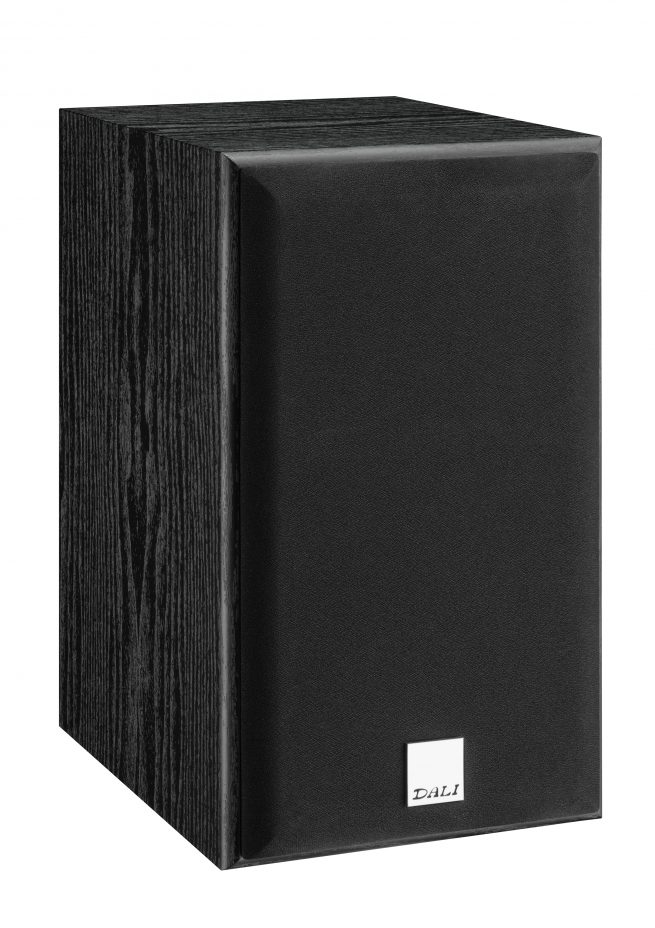 Conclusion
In terms of price, Dali Spektor 2 is in the class just above the supermarket's offer shelves, but it has much more to offer. With a solid amplifier to kick life into it, you get a speaker that sounds both bigger and deeper than it is. The nice and nuanced midrange suits acoustic music perfectly, but it has enough bass to play rock – in a smaller room. Although both sound pressure and overview are limited, the Spector 2 is an outstanding small speaker, which can give a taste of hi-fi to the first stereo system.