Our verdict
Nice design with nice material selection. Easy handling. Storage bag for transport.
No sand or water resistance. Very heavy for size. Thin bass reproduction.
The HiFi club's own brand Argon Audio is often unabashedly good for the price, such as Alto 5 Active. Over time, the range has grown, and now there are both headphones, and as in this case, portable Bluetooth speakers. If you think that Argon Audio Style is too big or too expensive, there is also a smaller model simply called Style Mini. And if you do not like white, the speaker is also available with a black cloth cover. Nice enough, you get both the wires needed and a proper cloth bag for storage during transport.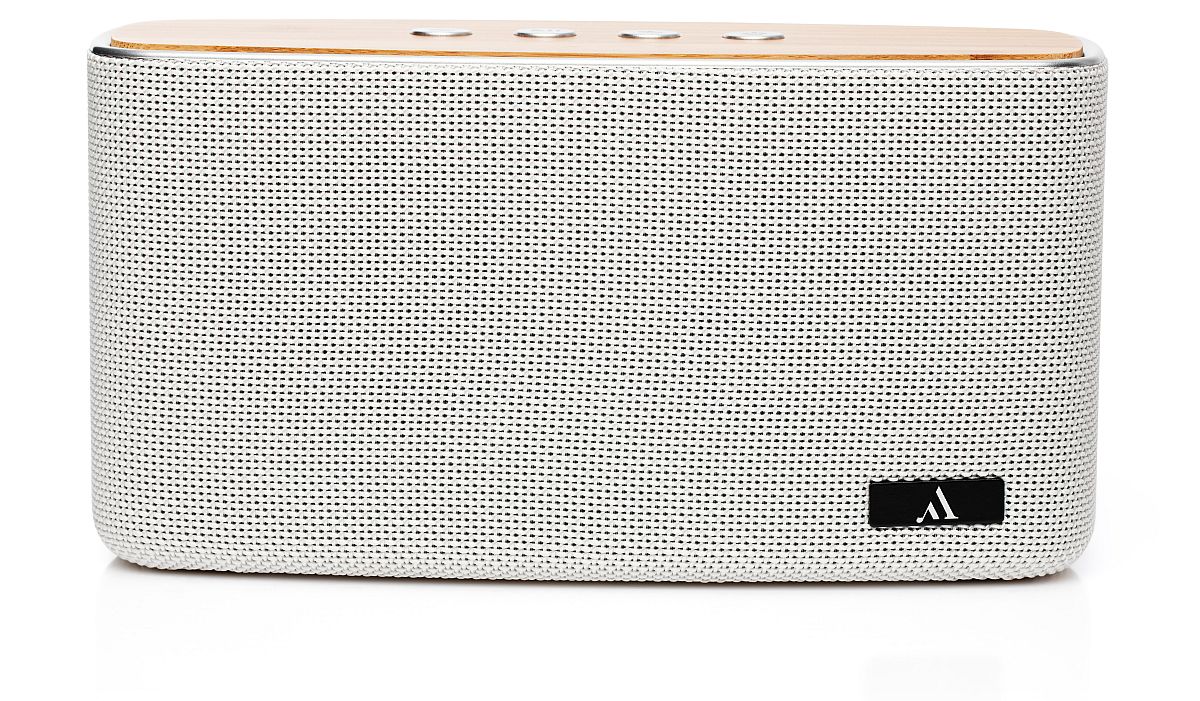 Construction and handling
You probably have to sort Argon Style in the category lifestyle or design speaker. With its wooden surface, it feels, as the name suggests, a little more stylish than many of the other angular plastic boxes. However, this means that it is not resistant to water. In other words, it thrives better on the balcony or patio, than on the beach or on the excursion. It is also surprisingly heavy, so you may avoid it for that reason only when it is not absolutely necessary.
Despite that, it strangely has the worst battery life in the test. But it holds by all means if you only have to have it to play background music at the barbecue. It also does not have a USB-C input for fast charging, so it takes three hours. Handling is simple, with proper buttons on the top to change melody, pause or adjust the volume.
Sound quality
Med tanke på det skikkelige kabinettet og de uvanlig store elementene er det kanskje ikke rart at man kan skru opp volumet ganske langt. Og det uten at det begynner å låte ille. Musikkvalget bør nok være av det rolige slaget, noe som låter riktig bra. Vi hadde stor glede av både jazz og akustiske livekonserter. Derimot bør man nok unngå elektronisk dansemusikk, da bassen låter hul og svak.
Conclusion
Not all portable speakers are suitable for parties or travel. Argon Style is a slightly more adult speaker that probably fits better on the terrace. Both because of the beautiful appearance and because it does not like to get wet. It also has no thundering bass, but can play loud enough to be heard outdoors. This is more of a speaker for lounge music for the drink, than for dance music in the middle of the night.