Jonas Ekelund
Published

2018-08-17 - 2:50 pm
IPX7-waterproof. Long battery life. Potent bass and good sound quality.
No tone controls. High price tag.
Specifications
Drivers: 2 x 20 mm, 2 x 4"
Frequency range: 50 Hz–20 kHz
Amplifiers: 2 x 30 watt
Max sound pressure: –
Connections: Aux, Bluetooth 4.2, USB (charging)
Battery life: 24 hours
Dimensions: 50 x 25 x 20 cm
Weight: 5.25 kg
Website: jbl.com
We have tested many of the JBL's portable speakers, like the bass heavy JBL Flip 4 and the smart JBL Charge 3. With the JBL Boombox, they've taken everything they've learned from travel speakers and taken it to the extreme. The Pringles-size has increased to more than double in all aspects. Despite that, this is actually the lightest speaker in the test, making it very easy to carry around by its comfortable carrying handle. You do not need to be particularly afraid of it either, as it can handle a brief dip in the pool or stand outside while it's snowing.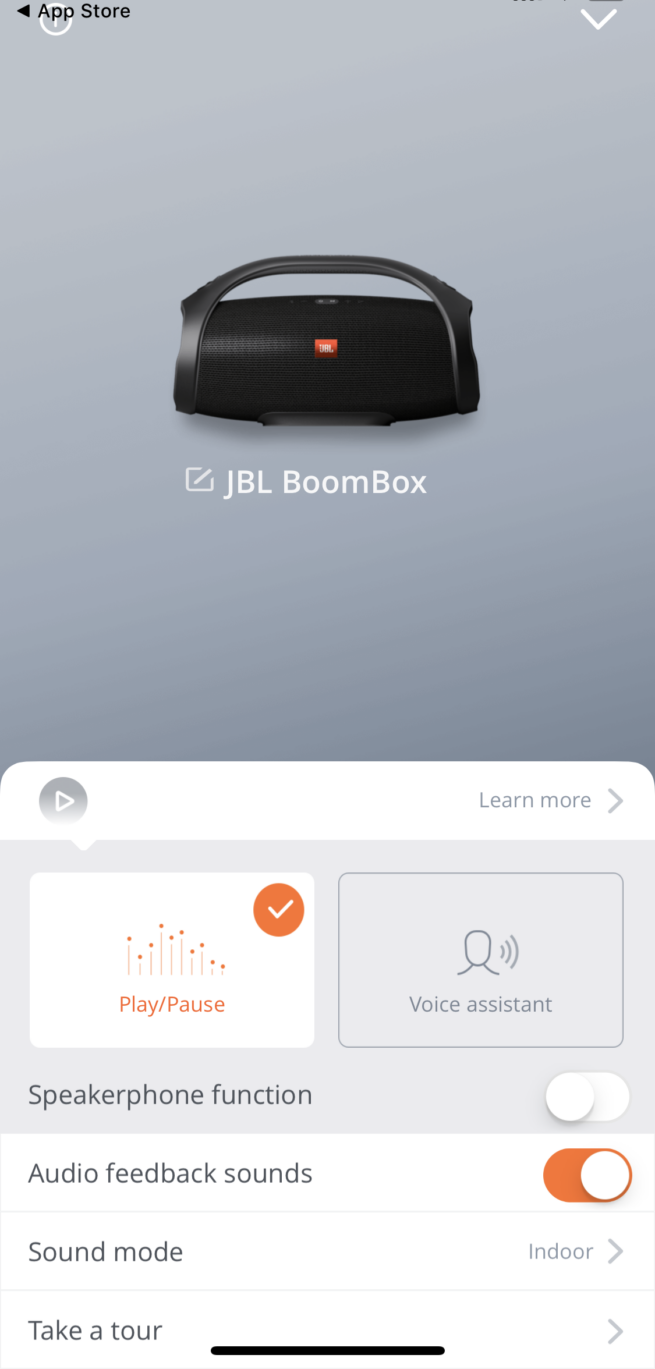 You find the usual volume, power and Bluetooth buttons on the top. All are elevated so you can easily find them using your finger. The JBL Connect button is also easy to find, allowing you to connect multiple compatible JBL speakers. You can either connect two as a stereo pair or you can connect up to 100 (!) speakers in the party mode. You'll find the changeover switch between indoor and outdoor mode in the back. You can also set this from the JBL Connect app. There you can also choose whether the play button should function as a play button or if it should enable the voice assistant in the mobile phone, whether the speakerphone is to be activated and whether you want voice confirmations.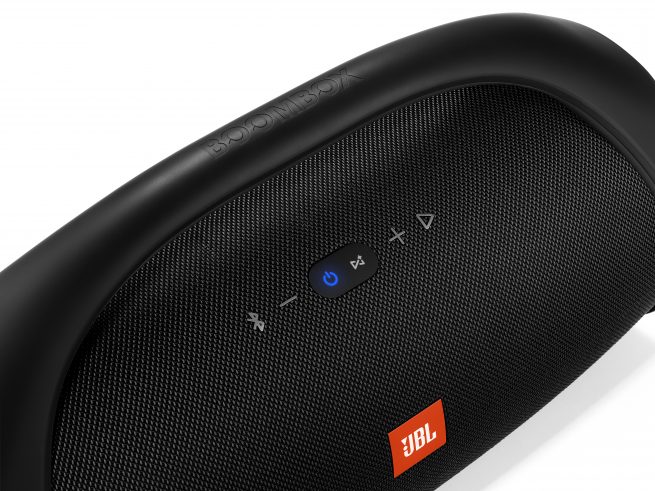 On paper it seems that the JBL has less power resources than the stats from some of the competitors, but don't be fooled by it. The boombox plays strong enough to anger your neighbours. And with the two bass drivers in the ends, it's like having a portable sub-woofer. At the beach party you can turn up the power to 11 by switching to outdoor mode. We do not recommend you do this indoors, as the bass becomes deafeningly exaggerated. As would be expected, this is not for hi-fi ears, but if you have a more relaxed setting, it provides a compelling and festive boost to most music. It is not at the expense of the treble and the mid-range, as they emerge well in the mix.
Conclusion
JBL has taken the essence of the boombox of the old days and made the best modern version of it. The size is adequate, the design is modern and it's actually easy to carry. It also has a battery that allows you to use it all day and night. Despite the relatively neat format, the Boombox has a level of volume that can more than keep up. Along with the pounding bass, you can get any party started. You can even throw a pool party since it is waterproof, and connect up to 100 speakers to cover an entire festival area. A clear favourite for summer parties.
Also in this test
Sony GTK-XB60
More flashing than thumping
Despite its party exterior, the XB60 does not play as gripping as its competitors.
Sleek design and impressive light show. Party mode and microphone input. USB charger.
Short battery life with all features on. Requires adjustments to sound good with different styles of music.
Aiwa Exos-9
Works well at home, not when it's away
You can't complaint about the sound, but it has its limitations as a boombox.
Replaceable battery pack. Plays loudly and powerfully. Balanced and good sound.
The overtones are not the most resolved. Not weather proof. Not exactly a boombox.
Braven XXL
A multi-faceted tank
An armoured vehicle on the outside that turns out to have unexpected music qualities on the inside.
Robust and IPX5 splash proof. Microphone input and USB charger. Unexpectedly good sound.
Quite heavy to carry around. No decent deep bass. Requires a special charger.
Monster Superstar Blaster
Great appearance and sound
Monster's boombox is brutal to look at, but it sounds nicer than expected.
Can play outrageously loud and can be taken everywhere. Worth the price, can be a real bargain!
Weighs quite a lot. Bluetooth and Aux input only.
Vooni Boombox
Bigger is not better
Just like the gadgets in the Hobbex youth catalogue, the Boombox is too good to be true.
A lot of decibels for its price. Many sound sources.
Immensely huge and terribly heavy. Cheap, ill-considered construction. Sounds terrible.