John Hvidlykke
Published

2021-06-19 - 5:53 am
Engaging and musical reproduction. Low price.
Cheapfinish. The sound could be more detailed.
Specifications
Configuration: 5″ woofer, 22 mm dome tweeter
Construction principle: Bass reflex, 2-way
Frequency range: 64 Hz – 30 kHz (+ 3/-6 dB)
Sensitivity: 88 dB
Max. power: (not specified)
Recommended amplifier power: 25-75 W
Impedance: 6 ohms
Dimensions and weight: 17 x 27.8 x 28.2 cm / 4.8 kg
Finish: Black, white, gray, walnut
Web: qacoustics.co.uk
British Q Acoustics is especially known for making good quality speakers at a reasonable price. And the Q Acoustics 3020i seems to be built according to the same no-nonsense recipe. The vinyl-covered cabinet has rounded edges, and the drivers, which appear to be of average quality, are surrounded by chrome-plated metal ornaments. It is not exclusive, but sensible and decor-friendly. The speakers are available in white, gray, black and walnut.
On the back you will find, in addition to the obligatory bass reflex port, a couple of screw/banana binding posts that look far more exotic than they turn out to be. But the cables are firmly hold in place – so what more could you ask for?
The cabinet seems relatively solid and passes the knucle test fairly well. There are screw bushings on the underside so that the speakers can be mounted on Q Acoustics' own stands.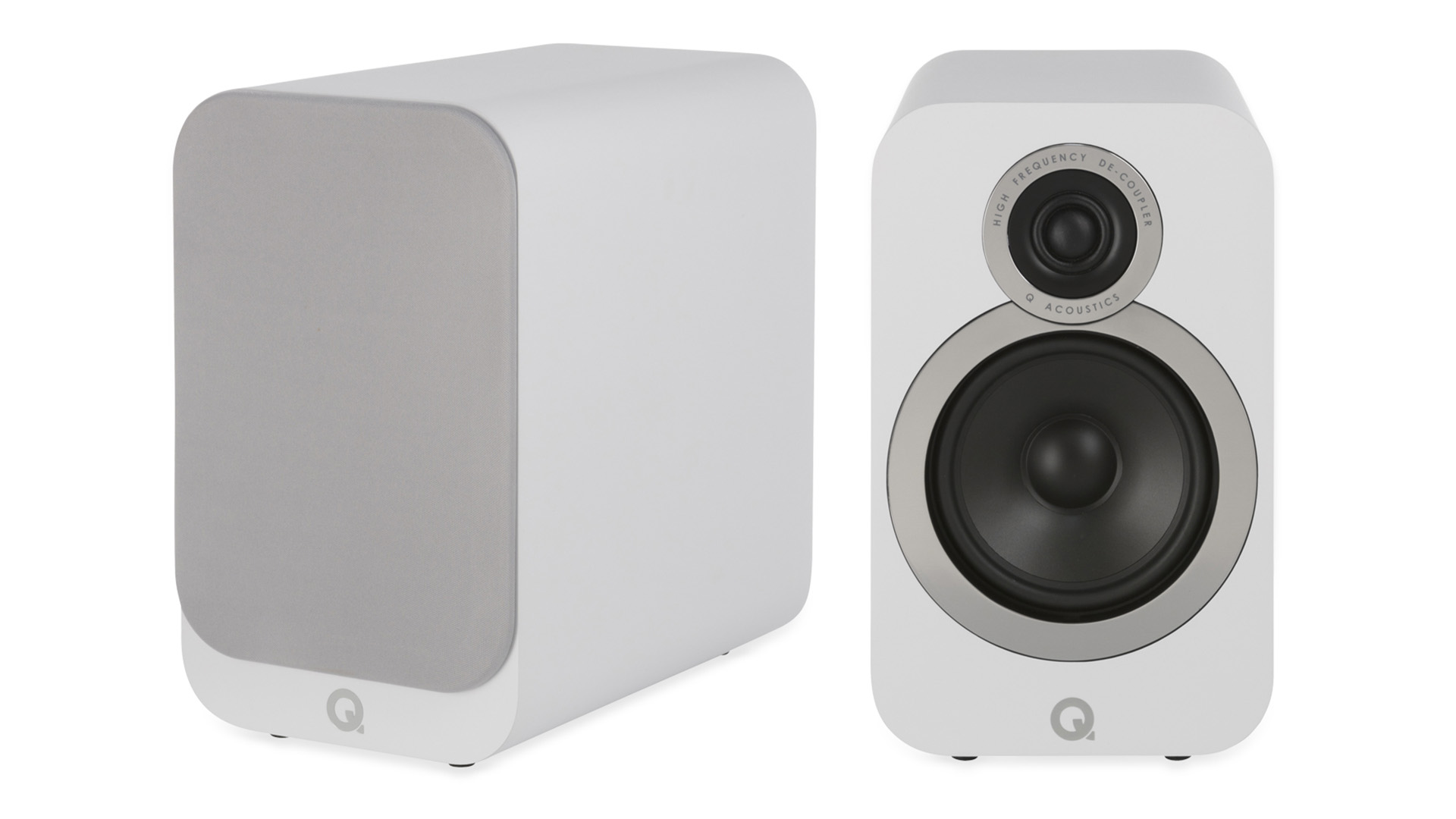 The sound quality
Theis is the sound of music! The Q Acoustics 3020i is characterized by a very musical reproduction that makes you want to listen more. They are not perfect, but instruments and voices seem both present and engaging.
The treble is well resolved and fine percussion details emerge. A little further down, there are some problems in the area where the midwoofer and tweeter are divided. Here, especially female voices get a slightly unfortunate nasal sound.
The room reproduction is great for the price. You get an acoustic image of the stage, which is wide, deep and high. Although it is not as sharply drawn as with DALI Oberon 1. For most people, however, the difference will be small, and if you do not have a really good amplifier, it may never be noticeable.
The stress test in Disturbed's The Sound of Silence turns out less fortunate. This is not a serious problem, as it is almost impossible for a compact two-way speaker to handle the combination of full orchestral crescendo and solo singing. But the Q Acoustics 3020i are better at home with slightly less complicated tasks.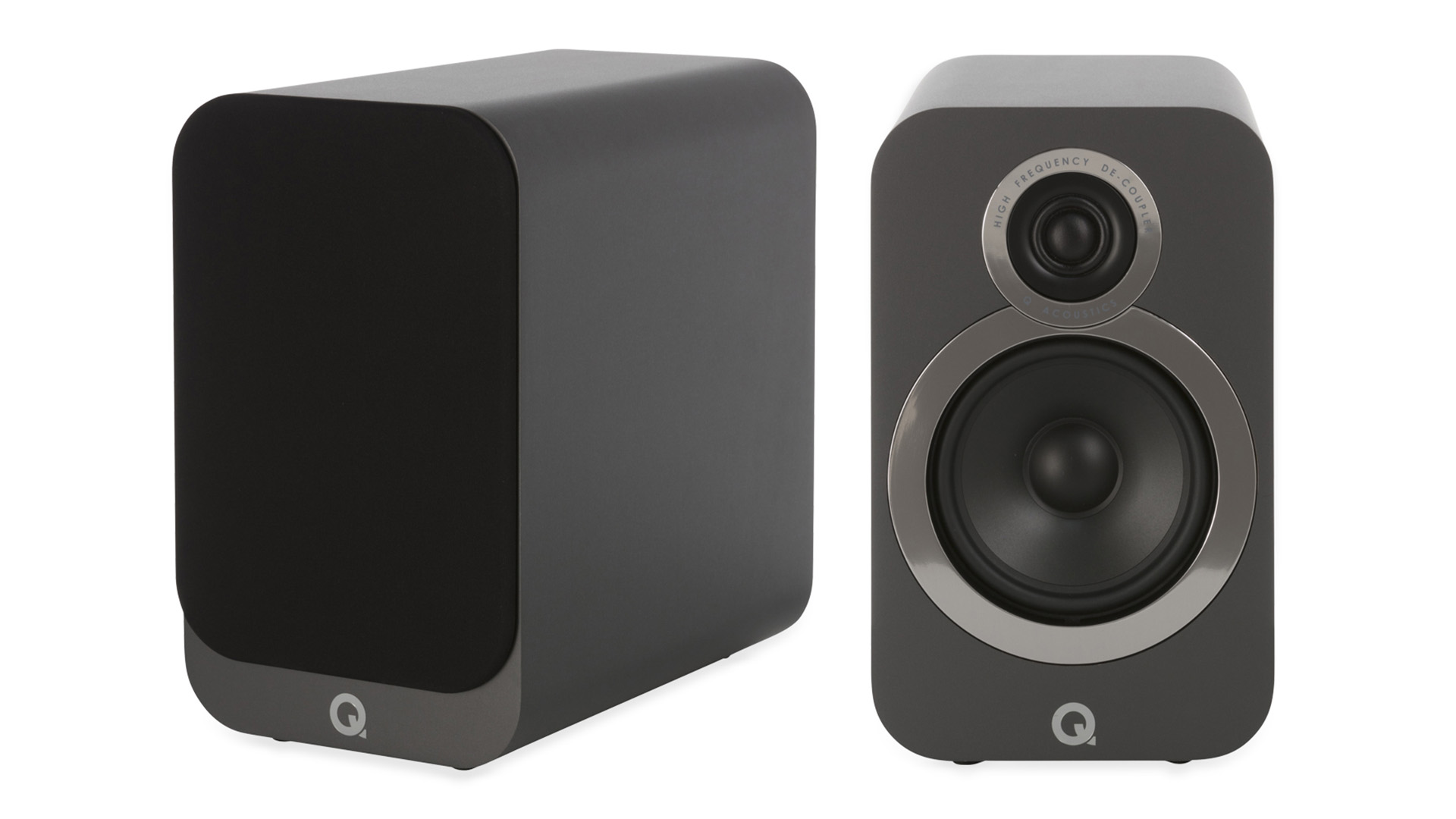 Conclusion
Q Acoustics 3020i is a charming little speaker that does not make much of itself, but which makes you want to listen to more music. The rendering is not over-detailed, but the context is fine. And at a price that is a third lower than the most expensive participants in the test, it deserves the best recommendations.
Also in this test
DALI Oberon 1
Inherits from the more expensive series
DALI's smallest budget model has borrowed technology from the more advanced models.
Clean and nuanced reproduction, especially in the midrange. Draws up a nice acoustic scene.
Less effective than the others, so forget about playing loud.
Elipson Prestige Facet 6B
Superior workmanship
Elipson impresses with build quality and immaculate details.
Excellent build quality. Nuanced sound and good dynamics.
More expensive than any other. Not as three-dimensional and accurate as DALI and Wharfedale.
Eltax Monitor III
Far better than their price
It is unbelievable that you can get so much speaker for so little money.
Insanely cheap: It costs a third of the test's most expensive! And the sound is actually pretty decent.
The sound is decent, but still far below everyone else in the test. The cabinet is thin and the build quality is poor. But what can you expect at the price?
Tangent Spectrum X5
Best for background music
The Tangent Spectrum X5 are not bad. But you can get more sound for the money from others.
Ultra-discreet look that will offend no one.
The sound is as anonymous as the design.
Wharfedale Diamond 12.1
Warm and comfortable sound
Wharfedale has had assistance from the other side of the Channel, and the result is a pair of well-sounding speakers.
Warm and comfortable reproduction at a really good price.
The sound is not overly detailed