Geir Nordby
Published

2021-03-31 - 6:00 am
Combines portable use with Google Assistant for convenient smart home management. The sound is balanced and straightforward, and the charging plate is practical.
We miss dynamics and control, it gets pretty tame. Does not support fast charging.
Specifications
Connections: Bluetooth 4.2, Wi-Fi
Output power: 20W
Features: Google Assistant
Robustness: IPX7 (waterproof)
Battery: 8 hours (USB-C and charging dock)
Dimensions/weight: 17 x 8.8 (diameter) cm/735g
Web: jbl.com
If you need a smart speaker that is also portable, the JBL Link Portable may be right up your alley. It is docked on a charging plate, and can be moved out into the garden if you want relaxing music while reading a book or solving crossword puzzles. It can also be used as a regular travel speaker with Bluetooth whenever you want.
The speaker can also be nice if you do not want to fill up the home with many smart speakers, but rather have one that moves where you need it at all times. That way you do not have to shout at it from the across the room. Ordinary smart speakers are not very portable, because when they are plugged out of the socket and into another place, they need time to connect to the network before they can be used again.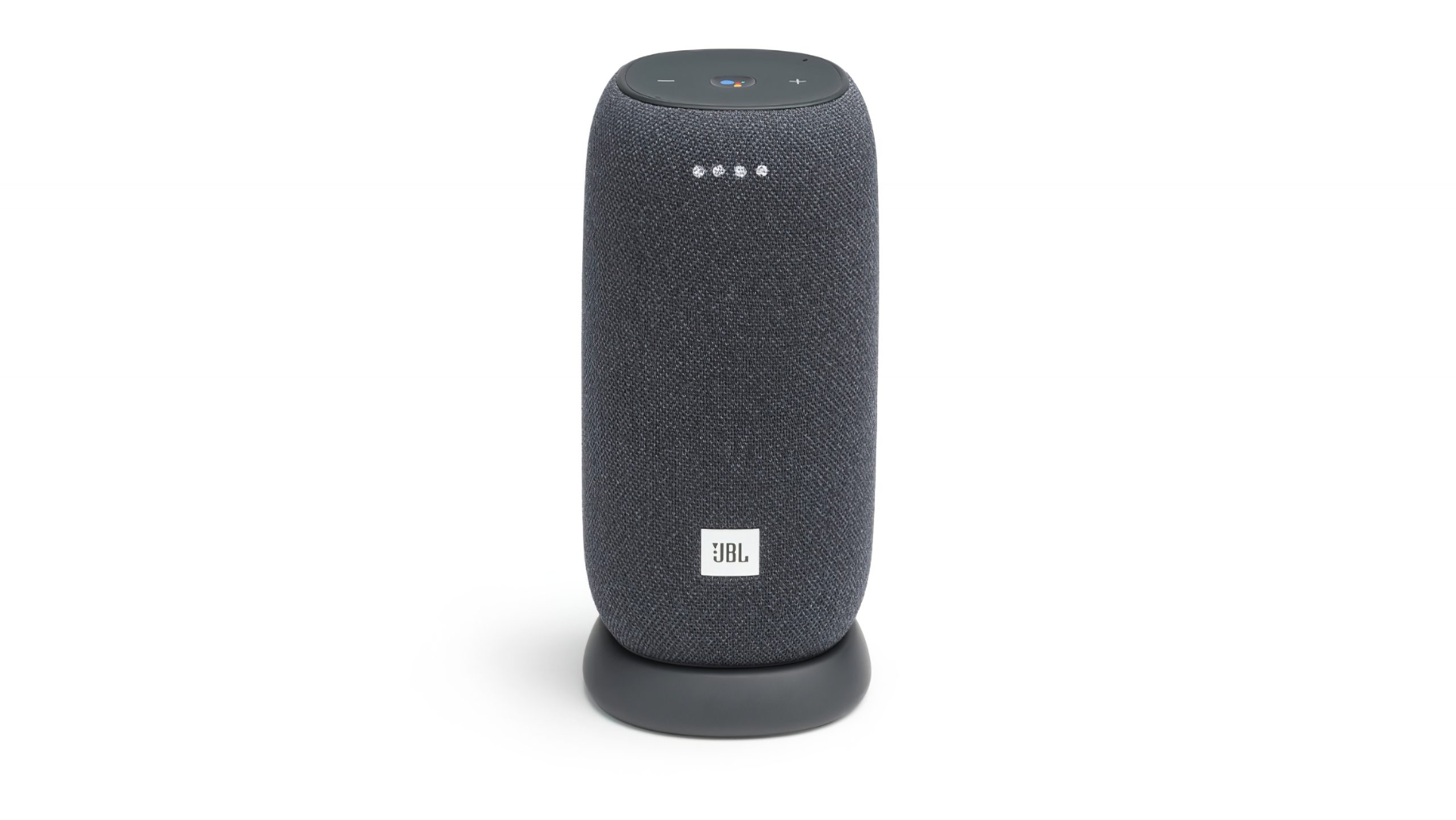 Features and usability
With Link Portable, you can control smart products with your voice, just like with Google Nest speakers. It can also integrate with them. The size of the Link Portable is handy, it fits well in the hand and is easy to take with you. The battery life is a modest 8 hours and it does not support fast charging. It thus takes three and a half hour to fully charge, which is quite long.
There is no app for Link Portable, but open Google Home on your mobile and you can make sound setting there if you want. Unlike Google's smart speakers, it unfortunately can not be paired for stereo.
Sound quality
The sound of Link Portable is more clear than fun. The voices of newsreaders are clear and distinct, and it's no problem to hear what the Google Assistant is saying.
On music, the bass register appears a bit messy, there is very limited dynamics and control here. The lower midrange is also thin, so both voices and instruments sound quite tinny.
After turnimg up the volume just halfways, the output of the JBL speaker flattens out. Then it simply does not go any higher, it just sounds flatter. The sound quality is somewhere between the Google Nest Mini and the larger Nest Audio, and can not be compared to the Sony SRS-XB23 at about the same price as Link Portable.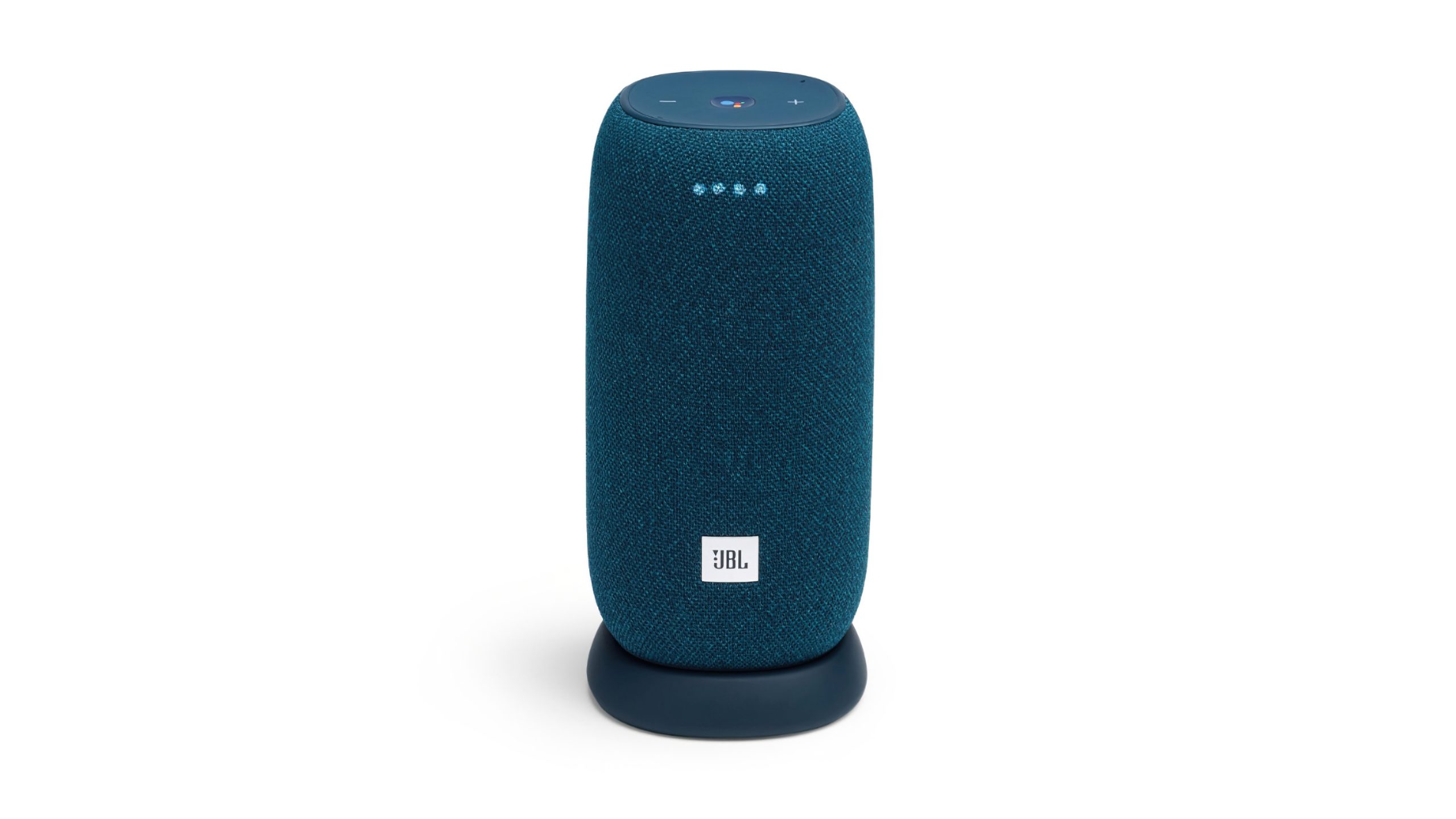 JBL Link Portable: Conclusion
JBL Link Portable is both a portable speaker and a smart speaker. It is easy to use and the sound is perfectly OK. But you pay extra for both functions: It is easy to find a more well-sounding, stationary smart speaker for the same price, and it is also unproblematic to find a portable speaker without a smart function that also sounds better. In other words, you should feel the need to have both functions in the same speaker. Other wise, there can be a lot to gain from buying one of each instead.
Also in this test
JBL Charge 5
Party on the trip
JBL Charge 5 plays loud and powerful, and is the one you want to take with you on a ride.
Powerful sound, good battery life, several can be connected.
Slightly sharp treble, no sound settings in the app.
Marshall Emberton
It looks tougher than it sounds
The unmistakable Marshall design will appeal to many rock lovers. But the sound of Emberton is rather tame.
Rough and tough sound, robustly built, a look that appeals to rock lovers.
Thin midrange.
Sony SRS-XB33
The best portable
The Sony SRS-XB33 is, in short, the best wireless travel speaker in its class.
Impressively full and good sound. Good battery life, several can be connected.
The sound may need adjustment before it sounds at its best. Pretty slow charging.
Sony SRS-XB23
Good sound in a handy format
The cylindrical SRS-XB23 is smaller and more convenient than its big brothers. But it lacks a bit of sound.
With a little adjustment, the sound is quite engaging, with a rich bass that does not dominate too much.
Slow charging. The speaker requires sound tuning to sound good.