Peter Gotschalk
Published

2020-08-09 - 5:30 pm
Easy to get started. Good sound and picture quality. Possibilities to adjust the motion sensor's sensitivity and privacy.
Does not work with Google Assistant or Apple HomeKit. Requires Ring Protect Plan to work optimally.
Specifications
Type: doorbell
Wireless: Wi-Fi 802.11 b / g / n 2.4 GHz / 5 GHz
Works with: Android, iOS, Amazon Alexa
Power: rechargeable battery
Dimensions and weight: 128 x 62 x 28 mm
Other: 1080p Full HD Video, motion sensor, bidirectional audio with noise reduction, 160 ° horizontal viewing angle, night viewing, -20 ° to 48 °, weatherproof
Web: ring.com
If you have already jumped on the Smart Home carousel, and use surveillance cameras to protect yourself against theft when you are not at home, a smart bell with built-in video is an obvious next step on the road.
Should the postman accidentally ring the doorbell to check if you are at home before he leaves a pick-up message in your mailbox that you can pick up the package once next week, you will be called directly from the doorbell to your mobile, and you can both see and talk to the bidder in real time.
In other words, with a connected video ringtone you can be at home almost all the time, even if you are not physically present.
We have already tested several of the same type – including Ring Video Doorbell 2 and Ring Door View Cam – and now Ring Video Doorbell 3, the successor to the former, has landed on the test bench. The doorbell comes with few but useful improvements that we will return to soon.
Configuration
Just like its predecessor, the Ring Video Doorbell 3 is easy to assemble and set up. Ring has apparently thought of everything, and for example there are small strategically placed stickers with instructions on the product itself, while the app abounds with videos that go through the layout and each function in detail. IKEA could not have done better.
If you want to replace your old doorbell and let Video Doorbell 3 run on a transformer, you should let an electrician do the installation, as it can easily go wrong.
It is easier to let Video Doorbell 3 run on the included rechargeable battery, but then you have to be a little practical, because the bell will still be mounted. Everything you need for mounting, including screws and a screwdriver, is included in the box.
Functions
Once the video doorbell is installed, it basically acts as an interactive surveillance camera. Ring Video Doorbell 3 comes with 1080p video with a viewing angle of 160 degrees, motion sensor, two-way audio with noise reduction and night vision.
The camera is of course started if someone calls, but you can also receive a message on your mobile, for example, if the camera detects a movement in the field of view, and you can stream live from the camera. Saved surveillance videos can be shared with others via social media or messages via SMS or chat apps.
Video Doorbell 2 could do all this too, but a novelty is that you can now adjust how sensitive the motion sensor should be. And to protect your privacy, you can also block parts of the camera's field of view, so the motion sensor does not respond to motion in the current area, and the area is shielded by a black square on all video recordings.
Usage
In practice, Ring Video Doorbell 3 works brilliantly. If someone rings the doorbell – or the motion sensor detects a movement – you will receive a lightning-fast message on your mobile. The video quality is more than good enough to see who it is, and it works very well to talk to the visitors.
Without a subscription, you only have access to selected functions – namely live stream and two-way communication with people who are near the camera. If you want to save surveillance videos, it requires that you subscribe to Ring's so-called Protect Plan, which costs 3 Euro a month.
Call Video Doorbell 3 works with Amazon Alexa, but unfortunately neither with Google Assistant nor Apple HomeKit. In return, the video doorbell can be paired with other Ring products in the Ring app, so you can keep track of all the cameras from one place.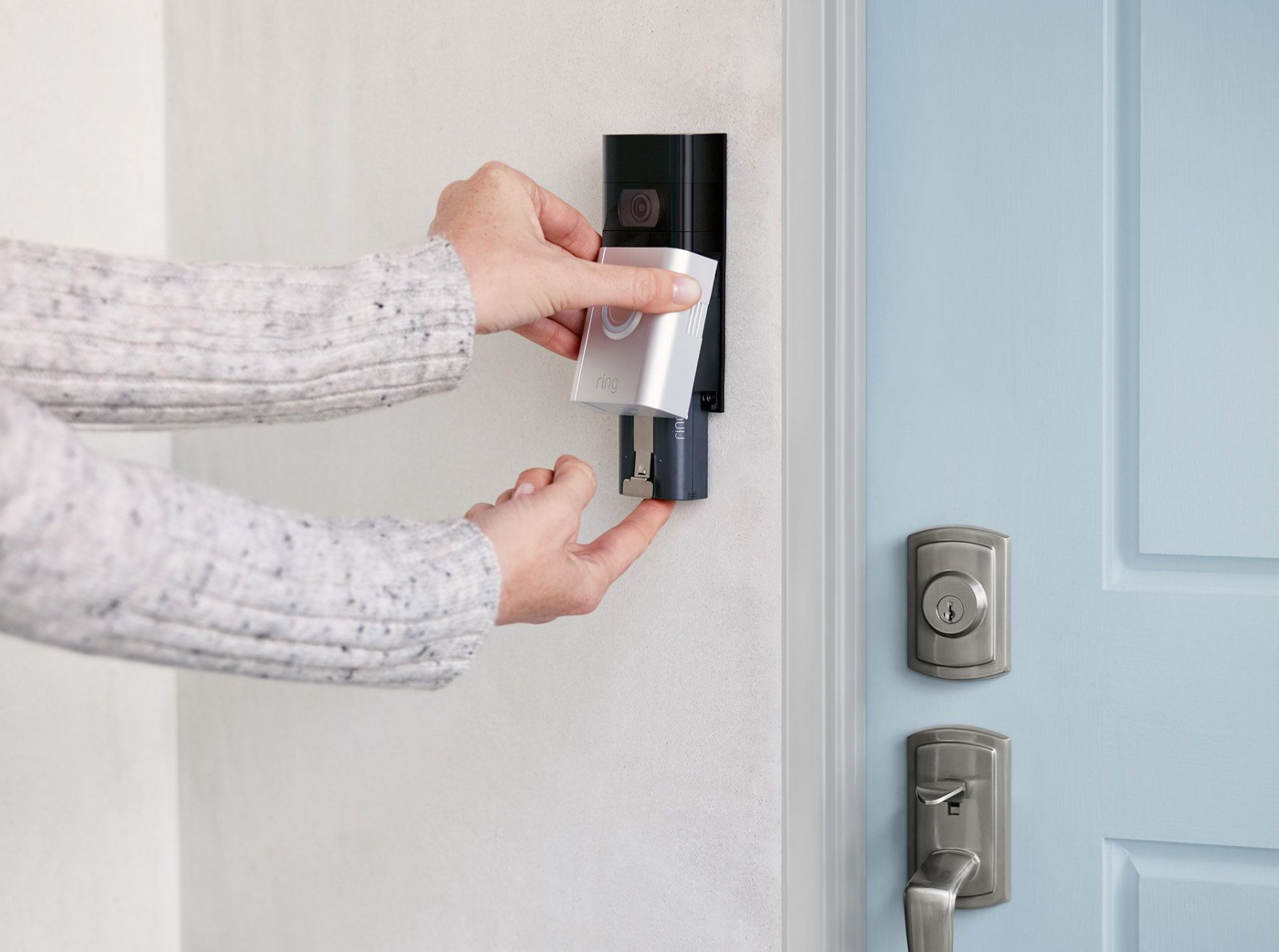 Conclusion
Ring's latest video doorbell is perfect if you get unexpected guests or the postman comes by when you are not home. The video quality is good, and the surveillance can be combined with Ring's other cameras.
Compared to its predecessor, the Ring Video Doorbell 3 comes with improved capabilities to protect privacy and fine-tune the motion sensor. On the other hand, the product still only works with Amazon Alexa, which is a minus in a market where Google Assistant and Apple HomeKit are the most common Smart Home ecosystems.