Peter Gotschalk
Published

2021-04-16 - 7:53 am
Easy setup, good sound and picture quality and lots of smart features, including the ability to share videos with others. Good integration with various Smart Home ecosystems, and they even thought about privacy.
Only a few features without the Arlo Smart Plan. Motion sensor reacts a little slowly in the dark. No integration with Apple HomeKit.
Specifications
Type: Surveillance camera
Wireless: Wi-Fi 802.11ac/b/g/n, 2.4 GHz
Works with: Android, iOS, Amazon Alexa, IFTTT, Samsung SmartThings
Power: Micro USB
Dimensions and weight: 11.32 x 5.2 x 4.9 cm/427 g
Other: 1080p Full HD video, 12x digital zoom, motion sensor, 2-way audio with echo and noise reduction, 130 ° diagonal view, siren, night vision
Web: https://www.arlo.com/eu/default.aspx
The company Arlo, which was previously part of Netgear, is known for excellent but expensive monitoring solutions such as. Arlo Pro 3.
The Amazon-owned competitor Ring, on the other hand, has surveillance cameras like the Ring Indoor Cam on the market that can do most things for a fraction of the price. However, you are almost forced to subscribe to one of Ring's so-called Protect Plans to get the full benefit of your surveillance camera. Without a subscription, the camera's functionality is limited to a minimum.
And that business model is obviously so attractive that Arlo has said to themselves that "we need such a thing, too!". Voila, enter the Arlo Essential Indoor Camera, which in significant areas is a copy of Ring's budget camera.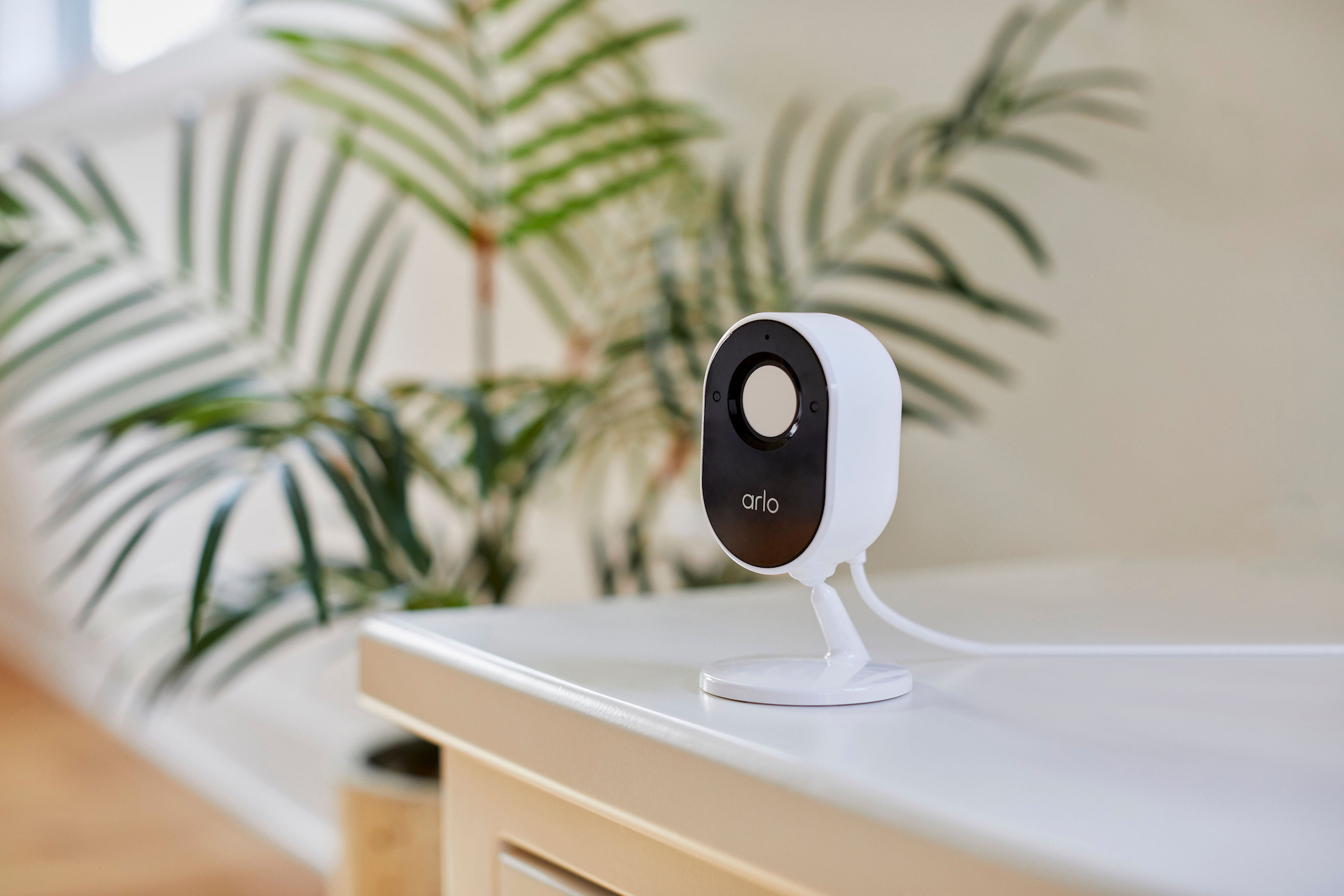 All functions with Arlo Smart Plan
As the name suggests, the Essential Indoor Camera is intended for indoor use. The camera connects to the Internet directly via Wi-Fi and thus does not need a separate base station like Arlo's more expensive cameras.
Essential Indoor Camera records video in 1080p Full HD and comes with night vision, so you should be able to get clear pictures and recordings of what is happening in the home both day and night. If the camera detects a movement, the user receives a warning directly on his mobile phone. Then you can choose to activate the built-in alarm or use the camera's microphone and speaker to talk to the person who has disturbed the peace of mind.
Essential Indoor Camera delivers excellent image quality, both night and day. However, the camera's motion sensor is a little too sluggish in poor lighting. (Photo: Peter Gotschalk)
And just like with the Ring Indoor Cam, it's pretty much the range of features available if you don't sign up for a subscription. In this case, a so-called Arlo Smart Plan, which costs around GBP 2 a month for a single camera (the first three months are free).
With a Smart Plan, you can store video clips of various events for up to 30 days in the cloud, so you can go back in time to see which event triggered a particular alarm.
The Arlo Essential Indoor Camera also comes with the ability to set activity zones, which are areas in the camera's field of view where you have to react to movements, just as the camera can distinguish between e.g. people and animals so that the alarm does not go off every time the dog or cat moves around the room. All functions that also only work if you subscribe to Arlo's Smart Plan.
Easy and convenient
Can you live with the fact that the Arlo Essential Indoor Camera costs the same as a single craft beer in Tesco per. month, you get a good product for the money. The setup simply requires that you turn on the camera and download Arlo's app to your smartphone, then the rest goes pretty much by itself. The camera can be placed on a table or hung on the wall, and for the latter purpose both screws and brackets are included in the box.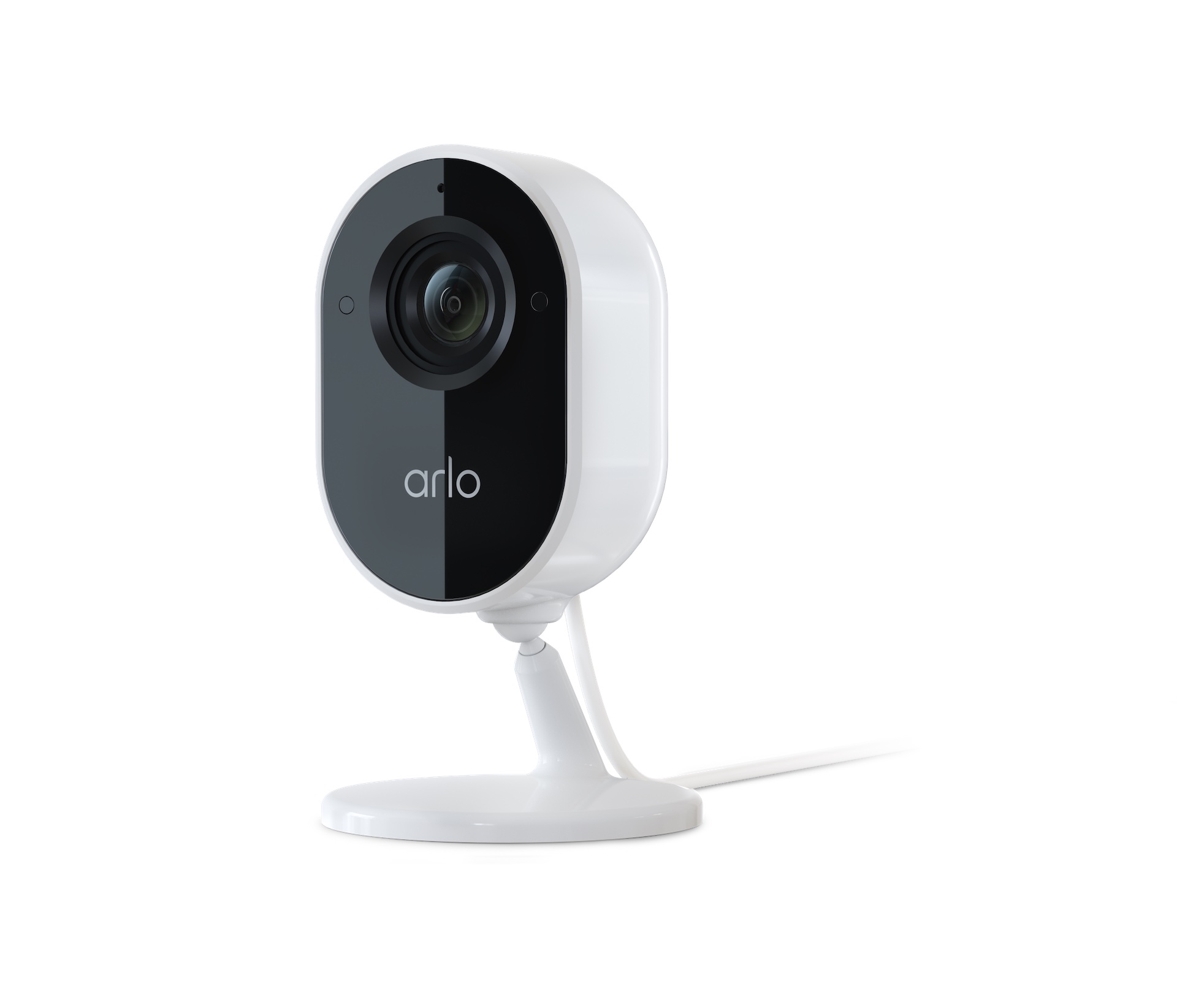 The operation itself is also easy and straightforward. Whether you are arranging activity zones, setting whether the camera should respond to both sound and movement, or you want to forward video clips from the online library, it is as easy as scratching your neck.
The night mode also works fine, and the only criticism should be that the Essential Indoor Camera is a little longer about responding to movements and triggering the alarm if it is dark in the room.
Essential Indoor Camera should be especially praised for the so-called Privacy Shield, which is simply a flap that goes down in front of the camera lens if you deactivate the camera via the app. The microphone is also turned off, so you can be absolutely sure of being protected from hackers and other good people while you are at home.
The Arlo Essential Indoor Camera comes with the ability to set activity zones, just as it is also easy to make the basic setup of the camera. (Photo: Peter Gotschalk)
Conclusion
Arlo Essential Indoor Camera is not expensive, but it still costs almost twice as much as e.g. Ring Indoor Cam. Still, go for Arlo's camera if you ask us. Firstly, Arlo has better control over security, which the aforementioned Privacy Shield is a good example of, and secondly, Essential Indoor Camera works with several different Smart Home ecosystems – including Google Home and Samsung SmartThings – where Ring's products really only offer full integration with Amazon Alexa.
Unfortunately, neither the Ring Indoor Cam nor the Arlo Essential Indoor Camera offer full integration with the Apple HomeKit. The operation of the Essential Indoor Camera must therefore take place via Arlo's own app, if you are an iPhone or iPad user at home.
But in short, the Essential Indoor Camera is easy to set up and delivers excellent sound and picture quality. And because Arlo has thought about security and users' privacy, you can also set up the camera in your bedroom. That security is worth a few hundred kroner extra, we think.