In 2020, Chinese OnePlus launched a brand new series of affordable smartphones under the name OnePlus Nord. Since then, we have tested both the OnePlus Nord for almost and the somewhat cheaper OnePlus Nord N10 5G.
We liked both mobiles so far, but the OnePlus Nord N10 will probably be a little too limeted for most, and although the first OnePlus Nord certainly impressed on a number of points, one had to live with just as many compromises compared to, what OnePlus had in store.
The same conclusion seems to have been drawn by OnePlus itself, because the new OnePlus Nord CE 5G ("CE" stands for Core Edition) is a lot cheaper than the first model in the Nord series, but should still try to give users all the main features from the original Nord model without compromising on quality.
Appearance and construction
You have look very carefully to notice the physical differences between the original OnePlus Nord and the new CE model.
Thus, the OnePlus Nord CE, like its predecessor, is nicely designed with a precisely cut frame in bluish hard plastic (on the Blue Void version). The back of the plastic, which on our test specimen was a fresh cyan, is thankfully matte so it does not attract unnecessary fingerprints. At the top left of the back is a narrow and discreet camera module, which is confusingly similar to last year's model. However, only on the surface, as the camera on the CE model is completely differently equipped, but we will return to that.
On the front we find a flat screen surrounded by a discreet black border. The power button is located on the right side of the phone, while the volume is adjusted with two buttons on the left side.
Unfortunately, the classic "OnePlus button" for physically switching between silent, vibration and ringtone, which is found on the vast majority of the company's mobiles – including the original OnePlus Nord – has been omitted on the CE model.
It's a shame, because this reinforces one of our biggest criticisms from last year's review of OnePlus Nord, namely that if it had not had OnePlus in large letters on the back, the phone could just as well have been from Xiaomi, Oppo or ZTE. OnePlus Nord was not very "OnePlus-like", and OnePlus Nord CE looks even more like its predecessor, a product that has not received much love or its own identity from OnePlus' design department.
This may be due to the fact that OnePlus has merged their development department with another Chinese mobile phone manufacturer called Oppo. The two companies have the same owner, so financially it makes good sense for them to merge in terms of technology and design. But if OnePlus Nord CE 5G is to be a benchmark, we believe that the expanded collaboration between the two brands has unfortunately degraded OnePlus' previously so unique design language.
Screen and sound
Just like its predecessor, the OnePlus Nord CE 5G comes with AMOLED screen in FHD+ resolution, just as it has both HDR10+ and the same 90 Hz refresh rate as last year's flagships, e.g. OnePlus 7 Pro.
The screen resolution is actually Full HD, but because the screen is designed in the slightly special 20: 9 format, you get a little more pixels for the money. In general, for the price you get one of the best and most comfortable screens on the market right now with OnePlus Nord CE.
The mobile also delivers an excellent sound experience. The speech quality is okay and it is actually only the lack of stereo sound from the phone's built-in speakers that pulls down the overall accounts. On the other hand, the OnePlus Nord CE comes with something that will please many audiophiles, and which the original OnePlus Nord had to do without, namely 3.5 mm minijack connectors for headphones. Yay!
Camera
As mentioned, the OnePlus Nord CE is equipped with a slightly different (and downgraded) camera compared to its predecessor. Thus, the primary camera is 64 megapixels, which is complemented by a separate mono-depth sensor and an ultra-wide-angle camera with a viewing angle of 119 degrees. But the camera must completely do without optical image stabilization (OIS), which was built into the first OnePlus Nord's primary Sony IMX586 sensor, just as last year's Nord model also had an extra dedicated macro lens to do well with.
However, the biggest downgrade has happened with the front camera. The original OnePlus Nord had a dual front camera with a primary lens of 32 megapixels as well as an additional 8 megapixel ultra-wide-angle lens (105 degrees), so you could also take your friends on your selfies.
It was a feature tailored to a young audience, for whom Instagram and Snapchat are the most important apps on the mobile, and therefore it may come as a surprise that OnePlus has not retained the dual front camera in the new "Core Edition" mobile that after all, should just contain all the key features from last year's model.
In any case, despite the lack of optical image stabilization and dual front camera, the OnePlus Nord CE 5G still takes good pictures in most situations.
You can get very close to your subjects without any problems, the bokeh function is good, whether you shoot with the front camera or the primary camera, and the large lens of 64 megapixels can take high-resolution images that are really rich in detail and offer vivid and dynamic colors.
Performance and features
In benchmark tests, OnePlus Nord CE performs on a par with last year's model, although in principle there is a slightly weaker processor under the screen. However, this is the slightly newer Snapdragon 750G, which in independent benchmark tests has also been shown to perform on a par with the Snapdragon 765G that sat under the screen on the OnePlus Nord.
And when we compare last year's Nord directly with Nord CE, the latter wins convincingly when it comes to daily use. Because where OnePlus Nord tended to get very hot when it had to run heavy apps and big games, OnePlus Nord CE just spins out there without burning its fingers for that reason.
Like last year's model, Nord CE must do without wireless charging, but in return it supports OnePlus' Warp Charge 30T technology, which can charge the 4500 mAh battery from 0 to 70 percent in half an hour. And note that the battery in Nord CE has become larger and holds power longer than OnePlus Nord could perform. In fact, the OnePlus Nord CE managed to run for over nine hours in our stress test, which is quite impressive. Then you can live with having to do without wireless charging.
Conclusion
Objectively, the OnePlus Nord CE is not better in all respects than last year's OnePlus Nord. But it is almost 1,000 kroner cheaper, and yet it is at least as good or even better on a number of points that are important to most consumers. That is why we give Nord CE the same grade as last year's model, but also our special recommendation on top of the hat.
The screen on Nord CE is just as good as on last year's model, and this year the mobile has a 3.5 mm minijack connector, which should probably please a special segment of consumers.
On the other hand, you have to do without a few things that we actually appreciated at OnePlus Nord – among others. the dedicated OnePlus button as well as the dual front camera – but the camera experience itself is just as good as last year (if you disregard ultra-wide-angle selfies). The same goes for performance, and just as importantly, Nord CE comes with a larger battery that can be charged just as fast as the battery on last year's model, but actually holds power longer.
For the price, you can actually not go wrong in the city with OnePlus Nord CE 5G. And then there is the fact that the mobile – like last year's predecessor – does not have quite the same unique touch and design language that we otherwise know from OnePlus' mobiles.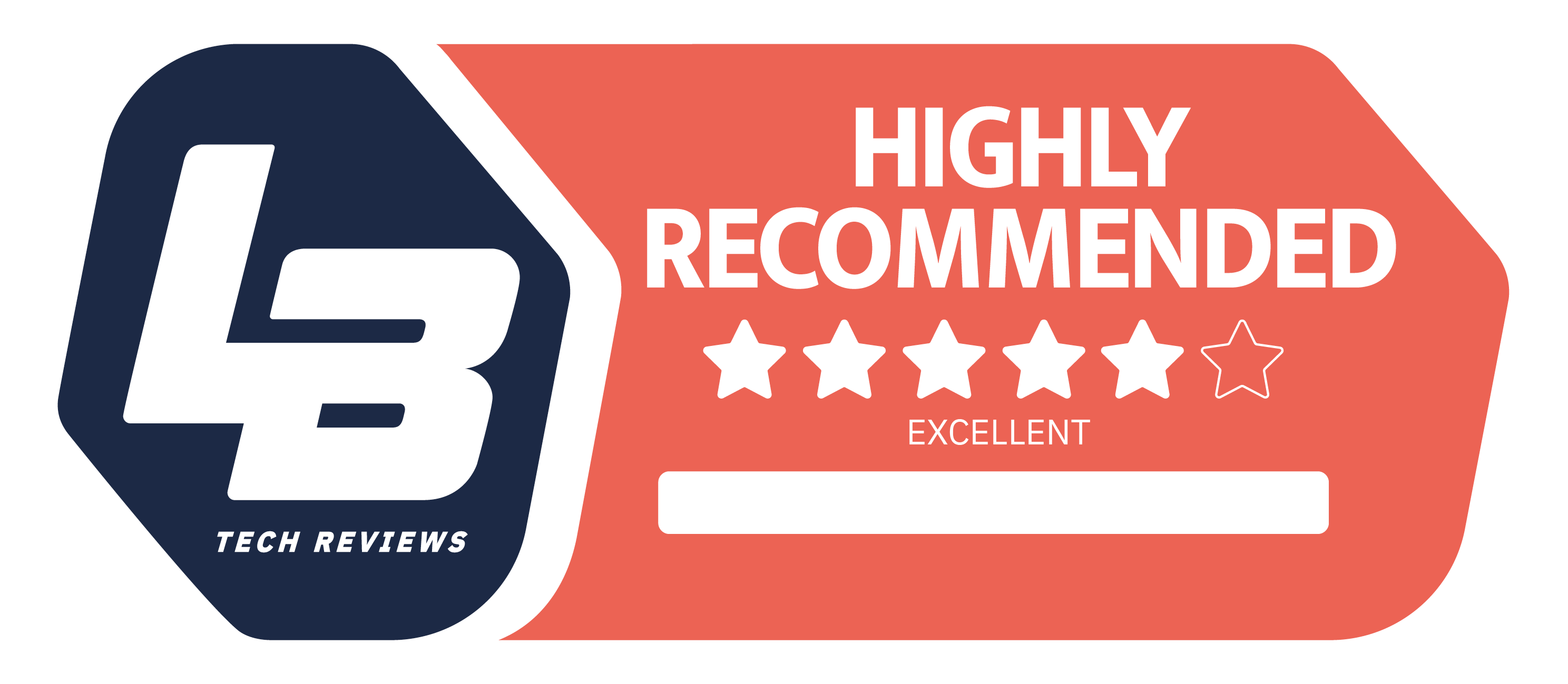 Basic
We think
Lightweight and robust mobile at a really good price. Excellent screen with 90 Hz refresh rate, good camera, decent performance and a large battery that holds power for a long time and can be charged from 0 to 70 percent in half an hour.
Missing dedicated OnePlus button for setting silence, vibration and ringtone. In addition, do not have stereo sound and wireless charging. And then we could have wished that OnePlus had retained the dual front camera. Generally a slightly anonymous design.