For the first time in years, many are excited about a new iPhone model. The problem is that it is not for the new iPhone 8 or 8 Plus. All the questions I have received since the launch have been about iPhone X. This is despite the fact that iPhone 8 includes new technology and many improvements over the previous model. You might compare this to a custom-painted, super-stylish, luxury model that car brands display at trade shows, while people settle afterwards for the standard model.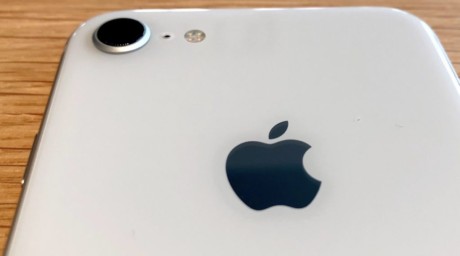 Appearance and construction
iPhone 8 looks more or less like iPhone 7, iPhone 6S and iPhone 6. It really feels as though Apple has put all the energy in the design of the X. However, the fact that the back is made of glass instead of metal is new. It doesn't sound very robust, but Apple assures that is extremely durable. I guess we shall see when people start losing them. However, the glass is not as sensitive to fingerprints as those of some competitors. It is also "water resistant".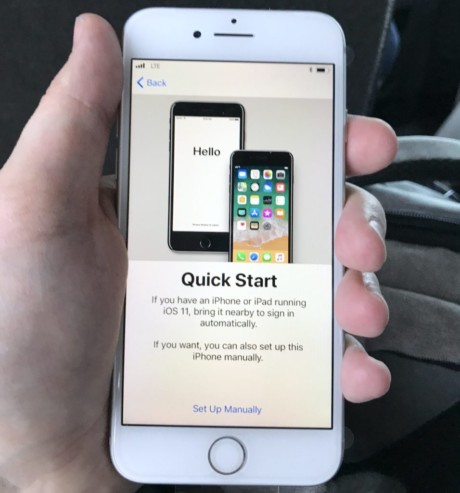 Display
Not much has happened with the display technology since the previous model. The resolution and screen size are the same. The colour rendition has been good from before, but now the same white balance feature has been introduced on the iPad Pro. True tone familiarises itself with the surrounding light and adjusts the colour temperature so that the perceived colour is always the same. It's not something you notices when you uses it, but if you turn it off, it somehow feels "wrong".
Camera
Although the specs for the camera look the same, Apple has actually worked with it in the inside. The sensor has become larger and faster, while adding new filters. The LED flash also provides more even lighting. Above all, however, you benefit from the new Bionic processor to assess the subject and perform image processing. Everything has also been calibrated to work with Apple's solution for Augmented Reality.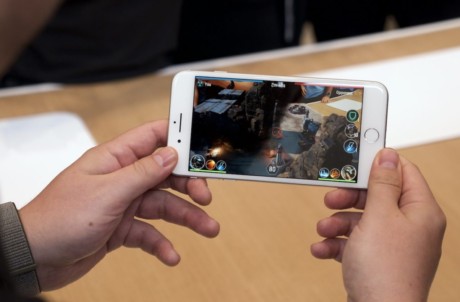 IKEA releases an app that allows you to try out the furniture at home before you buy.
It is also noticed on our test images. iPhone 8 produces images with slightly more saturated colours than before, without exaggerating like Galaxy S8. You get more details, and you get more depth in the pictures with better background sharpness. In dim lighting, you get more natural colours than with iPhone 7, and the noise is more controlled. Galaxy S8 provides "brighter" images, but also loses details in a way that non iPhone 8s do.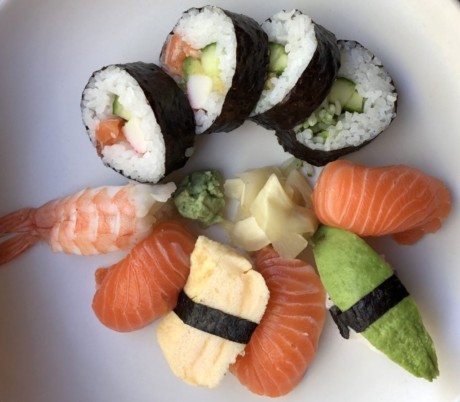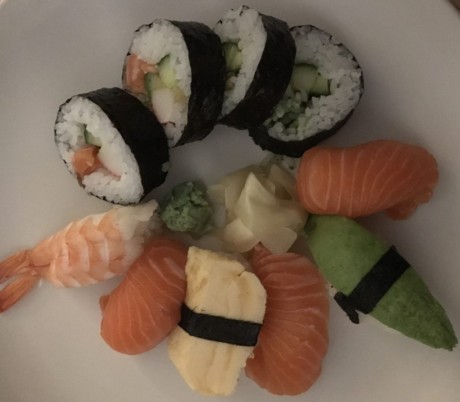 Audio
For once, the sound in the speakers has become noticeably better. One can notice that they have done something to the solution they have used on the iPad Pro. They handle significantly higher volume without it shrieking, and have at least a hint of bass rendition. In spite of the short distance between the speakers, you even get a certain stereo effect. The iPhone has suddenly gotten one of the best speakers on the market. However, there is no difference in the wireless sound.
Also read: Finally, multi-room with Airplay 2
Use
Besides the smart innovations in iOS 11, which all iPhone owners get access to, it's actually the charging that is the big news. In part, it either supports fast charging, if for example you use the charger from the iPad Pro. 50 percent charge in 30 minutes! Moreover, you can finally charge it wirelessly! It works okay with existing Qi-chargers albeit a little slowly. However, Apple promises us faster charging after an update as well as its own chargers.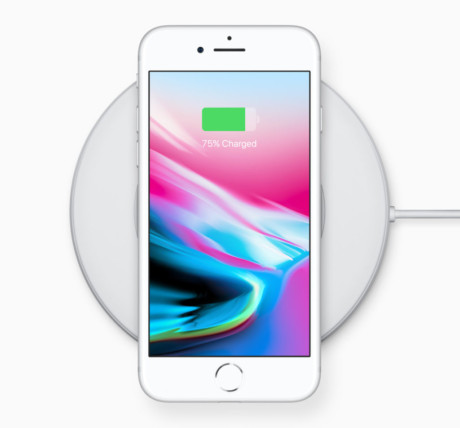 Performance
Apple's new A11 Bionic processor now has six processor cores. If we were astonished by the performance of iPad Pro, we are certainly more so now. It is just simply incredibly fast! Faster than iPad Pro, almost in a class with the MacBook, and definitely in a different league than the competition. Geekbench measures 4137 for a core and 10214 (!) for several, compared to 3933/9305 for iPad Pro, and 1987/6692 for Samsung Galaxy S8. The browser tests are even more convincing.
Conclusion
There is no doubt that the iPhone 8 is faster, smarter and better than iPhone 7. But it also looks exactly the same and lacks the "must have" feeling that iPhone X has. In a way, Apple has simply become its own worst competitor. So who wants to buy an iPhone 8? Anyone who thinks that iPhone X is unreasonably expensive for a mobile phone. Anyone who gets a new company mobile phone or renews the subscription. Those who still want a fingerprint reader. And they will surely be satisfied.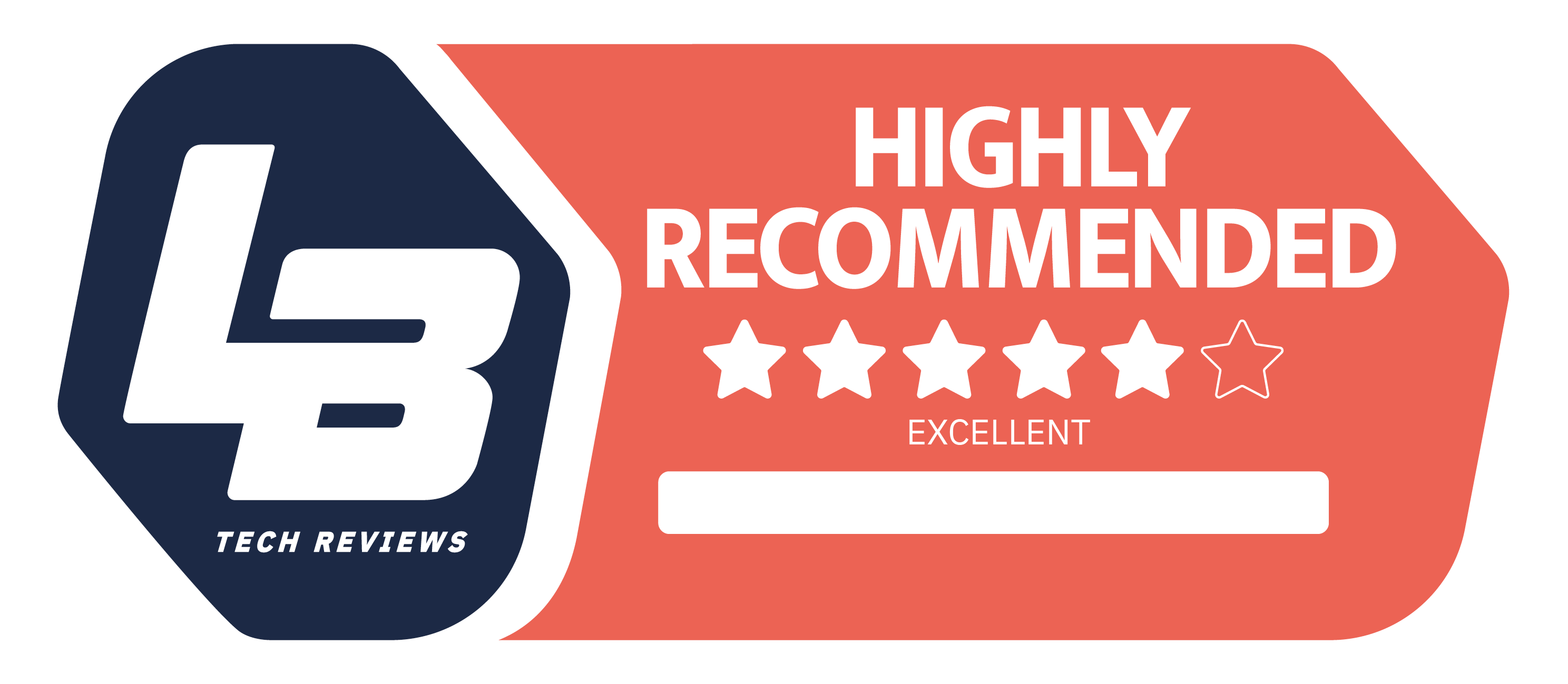 Premium
We think
iPhone 8 is incredibly fast, can be quickly recharged and supports wireless charging. Very good camera and speakers.
Design and display feel obsolete, and it's somewhat unclear which group the iPhone 8 is targeted at.