Jonas Ekelund
Published

2018-08-17 - 8:16 am
Elegant, new rounded design. Smaller edges and larger display. A performance monster.
No headphone jack. Smooth back. Pictures taken in the dark are not in top of the class.
Specifications
Operating system: Android 8.0
Screen: 5.7" IPS 2160 x 1080 (428 ppi)
Processor: 2.7/1.7 GHz octacore
Snapdragon 845
Memory: 4 GB / 64 GB + 400 GB micro SD
Camera: 19 Mp 25 mm F2.0 + 5 MP 23 mm F2.2
Wireless: 4G LTE, Wifi ac, BT 5.0, NFC
Dimensions/Weight: 153 x 72 x 11.1 mm/198 grams
Battery: 3180 mAh, fast charging, wireless charging
Website: sonymobile.com
Last year's Xperia XZ1 was a more moderate version of the totally crazy Xperia XZ Premium, with a more normal large display without 4K and a neater format. The XZ2 is a smart compromise, with a bigger display and more pixels, without going to extremes. But above all, Xperia has finally been given a design update. Instead of square and sharp lines, it now has curved shapes and is softly rounded. And finally, the edges have shrunk.
The screen size has increased to a whopping 5.7 inches, which on paper provides a larger display than what is on the XZ Premium. But since it is long, the width is even smaller. This does have an affect when watching movies. However, the movies look fantastic, thanks to Sony's image enhancement, which converts SDR to "almost HDR". Sony continues to bank on audio. The new speakers handle higher volume with a greater scope and better dynamism. They also support Hi-Res Audio through wired headphones, but unfortunately, Sony has removed the headset connector.
Camera
At first sight, it looks like not much has happened with the camera since the last model. This was not bad in itself, with its super slow-motion recording. But under the shell, improvements have been made with a new image processor. As a result, you can now film in HDR, which is unique. One can also film in 960 fps in full 1080 resolution, although, over a shorter period. One can also 3D scan oneself with the selfie camera instead of having an assistant walk around with the main camera.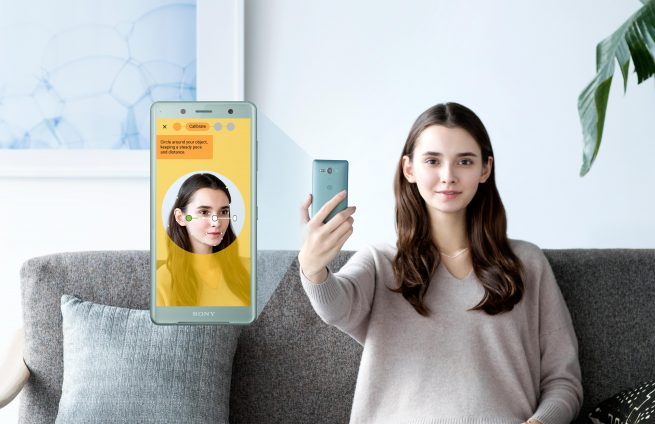 Now, one can 3D scan oneself with the selfie camera. [/caption]
The new image editing represents a distinct difference from previous models. In particular, HDR is impressive, with better exposure than Galaxy S8 and a more accurate white balance than iPhone X. This is also shown by our X-Rite test chart, where we now get the correct colour rendition. However, the automatic food mode for food photography causes colours to be far too exaggerated. In low light, the camera has a little difficulty focusing, but there is little noise and vibrant colours.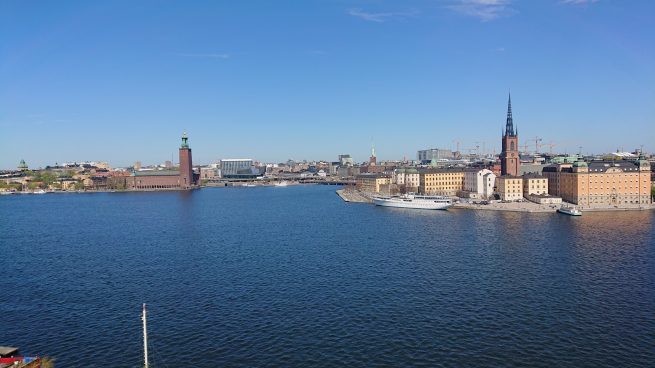 Conclusion
Gone are the large and angular Xperia models; now we get soft shapes and thin screen edges. Thus, Sony squeezes a larger screen into smaller exterior dimensions. The smooth back is nice, but causes the mobile phone to slide on the table. The camera takes better pictures with correct exposure and colour rendition. XZ2 is also the first to film in HDR. Even the sound has improved with speakers of higher quality. If you have a wired headphone, you have to use an adapter. What impresses most, however, is the phone's insane performance that runs icircles around most of what is on the market. Xperia XZ2 is an obvious upgrade for Sony fans.
Also in this test
Apple iPhone X
X-tremely impressive iPhone
Apple is back on the throne with the first iPhone in years that feels revolutionary.
Facial recognition that actually works. Brilliant display and excellent camera. Great to use without the home button.
Very pricey.
Asus Zenfone 5 (ZE620KL)
Top quality at low price
Asus delivers the most one could wish for at a very attractive price.
Approved facial recognition. Surprisingly good performance. Taking excellent pictures under most conditions.
The design is very similar to the iPhone. No wireless charging.
Nokia 8 Sirocco
Nokia is back in the fight again
Sirocco is awfully close to being a winner, but has been surpassed at the finish line.
Well built and feels luxurious. Excellent performance. Takes nice pictures under most conditions.
Not the latest processor. No optical image stabilisation.
Samsung Galaxy S9+
The best Galaxy yet
Samsung certainly increases the speed, without much trouble.
Best all-round mobile phone with Android at present. Outstanding camera and fast hardware.
Not the best battery. Facial recognition is slow and inaccurate.
Huawei P20 Pro
The new king of cameras
Huawei shoots wells, sweeping aside the competition.
The absolute best camera on a phone to date. Super fast facial recognition, very good battery, hug and beautiful display.
No SD card slot. Greasy and slippery back. No wireless charging.