Peter Gotschalk
Published

2020-06-03 - 7:30 am
By far the fastest tablet. Fantastic screen. Now with mouse support and excellent keyboard as an accessory.
Poorer battery life than its predecessor. Fast charging is not included. Very expensive fully developed.
Specifications
Operating system: iPad OS 13
Screen: 12.9 "IPS 2732 x 2048 (264 ppi) 120 Hz
Processor: 1.6 / 2.5 GHz octacore A12Z Bionic
Memory / Storage: 6 GB / 128 GB – 1 TB
Cameras: 12 Mp F1.8 / 10 Mp F2.4 11mm + 7 Mp F2.2
Wireless: Wifi 6 (ax), BT 5.0 (4G LTE)
Dimensions / weight: 281 x 215 x 5.9 mm / 641 grams
Battery: 9720 mAh, 10 hours, 18 W charge
Web: apple.no
At the end of 2018 came a proper upgrade of Apple's craziest iPad, with incredible performance and significantly narrower screen edges. This year, Apple is instead pushing for the new model to replace a laptop. They said that last year too, but that keyboard was a bit so-so. Now, however, you can get a proper keyboard, and there is finally support for mouse and touchpad in the software. Is this the year Apple cracked the code with Apple iPad Pro?
Where's the news?
Normally, we should have dedicated a few paragraphs to the new design, the updated screen, the better sound, new connections, and chin drop over the performance measurements. But we can not do that, for the most part is actually more or less unchanged since the 2018 model. However, there are some minor details to mention.
The screen is still the best we've seen, with excellent color reproduction and smooth panning, thanks to the 120 Hz refresh rate. This year's screen has, however, become up to 50 percent brighter, which really helps outdoors. Like the latest MacBook Pro models, it also has five microphones for high-quality stereo recordings.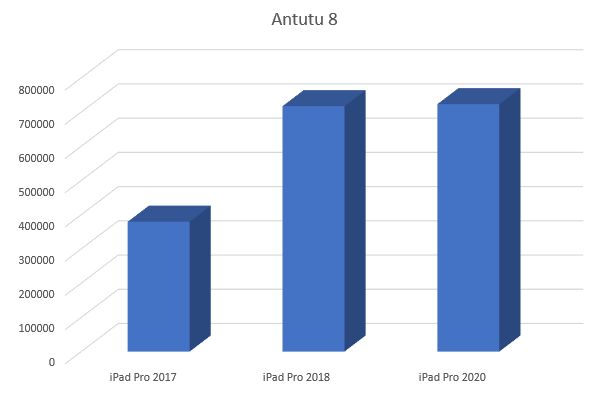 Boring enough, there is no new processor generation. Apple continues to drive the A12 architecture, but has added a core to the graphics processor. This gives our measurements a difference of 10–20 per cent in graphic-heavy adaptations. In certain tests, we see a general increase in performance of a few percent, which can be explained by the fact that there is now 6 GB of memory in all models. Far from the doubling in performance we sometimes saw between generation 2 and 3 of the iPad Pro. However, it must be said that it was already the most powerful mobile processor on the market. And support for Wifi 6 is nice.
Camera and AR
The big and most obvious news is that Apple has now also equipped the iPad Pro with more cameras. The previous model's wide angle camera of 12 megapixels is retained, and we can not see any obvious quality improvement since last. What has been added is an ultra-wide-angle camera, equivalent to 11 mm, of 10 megapixels. The question is whether anyone has missed it, as we extremely rarely see anyone take landscape photos with an iPad.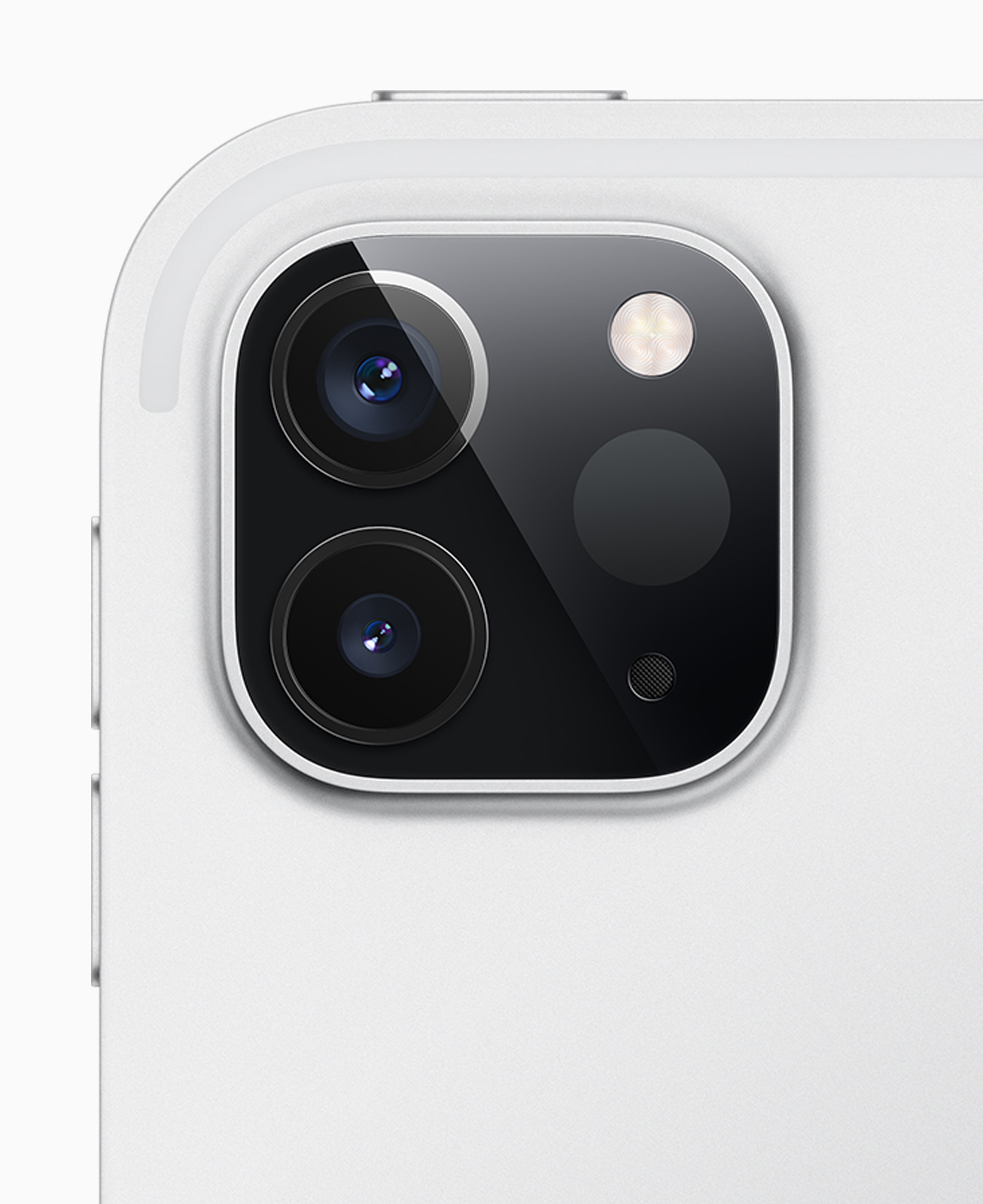 Interestingly, however, there is also an additional sensor next to the camera lenses. It is a so-called LiDAR scanner, which stands for Light Detection And Ranging. It throws light at objects up to 5 meters away, and measures the distance from the camera with enormous precision.
This makes Augmented Reality, "augmented reality", much faster and more accurate than before. To test how IKEA furniture fits in the home or play Angry Birds AR, you no longer need to scan the room. It only works immediately. It also makes the virtual measuring tape more accurate. However, AR has hardly been a huge success, so we have a hard time seeing that this would be a heavy argument for buying new iPad Pro. It is more likely that Apple will use it as a test bench for technology needed in the glasses it is rumored they will drop within a few years.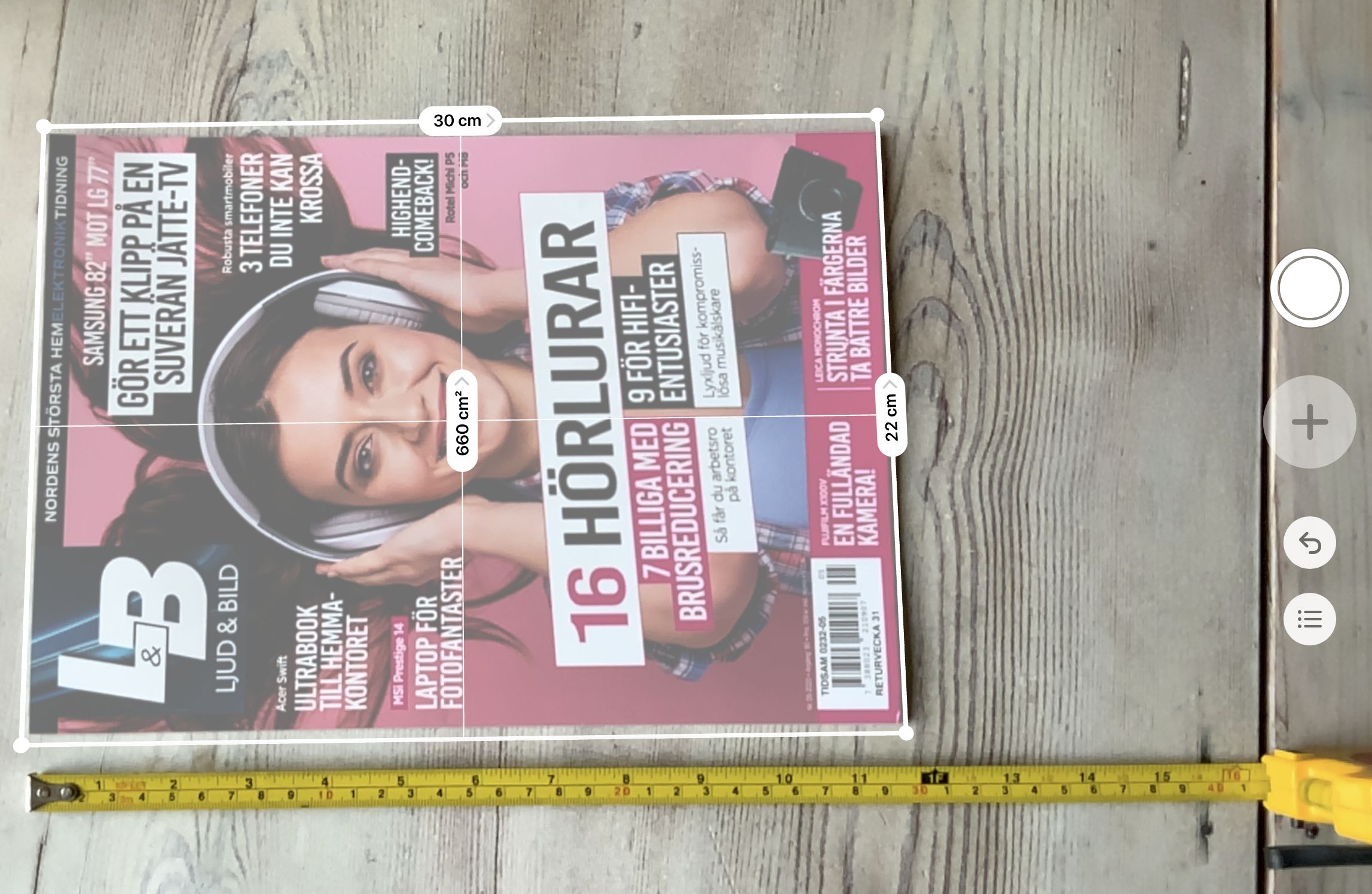 Keyboard and mouse
Apple has already had thin and soft keyboard cases for previous models, but they have not actually been as good as the third-party manufacturers. It has been possible to write shorter texts on them, but it has not been possible to compare with proper laptops. The new Magic Keyboard gives a completely different impression, with proper construction and a spectacular floating feeling of the tablet.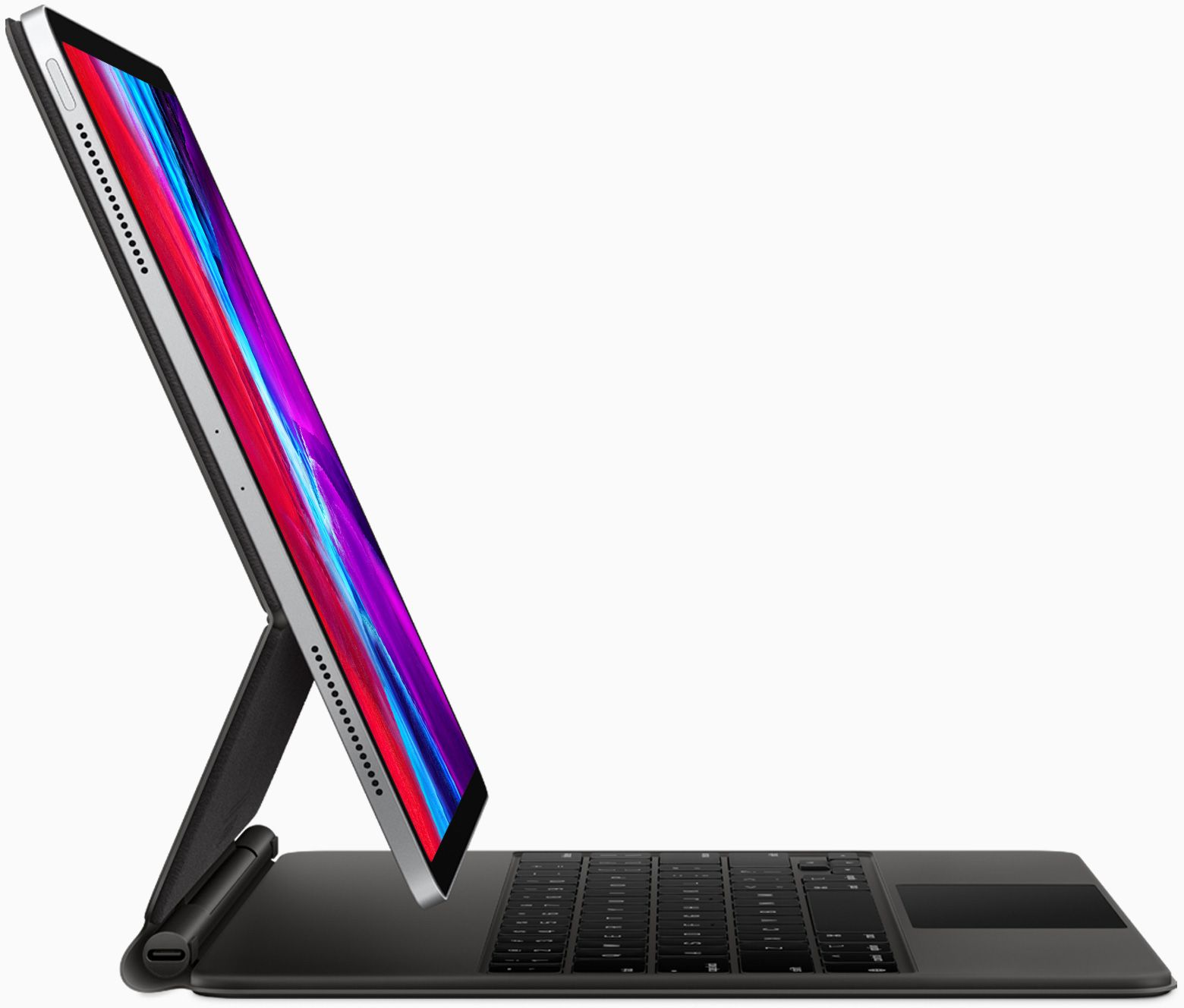 But simply fastens the iPad Pro in the back with magnets, and thanks to the Smart Connector you get both power supply and transmission. There is even a charging port on the keyboard, which means that the tablet's USB-C port is free of other accessories. An extra joint allows you to angle the screen 90-130 degrees. The new keyboard has the same excellent keyboard technology that we hailed on the MacBook Pro 16 ", and thus gives an excellent typing feel. So make sure that this test is actually written with it.
In the latest version of the iPad OS came support for mice, and thus also new ways to select text and navigate. Although most of it is intuitive, you sometimes have to remind yourself that it is an iPad you are working with, and not a Mac. Magic Keyboard also has a trackpad that utilizes the new mouse functions without the need for a physical mouse. It actually makes typing faster when you do not have to "drop" the keyboard to make changes.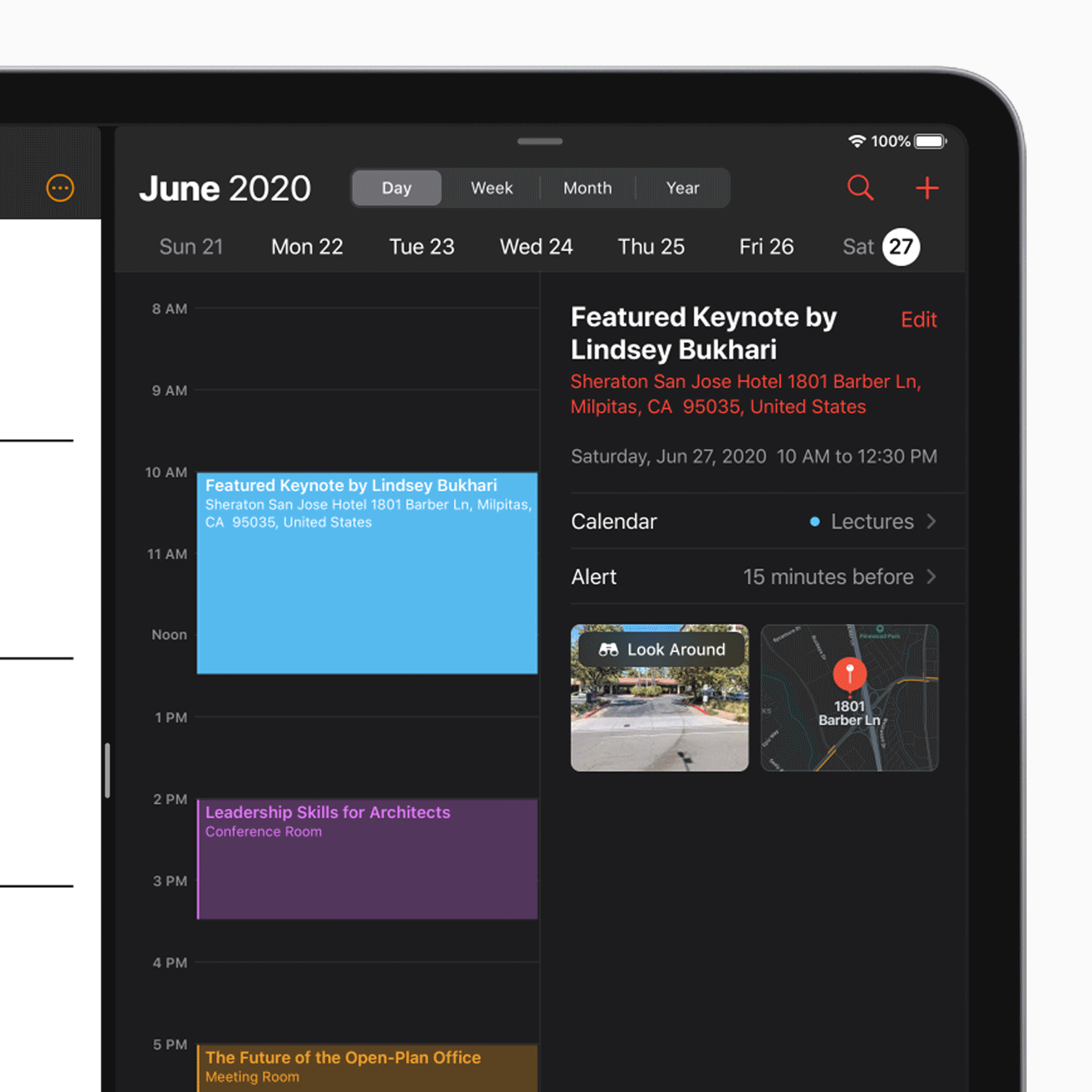 The feel of the keyboard and trackpad is like that of a MacBook. (Photo: Apple)
Conclusion
We may sound negative compared to the rating. This is because we are disappointed that the news is so moderate, compared to the massive upgrade the previous model change offered us. But the iPad Pro is still the world's best tablet. No one else has the same performance, amazing display, excellent sound and intuitive software. And with the Magic Keyboard and its trackpad, it's a hair's breadth from being able to replace a laptop. However, the price runs fast, so one actually