John Hvidlykke
Published

2020-12-15 - 6:39 pm
Withstands almost everything. The heat-sensitive FLIR camera is very good, and if you need the function, it alone is worth the price of the phone.
Not 5G and Wifi 6. The processor is a three year old middle class model. The price is in return as a premium mobile.
Specifications
Classification: IP68 MIL SPEC 810H
CPU: 2,0 GHz Qualcomm Snapdragon 660 (octa-core)
Memory: 6 GB / 128 GB storage, microSD up to 256 GB
Screen: 5.7 "FHD + (2160 x 1080 pixels), Gorilla Glass 6
Operating system: Android 10, upgrade to 11
Camera: 12 Mp f / 1.8 / 8 Mp / FLIR (-20-400 degrees)
Wireless: LTE cat 13, VoLTE, VoWiFi, BT 5.0, Wi-Fi 802.11ac, NFC
Bacteria: 4,000 mAh
Dimensions / weight: 77 x 158 x 12 mm (WxHxD) / 248 g.
FLIR IR camera -20 to 55 degrees Celsius, FM radio
www.catphones.com
Toughphones are robust phones that are designed to withstand harsh treatment. They are popular tools for craftsmen and soldiers, but can also be used by scouts – as well as by very fumbling people who otherwise always have a mobile with a broken screen.
We have tested toughphones from CAT several times; a name well known from industrial machinery and workwear. However, the mobile phones are built on the license of the British Bullit Group.
CAT S62 Pro is the latest top model. It is a relatively slim mobile for the toughphone to be, and is similar to its two predecessors, the S60 and S61.
The front with the 5.7 ″ large screen is covered by Gorilla Glass 6, and looks like any modern mobile. However, the back of solid plastic and the strong aluminum frame all the way around reveal that extra work has been done on the durability.
The number of cameras on the back says that this is not a regular mobile. There are only two, and one is the special infrared camera.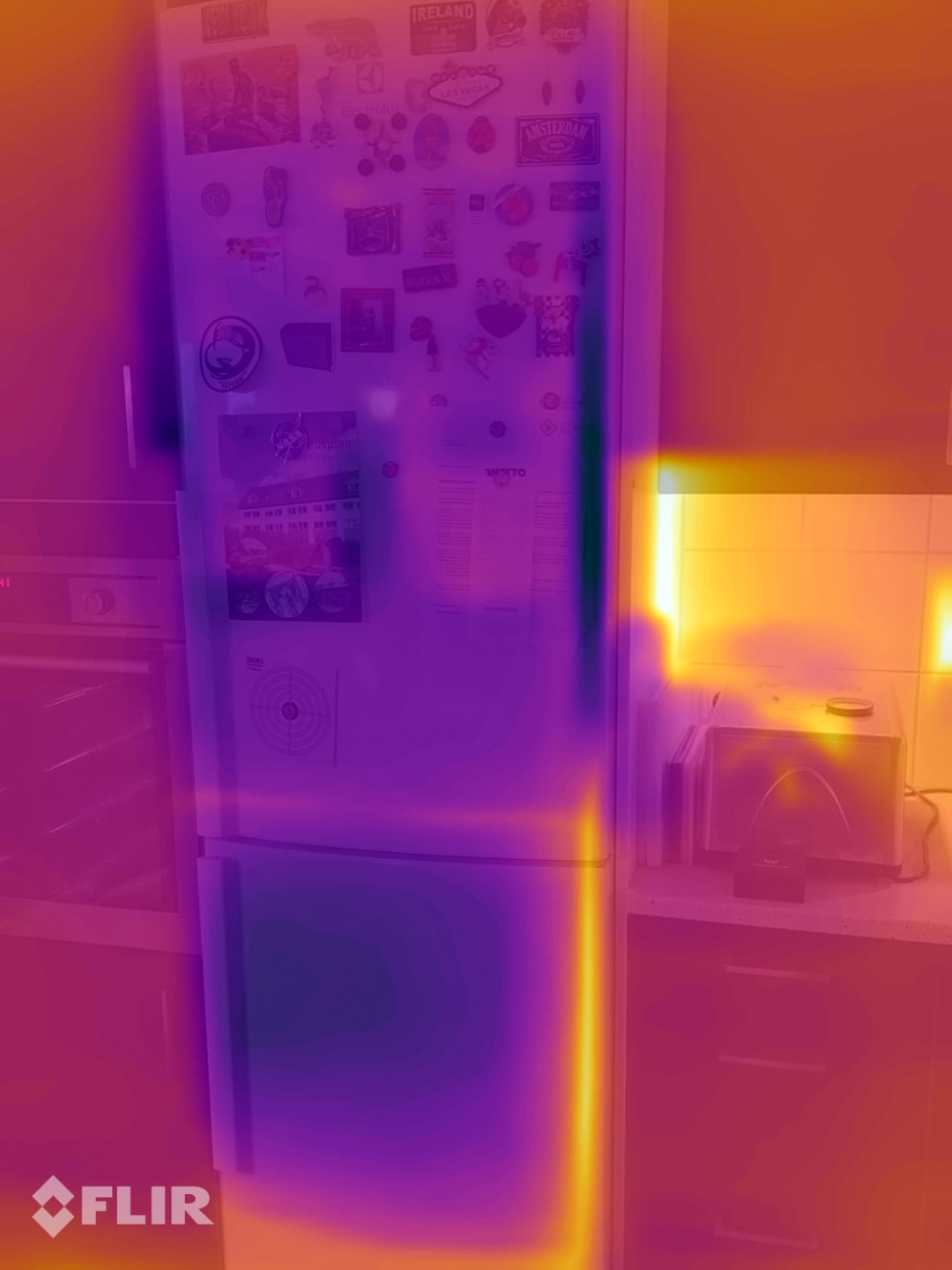 More useful sensors
CAT S62 Pro is the third CAT phone with infrared sensor. Despite having a "pro" at the end of the name, the level of ambition with regard to sensors has been lowered. Gone are the laser rangefinder (which was both slow and imprecise) and the air quality meter. In return, the S62 Pro has got a fingerprint sensor, and the infrared FLIR camera has been equipped with a better Lepton 3.5 sensor. You can also find gyro, proximity sensor, compass and light sensor in the mobile – but all other mobiles can also boast of it.
The camera has a poorer resolution than its predecessor, the S61, which had 16 Mp. A 12 Mp sensor is now used that takes excellent photos, but does not qualify for photo competitions .
As a sign of the times we live in, the CAT S62 Pro is also hygiene certified. It can withstand being dried with bleach thousands of times, and it can be sprayed with alcohol under pressure.
Professional thermal imager
The FLIR camera is the S62 Pro's big party trick. Not only is it fascinating to see hot and cold areas marked as color differences on the subject, you can also use it for something. It can, for example, be to see how heat escapes and cold penetrates through windows and doors. And thus where it should be re-insulated.
You can point out special hot or cold areas on the screen, and bring up the temperatures precisely. You can select the color and heat scale as needed, and also how the infrared image is mixed with the normal image. There are features that make the CAT S62 far more usable than its predecessor, which had fewer settings and features.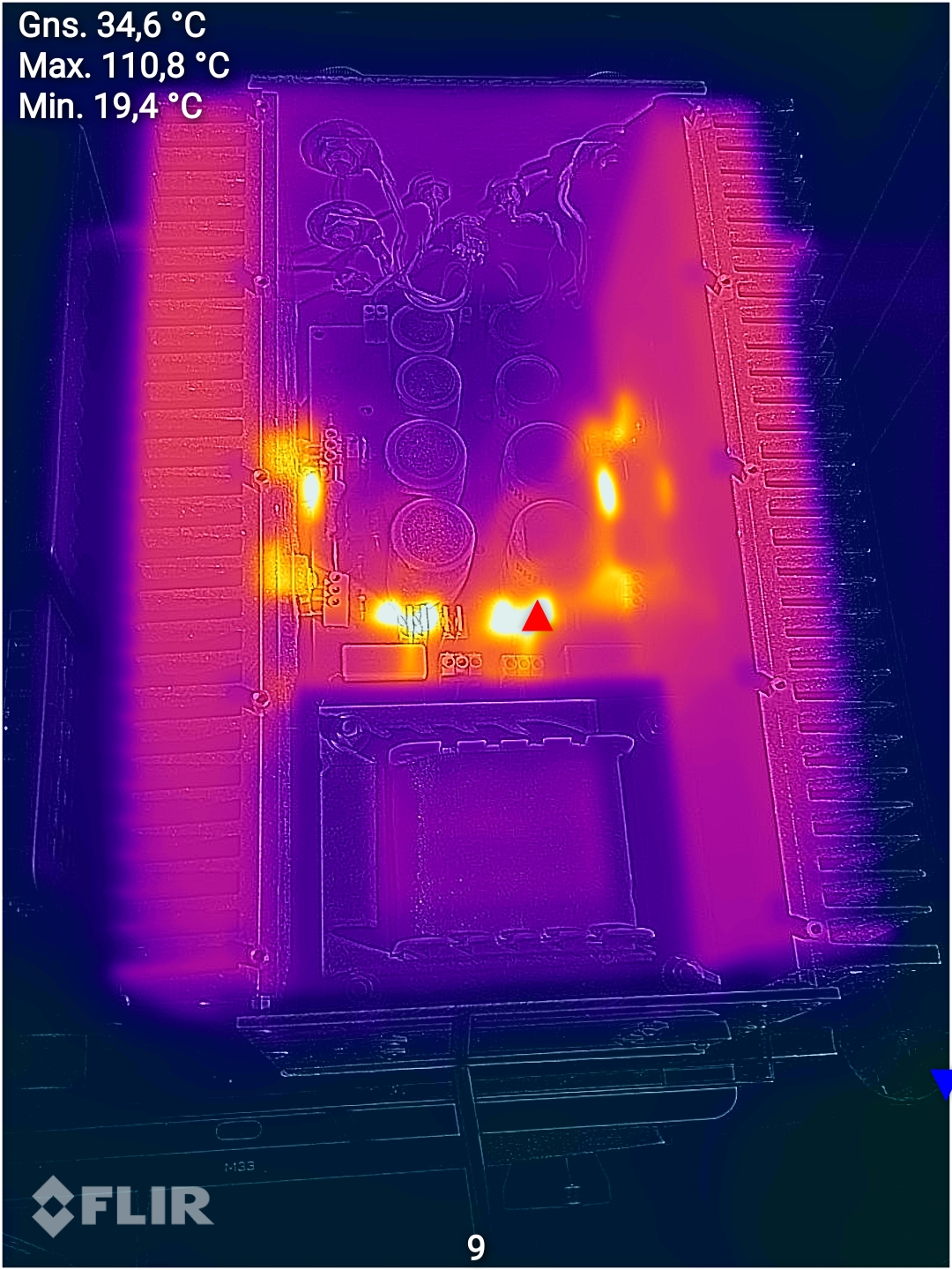 For all types of work
CAT S62 Pro is in the second highest class for waterproofing, IP68. This means that it can lie at a depth of 15 meters for up to 35 minutes. Again, it is slightly smaller than its predecessor, which withstood an hour at a depth of three meters. In any case, it means that it can withstand even the wettest, dirtiest work – except diving.
It also passed the drop test from ear level to concrete floor (I did not have a steel floor available, specified in MIL SPEC 810H).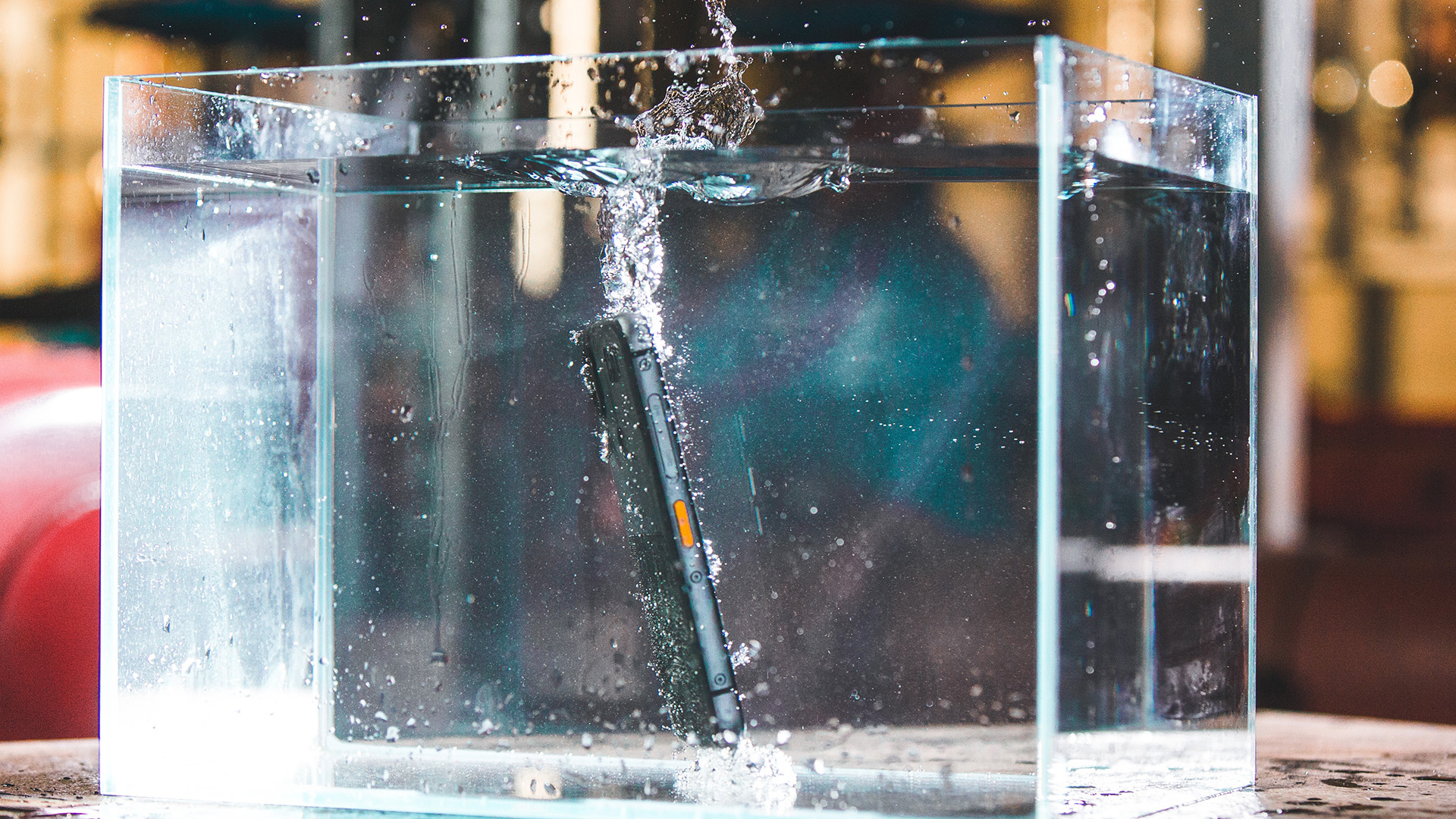 Sensible hardware
Stable, solid hardware is more important on the construction site, than a superprocessor and fast 3D graphics. And it costs to make the phone resistant to everything. Therefore, you always get less performance for the money when you buy toughphones, than when you buy normal mobiles.
The heart of the CAT C62 Pro is a 2 GHz Snapdragon 660 processor with eight cores. It is a classic mobile processor with several years behind it, and already at the introduction in 2017 it was in the middle class. If one is to say something positive, it may not have cost the product much more money.
The old processor also means that you have to look in vain for 5G, which is only integrated in the latest Snapdragon top models. It's a shame, because it is precisely the need for lightning – fast data transmission out in the field that has been the argument for the 5G network.
There is 6 GB of RAM and 128 GB of storage on board. It has largely doubled since the two-year-old predecessor. And perfectly adequate for most things. Probably the processing power will be a bottleneck before the storage space does. Should storage space be insufficient, you can expand up to 256 GB on a microSD card.
The screen is a really nice and reasonably bright FHD + screen of 2160 x 1080 pixels. It is actually on par with most regular premium mobiles. With the difference that the screen can be operated with wet fingers at temperatures from 20 minus to 55 degrees plus.
Benchmark
With a processor that is not taken from the top shelf, but rather from the basket with this week's offer, the performance is not of the type that makes records. In Geekbench 5, the result lands at 295 in single-core and 1464 in multi-core, respectively. That's about a third of the OnePlus 8 Pro , which costs slightly less than the CAT S62 Pro.
The 3DMark Sling Shot Extreme graphics test demonstrates that 3D performance is not the reason to buy an S62 Pro. A score of 1230 is one sixth of the OnePlus 8 Pro's result. On the other hand, the result of the PCMark Work 2.0 test (6032) is quite respectable. So it handles "serious" programs without any problems.
If you can not work fast, you can do it for a long time. In the PCMark battery test, the CAT S62 Pro held the phone for over 11 hours. Converted to normal mobile phone use, this corresponds to several days of practical use.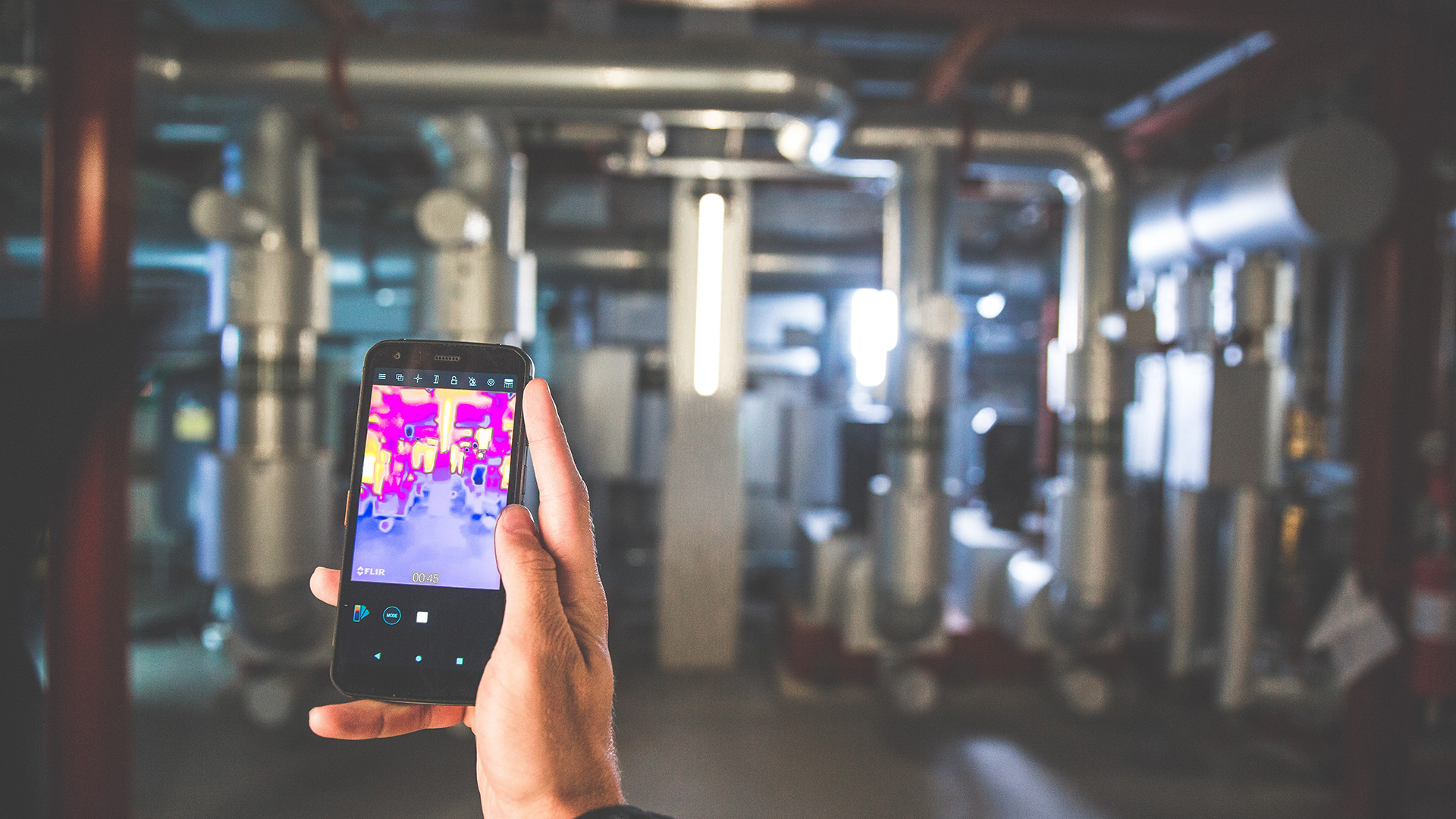 Conclusion
The CAT S62 Pro is a fairly successful toughphone that excels at being resistant to everything, without resembling a construction site tool. Calling it fast would be a lie, because the processor is outdated, but it still manages all the apps you really need.
The heat-sensitive FLIR camera is its big selling point, and if you need the function, or just want to own a mobile that can take the temperature of the subject, it is worth the money.