Lasse Svendsen
Published

2020-08-11 - 6:50 am
A player for eternity, but first and foremost for DJs. Insensitive to resonances, can be matched with expensive pickups without fooling around.
There is more insight and sophistication elsewhere.
Specifications
Type: Direct-drive turntable
Tone arm: 230 mm aluminum
Pickup: Extra
Plate: 33.2 cm aluminum
Connections: Phono output
RIAA / DAC: No / No
Other: Dust cover, RCA cables
Color: Black
Dimensions / weight: 45.3 x 16.9 x 35.3 cm / 9.6 kg
Web: technics.com
Many believe that Technics' legendary turntable was made for DJs. The truth is that Technics made the SL-1200 for the hi-fi market, but since the player was so solid, it was quickly intercepted by DJs who needed a reliable work tool.
The rest is history as it is called, and it could have had its eternal point if the management of Panasonic had not decided to relaunch Technics, almost 30 years after they closed down the entire Technics division. A little later, they also stopped production of the SL-1210, which had continued for a few years, thus putting an end to 40 years and 3.5 million players sold.
The first player in a long time, was a special edition of the SL-1200 which was made in 1200 copies in 2016, but later Technics took up production, and launched in quick succession SL-1200GAE, SL-1200G, SL-1200GR, SL-1000R , SL-1500C and last year, SL-1210 MK7. The legend from the 70's, in a new version, and this time purely for DJs. The new SL-1210 is in its seventh generation – MK7 – and is a heavily upgraded version of the classic Technics player.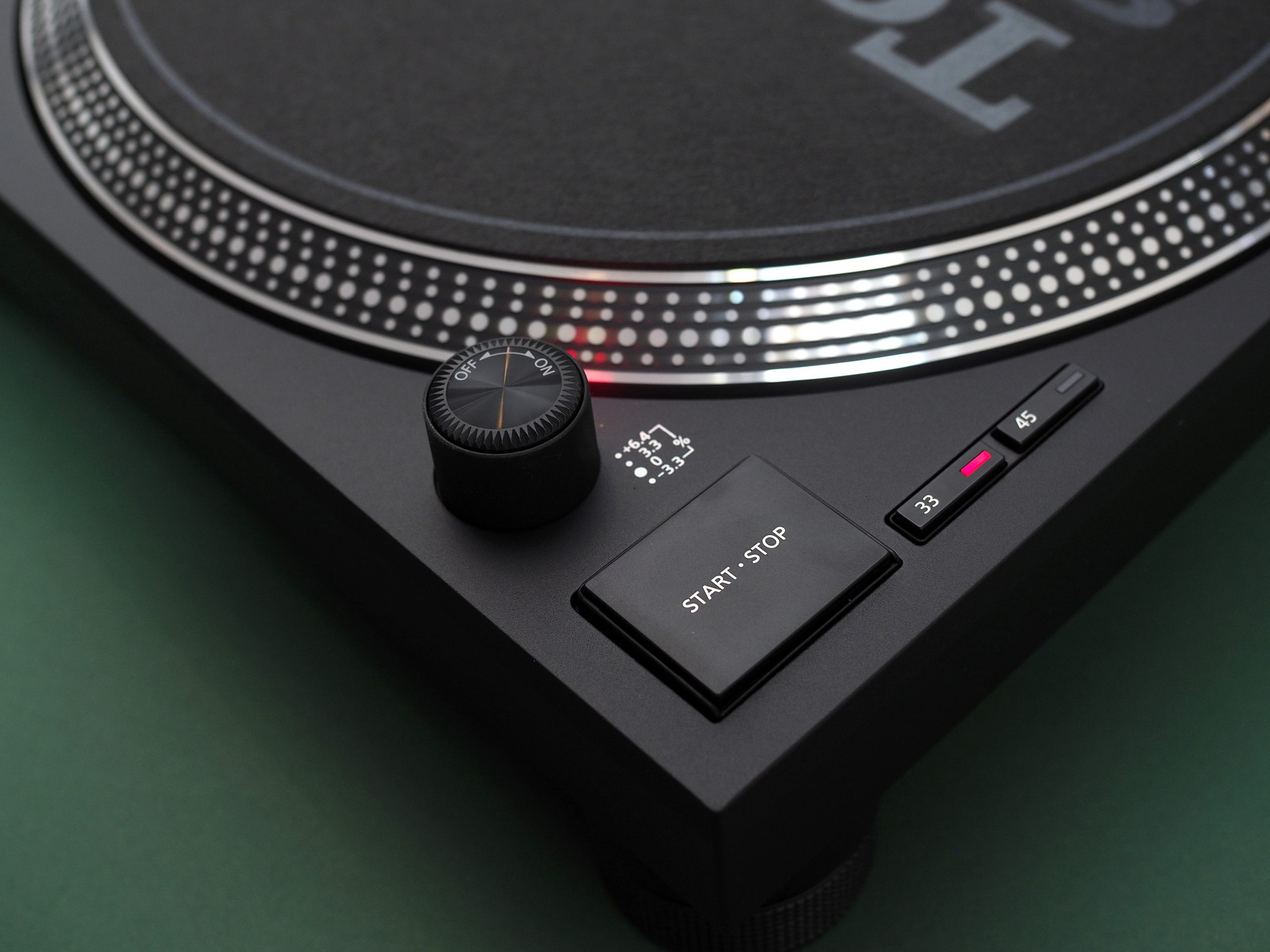 The arm of the s-shaped arm is new, with more precise suspension and the arm has both height adjustment and detachable pickup housing. It is worth noting that it does not come with a pickup. But Ortofon still makes the equally legendary Concorde pickup that DJs have used for decades, so the solution is not far off.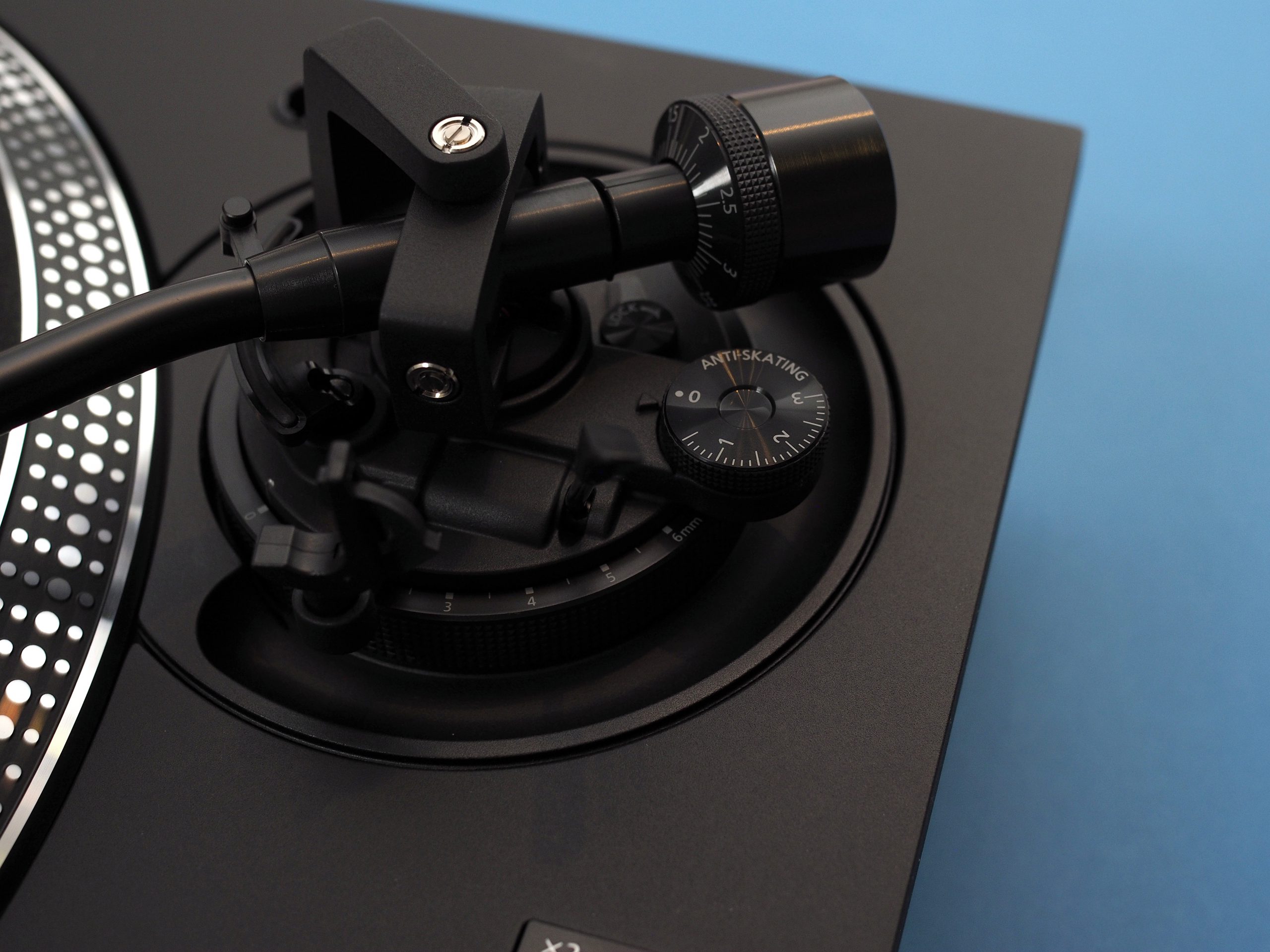 The chassis is cast in aluminum and better cushioned inside with fiberglass reinforcements and an ABS material to keep resonances away, and the player rests on four adjustable and spring-loaded feet in metal, rubber and plastic.
Plays backwards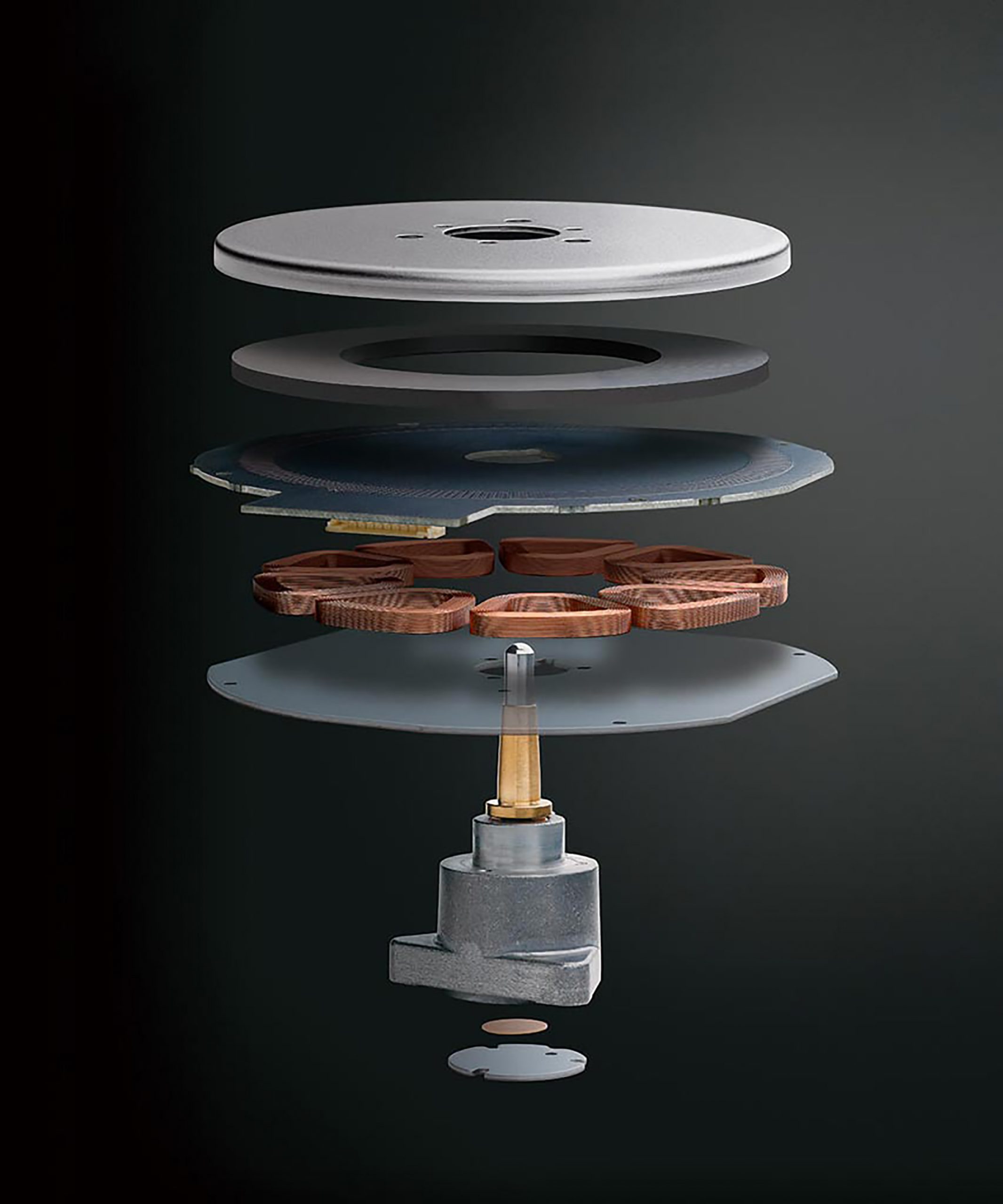 The Technics player is of course directly driven with a newly developed coreless motor with powerful torque, where the old cogging in the rotation is eliminated. The player has an adjustable start – and the braking speed can be adjusted in four steps with small switches under the aluminum plate.
The speed selector has buttons for 33-1 / 3 and 45, and 78 rpm can be activated with a switch under the disc. There is also a switch that activates reverse, which is later controlled from the start / stop button on the player.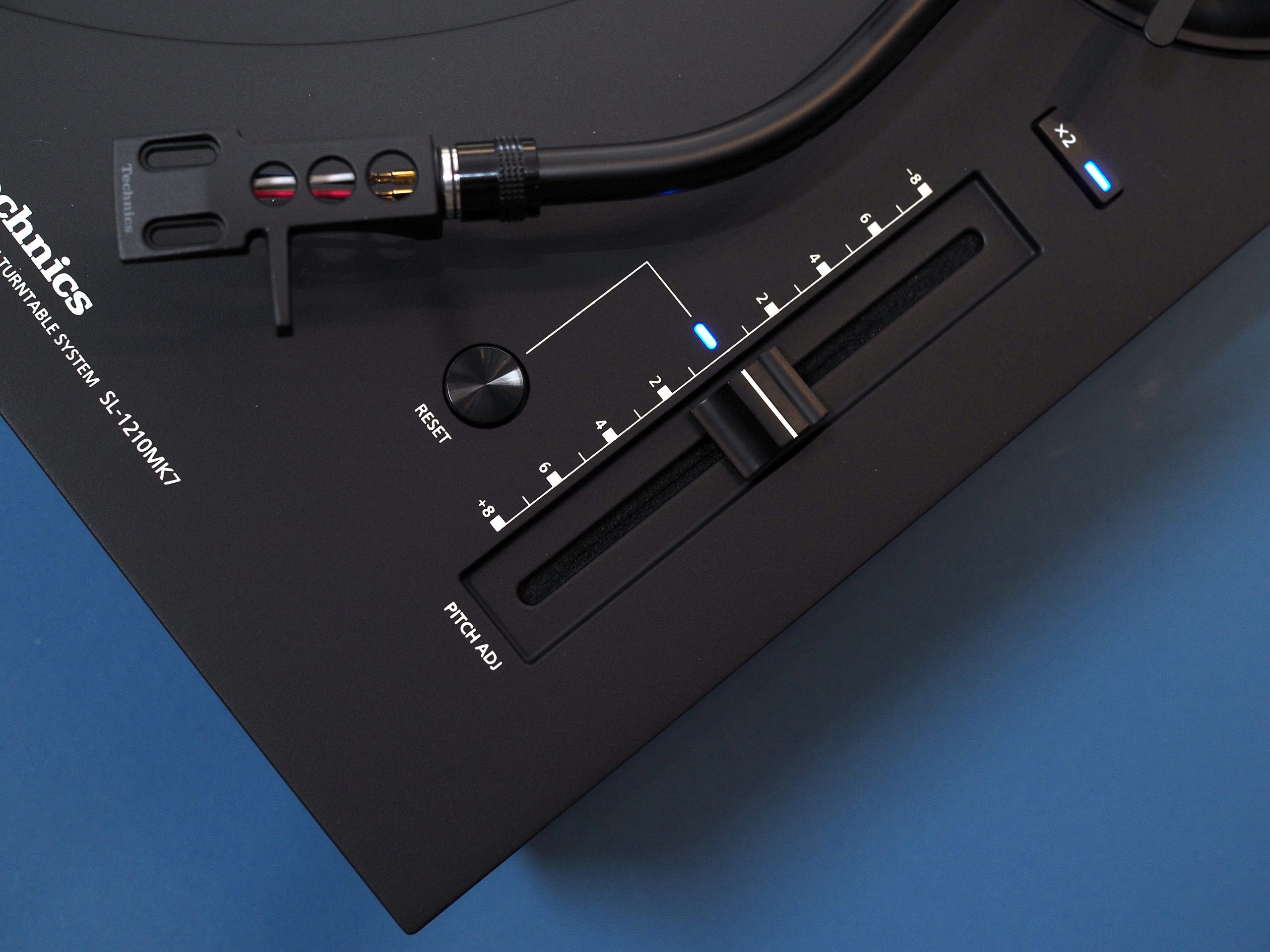 It has retained the sliding potentiometer that can be turned on and off, giving the user pitch control with either ± 8 or ± 16 percent deviation.
By the way, the LEDs on the player can change from red to blue light, should you prefer, and this is also done with a switch under the plate.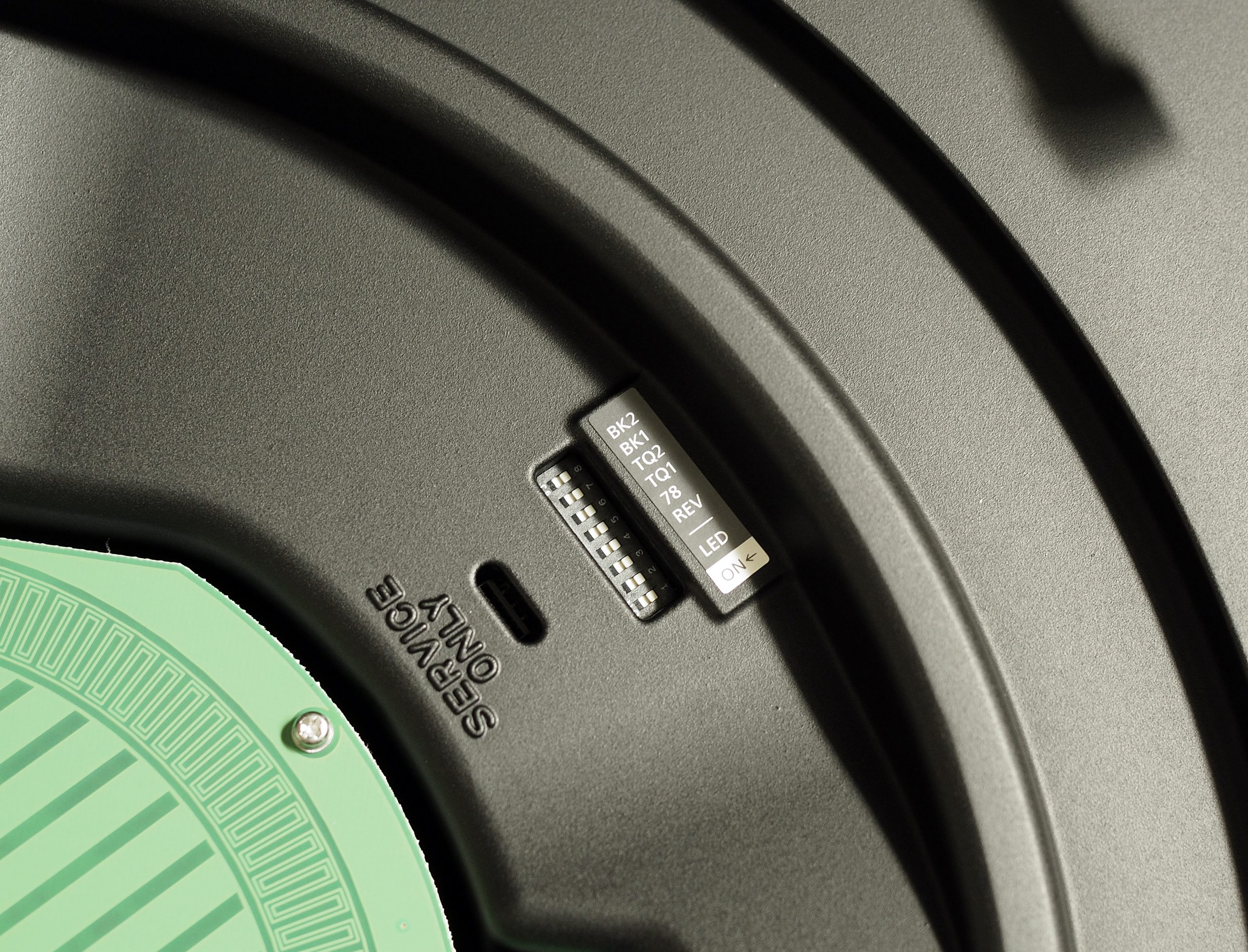 Insensitive to vibrations
Technics has made a rock solid player. It is almost completely insensitive to resonances and vibrations, which is a huge advantage for a DJ player. Start-up and speed change take place immediately, and it certainly seems like it can withstand being used.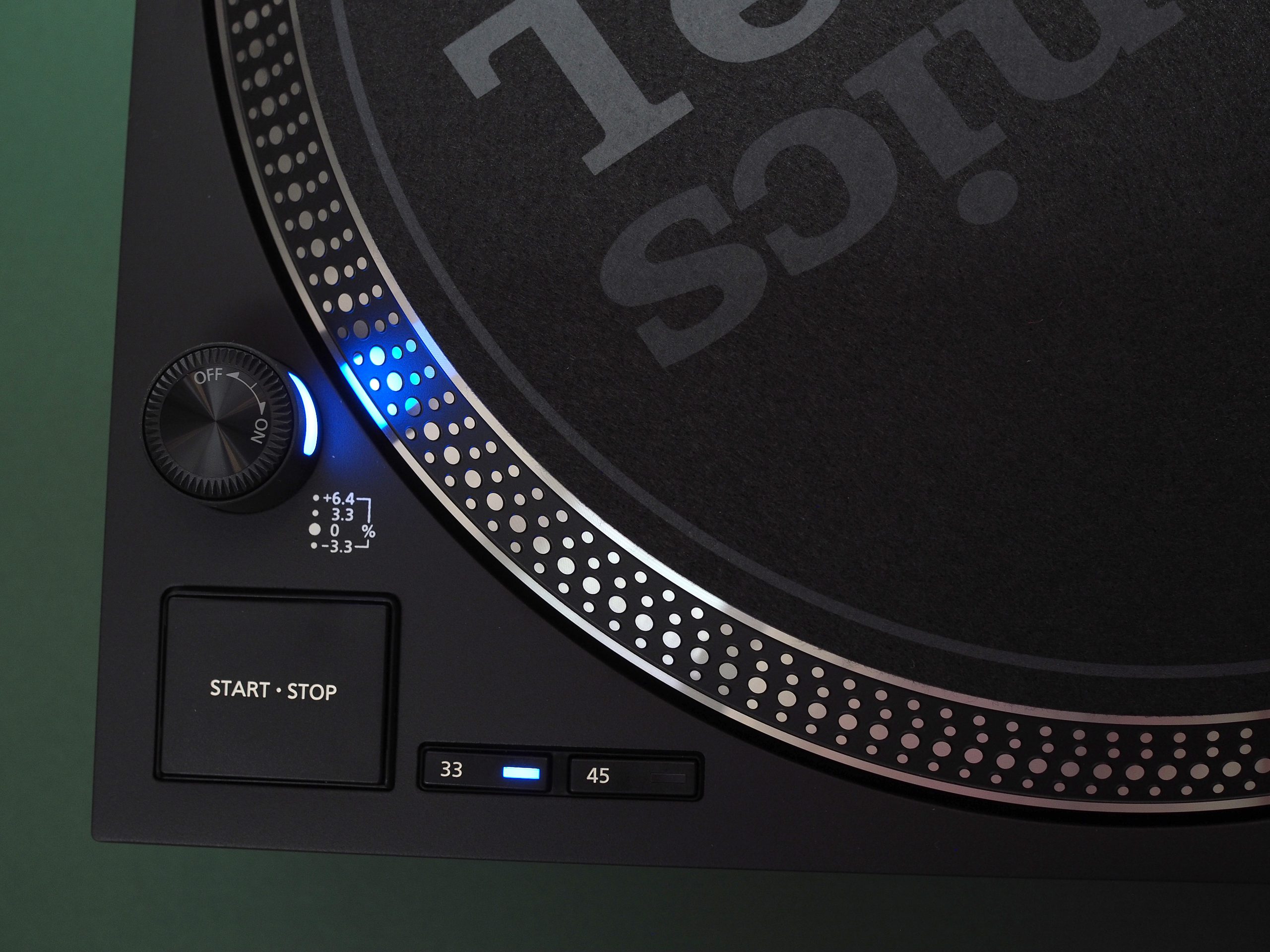 A simple Ortofon MM pickup with a replaceable pin obviously seems like the obvious choice, but since we care a lot about sound quality and less about the scratch properties of the drop mat, we also tried an expensive motorcycle pickup. A 7.6 gram lightweight Audio Technica AT-OC9XSH was mounted in the Technics arm's light pickup housing, and the total mass ended up exactly within what one can afford before the resonant frequency ended up where it should not be.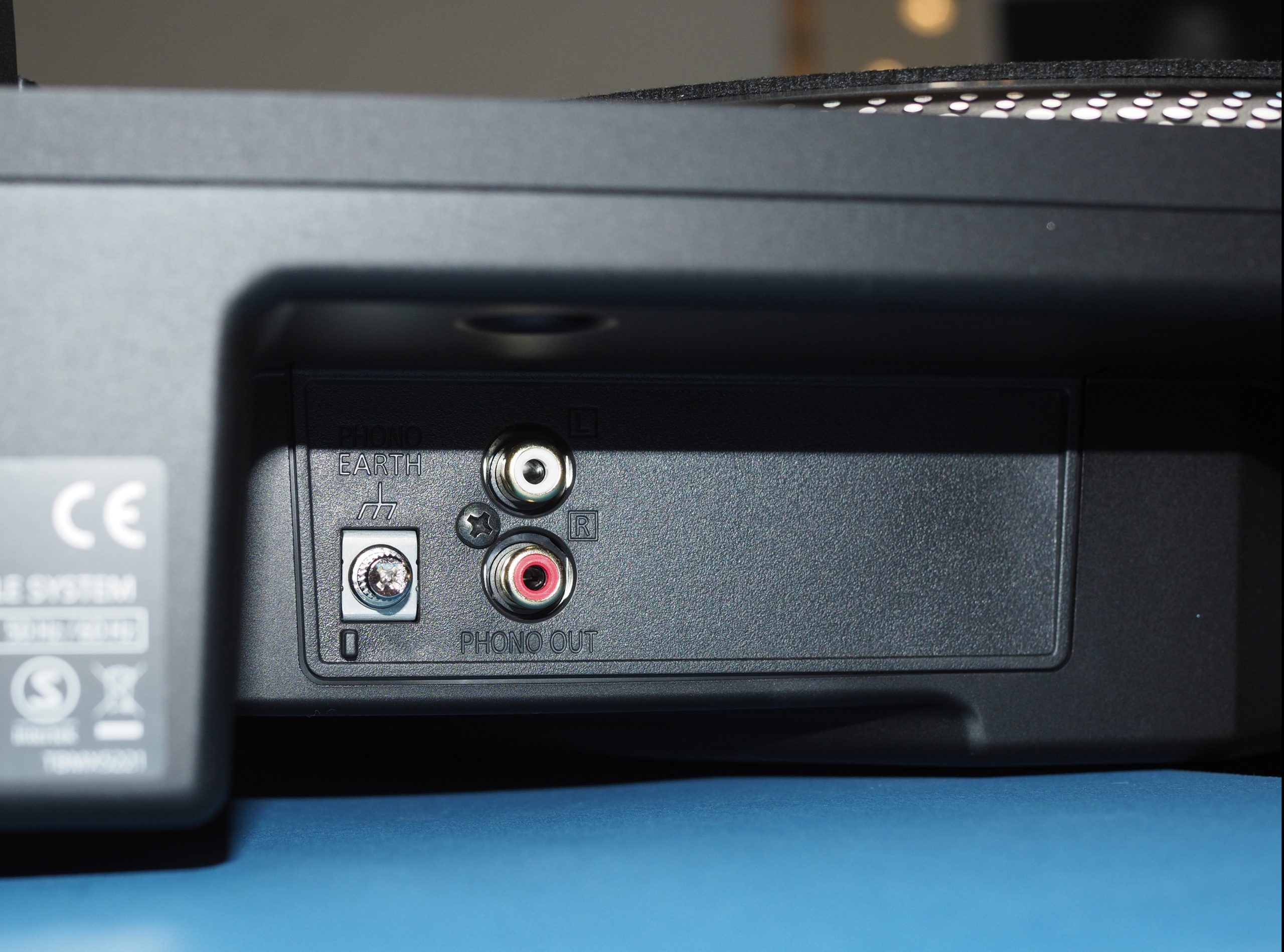 The pickup is distinguished by being neutral, with great dynamic contrast and rich timbre, and as such it is able to reveal weaknesses in the turntable's suspension, damping, stability and tonal properties.
Which is amazingly good for a player who is meant for disco and not hi-fi.
One of the test discs we often use is Dire Straits Love Over Gold, and here the Technics player shows that it has excellent control over the dynamic contrast, on e.g. Telegraph Road and the title track. The guitar sound is not as refined and resolved as on a Rega Planar 3, and a Technics SL-1200G will play with greater authority in the bass.
But the Technics player has audibly more depth in the bass than a Planar 3, and compared to a Pro-Ject X1 in about the same price range, there is little to complain about the focus or control on the dynamics of the music. The aforementioned Audio Technica pickup would probably have better working conditions in a Rega arm (RB330 or better), but there it would not live as unprotected a life as here. The lightweight Rega player is more sensitive to the ground and vibrations, but the Technics player gives the pickups a rock-solid foundation and good working conditions, for someone now who is going to dig out nuances in the music.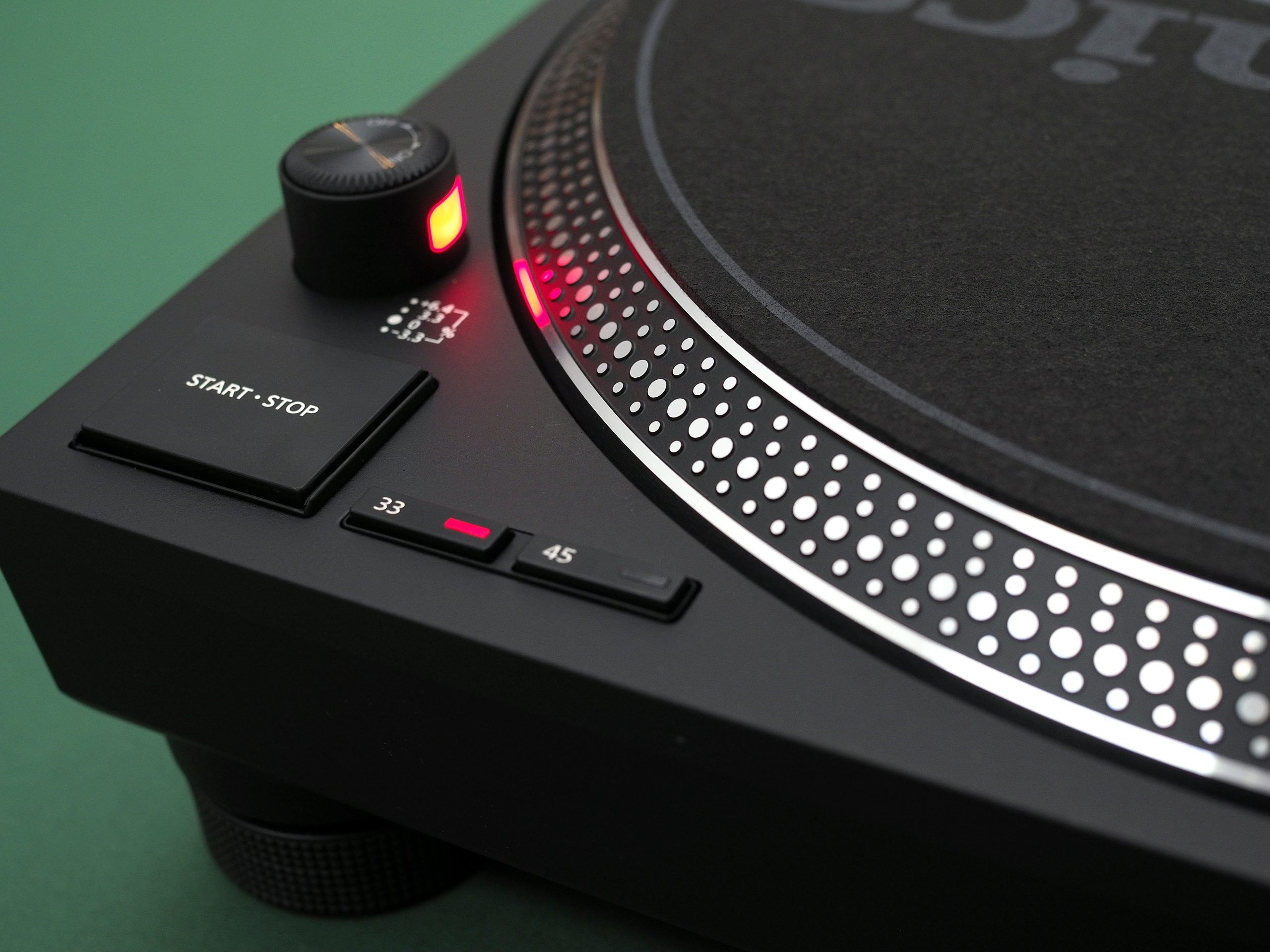 Another of the test records we use a lot, the Keith Jarrett Trio Still Live sounds more three-dimensional with a warmer sound especially from the piano, on a Pro-Ject X1, and a Rega Planar 6 presents the music on an even larger screen with a sharper focus on details and timbre.
Perhaps the most natural comparison is with a Reloop Hi-Fi Turn 5, which is also direct-drive, and the Pioneer PLX-1000. Respectively a hi-fi version of a DJ player, and a DJ version of a hi-fi player – and the short answer to the question everyone is asking is that yes, the Technics player is a better DJ player than PLX-1000, and with a serious pickup, it is capable of challenging established hi-fi players as well.
Conclusion
A Technics SL-1210 MK7 may not be the first thing that comes to mind when buying a better turntable. After all, it is made for environments other than the teak sideboard in the living room, and built there accordingly. As a pure DJ player. A Rega, Pro-Ject not to mention the fantastic SL-1500C, is actually a better choice if you want the best possible sound in this class. But the SL-1210 MK7 is so thoroughly well built that it can be an excellent alternative to hobby DJs – and others for that matter – who are concerned with sound quality. But then with a better pickup than a cheap Ortofon or Audio Technica.