Since its inception in 1982, Musical Fidelity has been behind a large number of successful and well-sounding products in all parts of hi-fi. Gray-bearded audiophiles will remember the enormously successful A1 amplifier of 20 W (almost) pure class A from 1984. But the company has since made a number of far more powerful amplifiers. Musical Fidelity was originally British, but today belongs to Austria as part of Audio Tuning, which also owns Pro-ject. However, the products are still being designed in England.
Musical Fidelity M8xi is an integrated amplifier in every way, in the heavy layer. With a weight of 40 kg and 40 cm in depth, it does not fit into so many stereo furniture. And you have to be two to get the giant unpacked and moved into place. In terms of price, it is also a heavyweight.
In terms of power, we are up in a class where there are few around the corner: 550 watts per channel in eight ohm load and 870 W in four ohms. And 1.6 kW in 2 ohms over a shorter period of time! And this is noticeable in traditional class AB operation. No Class D here! The manufacturer dryly states that the amplifier can power any existing speaker – with plenty of power in reserve.
A question of authority
But, five hundred watts? What is it to be used for? It's not about playing loud (it CAN also be an amplifier in that weight class), but about control and authority.
On that occasion, let us dispel a tenacious myth: That by choosing an amplifier with a lower output power than the speaker's maximum power, one can avoid burning off the speakers. It is much easier to destroy a speaker with a too small amplifier, than with a "too big". Distortion is the great destroyer.
But of course you still have to stop plugging in analog cables while the amplifier is turned on and the volume turned up completely. And if it starts to sound bad, the volume control must be turned down a notch.
But back to the look: the M8xi is an amplifier that takes possession of the room, albeit in a slightly less brutal way than products from Gryphon or McIntosh. The aluminum plate in the front is one and a half centimeters thick, and is dominated by two screw buttons the size of ice hockey pucks: an input selector and a volume button. A display shows the selection of signal source. The amplifier is switched on with a tiny push button under the input selector. The sides of the cabinet are two huge cooling plates. At full power, up to one kilowatt of energy must be released as heat!
The remote control is a blue-gray plastic drawer that seems to have had a previous career as a remote control for CD players. At this price you can and should demand more. The amplifier functions are clumped together on the lower third, and the remote control can control, but not turn on or off the amplifier!
There is a plentiful selection of analog inputs. You actually find everything – except a turntable input. So if you want to play vinyl, you need to add a high-end RIAA amplifier on top of the price. On the other hand, there is a "Home Theater" entrance, so the M8xi can be used as an amplifier for the front channels in the home theater. This is a plus, but it must be used with caution, as it bypasses the volume control. If you mistakenly connect a CD player, you get half a kilowatt of music in each speaker!
Also on the digital side, the disc is full, with two optical inputs, two coaxial and an asynchronous USB port, where the amplifier acts as an external sound card for a computer. However, there are no online inputs or power features, as we saw on the Gold Note IS-1000.
Three-in-one
Musical Fidelity M8xi is described as a dual-mono amplifier with a built-in preamplifier. This may sound like a bit of a clever description of an integrated amplifier. But the three parts have completely separate power supplies, and live a separate life in the spacious cabinet.
As there is no built-in network function, it is easy to use, as long as you have a helper to share the trailer with. I got it cluttered up on a couple of empty speaker cabinets, but if you have no speakers left over, you can use a small coffee table. If it is solid.
This is not the first time we have tested a monster amplifier from Musical Fidelity. We tested the predecessor M6 500i in 2011, and it worked excellently.
Sound quality
An amplifier with such enormous data – and with a price that is a bit outside the comfort zone – has a great expectation pressure to live up to. And that was probably the reason why, after listening for a while, I thought "was that just it"? And then I realized how loud I actually played.
With five hundred watts in the back, and an ability to pull anything without a knuckle, you are easily affected by acoustic speed blindness.
Music played on the M8xi will probably sound a little sharper than you are used to. Not because the amplifier sounds sharp, but simply because it sounds so clean that without detecting it, you will turn up the volume higher than normal – and thus come up to a volume where the ear's frequency sensitivity becomes different. With the volume knob back to a realistic volume, things fall into place in the finest way.
Dynamic profit
One of the strengths of the Musical Fidelity M8xi is the dynamics. Not only can it play loud, but it really masters to show the explosive tension between mouse-quiet and deafening.
I have often used Jonas Hellborg and Ginger Baker's Time Be Time from the album Middle Passage as a dynamic test. I therefore thought I knew the song well, and had actually considered dropping it, as it was not dynamic enough. I was wrong! Played through the M8xi, it turned out to hold even more thrust than I thought. During the interaction between the eccentric Swedish bassist and the crazy drum god, there is pure rhythm magic. Not even the equally muscle-swelling Emotiva XPA-DR2 has managed to kick life into my speakers in the same way.
But it is not hard and powerful rock all the time. When concert recordings come on, it opens up for a great acoustic stage that is both deep and high. It's easy to place instruments and singers in the room, whether it's a jazz quartet or an entire orchestra. The latter gives you the opportunity to enjoy the very nuanced midrange reproduction.
Again, the Musical Fidelity M8xi surprised me by pulling a little more out of my familiar test tunes. Right Hand Man from Hamilton has three singers (Lin-Manuel Miranda, Christopher Jackson and Leslie Odom jr.), Whose voices are close to each other, but still sound different in the crumbly recording. It has never been easier to separate the three.
Hi-fi amplifiers in this power class are rare, and most of them are more expensive than Musical Fidelity M8xi. The exception is the Emotiva XPA-DR2, which delivers exactly the same power for a third of the price. But it is just a pure power amplifier. If you can settle for 400 watts at eight ohms, the Danish Gato DIA-400S can be an alternative. It does not have exactly the same dynamic capability, but in return offers wireless connections.
Conclusion
Musical Fidelity M8xi er like lydmessig imponerende som den er fysisk overveldende. Hvis du har plass og råd til kjempen, får du et ubestikkelig tyngdepunkt i anlegget. Man kan ikke sette fingeren på noe i gjengivelsen, men det som gjør det største uutslettelige inntrykket, er de dynamiske evnene, som er uovertrufne. Selv blant supertunge high-end-forsterkere. Med over en halv kilowatt per kanal til rådighet, er det åpent for fritt valg av høyttalere. Skal man sette fingeren på noe (utover den stygge fjernkontrollen), må det være mangelen på platespillerinngang og trådløs tilkobling.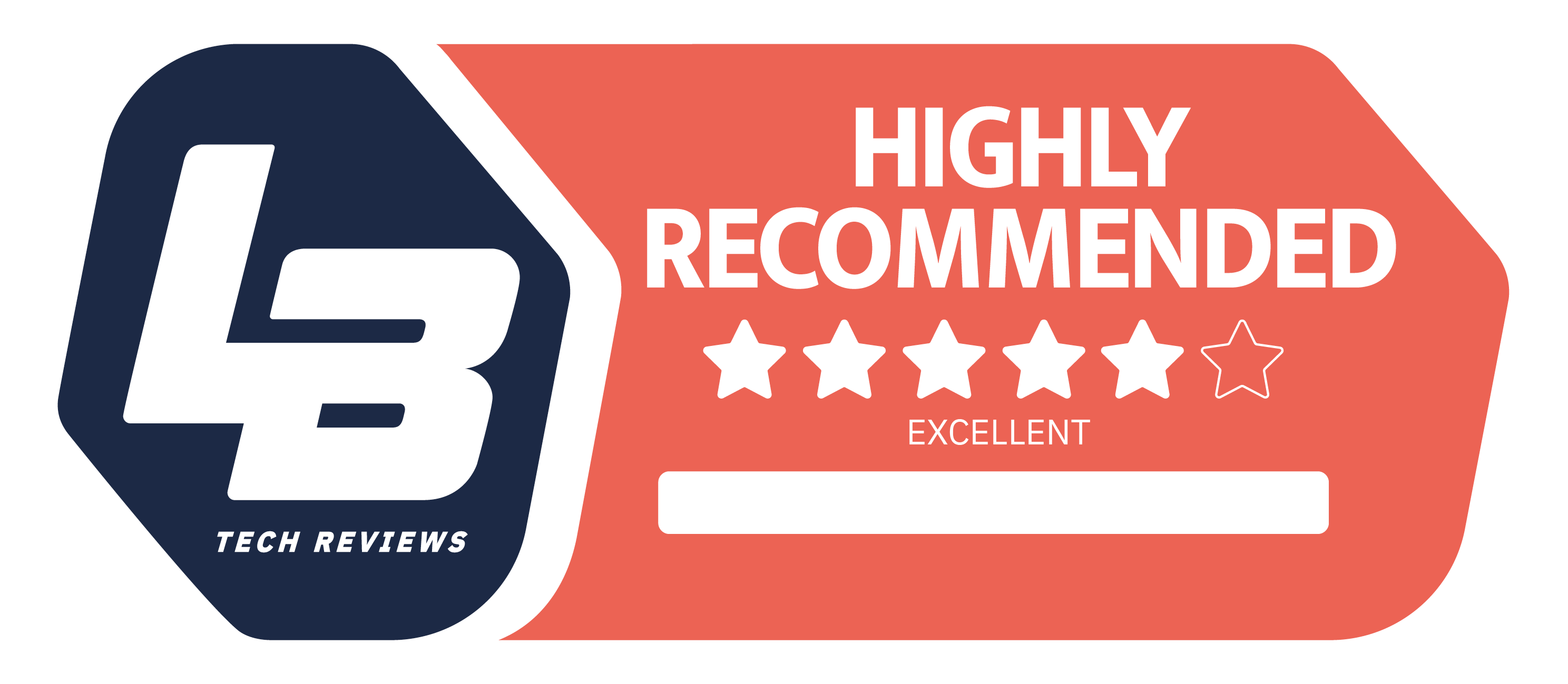 High End
We think
Dynamic beyond all bounds. Precise and well-resolved. Power and current enough to power anything.
No wireless features. It really costs a lot of money, but you actually get value for every penny.