One only needs to take a quick look at the cabinet of the DAC Tambaqui from Dutch Mola Mola to realize that this is expensive. Such wavy curves are not cheap to mill out, and are only made with really expensive products. In other words, we are in the high-end segment, and the price is barely six figures.
There is something about the narrow but still solid form factor that appeals to me, and the round display breaks up elegantly. The weight of just over 5 kilos may not be so special, but then it is also on the inside that the magic happens.
No hocus-pocus?
Making a good digital converter does not seem like the world's most demanding job for a hi-fi constructor. You spend a hundred or two on the best DAC chip for the job, give it a power supply and an analog amplifier part of a certain quality, and mount it in a cabinet. Fixed done, just going home for the evening. At least that's how it can work when we talk about typical off-the-shelf products.
In the high-end segment, it is different. Those who put their soul into making really good DACs, modify and fine-tune the circuits around the DAC chip until they turn green in the face. You measure things like jitter, noise floor and distortion, make further adjustments, measure again. Back and forth, until you have finally thinned the maximum out of the DAC, all in the service of music and noise. Then you have to dedicate the analog part to the same type of love, because here a lot can go wrong – and noise can be reintroduced.
A completely different starting point
But also the high-end producers work from the same starting point; namely to use the best third party DAC chip one can find. The problem is that the third party has no idea what an exciting product the designer intends to make. Instead, the chip is made to fit most things, in a "one size fits all" construction.
Dutch Mola Mola we do not participate in this, but have instead started from scratch, with its very own construction. You will therefore not find a DAC chip from either AKM, Burr-Brown or ESS inside the DAC Tambaqui. Instead, the product is built with circuits and digital algorithms developed by Mola Mola itself.
According to the manufacturer, the best DAC chips on the market have a maximum dynamic range of 22-bit and are linear only within a 20-bit range. Tambaqui instead uses clever data processing, which among other things involves sampling the signal to a full 32-bit / 3.125 MHz, before it is further processed and then converted to analog. According to them, this way they achieve a signal-to-noise ratio of as much as 130 dB, approximately the theoretical limit for 24-bit audio files. And they promise that the distortion is always lower than the noise floor – regardless of the dynamic range and sound level at the source. This should be impossible for manufacturers who need to use third-party DAC chips.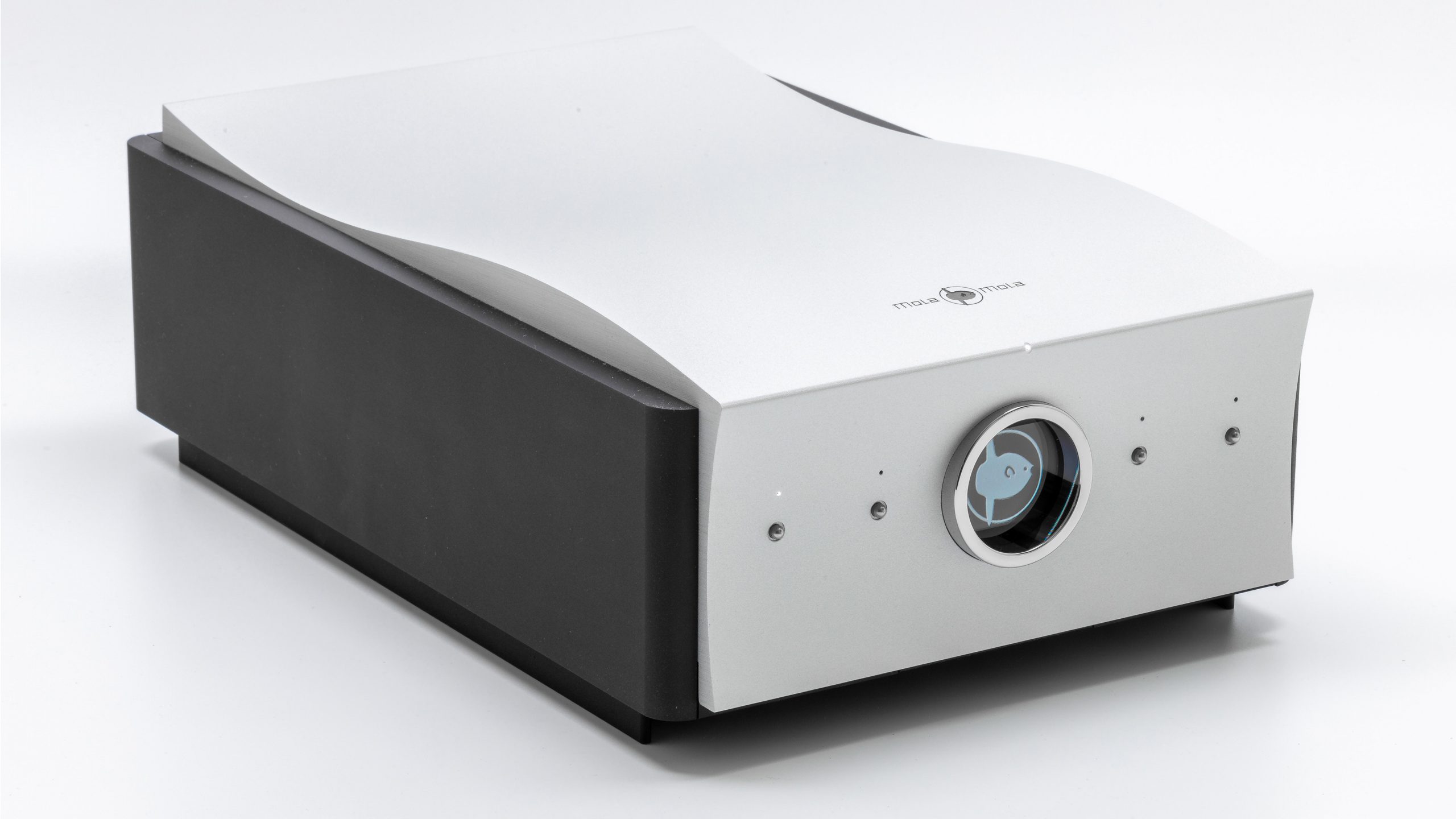 The designer gives credibility
These can be claims that are difficult to swallow, especially since you most likely have not heard of Mola Mola before. At least I did not. But the chief designer is a different story. His name is Bruno Putzeys, technical manager at Kii Audio, and he is responsible for the Class D amplification and the digital interior of their speakers. He is also the mastermind behind Hypex digital amplifier modules used by several high-end manufacturers. So, no, this is not just anyone.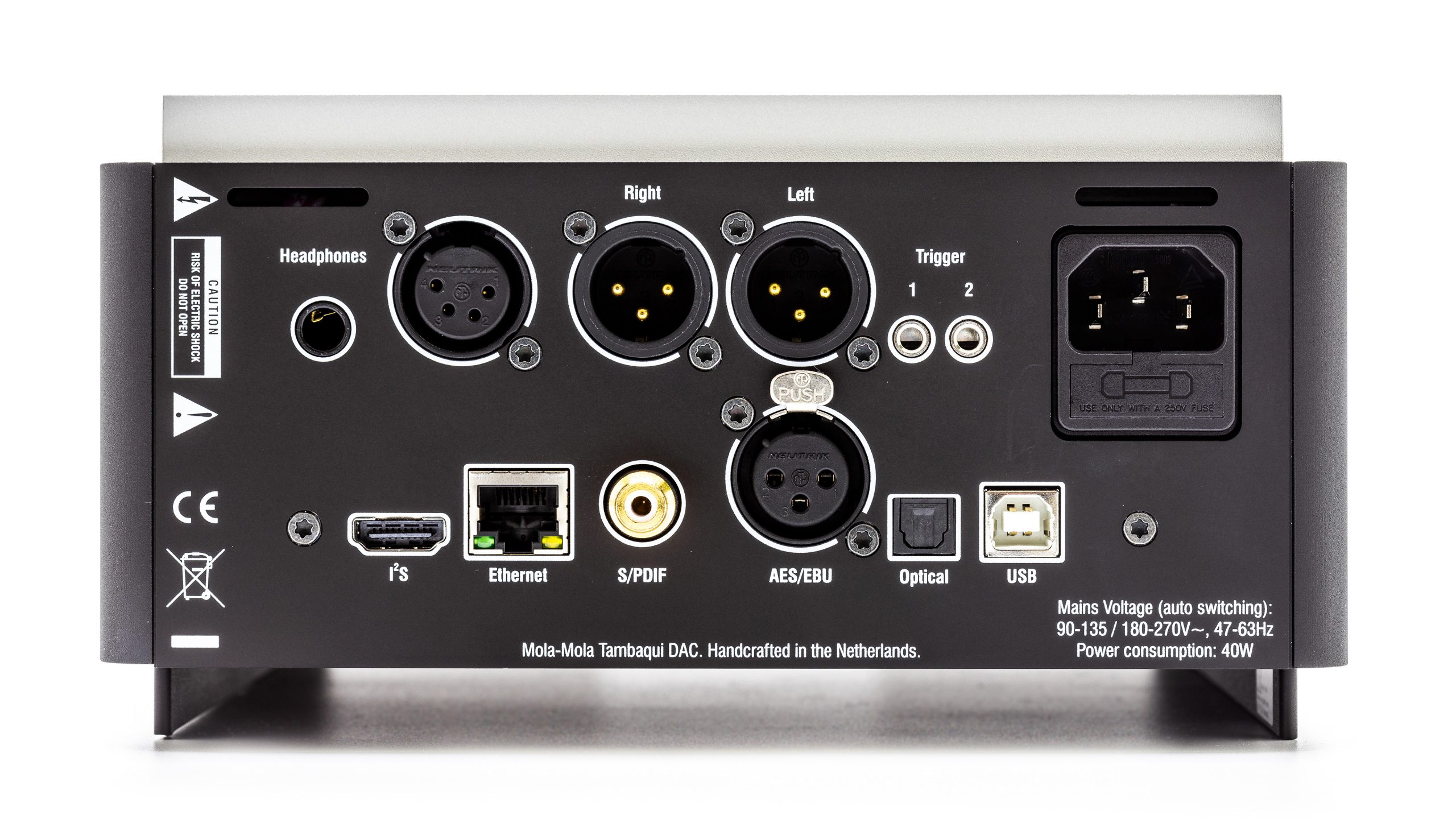 Audio sources
In addition to normal digital inputs such as Toslink and SPDIF, you will find both AES / EBU and a USB input that supports up to 32-bit / 384 kHz PCM and 22.5 MHz DSD signals (DSD512). Or in other words, anything you can think of to throw in its direction.
As a Roon user, I am pleased to note that the DAC is Roon Ready via the Ethernet connector. Just plug it in and play music from a PC connected to the wireless network.
Unbalanced outputs do not exist, here it is XLR out that applies. And if you look closely, you will find two headphone jacks on the back; a 6.3 mm jack, and a 4-pin XLR that provides separate ground to the right and left channels.
Especially enough for a high-end DAC, this one also has wireless Bluetooth, which supports better sound with the codecs aptX and AAC, but also Sony's LDAC codec which provides virtually lossless sound over Bluetooth.
About remote control
Mola Mola Tambaqui can be controlled with a remote control, and if you feel like spending 7,00 on one, Mola Mola offers this. Thank God it also comes with a pre-programmed remote control of the old Apple TV type, which you can use if not. Or just download the Mola Mola Remote app and control it with your mobile.

First impression
In the test room is the faithful, but eventually a little too often mentioned, the rig from Hegel, consisting of HD30 DAC, P30 preamplifier and 2 pcs. H30 power amplifiers. Electronics that together cost more than 26,000, where the DAC amounts to 3,500. There is no doubt that it sounds good, both with our new reference among speakers around 100,000 kroner, namely Audiovector R3 Arreté and also a couple of speakers we look forward to getting to know better: Vivid Audio Kaya 90 – as for 26,000 per . couple sounds very open, colorless and exceptionally dynamic!
With Hegel in all electronic parts, it sounds very effortless and hefty. There is both impact and air here, and the soundscape is presented so openly and honestly that I must honestly admit that I do not quite understand how much better Susanne Sundfør's MQA version of Undercover live from Barbican in London can sound. Software decoded in Roon, as the HD30 does not directly support MQA.
Neither does Tambaqui. But what does it do? Because when this is connected, it is as if another fine silk veil is lifted away from the soundscape – and you get even closer to the core.
I still suspect that the differences should be greater. Because it is not easy to know what to look for, and the differences are at the level of detail. I barely managed to hear it next to the Merging NADAC PL8 before the latter had to return again, and also there were small differences to hear. But I imagined that Tambaqui was a notch sharper – even though NADAC is perhaps the world's best multichannel DAC.
I switch to the integrated McIntosh MA7000, which to an even lesser extent reveals the differences. It sounds a little too greasy and hot.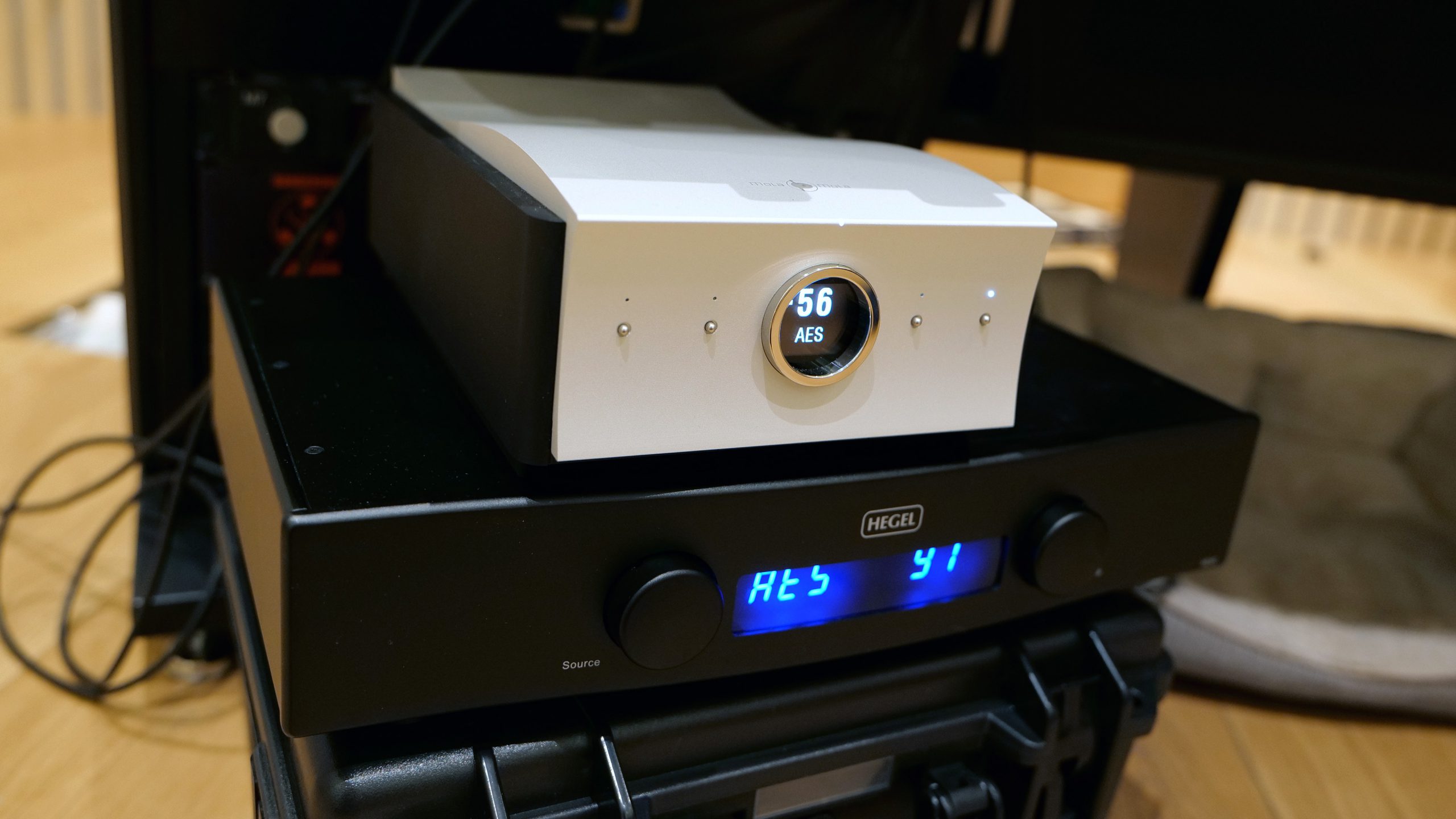 The trip to the recording studio
I can not say I am satisfied with not hearing a major difference between a DAC for 35,00 and one for 10,000, even though I know that the Hegel HD30 is very good for the price. Here we have to come up with something.
I was tipped off by the importer that a studio technician in Oslo had just bought Mola Mola Tambaqui for use in his studio work. "Because he could not live without," it was said. His name is George Tanderø, and he has mixed a whole bunch of Norwegian albums, from for example Kari Bremnes, Siri Nilsen, Magne Furuholmen and Bjørn Eidsvåg. But he is first and foremost a mastering technician, and in that discipline has artists like Madrugada, Dumdum Boys, Emilie Nicolas and Astrid S on his conscience. To name a few.
It's also part of the story that I know George well from before. Not only did we go on the sound line together in our youth, we actually lived together as well. We both talked and almost breathed and breathed sound around the clock, and there are not many ears I trust more. I knew I had to stop by his studio.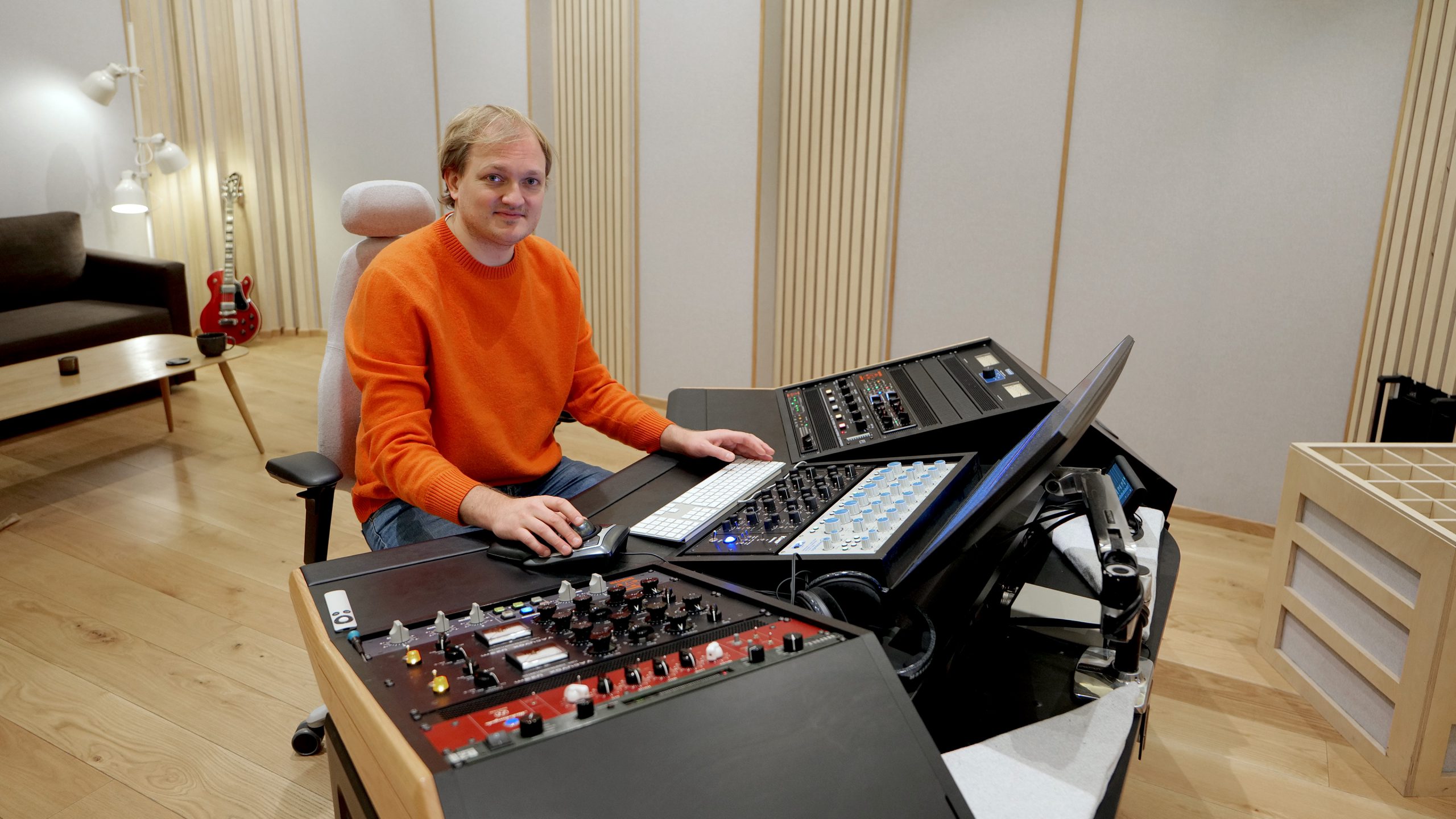 Playroom
George har lydbehandlet studioet proft inntil beinet, signert av en amerikansk akustiker ved navn John Brandt. Det er virkelig en fantastisk akustikk, hvor det som er av etterklang låter meget naturlig. Ingen flanger-effekter, og samtidig såpass levende at man kan spille musikk på anlegget og kjenne gåsehuden reise seg.
Jeg har med Hegel HD30 under armen, de to DAC-ene kobles parallelt til en høykvalitets passiv forforsterker, så man kan svitsje frem og tilbake. Tambaqui har høyere utgangsnivå, så den dempes til riktig nivå ved hjelp av desibelmåler. Merk da at ved å stille denne noen knepp under 100%, så får den et teoretisk mindre enn optimalt utgangspunkt, da det vil kunne gå utover den digitale oppløsningen. Det skal ikke være noen fare, siden den har så stort dynamisk spillerom uansett.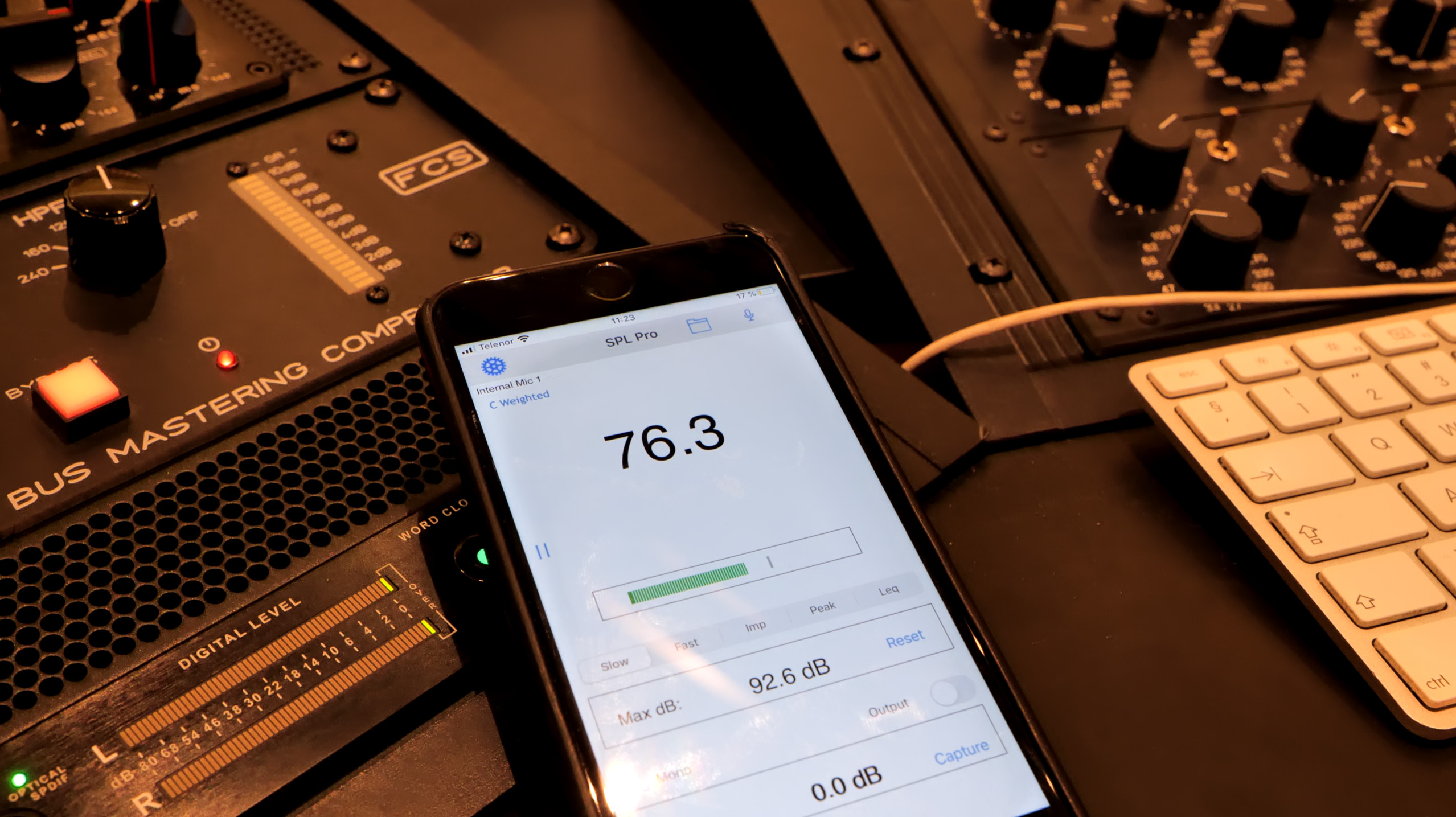 Clear differences
The differences between the two DACs are growing far greater than I myself was able to bring out in my own room. By the way, the speakers are a pair of well-grown ATC SCM100ASL Pro, which George has recessed into a baffle wall, optimally angled towards the listening position behind the mixing desk. There is such an insane dynamic in them, at the same time as they reproduce the sound so musically and well-defined, that most of the pure hi-fi pales in comparison.
– This is how it should sound, I exclaim while Rage Against the Machine pulls loose with Bullet in the Head.
The differences are that while Hegelen sounds both colorless and detailed, it is as if the starry sky opens up behind the musicians when we switch over to Tambaqui. Cymbals shine more, there is better separation between the instruments, and even with metal with noisy cymbals, you hear the space between the cymbals much clearer when Tambaqui is allowed to conduct.
– Da jeg hørte Mola Mola-DAC-en visste jeg at jeg måtte kjøpe den.
The differences are easy to hear, they sign up right away, and regardless of music. For example with Laura Marlings Soothing, where the double bass both gains more weight, but also with clearer details from the string projections. And where the edge beat on the snare drum marks the rhythm in a more specific but at the same time sensitive way.
– There are the same type of differences with the DACs I have used so far, George states.
DACs he does not want to say the names of, because he does not want to blacken anyone.
Had to buy it
– When I heard the Mola Mola DAC, I knew I had to buy it. Whether it will pay off is perhaps doubtful, but then at least the artists get the best treatment of their music.
But George had not actually tried Tambaqui for monitoring until today. Only as part of the mastering chain. He uses another DAC for listening. At least for now.
– After hearing this now, I have a problem. Now I want another one! One that is in the recording chain, that benefits the artists, as I use it now. And one more that I can listen to when I sit and turn. But there must be limits, I can't afford that!
I leave George Tanderø's mastering studio at Sinsen in Oslo with three thoughts in my head: First, I'm jealous of George's studio and acoustics. Secondly, Tambaqui is a sickly good DAC. Third, I think I ruined his day. Now he must have two of it…
Conclusion.
Testing a DAC is not the same as testing an amplifier. There are more subtle differences out there, and if you do not have the room and equipment in order, it makes the job difficult. Mola Mola Tambaqui sounds very good even on semi-expensive equipment in a normal living room, but it is not until you get everything in place that it really flourishes – and really differs from other good DACs.
When we finally got to a mastering studio with cream equipment and properly conducted acoustics, the differences were revealed easily as a stain. Tambaqui leaves, with a deeper, wider and tidier soundscape. You get closer to the music. And between all the zeros and ones, that's what it's all about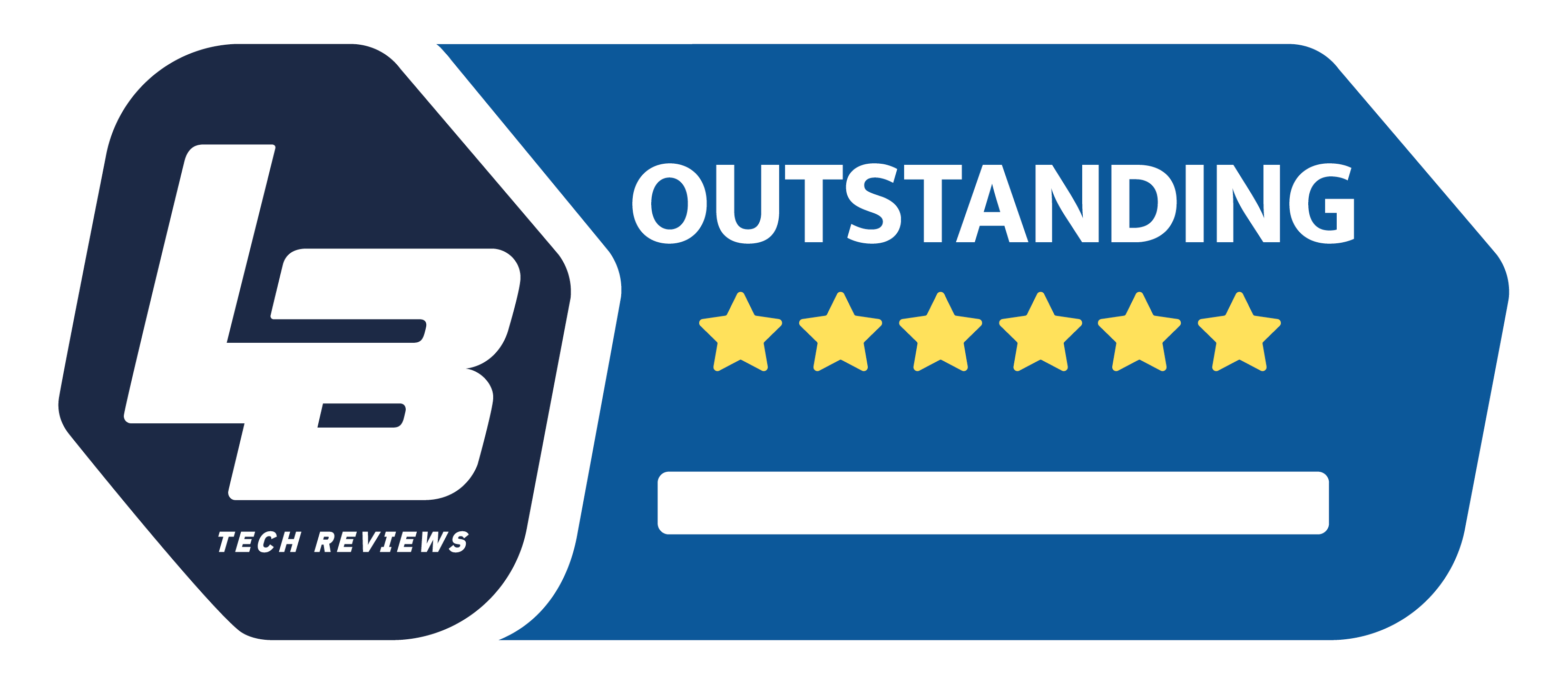 High End
We think
The sound is phenomenally good! Distortion and noise floors are at such disappearing levels that you are completely inside the musical core. Roon provides user-friendly streaming.
It was a tearful goodbye…