Lasse Svendsen
Published

2021-03-24 - 9:00 am
Full-bodied sound on a huge, quiet and silky-soft soundstage. Sparkling dynamic contrast, and very flexible adjustment options for different pickups.
All adjustments must be made on the back with DIP-switches. The sound balance does not fit all pickups.
Specifications
Type: Phono preamplifier
For: Moving Coil and Moving Magnet
Technology: Discrete transistor, symmetrical dual mono
Connections: RCA unbalanced in/out, RCA/XLR out
Load: 10 ohms – 47 kohm
Capacity: 0-350 pF
Gain: XLR 45.8-76.4 dB, RCA 39.8-71.4 dB
Channel separation:> 85 dB, 20 Hz – 20 kHz
Dimensions and weight: 47 x 37.3 x 7.8 cm, 9 kg
Other: Subsonic filter -3 dB @ 11 hz, -24 dB octave
Web: electrocompaniet.com
Although they have only made one turntable, Electrocompaniet has a long tradition of phono steps, or RIAA steps. At the same time as they launched their first turntable, ECG-1 in 2015, they also launched ECP-2, a phono stage for Moving Magnet and Moving Coil pickups, which really impressed in our test that year.
Electrocompaniet has now updated the ECP-2 to an MK II version, with a new cabinet that finally has the same width as the rest of the products in Electrocompaniet's Classic series. Thus, it looks better when placing the ECP-2 MK II together with the 'Company's newer products in the same series.
There, the story of the phono step could have stopped, but it turns out that Electrocompaniet also made some changes to the circuit and replaced some components in the same sling. Better components, such as expensive film capacitors, shorter signal paths and better shielding, will provide a lower noise floor and reduce the risk of hum.
At the same time there are more stable op-amps on the outputs with lower distortion, at the other end there is a filter on the power supply, and with a total of 8800 uF with capacitors, eight voltage regulators and 16 capacitors with a total of 16000 uF, will provide reduced noise and greater dynamic headroom.
Otherwise, the ECP-2 MK II is pretty similar to its predecessor. The basics of the new circuit are still based on a RIAA step from Dynamic Presicion, and balanced for the lowest possible noise floor, where the signal ends in balanced XLR outputs on the back.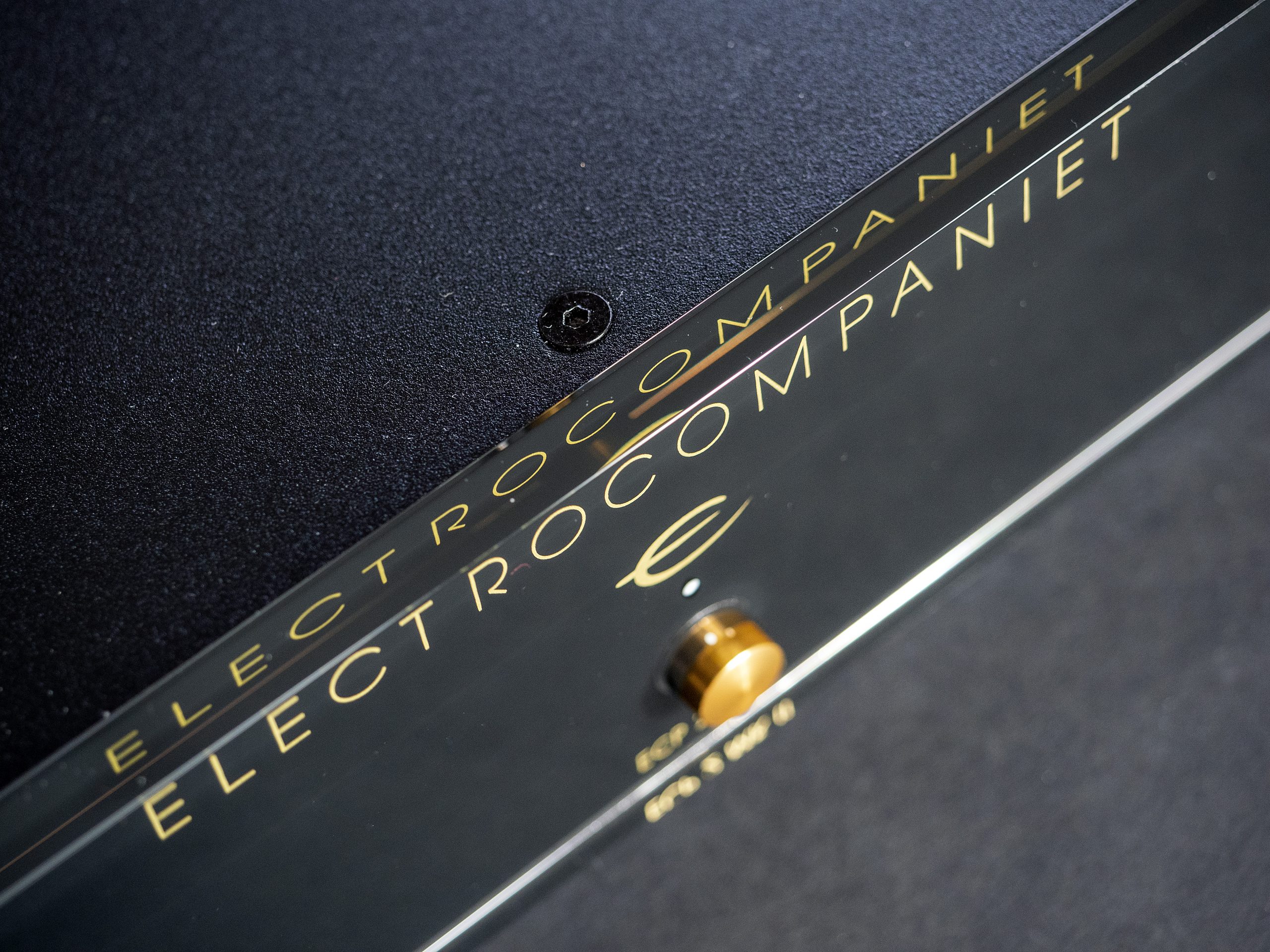 Flexible
A series of tiny toggle switches on the back provide almost endless customization options and there are hardly any pickups that can not be used with the ECP-2 MK II. The small switches can be used to adjust the load impedance from 10 ohms – 47 kohm, capacitance from 0 to 350 pF, and gain can be varied from 39.8 to 71.4 dB. Add 6 dB for the balanced outputs.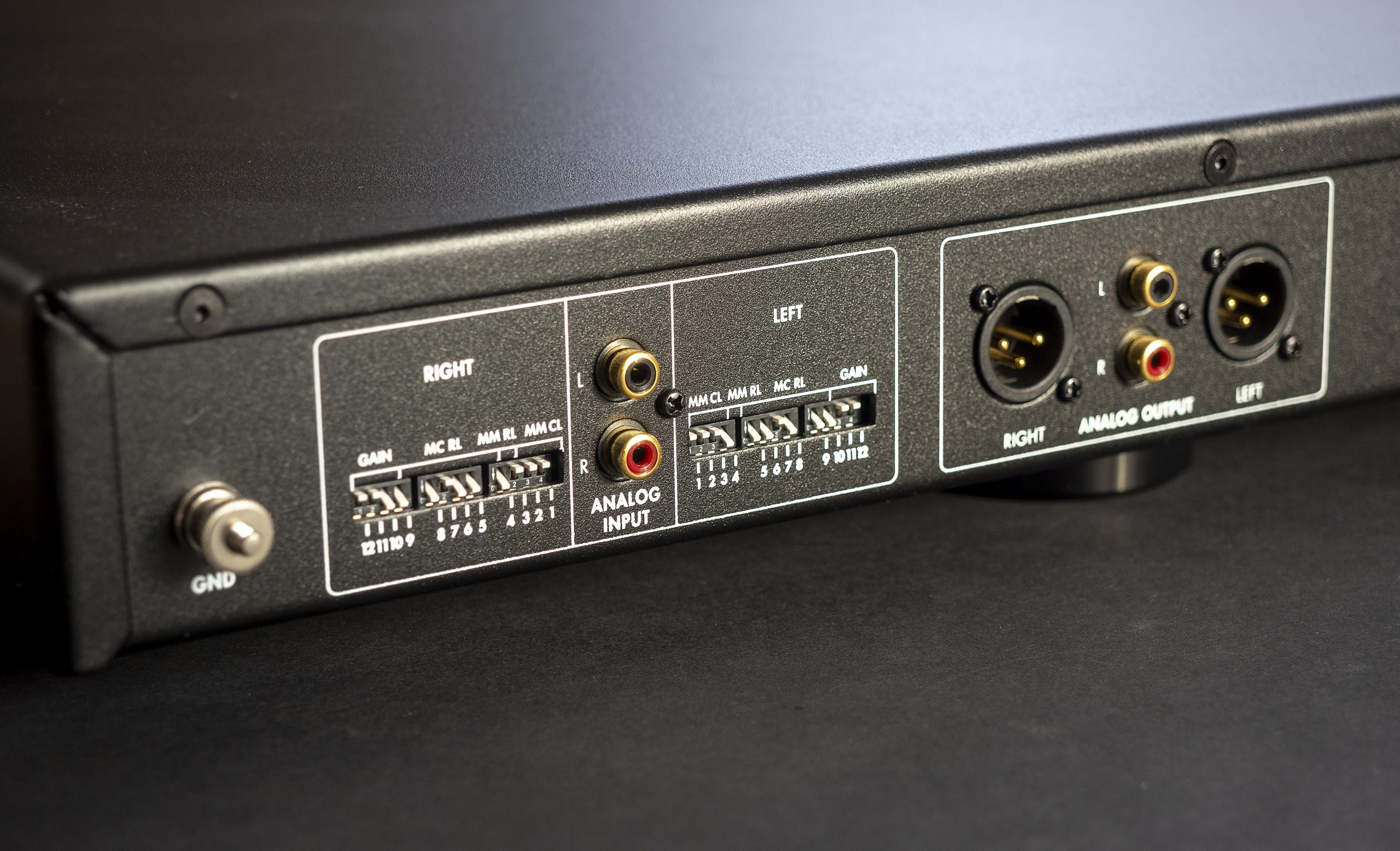 Beautiful sound
The phono step is therefore very flexible, and suits most pickups, also acoustically. It's not 100 percent neutral, but on the other hand, it's not boring to listen to vinyl with ECP-2 MK Ii. The sound is a bit towards the warm, which suits most music, and gives neutral pickups such as Audio-Technica AT-ART9 or Ortofon Cadenza Black a slightly fuller sound. Which I think is suiatable.
The soundscape is generous, with a large scale, enormously good dynamic contrast and timbre. Primare R35 sounds more fine-meshed and transparent, especially in the treble, but it is warmer in vocals with ECP-2 MK II, which also gives the piano sound more weight in the lowest octaves.
The stereo perspective is rock solid, and there is hardly any audible noise to detect, even if you turn up the volume and wait to lower the needle arm into the grooves. The black backdrop gives the instruments greater clarity and focus, and dampens the lack of more articulated bass, but it is in return for the generous beat, and gives both drums and double bass a proper bass foundation.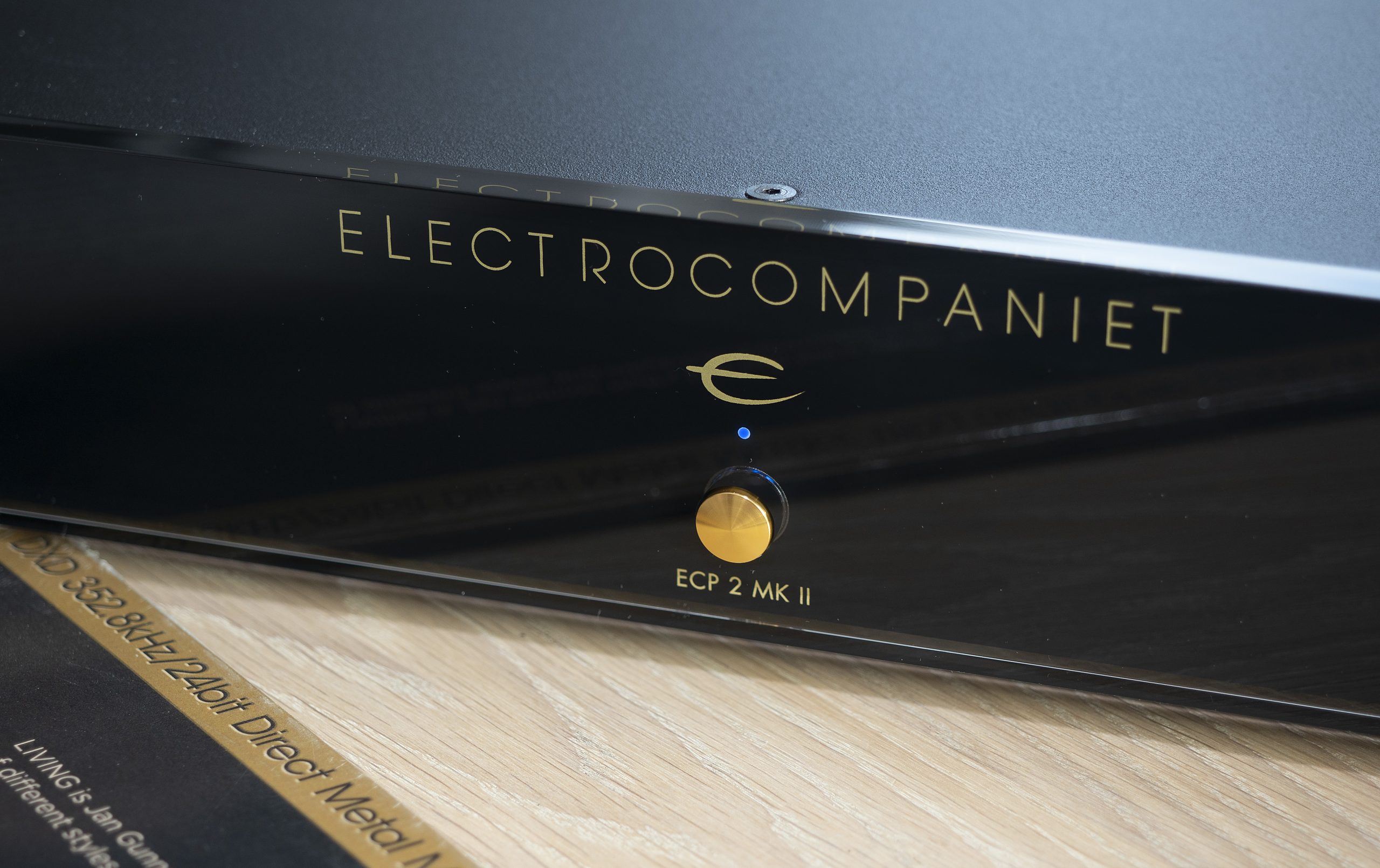 There are not very big differences compared to its predecessor. The MK II version is perceived as quieter and sharper focused, with better defined sibilants (sch-sounds for example) and a little more marked dynamic contrast.
Conclusion
Electrocompaniet ECP-2 MK II is best suited when paired with a pickup that does not have a dark sound balance with a muted treble. Then the rich sound and dynamics come out better in the soundscape. It wears all kinds of music and will be able to lift the sound from the vinyl collection significantly, compared to a built-in phono stage. At the same time, it is also so flexible that you can keep it for many years, no matter what electrical properties the pickup may have. Compared to the ECP-2, the sonic differences are relatively subtle, and give little reason for upgrading, but for those who need a phono stage for the system, the MK II version is an obvious choice.