Lasse Svendsen
Published

2021-06-11 - 8:00 am
Nicely done wooden cabinet and well-equipped system, with valves, CD, DAB, internet radio and streaming.
Limited sound pressure and dynamics, murky bass and dark sound.
Specifications
Radio: DAB + /FM
Wireless: Wi-fi, Bluetooth
Streaming services: Spotify Connect, Internet radio
CD player: Yes
Connections: Ethernet, USB, AUX analog input / output
Headphone output: Yes
Presets: Yes
Display: LCD
App control: Undok
Remote control: Yes
Dimensions: 42 x 17.1 x 32 cm
Weight: 8 kg
Other: Wooden cabinet, EL84 and 12AX7B vacuum valves.
Web: echowell.com.tw
That someone dares to think a little outside the box is liberating and exciting at the same time. This all-in-one facility goes its own way, with a clever solution we have never seen in such a system.
Taiwanese EchoWell, is far from being as well known as Pure Audio, Tivoli Audio or Sony. They have been involved in component production – particularly bicycle computers – but a few years ago they started developing audio products. One of them is an all-in-one-system we have not seen the like of before, and which we thought was so interesting, that we agreed on a review.
Seen from the front, the system, called EchoStream Vi, is pretty much the same as any tabletop system. Two 10 cm drivers, in stereo, flanked by buttons, a volume control, and a CD tray with an LCD screen above. The whole thing is nicely packed in a wooden cabinet of solid quality, but if you turn the system around, the surprise emerges:
Vacuum valves!
Under a plastic grid, you find two valves per channel. The smallest is a 12AX7B and the largest an EL34, which provides around three watts nominal, per channel. It is, to put it mildly, unusual, as long as most systems of this type have a cheap Class D circuit of perhaps 10 W, which drives the speakers.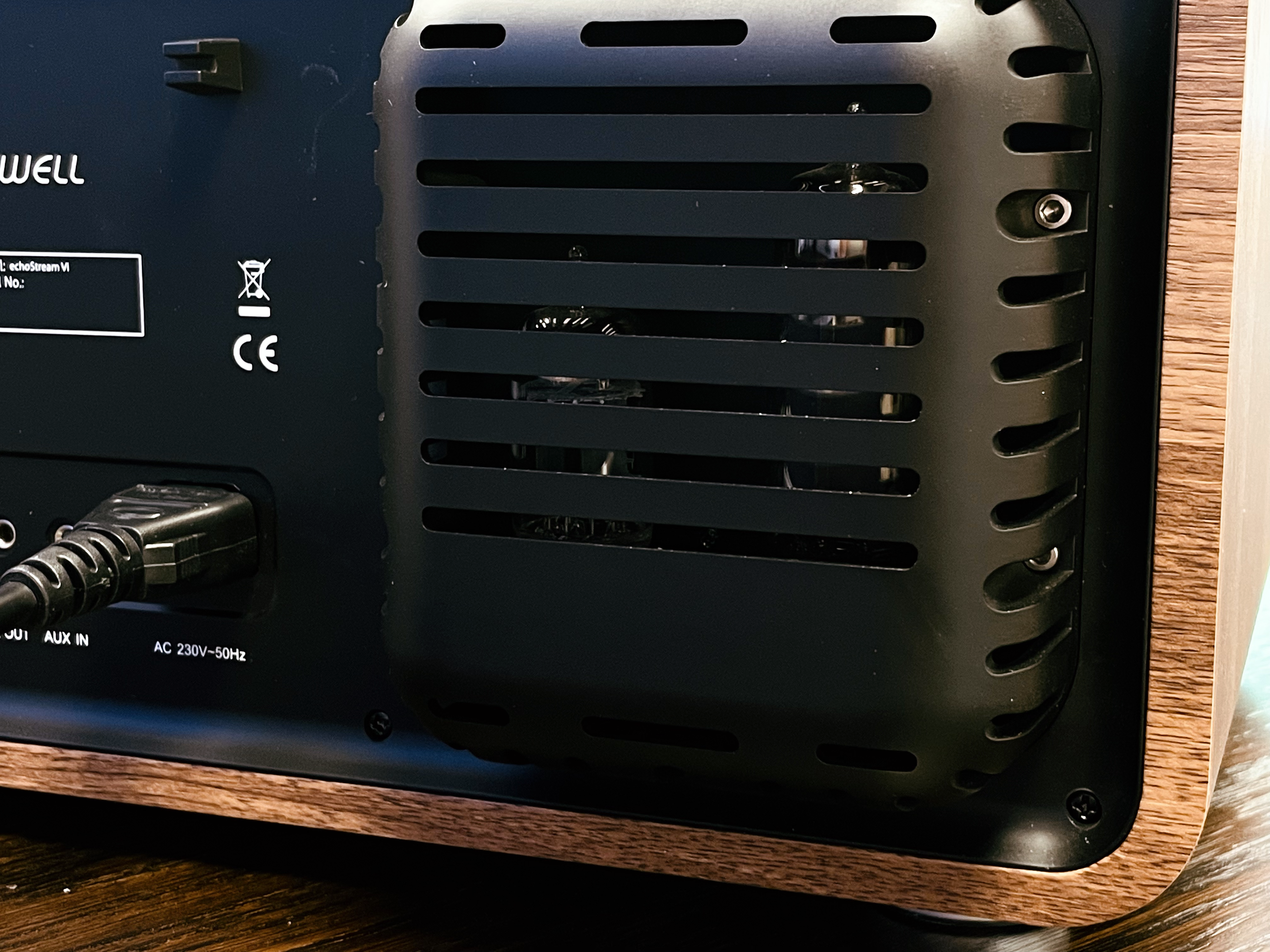 The valves can be replaced with similar ones from different manufacturers, should you feel the urge to experiment with tube-rolling. Which I doubt anyone cares about.
Streaming
Then it is probably more important that the system can play everything from CDs, to radio broadcasts (FM or DAB +), streaming over Bluetooth with aptX HD, or Wi-Fi and ethernet, and that it can be controlled with a remote control. Or the Undok app on your mobile.
It is also possible to connect an external analog audio source to the rear mini jack. Unfortunately, the back is also where the headphone jack is located, which of course should be on the front. Instead, there is a USB input for memory sticks in front, where you will also find the LCD screen and the buttons to operate the system.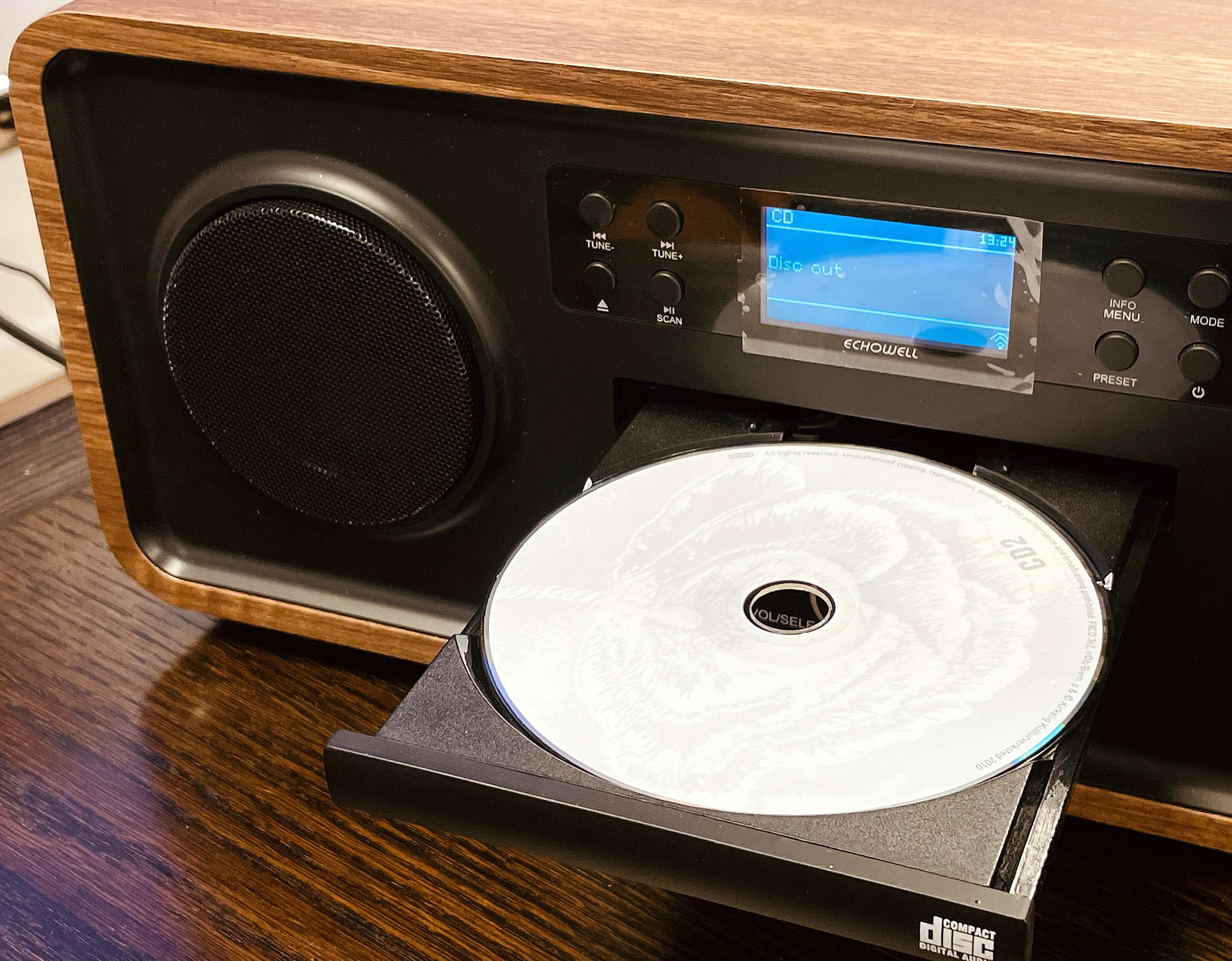 Like all radios with Frontier processor, it is a longer process to navigate the rather backward on-screen menus in order to get the system online and find radio stations that can be stored for later use. But it works, and when you're finally done, just enjoy the music.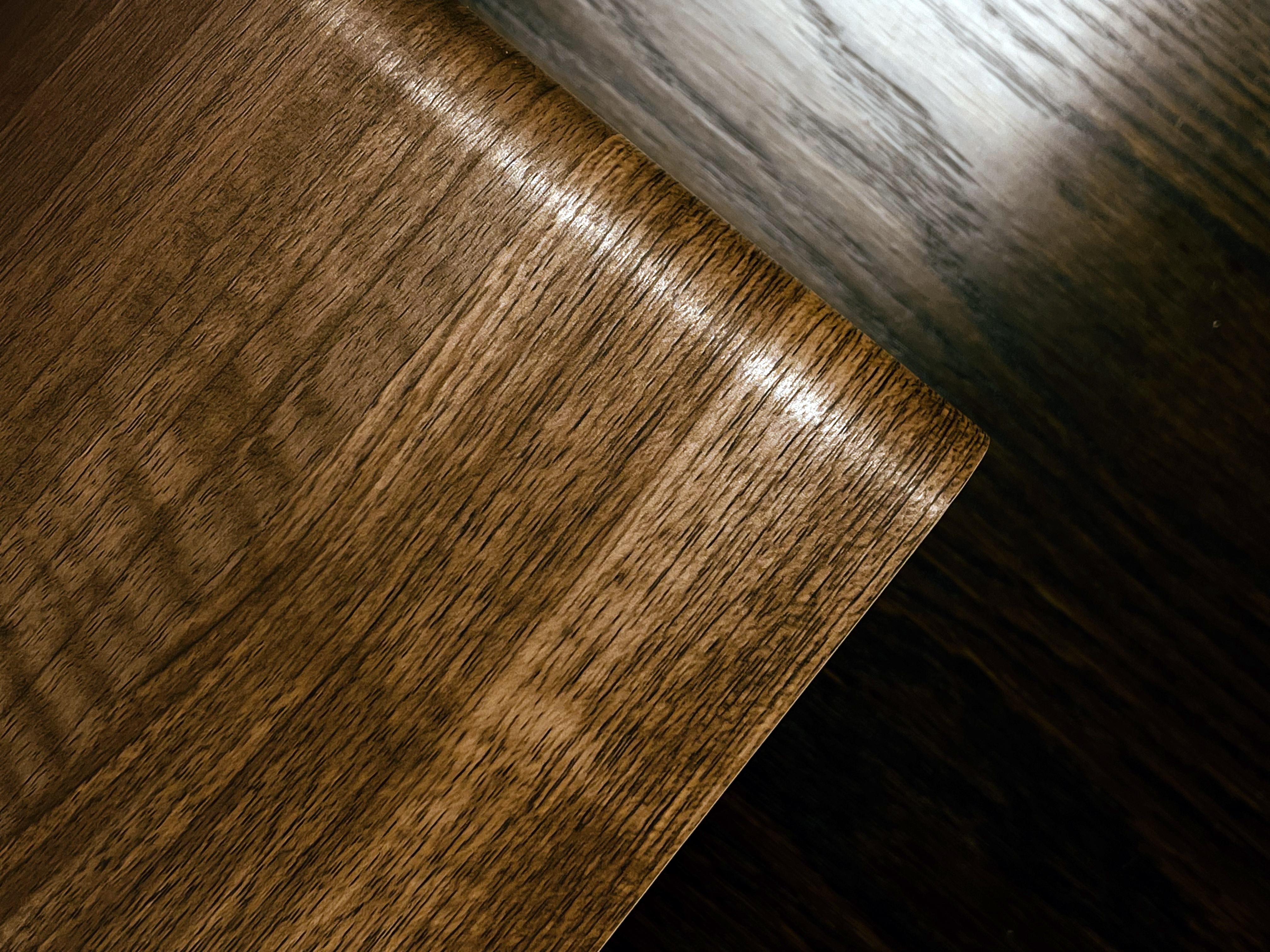 Warm and full sound
The two 10 cm full-range driver do not get any help from tweeters or a subwoofer, and have to take care of the entire frequency range themselves. This goes well most of the time, but it is to be assumed that the sound has shortcomings.
The soundscape is relatively large, the sound is rich and the sound warm and pleasant. But if you do not use either the equalizer or set the bass and treble yourself, the system sounds quite flat and dark. Do not expect explosive dynamics (or any kind of dynamics, really), but if you trim the bass and treble, and find some internet radio stations with high-resolution sound, you will notice that the system does not actually sound so badly.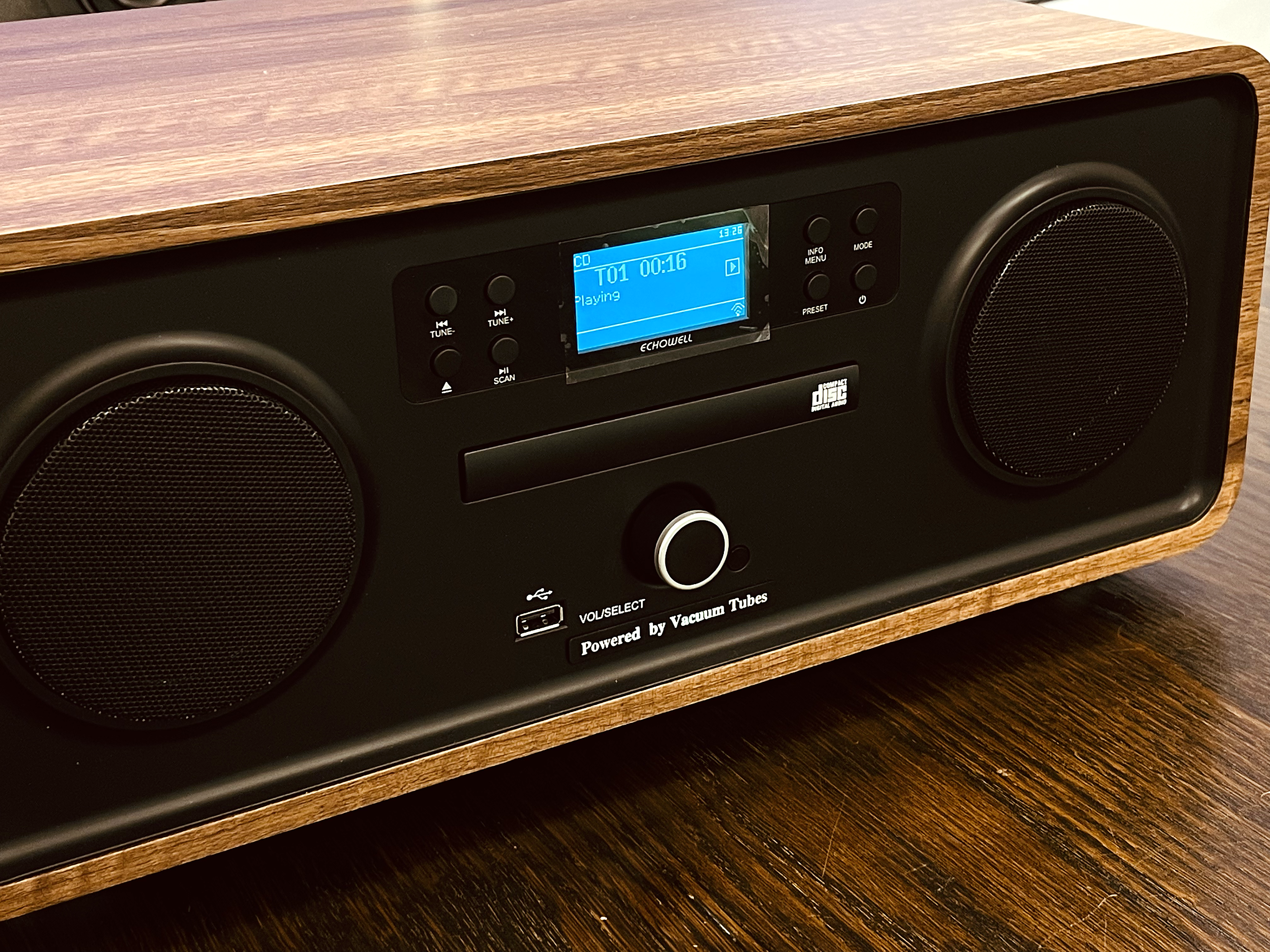 Unsurprisingly, you get the best sound from CD, which makes DAB broadcasts sound stone dead and gray. But even here, you are far from audio bliss.
The warm sound lays a heavy hand over the nuances of the music, and although the bass is clearly present, it is somewhat woolly, and instruments and vocals never really come properly into room. The difference is big if you compare with Technics SC-C70 MK2, or the table radio Revo Supersystem.
Both can play much louder and easily fill a normal living room with sound. If you try the same with EchoStream, you will quickly notice that the power is limited. The soundscape grows with increased volume, and it is easy to like the pleasant sound, but you also notice the distortion when you fall for the temptation to play loud.
So this is by no means a party system, but the rich sound is easy to like. It's just not that easy to get involved with.
Conclusion
Extra points should be awarded for daring to use valves in a system like this. EhcoWell EchoStream may not be the system in this class that gives you the very best sound, but it plays well enough in plenty for most purposes, and it is very well equipped. Add the nice walnut case and the bonus with CD playback, and the system is worth considering. But this is really not where you get the best sound for the money.