The TV's resting pad
Sonos' new sound base PlayBase acts as a base for the TV. But did it arrive too late?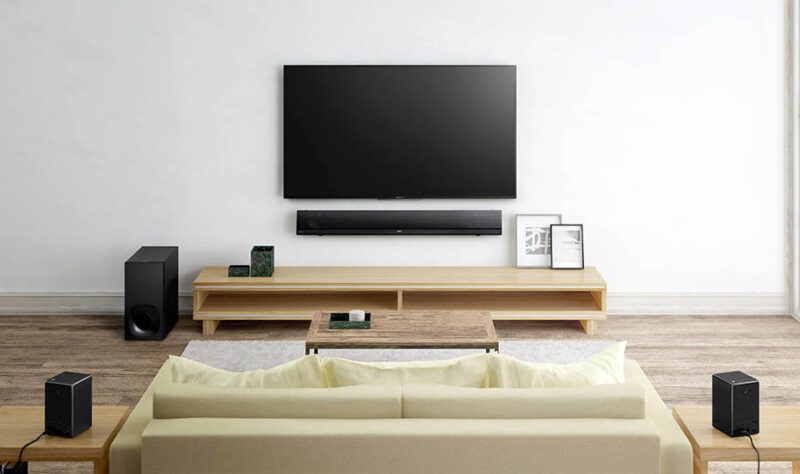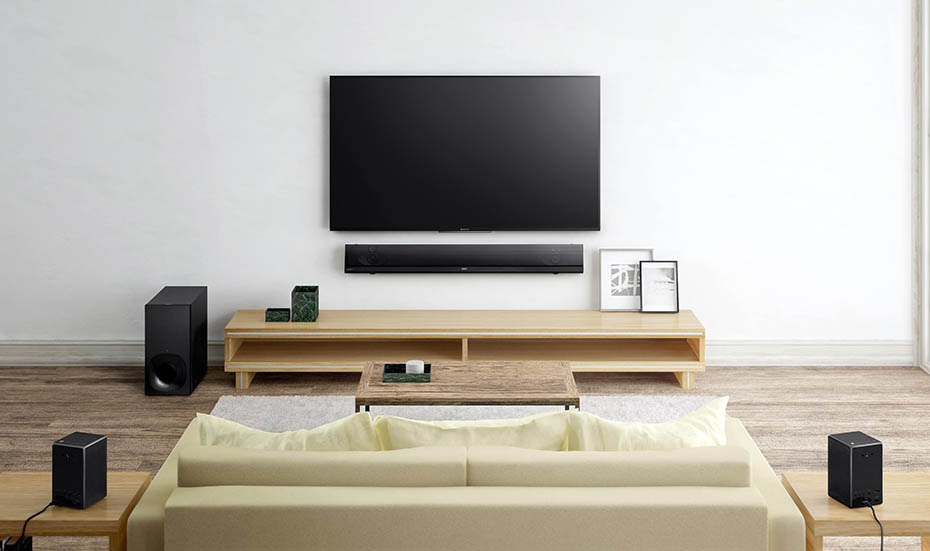 Les innledning:

10 soundbars comparison review
Positive
The sound is balanced, and the room correction fixes problems. Increased chassis volume accommodates subwoofers.
Negative
It lacks HDMI inputs, and the sound is not as engaging as the best sound bases.
Sonos has spent a long time on PlayBase in order to offer one of the best sound bases on the market. In the meantime, many competitors have scrapped theirs, due to faltering sales. Sonos thus come to a market where other producers have previously tried and failed. Can PlayBase still be a success?
The idea is still good, and in our opinion, there should be a market for pedestal-style soundbars. Not everyone has their TV on the wall, and if you have it standing on a table, it might make sense to use the sound base as a base rather than adding a soundbar that blocks the TV's bottom edge. The larger chassis volume allows you to mount the subwoofers on the underside, so you can get a good and rich bass reproduction even without the external subwoofer. If you still want a separate bass speaker, PlayBase is just like the soundbar PlayBar compatible with the wireless Sonos SUB.
Here there are no HDMI inputs; instead, PlayBase must be connected to your TV with an optical audio cable. This supports Dolby Digital and PCM, but not DTS. Therefore, set the TV to convert DTS signals to PCM, and everything will be fine.
It is very easy to connect the PlayBase to the home network with the Sonos app, and none of the others beat Sonos on usability pertaining to daily use. Playlists, grouping of rooms and much more are easy as pie. Support for virtually all music services, including Spotify, Tidal, Deeer, and Apple Music, is provided.
PlayBase also has room correction, which uses the iPhone as a measurement microphone – an arrangement that works very well.
Sound quality
The movie experience is characterised by a fuller bass than with the soundbar PlayBar. The dialogue is clear, and the bass effects are rendered with pretty good foundation, even without an external subwoofer. The timbre balance is unmistakably Sonos, which means a balanced and attractive sound that usually doesn't play any tricks on you. It works well for most kinds of music.
There is nevertheless not as much energy in PlayBase as in Sonos' own soundbar PlayBar. A direct comparison indicates that PlayBar has noticeably more dynamism. It doesn't go as deep in the bass, but it does have bass. So even if you don't plan to have an external subwoofer, then we would actually advise you to choose the PlayBar purely for the sound.
This also applies to music, which acquires a narrower stereo perspective with the sound base. It also fails to rival our reference among sound bases, namely the Canton DM 75, which is both more affordable and more powerful.
Conclusion
Sonos PlayBase sounds pretty good, with good fullness in the bass compared to a number of soundbars. It is also very user-friendly and supports many streaming services, just like other products by Sonos.
Like Sonos PlayBar, it lacks the HDMI input. But more importantly, the sound base does not have enough dynamism compared to the soundbar from the same manufacturer. It's all too anaemic and mild. If you absolutely need a soundbar, we would sooner recommend Canton DM75.
HDMI: No
Digital in: Optical
Network: Wi-Fi, ethernet
Wireless: Sonos Multiroom
Analogue in: 3.5 mm mini jack
Subwoofer: Peripherals (wireless)
W x H x D: 72 x 5.8 x 38 cm
Colour: Black or White
Other: Trueplay room correction
Pris: 6998 kr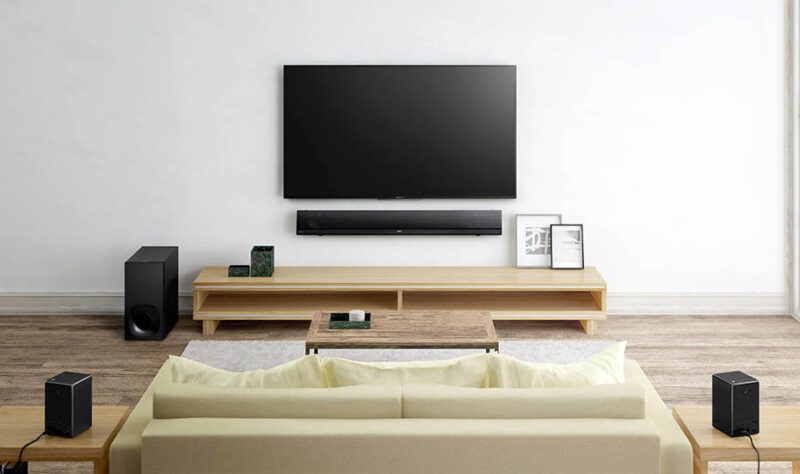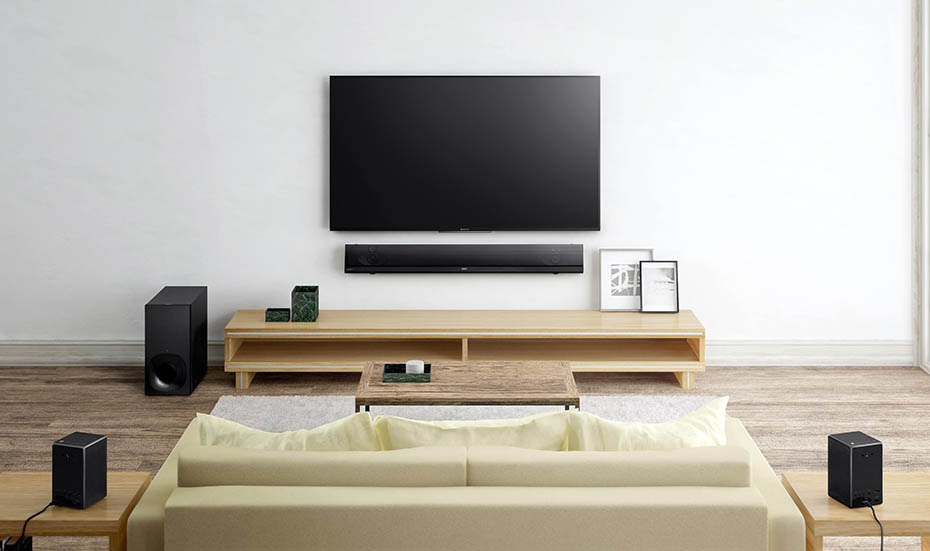 10 soundbars comparison review
Also in this test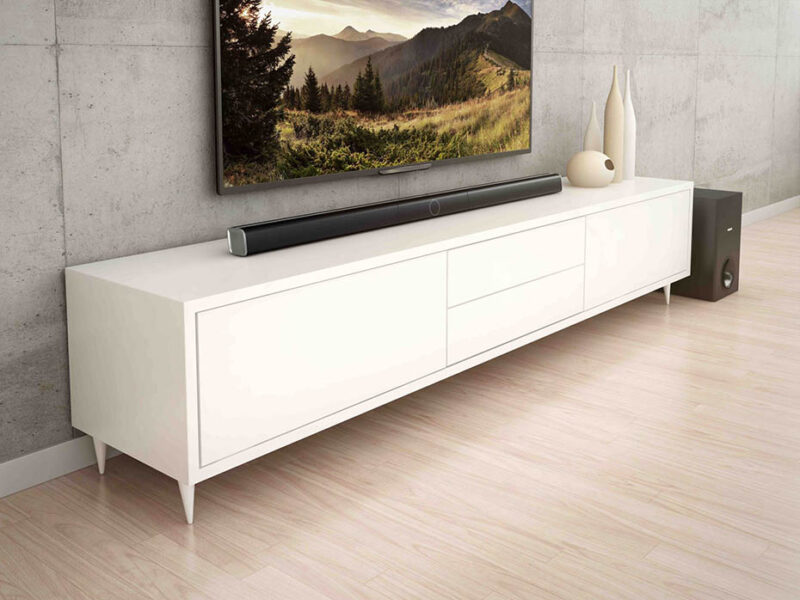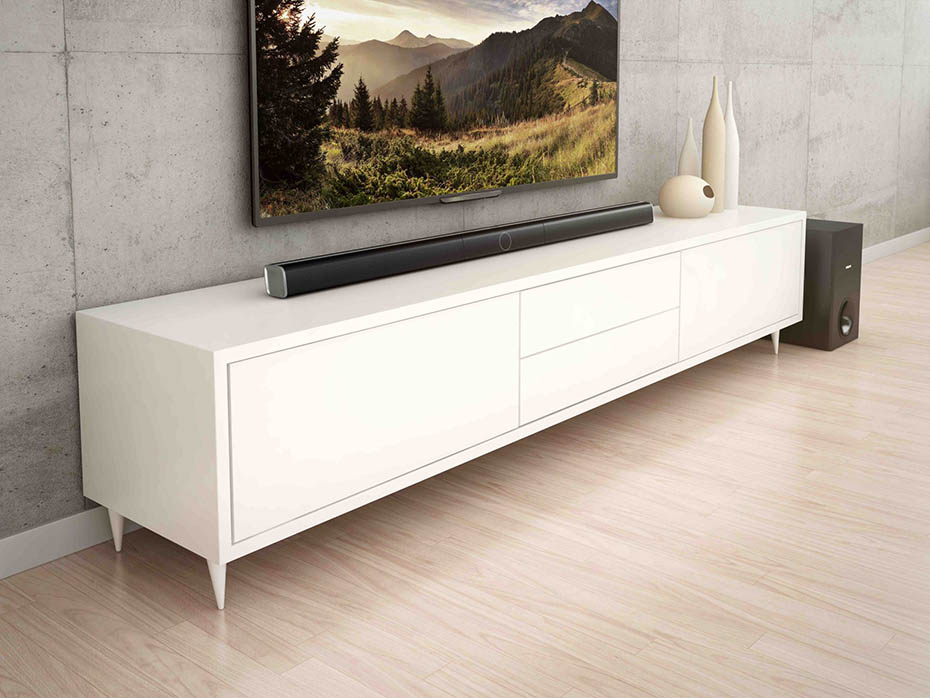 Clear speech
The Philips soundbar does its job, with crystal clear dialogue and a fairly balanced sound.
Read more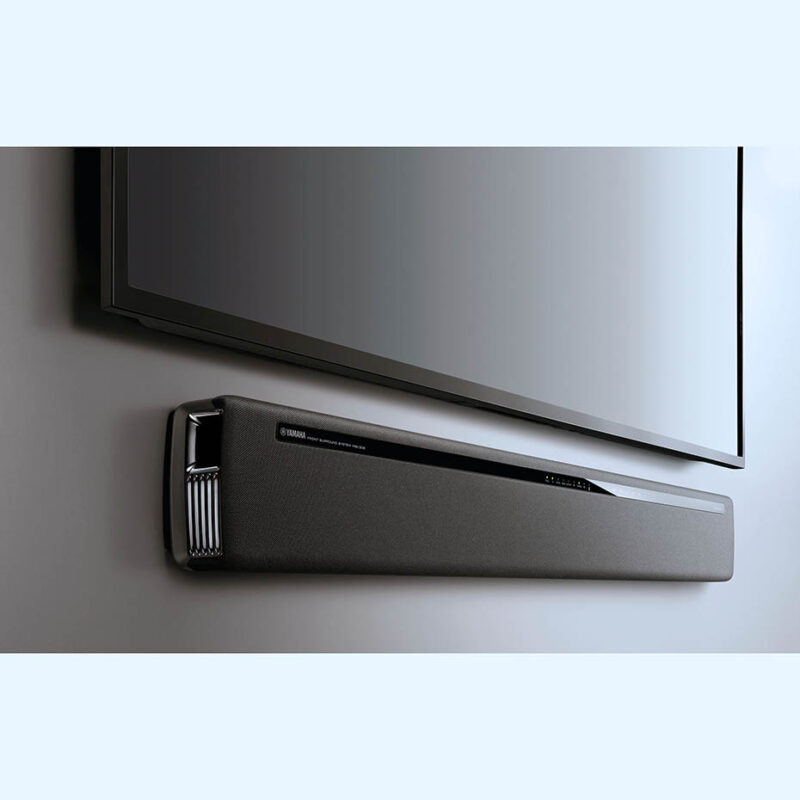 Rather complete
If you are looking for an affordable option with multi-room, and do not want an extra bass crate, then this one is good.
Read more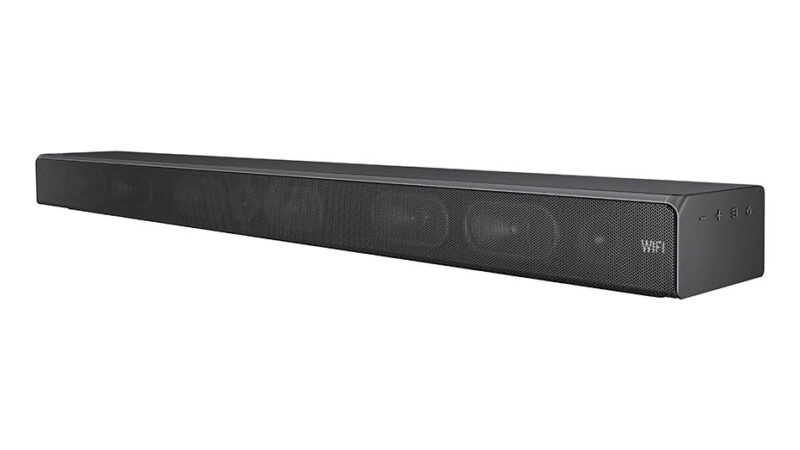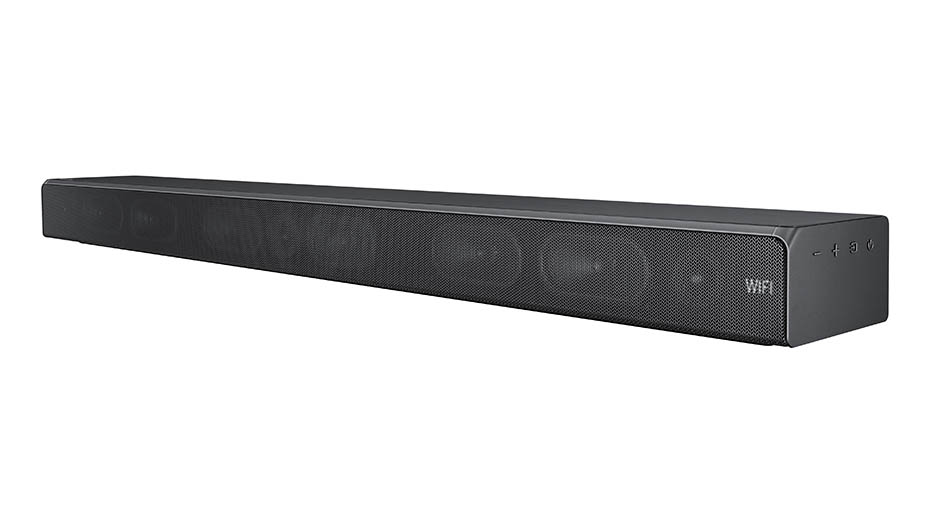 Impressive balance
Samsung's soundbar sounds just as well on music as it does for movies.
Read more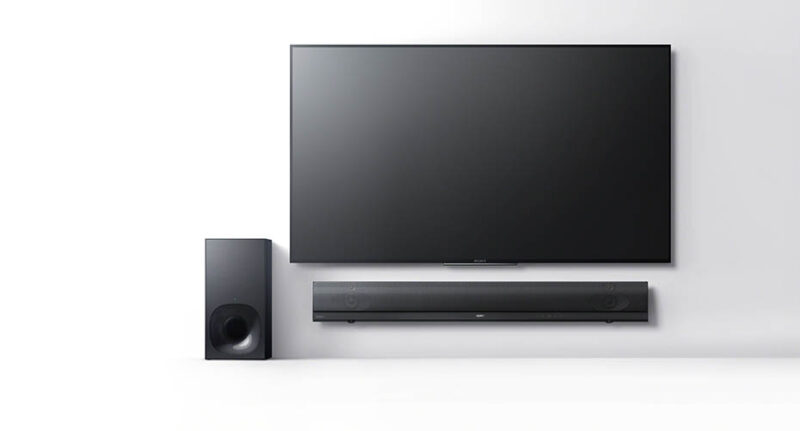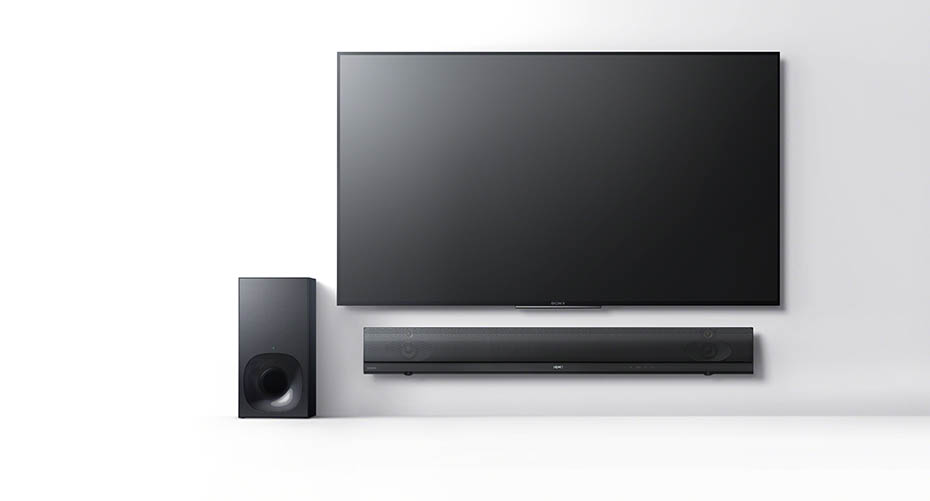 Good compromise
This is designed to lie flat and point towards the ceiling, but nevertheless sounds good facing forward. It works pretty good.
Read more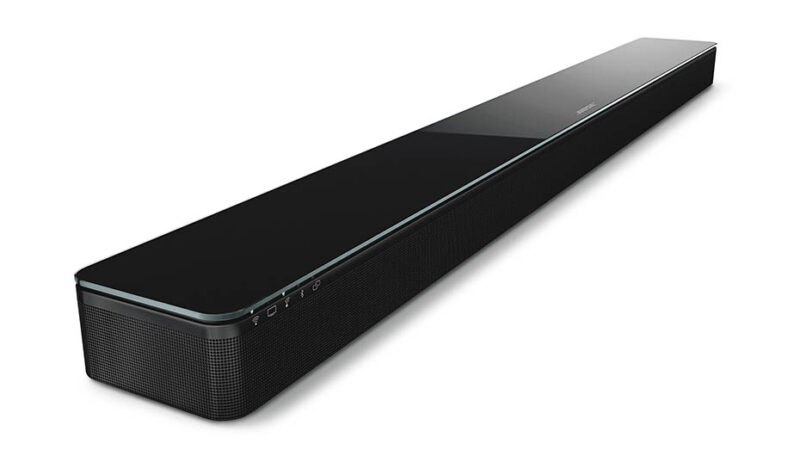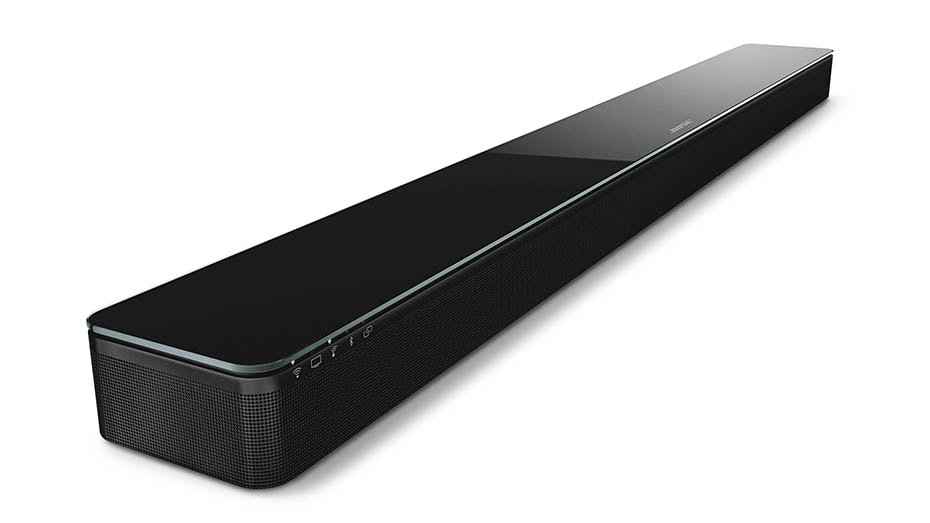 Not good enough
Bose has banked on user-friendliness, but has unfortunately forgotten about the sound quality.
Read more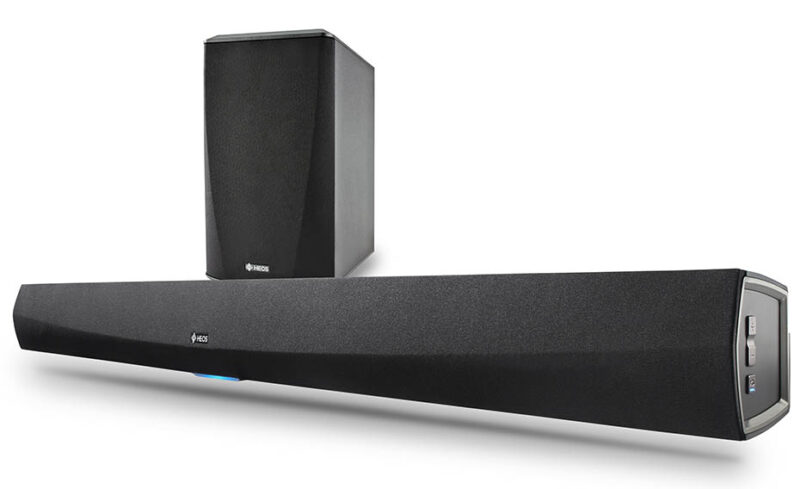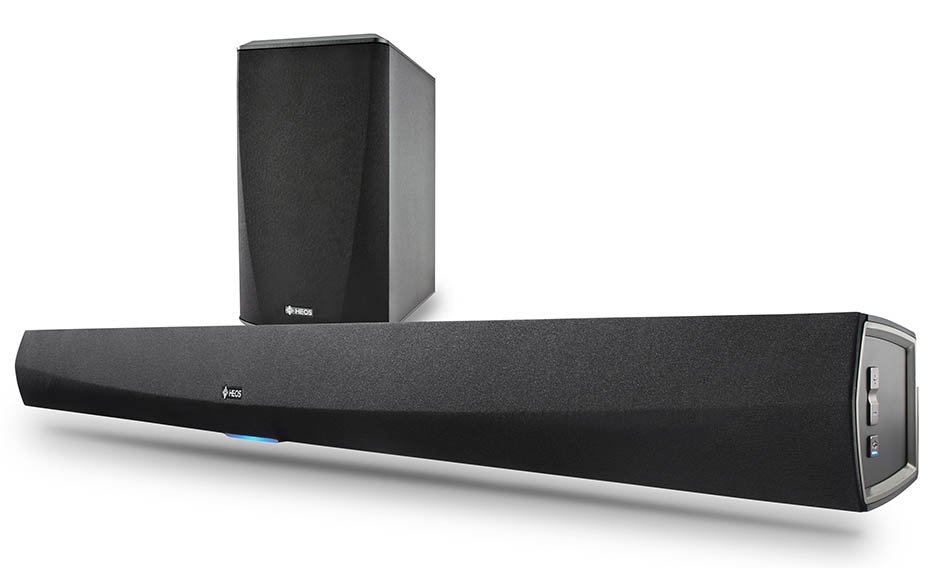 User-friendly and tough
Heos has endowed this with user-friendliness, and here one also gets tough, rich sound for one's money.
Read more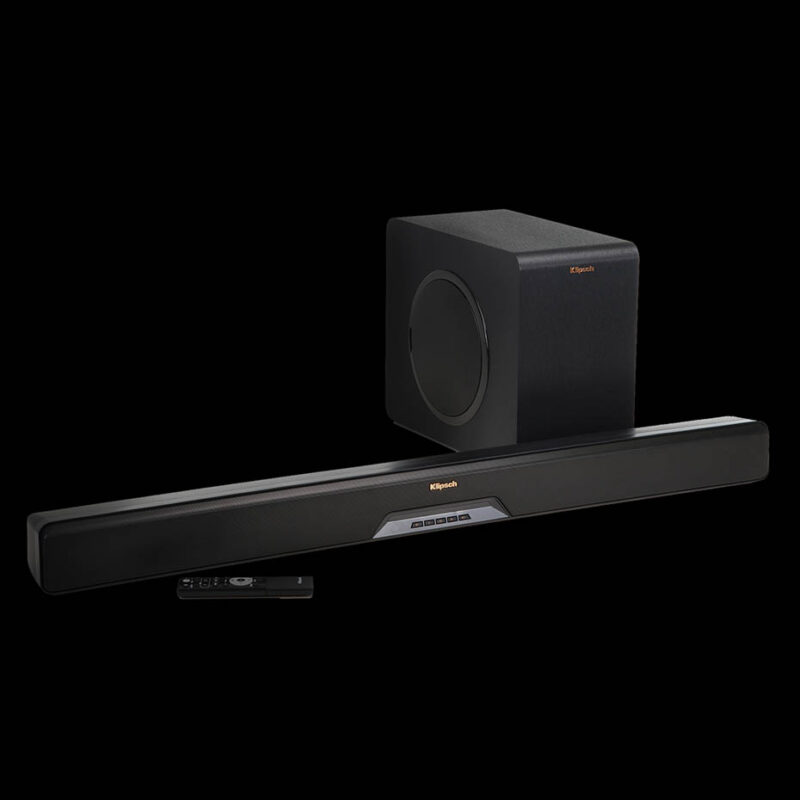 A lot of sound pressure, little else
Klipsch has the highest sound pressure in the test. But the soundbar disappoints on sound quality.
Read more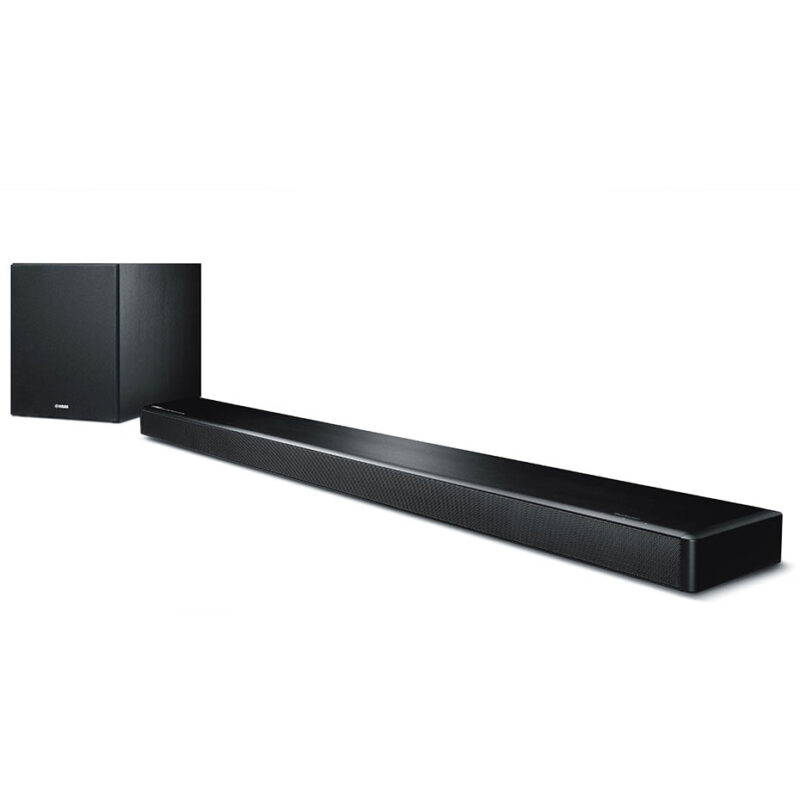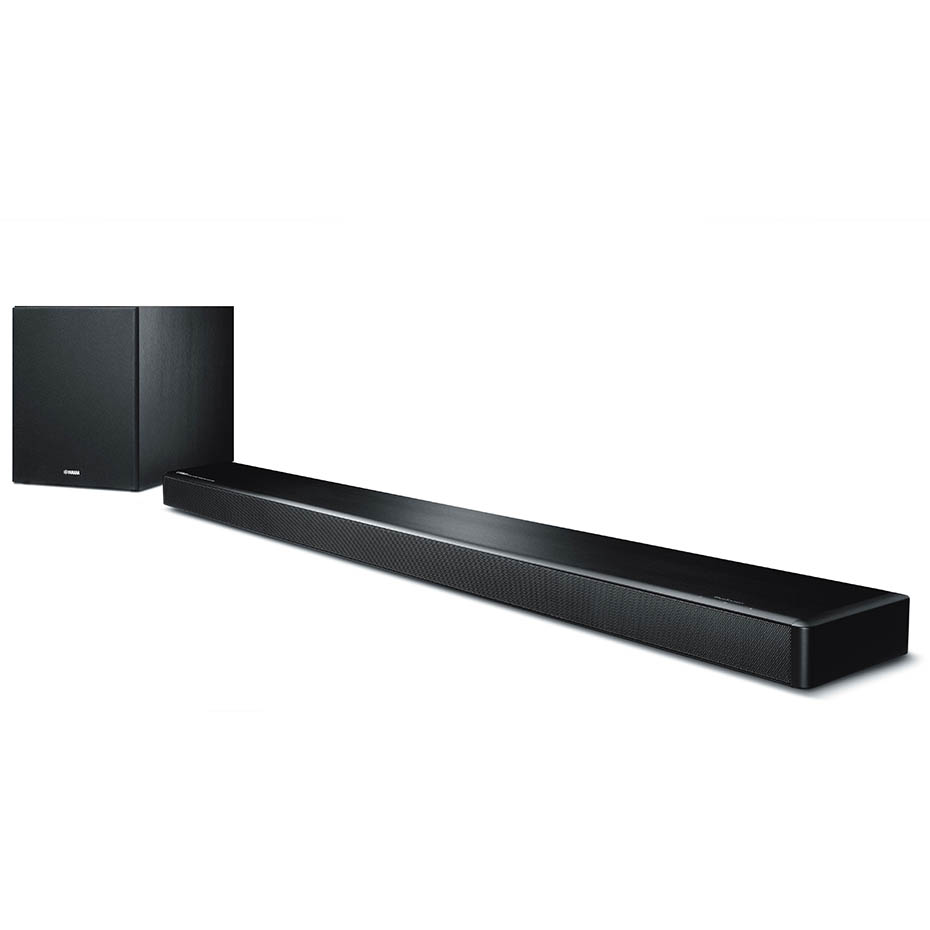 Hissing sound
The biggest problem with this soundbar is a huge hole in the soundscape.
Read more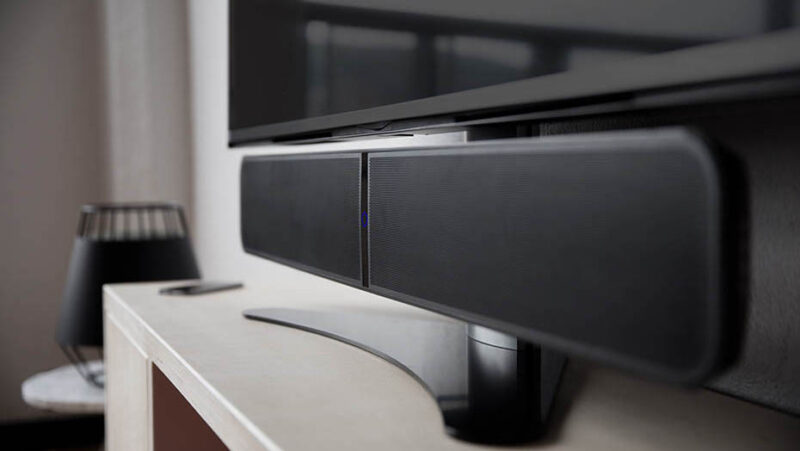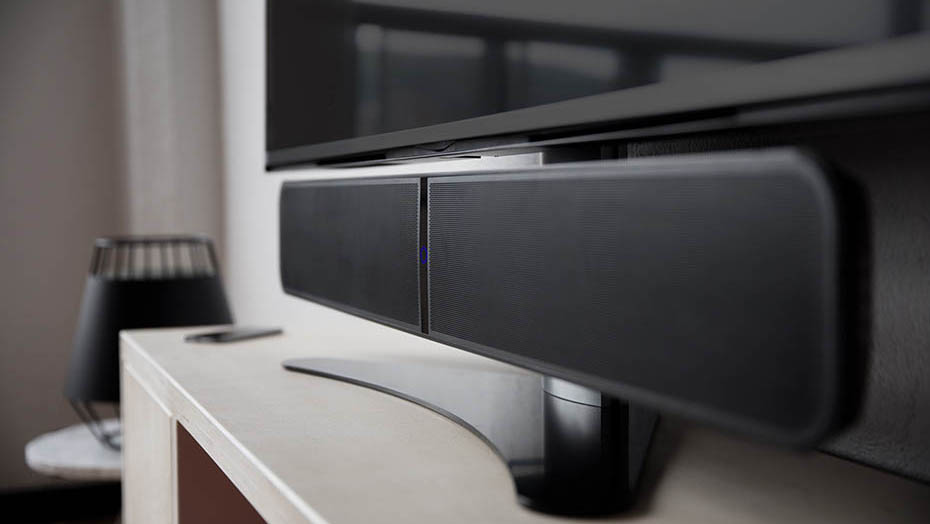 The most accomplished
Bluesound's soundbar costs a bit more, but pays off in the form of a much better experiences on both film and music.
Read more

Also check out