The Sony MDR-1000X was among the very best wireless headphones with noise reduction on the market. By adapting the noise cancelling to the listener's ear, it took the concept to a new level, and it was also among the best sounding of its kind. Its biggest problem was that you heard bass transients in your ear for each step you took crossing the street. In other words, it was a headphone that worked best if you were in a sitting posture. But now the Sony WH-1000XM2 is here.

We test the Sony WH-1000XM2
Compensates for atmospheric air pressure
The WH-1000XM2 is the successor, and Sony has now done even more research on noise cancelling.
Test: Apple iPhone 8 Plus is the best camera phone
The fact that it also takes air pressure into account is new, so you can optimise noise cancelling, for example, in an aircraft cabin. This is done by a sensor measuring the air pressure and loading a compensation filter when the acoustics and the microphone response are affected by lower atmospheric pressure. This sounds smart, and is something that I'm looking forward to testing on an upcoming flight.
Great test: 10 wireless headphones
Like its predecessor, the headset can either turn off the noise cancelling or let in ambient noise if desired via a button. The battery life has increased from 20 to 30 hours in wireless mode with noise reduction enabled. This is with continuous music in the ear, which is impressive.
With an app, the noise cancellation is adapted to your ears and to the air pressure by the headphones sending test signals into the ear and measuring the sound that comes out. It works very well! You can also set the sound and move the soundscape to the front or behind (!) you, or to the sides. Front and off would be sufficient, but it works pretty well anyway.
The noise cancellation can now be controlled seamlessly in the app, from full to zero cancellation, and you can choose whether you want to let in all sound or just the frequency level in which speech is located. That way you can hear when someone is chatting at you, even if you shut most of it out. There is also a toggle button on the headphone itself, where you can switch between different noise modes.
Excellent noise cancellation
During the testing period, we had the headphones out in traffic and on trains, where we saw that the noise reduction worked well. The archrival Bose QuietComfort 35 is one of the very best at noise cancellation, but has to admit to defeat by Sony.
Great test: 7 Wireless music systems with sparkling sound
For daily use, there is no big difference. They are both excellent, but Sony has the slight advantage of even more efficient noise cancellation.
I have tried to measure the noise cancellation by using the pink noise from the stereo system and a lavalier microphone placed in one ear cup. After several repetitions, it is clear that Sony generally suppresses noise by 3 dB more than Bose QC35. Bose also lets through more high frequencies than Sony, which makes noise more audible.

Test: Noise cancelling with Sony WH-1000XM2
With the predecessor MDR-1000X, I noticed some problems when we walked with them on, because my footsteps resonated through my body and emitted a powerful pounding bass sound in my ear. This was the main reason why I favoured Bose. This has now been largely solved, because I didn't notice anything like this in the new Sony WH-1000XM2.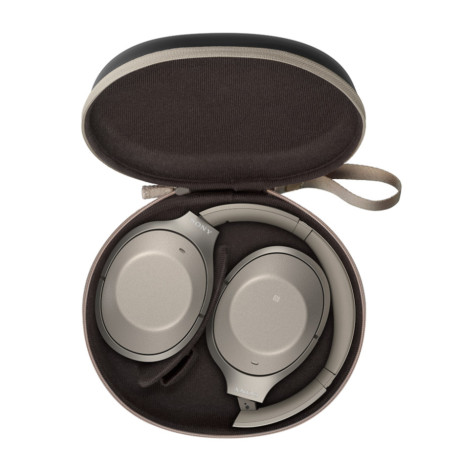 Interference-free music
The Sony WH-1000XM2 has excellent noise cancellation, although that doesn't help much if the sound is otherwise not so good. Fortunately, it's the same as its predecessor.
The bass is forthright and full, and the sound is a notch more refined than that of the fdBose QC35. I wouldn't use Bose to play anything like jazz and classical; the sound is too grainy for that. But you can actually use the Sonys for that. Just listen to Charlie Haden's interpretation of Pat Metheny and David Bowie's This Is Not America. There is no doubt that you're hearing a double bass, with more timbre and more complex structures than Bose QC35 is capable of bringing out. The trumpet also sounds more nuanced and dynamic in the mid-tonal range.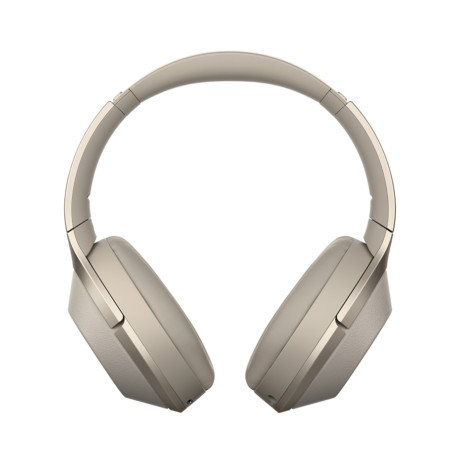 The overtone area is significantly more finely meshed in the Sony WH-1000XM2 than the Bose QC35. This allows you to hear classical music and jazz with increased credibility, where a violin emerges with more timbre. Sony rolls off nicely and neatly all the way up to the top, and may hold back a little when you are listening to the strumming of guitar strings. The difference may be even greater if you use Sony-Mobile, since the headphones support Sony's proprietary LDAC protocol, which provides CD quality to the Bluetooth.
Bose has more energy in the top and sounds crisper. But at the same time, it is grainier, so soundwise, we prefer the Sonys. For a more energetic treble rendition, you can always adjust this in the Sony headphones app, which is specially adapted to headphones.
The mid-range is fuller and warmer, and the overall dynamics is brilliant. You frequently want a pair of noise-cancelling headphones for travelling and situations that require it, while you have a regular pair for serious music listening. With the Sony WH-1000XM2, we claim that you do not have to choose between the two. It should be noted that the overtone area is somewhat reticent, so there are others that produce a crisper sound -Beoplay H9, for example, but they don't have the same dynamics and punch as the Sonys.
Comfort and battery life
Just a final word on comfort. The Sonys are very comfortable to wear, but since they are tighter on the ears than the semi-closed Bose QC35, you may become a litdtle more sweaty after longer periods of use. Worthy of note for long flights.
Battery life is now set for 30 hours in wireless and noise cancelling mode, which is 50 percent longer than previously, and thus the best battery capacity on the market to date.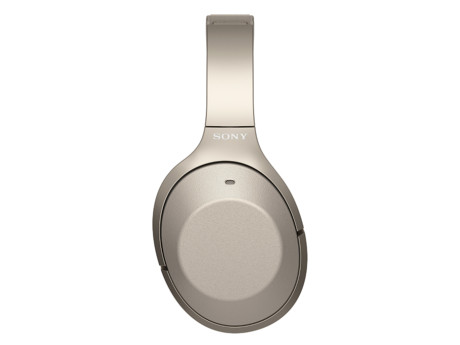 Sony WH-1000XM2: Conclusion
With WH-1000XM2, Sony has given us the market's best noise cancellation and fixed some issues its predecessor such as your own footsteps resonating in your ears. Combined with some of the best sound we've heard from noise cancelling headphones, as well as the high level of comfort and the best battery life on the market, Sony is hereby proclaimed a winner and king of the hill.
Type: Over-Ear, cordless, closed
Connection: 3.5 mm, BT 4.1 aptX/LDAC
Active noise reduction: Yes
Collapsible: Yes
Microphone and remote control: Yes
Speaker drivers: 40 mm
Battery life: 30 hours (wireless with noise reduction)
Weight: 275 grams Colour: Black or beige
Positive
The sound is excellent, noise reduction is the best on the market, as is battery life.
Negative
The ears may get a little clammy after long periods of use.