Jonas Ekelund
Published

2020-01-05 - 11:29 am
Practical and lightweight earbuds. Easy handling. Powerful, but not indiscriminate bass.
Unrefined sound for acoustic music. Battery life is mediocre. No storage bag.
Specifications
Element: not provided
Bluetooth: 4.0
Frequency range: not provided
Battery life: 8 hours
Remote control/microphone: yes/yes
Certification: "Sweat-proof"
Weight: 32 grams
Website: isolda.no
Sol Republic is a slightly forgotten brand in Scandinavia, which is a pity. For this price range, they are a set of really nice headphones for a youthful target market. Considering the target market, the black model looks slightly subdued, but the blue is considerably more flashy. They feel a bit like plastic, but are still very well built. They do not have certified protection, but are supposedly sweat-proof so that you can use them during your workout. Unfortunately, it comes with few accessories. A carrying bag would have been nice, but at least you have four sizes to choose the best fit from.
The neck band is really light, and you hardly notice it around your neck. Because it has a slip-free surface, it stays put even if you happen to tug the earbuds a bit. The earbuds are very light and the cord is smooth, so they're comfortable to wear even for long periods of time.
It must be said right away that Shadow is not some neutral pair of earbuds, so those interested in hi-fi should choose something else. The sound is sculpted with a clearly amplified bass. The earbuds are not completely unrefined, however, so you do not actually drown in the bass of all music. Where it exists though, it gets an extra boost. However, the headphones have problems retaining the details in the background. It is often only the dominant instruments that can be heard, and this excludes certain refined genres of music.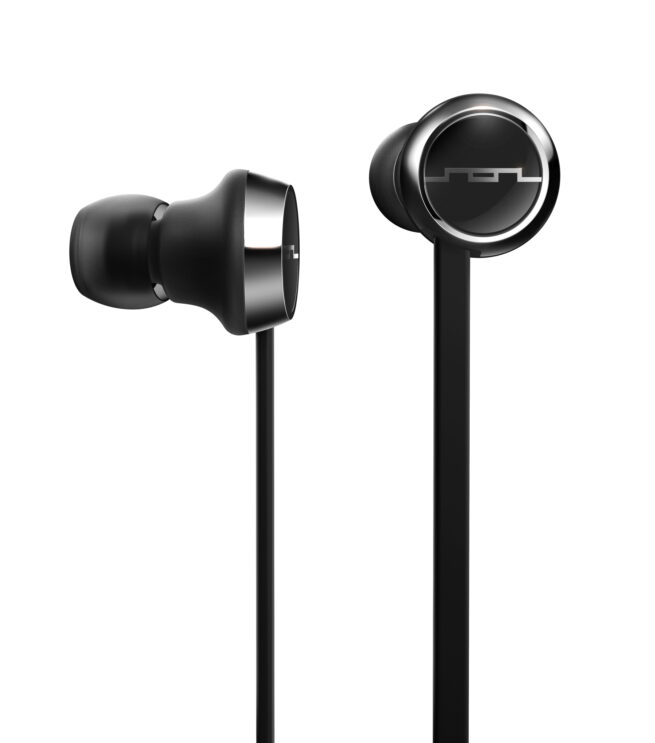 Conclusion
Sol Republic Shadow Wireless is not suited for everyone. They are clearly targeting a younger audience, and the sound is adapted for hip hop and electronic music. The bass has decent amplification so that it will sound impressive and cool. But this is not done completely without any insight, so it is possible to play other music too. However, the sound is slightly too unrefined for more finely tuned music. If that's all right, then Shadow is a pair of practical earbuds with no major flaws.