Geir Nordby
Published

2020-06-22 - 12:00 pm
Dynamic and great sound with warm tone and lots of detail. Very good fit, huge range and attractive price.
Specifications
Type: Wireless, in-ear
Bluetooth: 5.0
Waterproof: Splash-proof
Microphone / remote control: Yes / Yes
Charging cable: USB > Lightning
Battery: Up to 15 hours
Weight: 26.3 grams
Colour: Black, white or red
Web: beatsbydre.com
Wireless earbuds that are wholly free of wires are hugely popular. Two small earbuds are all you need to hear music on your way to work, just relaxing or exercising.
They cost more than wired earbuds and battery life is relatively limited. Four to five hours and if they don't sit properly in your ears you run the risk of them falling out. That's rarely a problem if you're sitting on a bus or relaxing on the couch but the last thing you want when you run through the park is to lose one of your earbuds.
In which case maybe cabled, wireless earbuds are a better choice.
Like the fourth generation of Apple's Powerbeats. These are essentially a cabled, wireless version of Powerbeats Pro but where you get the same sound for a hundred and thirty euro less.
The fourth generation Powerbeats have everything built into a minimal housing with earbuds at one end and a cable connecting right and left together.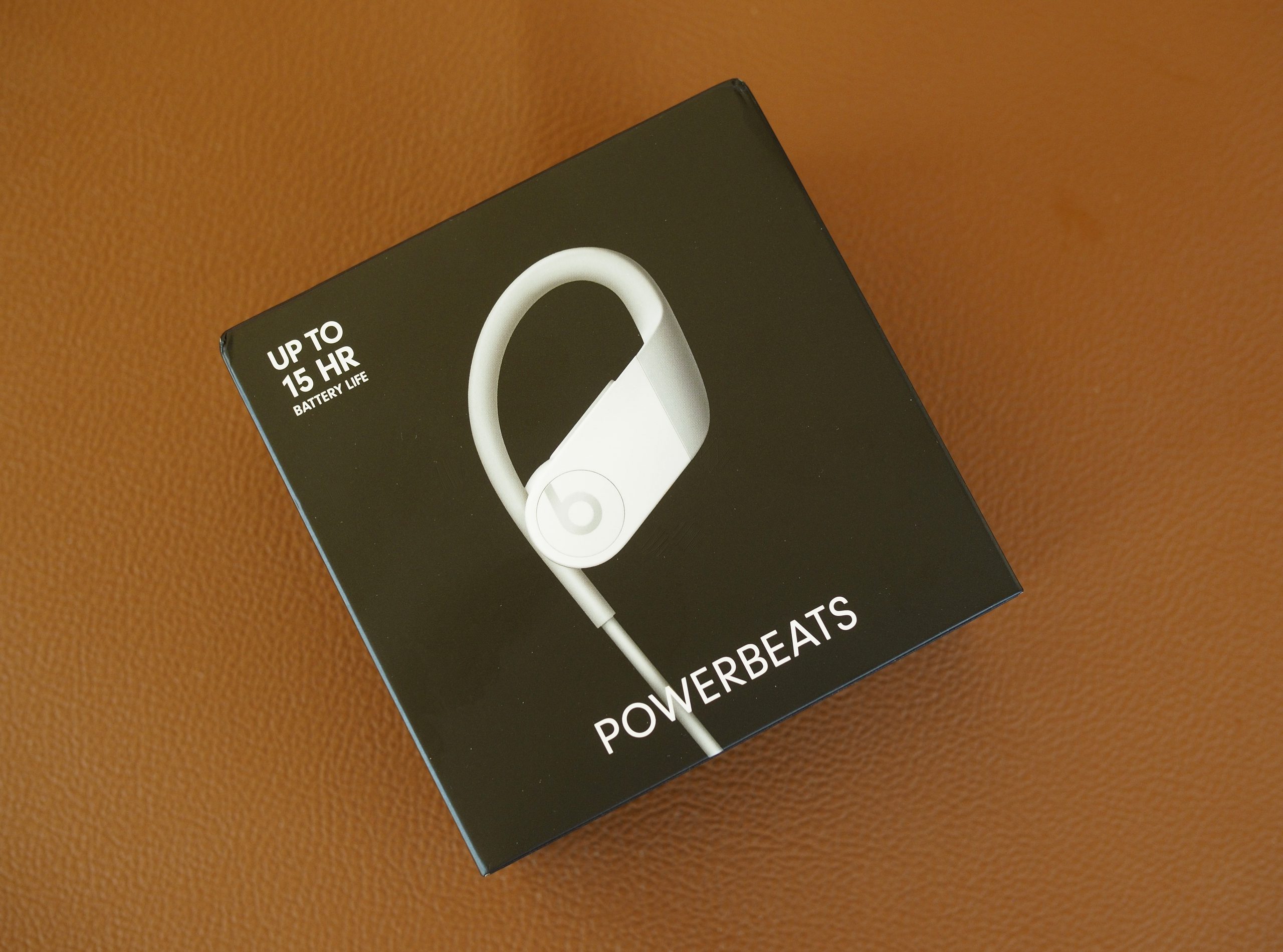 This gives several benefits. The cable keeps the earbuds close to the body, the battery life is much longer – up to 15 hours, plus you don't need to carry a charging case. They charge via a regular USB to Lightning connector cable and just five minutes of charging gives one hour of playtime.
All this without significantly increasing the weight. These Powerbeats weigh just four grams more than the Powerbeats Pro.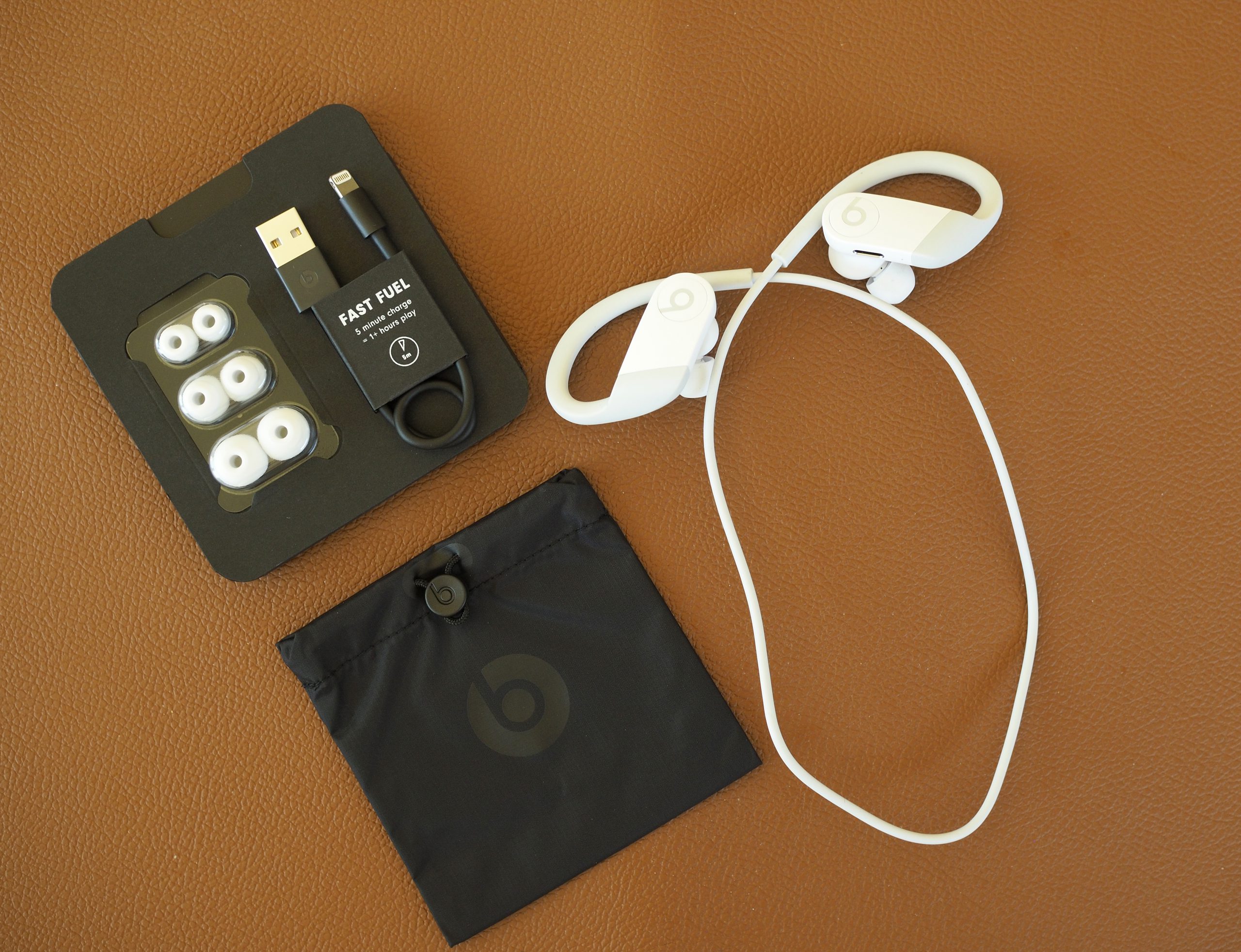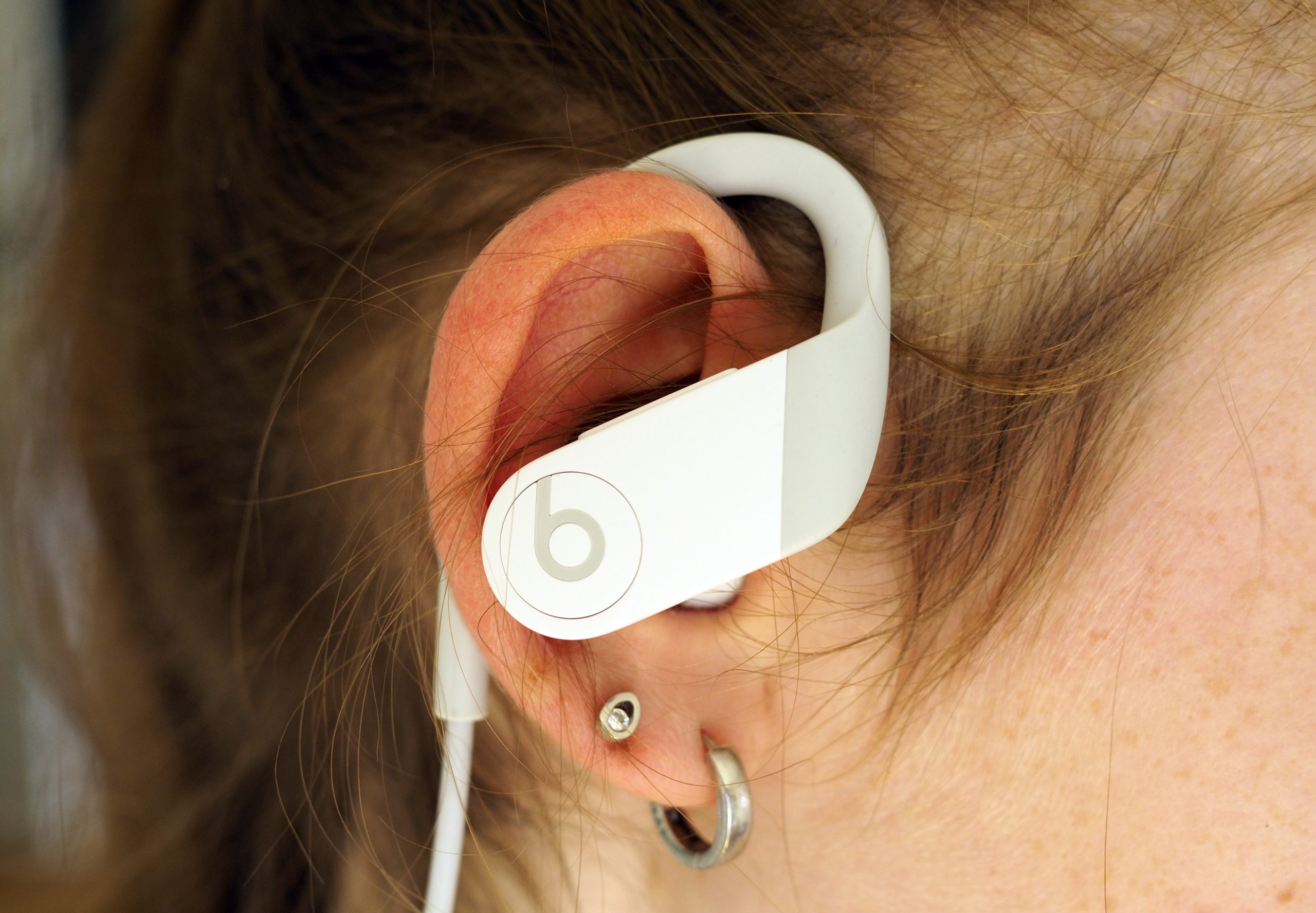 The earbuds come with extra silicone tips in three sizes and with both a charging cable and a small cloth bag to roll the earbuds in when not in use. You adjust to your ears in the same way as with the Pro version. Once you've found your size among the silicone tips, press the earbuds lightly towards the ear canal while turning them slightly backwards. Then squeeze the hoop to fit the outer ear and they should, presumably, fit like a glove.
They certainly did for me.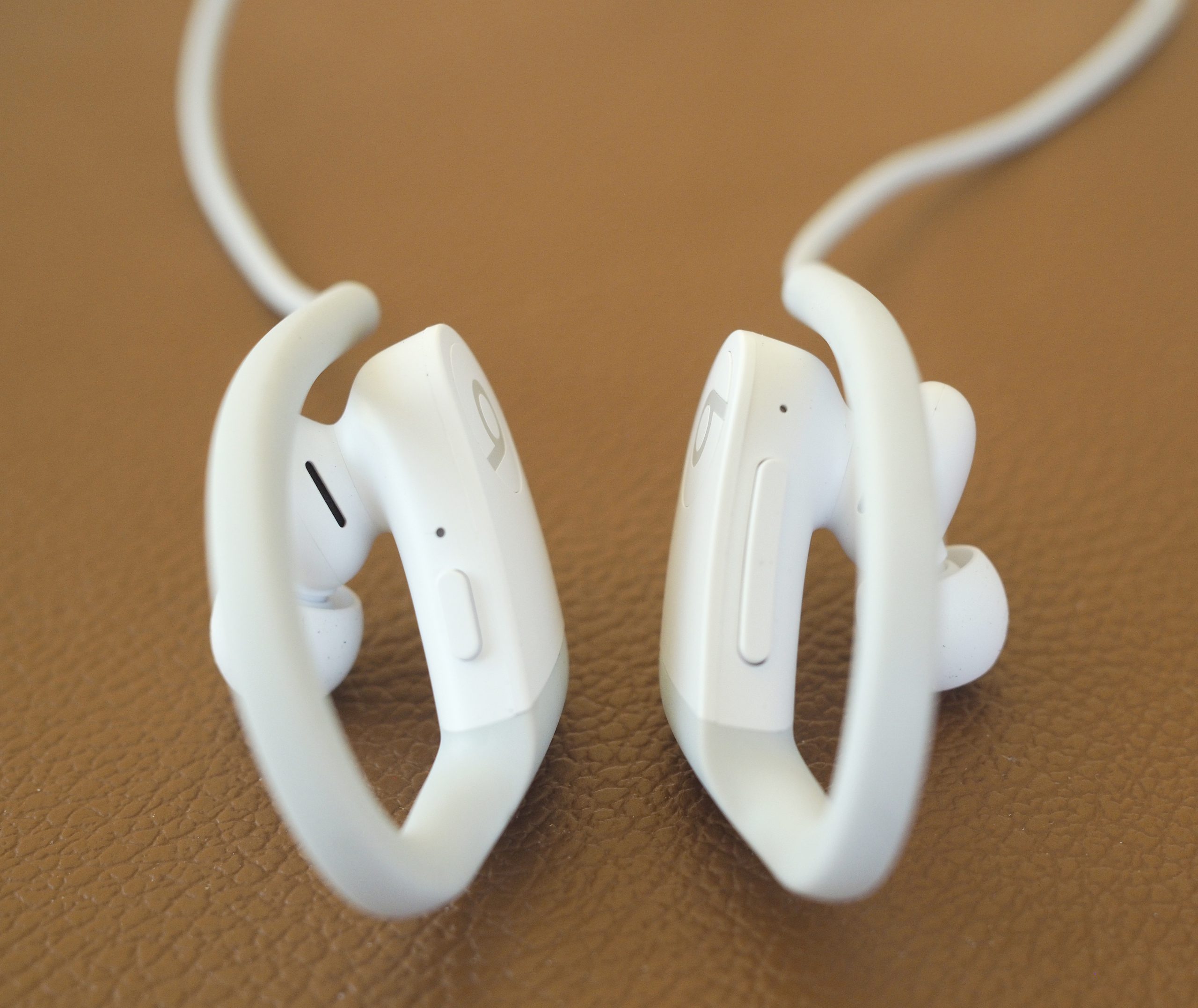 No buttons on the cable
The new version of Powerbeats has all the buttons on the earbuds. There are no connectors or switches on the cable here, as was the case with previous iterations. The power switch is on the left earbud while volume adjustment, controls for music and calls are on the right earbud. This is also where the microphones are – and the Lightning connector which replaces the micro USB connector of its predecessor.
For iPhone owners, pairing with the earbuds is shockingly simple. Because Powerbeats are fitted with Apple's H1 chip. Bring them close to your phone and they'll connect in a couple of seconds.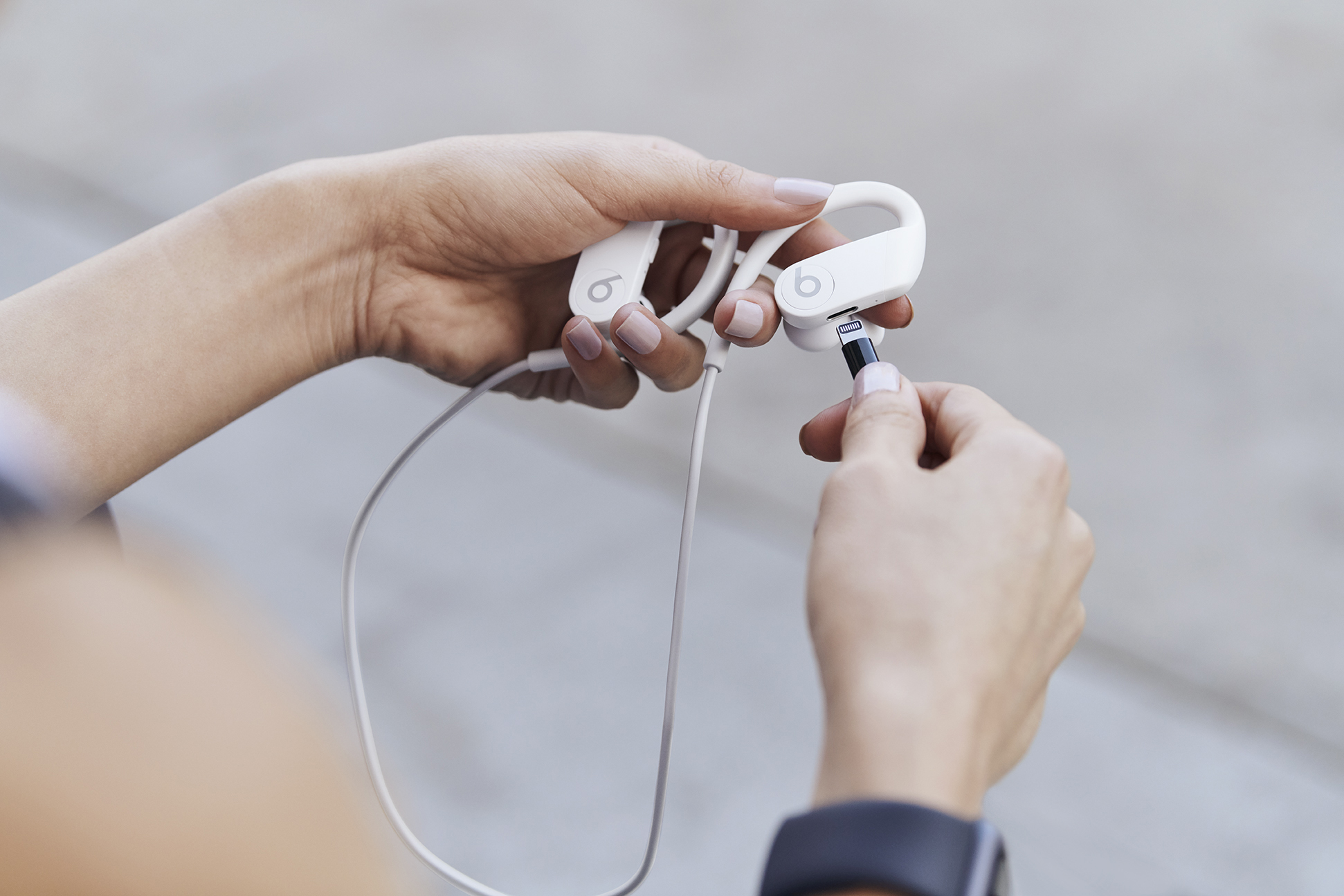 The range tends to be startlingly good on Beats wireless buds and headphones and with these you can almost run away from your phone before the music stops. Outdoors, they can easily reach 50 meters.
There's a Beats app for Android users, which you use when you need to update the earbuds.
Audio quality
If you're used to the sound of the earbuds that came with your phone or you use a pair of Apple's AirPods, the sound from the Powerbeats will be a revelation. They sound crystal-clear and open compared to regular AirPods and there's plenty of bass without becoming intrusive.
The piano tone and double bass of Bye Bye Blackbird, with Keith Jarrett, sounded astonishingly focused and full-bodied. The soundscape is larger and warmer than on a pair of RHA M750 Wireless, and the drum solo on the same track sounds almost explosively dynamic on the Powerbeats.
Drake's Toosie Slide is recorded with an excessively generous bass that you can both hear and feel, something that's not very common for a pair of earbuds in this price range. There's not much to gripe about the sound further up in frequency either. The treble may sound a little coarse when the earbuds are brand new. It gets a little softer eventually.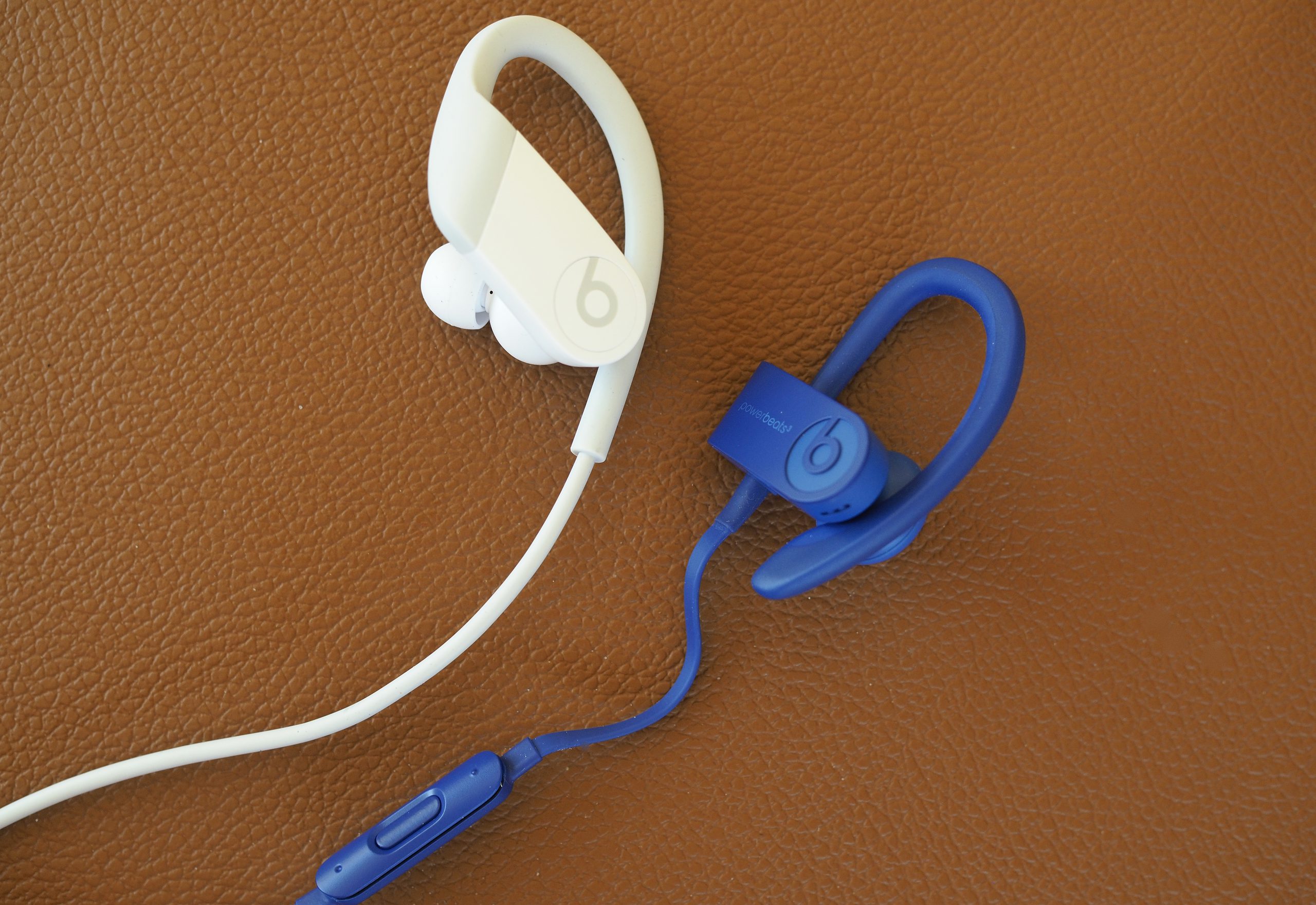 The guitars and choral work on The Shins' New Slang are very well-rendered in the soundscape. There's a hint of slightly indistinct sibilants on some recordings, and this is one of them. The warm timbre of mezzo-soprano Cecilia Bartoli doesn't sound as warm and organic as on my reference buds from Ultimate Ears, but I had feared it would sound much worse. Bryn Terfel's glowing baritone also comes off well.
When comparing to the previous version of Powerbeats, I noticed two things. The sound in the new 2020 model is much better, they also seem more solidly built, and the cable on the new version doesn't trouble the listener as much with microphone bother.

Conclusion
In the same way the truly wireless Powerbeats Pro are the best earbuds for working out and recreation – for those who don't need noise cancellation, Powerbeats is the best option if you prefer a cable. You get the same award-winning sound and the security a cable can provide for active users while saving money at the same time. Three wishes fulfilled at once.