True wireless earphones have become some of the most popular types of earphones. Matched only by noise cancelling headphones and gaming headsets. This category didn't even exist just a few years ago but, in recent years especially, most manufacturers have come on board with their own version of self-contained, wireless earbuds. Including JBL.
The JBL Live 300TWS are a pair of mid-priced wireless earbuds. JBL offers alternatives at half the price, which we've also tested, but here we're talking proper soundproof earbuds that both sit securely in the ear and offer bass rendition.
There isn't much room for design on these small pods, but the whole has a distinguished and quite harmonious look: a cylindrical unit, half plastic and half metal. A "snout" nuzzles into the ear canal. They come with rubber tips in three sizes and wing fin stabilisers in four sizes to ensure the earbuds sit firmly in your ear. The JBL Live 300TWS are available in four dusted shades of grey, red, blue and white.
As is usual for true wireless earbuds, charging is done in the transport case with built-in battery. The buds themselves have a battery life of six hours and the charging case adds another 14 hours. So they can be charged more than twice while on the go. The case is charged via USB-C cable.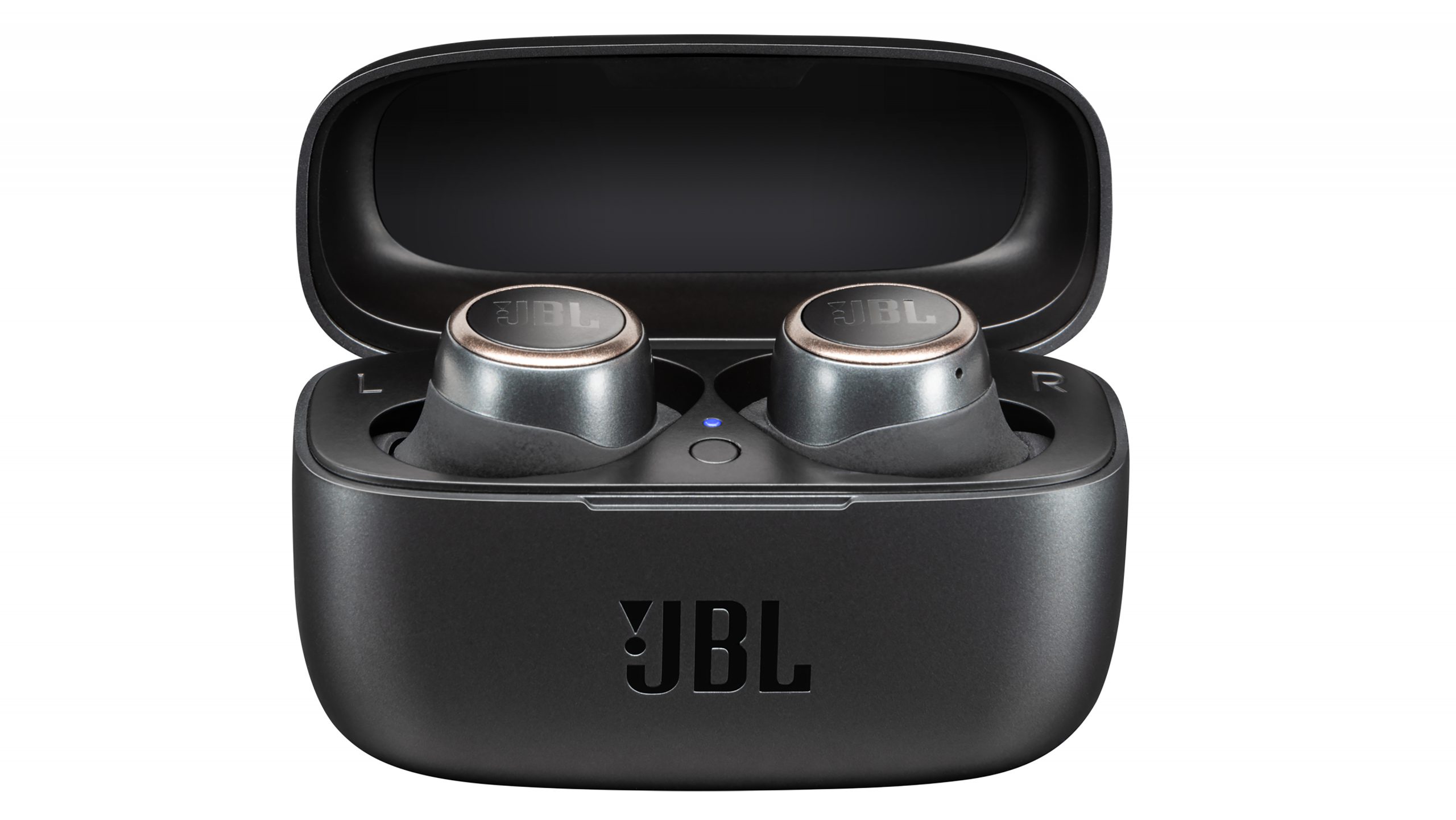 The guide explains that the JBL logo on the earbuds should be horizontal when correctly placed in the ear. I'm not used to using mirrors to test gadgets – but this works. And once the buds are in place, they actually sit perfectly secure in the ear canal. They're even easier to put in place than many other in-ear headphones, which almost need to be screwed in while you worry whether your eardrums can withstand the increase in pressure. Even though the noise insulation is reduced, there were no problems with bass rendition.
Touch or voice controls
Having the approximate area of a fingernail, there's no room for control buttons on the JBL Live 300TWS. So playback, volume and other functions are controlled using touch commands. That is, by fumbling frantically with the pods while the music starts and stops more or less randomly. Fortunately, JBL's My Headphones app allows you to define which commands will control the different functions.
The JBL Live 300TWS have voice control, of course, and with so little room for physical controls this makes extra sense. Oddly enough, only Google Assistant and Amazon Alexa are supported, while Apple users will search in vain for Siri.
Can withstand rain and sweat
True wireless earphones are popular for exercising and working out, when loosely dangling wires can be anything from annoying to downright dangerous. The Live 300TWS are not workout buds per se, but they are sweat and rainproof (IPX5).
The app is the same one used for the JBL Club 950NC and others, but fortunately the sound-destroying DJ audio profiles are not available for the Live 300TWS. The easy-to-use equalizer feature is, however. But only use this if you prefer a sound that isn't neutral.
Although the JBL Live 300TWS don't have active noise reduction, these insulating earbuds shut out sound pretty well (I would have missed the delivery guy who rang the doorbell if he hadn't called my phone when I didn't answer). To avoid problems like this, there are TalkThru and Ambient Aware functions, both of which cover pretty much the same territory but to varying degrees. Common to both is that ambient sound is transmitted into the earphones via the microphones. Even though the microphones are, by physical necessity, far from the mouth, speech comprehension is excellent.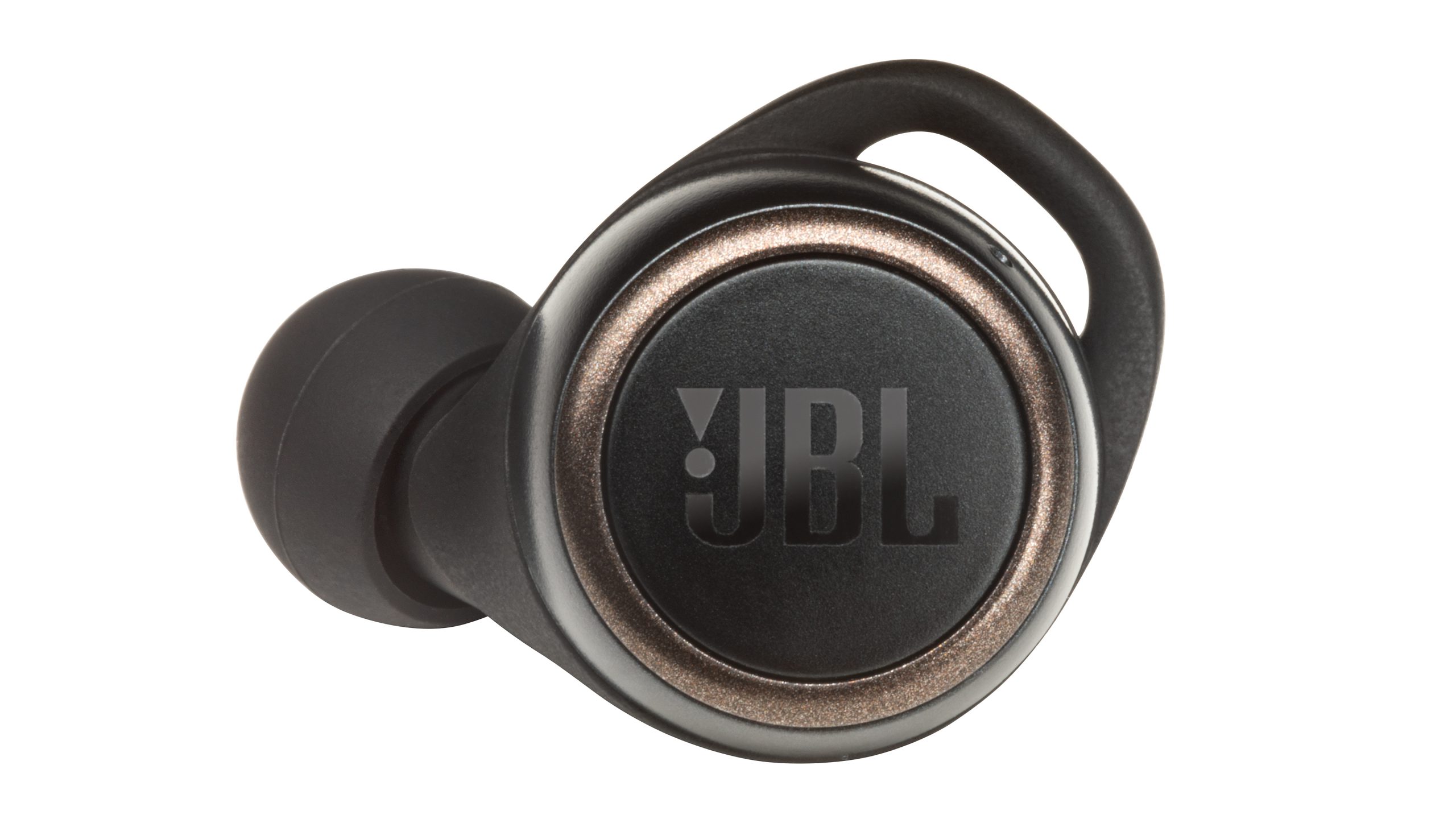 Sound quality
After testing the disappointing JBL Club 950NC, our expectations were low. Especially given that the price of the Live 300TWS is one third lower. Happily, I was pleasantly surprised.
The midrange is not only good in terms of price, but very good in general. I've heard several full-size headphones for twice the price that render voices less naturally. Although the sound is, of course, inside your head and there's no stereo perspective as such, there's plenty of airiness in the reproduction. Piano and percussion sound dynamic and free.
The oft-tested Right Hand Man from Hamilton plays without a hitch. Although the heavy electronic bass progression loses some control. But there are no problems with the bass level, even though the earbuds do not seal as claustrophobically tightly as several others I've tested.
The top end is also covered nicely. There's no hint of sharpness or muddiness. And the overtones sound natural. Of course, it can be done better. Ikko Obsidian have better detail rendition. But they're also somewhat more expensive and neither wireless nor active. And the JBLs are more fun to listen to.
The only complaint I have regarding the sound is of a purely mechanical nature. Vibrations and movements propagate very easily from the buds to the ear canal. The slightest jaw movement makes a cracking sound and if you clench your teeth, it's even worse.
Conclusion
The JBL Live 300TWS are very well-made true wireless earphones with a good balance between excellent quality and a comparatively easy to digest price. Sound-wise, there's not much to complain about with the JBLs, and you get pretty much everything you could want – except for more hi-fi-friendly codecs and automatic noise reduction.
And that would add several dozen euro to the price. iPhone owners probably won't miss aptX, which isn't supported, but the lack of voice control with Siri will be a bigger minus.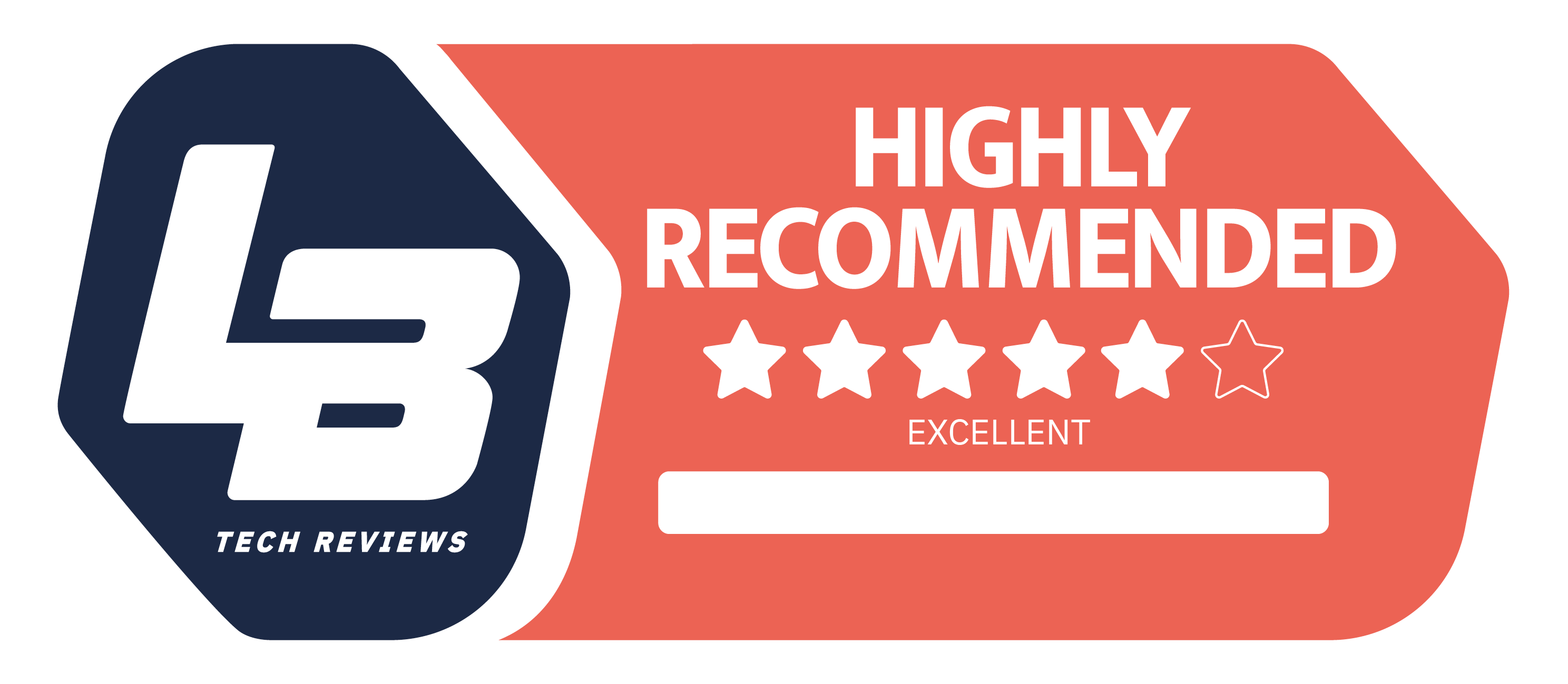 Premium
We think
Transparent and open soundscape, pleasantly free of accentuation. Sit firmly in the ear canal.
Sensitive to mechanical noise. No Siri voice control. Controls require getting used to.