Peter Gotschalk
Published

2020-06-11 - 1:19 pm
Effective "passive" noise reduction, excellent, solid sound and outstanding battery life. They're waterproof and fit snugly in your ears so they're also perfect for exercise.
The effective noise reduction can create something of a diving bell sensation. Direct control via the earbuds is a little tricky.
Specifications
Type: In-ear, all wireless
Drivers: 6 mm
Active noise cancellation: No
Battery life: 7.5 + 28 hours
App: Jabra Sound+
Connections: USB-C, Bluetooth 5.0
Weight: 5.5g per earbud
Other: Wireless case charging, IP57
Web: 

jabra.dk
Last winter, we tested the wireless Jabra Elite 75t earbuds, which we praised to the skies for highly effective passive noise reduction, excellent fit and outstanding sound quality with plenty of depth.
Now their successor, the Jabra Elite Active 75t earbuds, have landed on our test bench and you must forgive us if reading this evokes a faint sense of déjà vu. Because there's almost no difference between the two products, especially when it comes to sound quality.
The changes can be succinctly summarized as follows: Compared to their predecessor, the Jabra Elite Active 75t buds have been given an IP57 rating, which means that the buds are now completely waterproof for up to 30 minutes when immersed in water to a depth of one meter.
The Jabra Elite 75t with IP55 rating were only assured protection "against water jets". For this extra freedom, you'll have to pay an additional thirty or so Euro. Otherwise, the two products are identical.
Perfect fit and waterproof
But while this in itself is a minor change, the new IP rating makes the Jabra buds very suitable for exercise. You can sweat and run in the rain as much as you like, whereas you needed to be a little more cautious with the predecessors in your ears. In fact, you can take a shower wearing Jabra Elite Active 75t without any problems. Something that we have actively demonstrated, including with the OnePlus 8 Pro, which is also waterproof!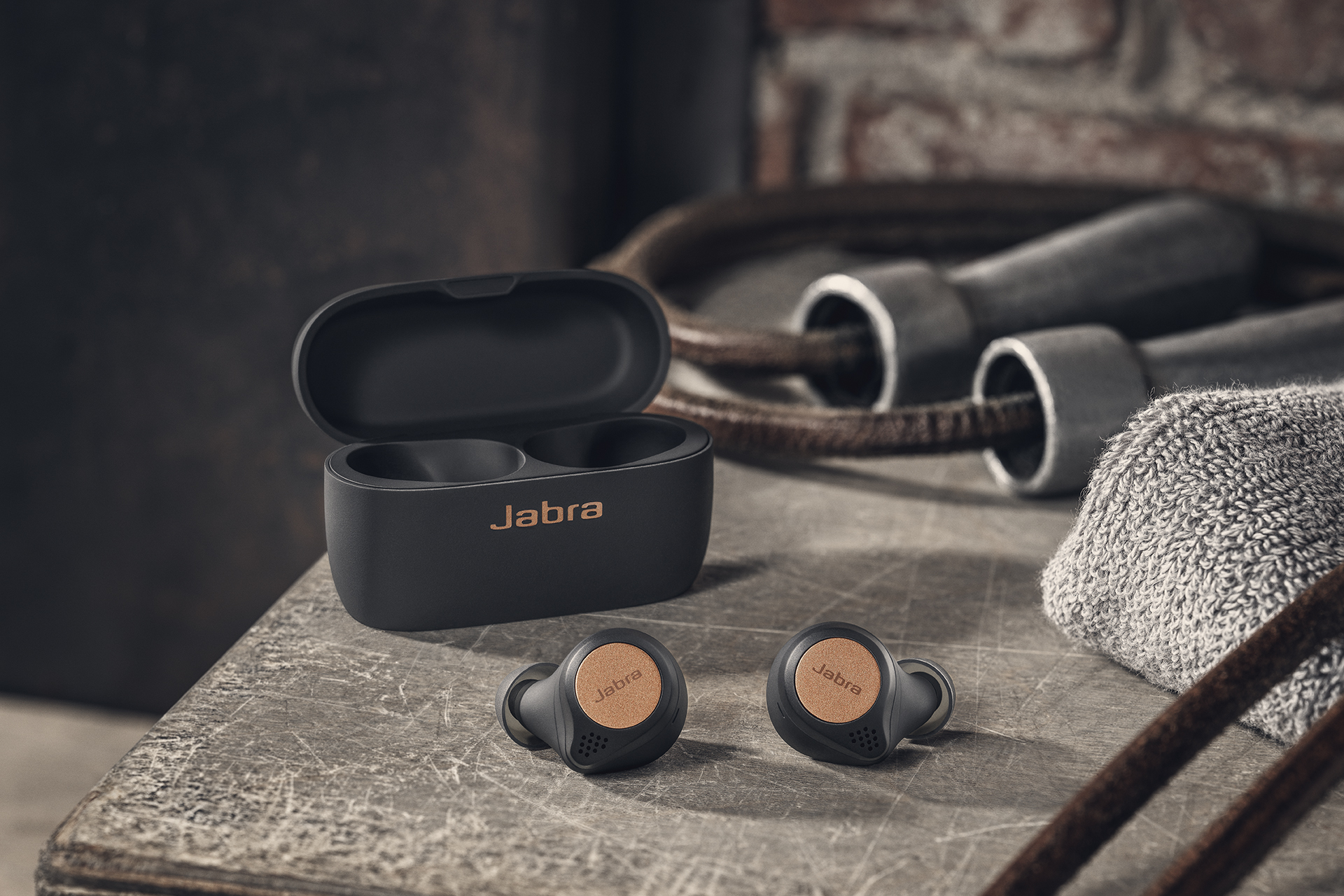 The Jabra Elite Active 75t has also been treated with a special rubber coating that, together with a tight fit, keeps them in the ear during running and training.
As with the Elite 75t, the Elite Active 75t also comes with three different EarGels that you can adjust for each ear. This makes the earbuds so tight-fitting that they shut out all external noise. Even though the Jabra Elite 75t cannot boast active noise cancellation.
Instead, Jabra calls this technology passive noise reduction, but as far as I'm concerned they can call it whatever they like. It works so well you really need the built-in option, called HearThrough, a feature which uses the buds' built-in microphones to let the user hear the surroundings above the music.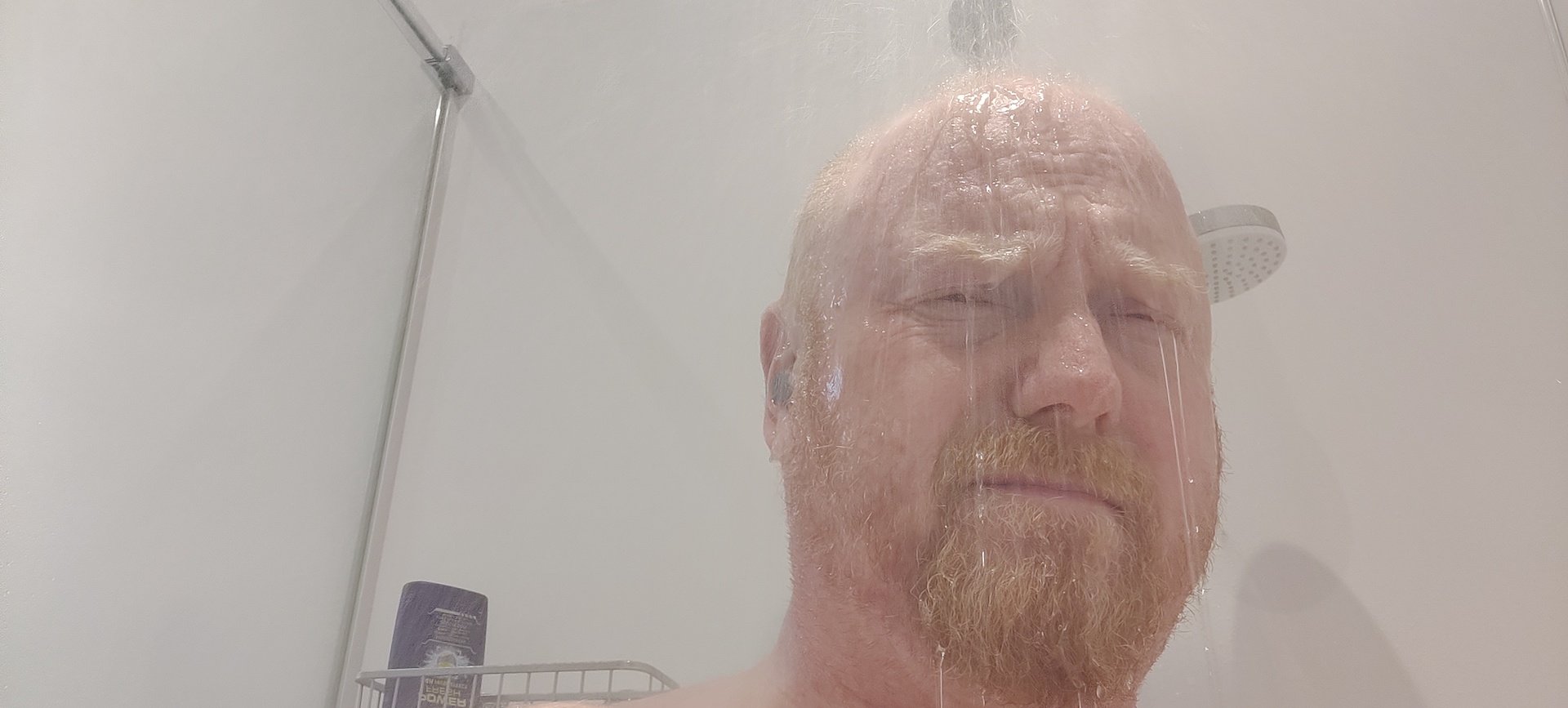 A subwoofer in your ears
You can do the same when you use the earbuds for mobile phone conversations. The feature is called Sidetone and lets you hear your own voice, which otherwise can easily begin to ring hollow in your head because of the diving bell effect.
Otherwise, speech quality passes the test with flying colours. And that applies both to you and the person you're speaking to.
The Jabra Elite Active 75t has the same excellent sound as the Jabra Elite 75t and the included app offers an equalizer feature that lets you adjust the sound to make the overall soundscape strong and harmonious with lots of bass, powerful midrange and plenty of air at the top.
With the right sound settings, the Jabra Elite Active 75t can actually become so bass-heavy it feels like walking around with a subwoofer in your ears.
One small challenge is in the controls for the buds. Of course you can use the self-explanatory app but all functions can also be operated via two buttons on the left and right buds.
The problem is simply that there are quite a few different features and combination options. And it takes time to learn whether it's the left or right bud you have to press twice to activate the voice-controlled assistant (Jabra Elite Active 75t supports Alexa, Google Assistant and Siri – and it's the right bud, by the way), and whether you need to tap the left bud two or three times to skip a song (it's twice, with three taps the song starts over).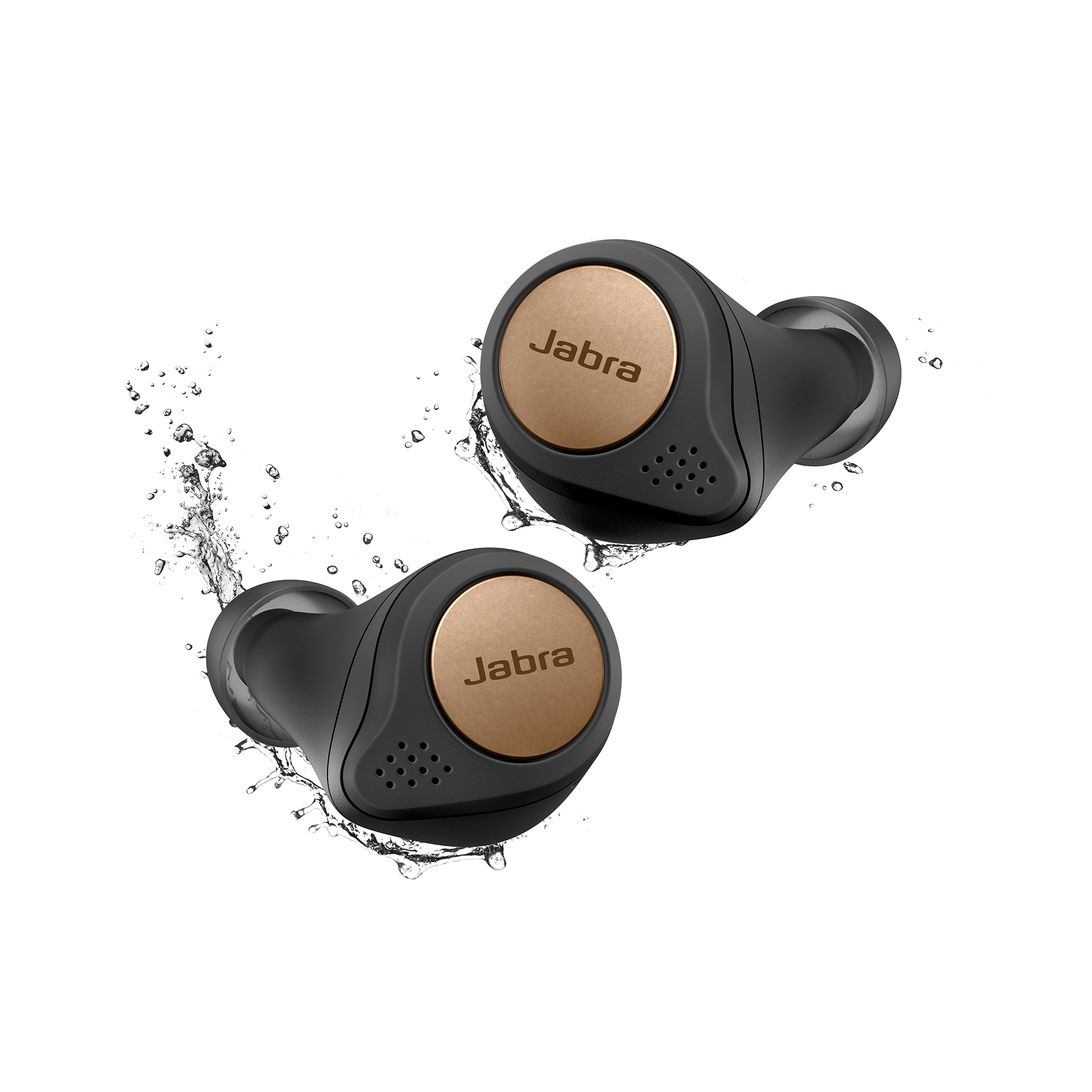 Conclusion
Never mind that the Jabra Elite Active 75t don't come with active noise cancellation. Instead, a near-perfect fit ensures so-called passive noise reduction, which is so effective that it's fortunate you can use the four microphones in the earbuds to let in a little sound from the surroundings.
The sound quality is excellent, and with the IP57 rating making the buds completely waterproof as well as the near-perfect fit, the Jabra Elite Active 75t are also more than suitable for their true purpose, namely listening to music or talking during workouts and exercise.
If we had to come up with something to criticise then that would be the slightly complicated controls.