"When I waked, I cried to dream again" The words were written by William Shakespeare in The Tempest, but they can also be used to describe the feeling I get every time I take off my HiFiMAN HE-1000se. A pair of addictive headphones, which appeal more to emotions than reason. This also applies to economic reason, which must take the back seat when these headphones appear on the radar…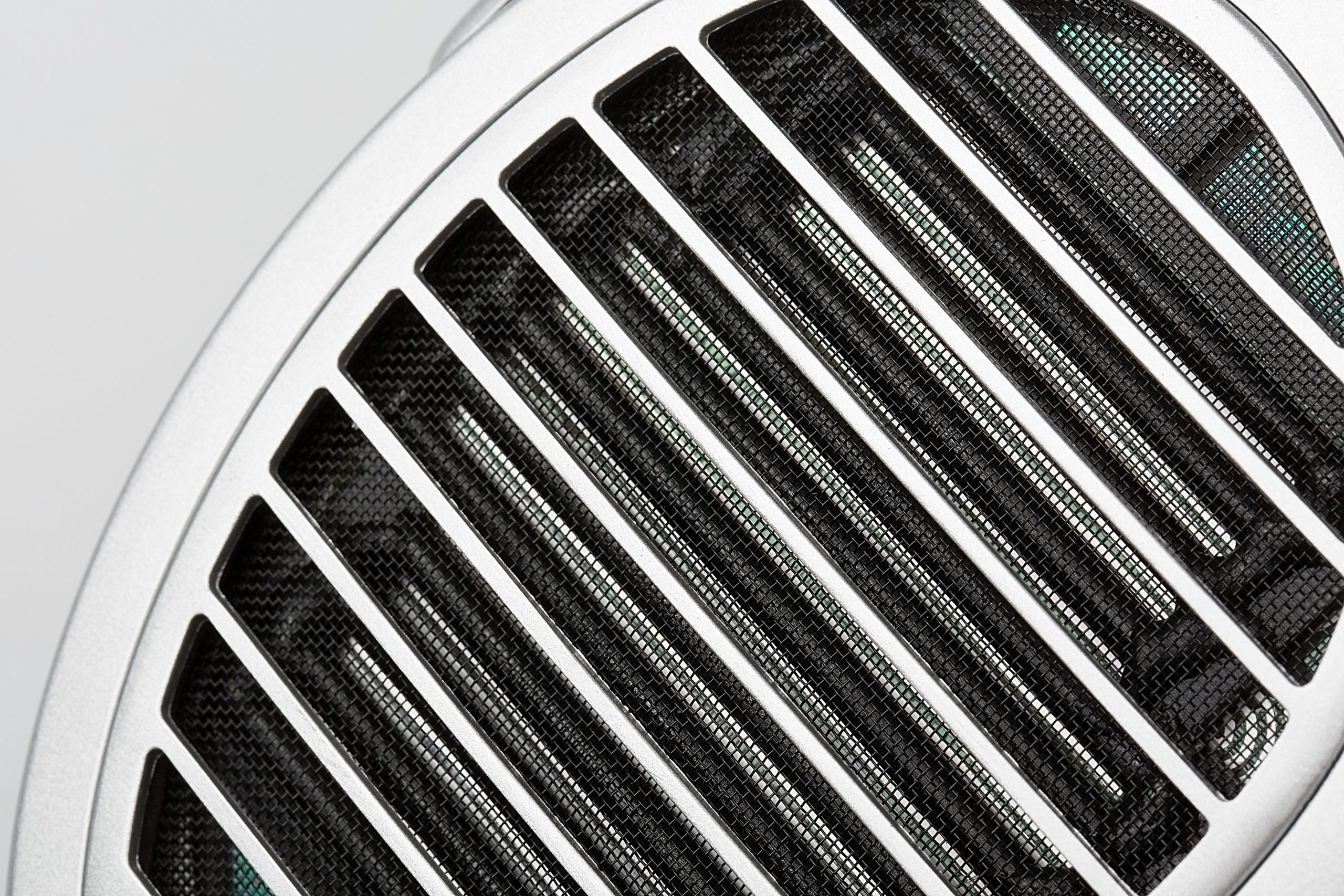 To the extent that people think it's silly to spend a lot of money on a hi-fi system, try to tell them that you have wasted £ 3300 on a pair of headphones! If you're lucky, they just shake their heads. In the worst case, you risk being scolded by your closest friends for "wasting your money on nonsense." Expensive headphones are not so much a status symbol, as it is an application for admission to a psychiatric ward.
On the other hand, it is nice to know that you are making a completely honest choice, just for yourself. It can be argued that music has a documented analgesic effect and can even treat depression. But who are we trying to fool. Here we are talking about putting a hi-fi shot right in the ears, in the pursuit of satisfying the hunger for sound experiences. Because once you get the taste of real high-end, there is no going back.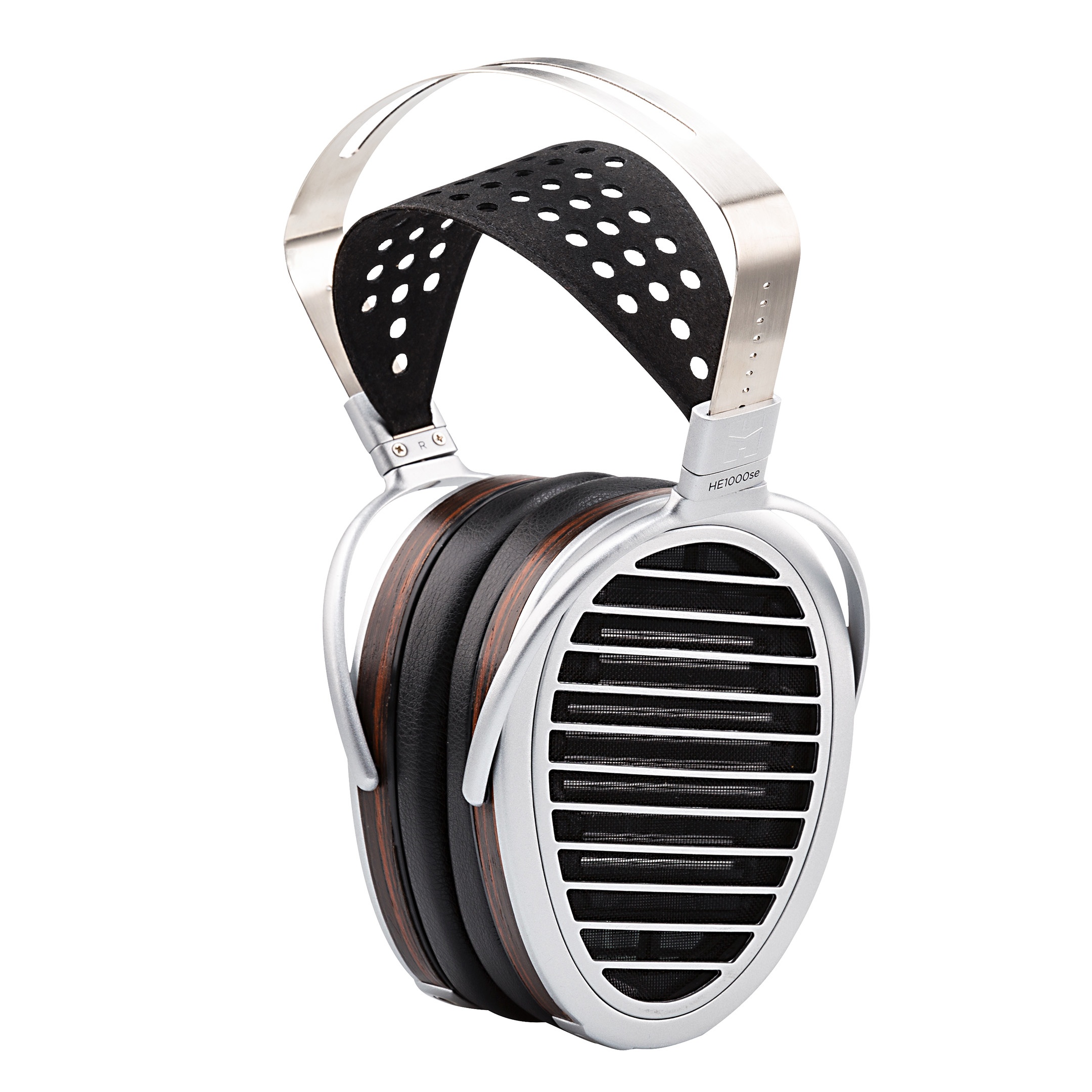 Heredity and environment
Which brings us to the madness I have now stepped over the ears. A pair of pig headphones from Chinese HiFiMAN. Specifically the HE-1000se, the third and so far last incarnation of the HE-1000. The original model took over the job as a flag bearer after the now legendary HE-6, introduced in 2010. Which was as fantastic as it was heavy-duty. It was almost impossible to drive; with just over 80 dB sensitivity and 50 ohm impedance, the HE-6 must be driven almost directly from the speaker terminals on a 50-watt integrated amplifier. At its best, it sounds fantastic, with a bass foundation that makes most other headphone manufacturers green with envy. But still very inconvenient.
It was well realized that it was too much, because HE-6 was replaced in 2015 by HE-1000 (recently the 6 has been reintroduced in a new version, but it will be a different story). Far easier to operate, but even these required a headphone amplifier of the powerful kind – often of the analytical type – to bring out the attack. Another problem was that they were heavy (480 g) and not everyone enjoyed the comfort. Which paved the way for the HE-1000V2 already the following year. With thicker, more comfortable pillows and lower weight. Sound-wise it was very similar to its predecessor, which many thought sounded a bit slow and dark. Although it has a lot to do with amplifier matching, one does not get away from the fact that HE-1000 and 1000v2 are demanding cases.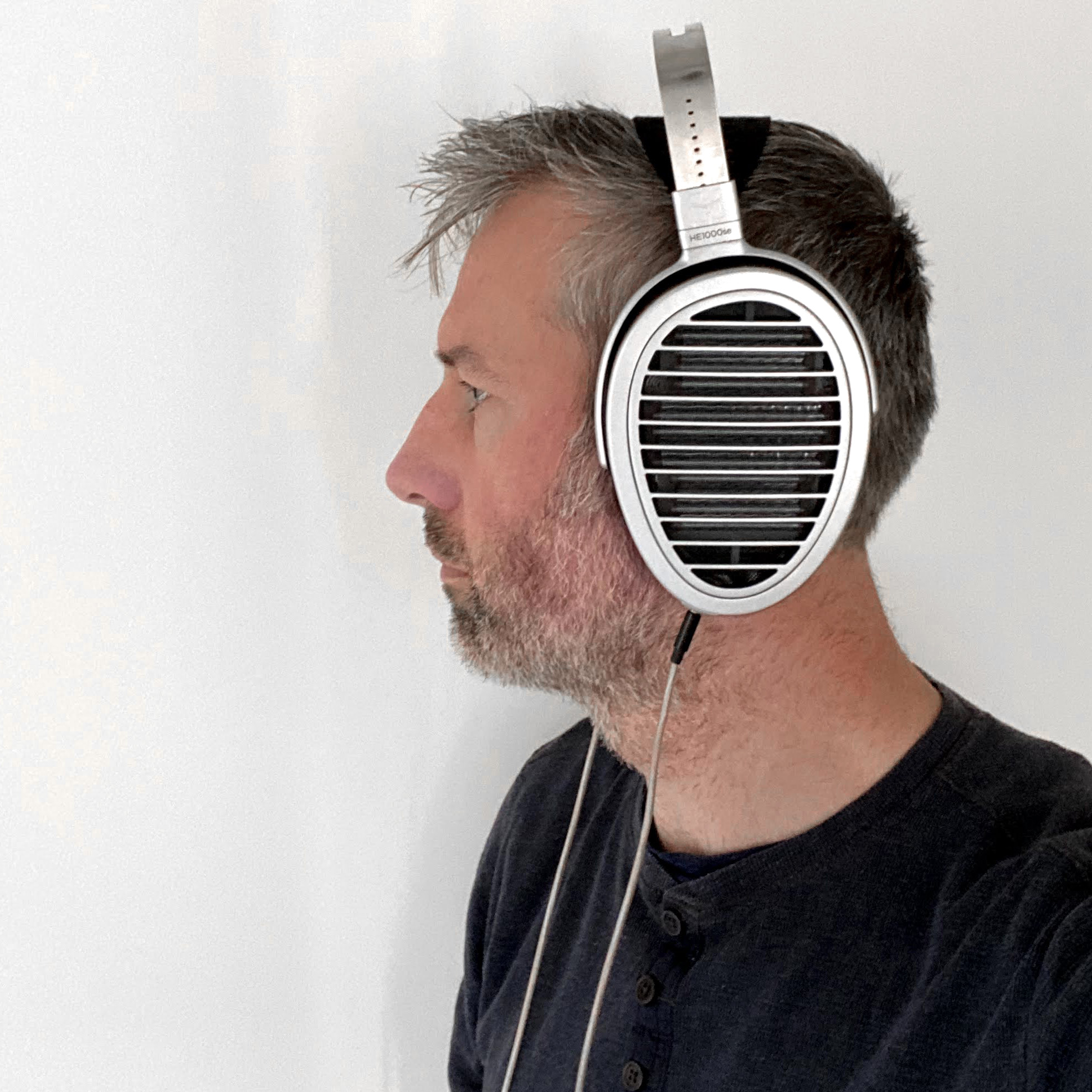 So now the SE edition is here. It does not replace the V2, which is still on the market. Instead, the HE-1000se is a more easy-to-drive variant, with higher sensitivity for easier operation by simpler amplifiers. And where V2 produces an excessively warm sound if matched with the wrong amplifier, SE should behave faster and more neutrally with a larger selection of amplifiers.
Planar magnetic
HiFiMAN specializes in planar magnetic headphones, rather than traditional dynamic ones. Like electrostats, plane magnets have a thin sheet of vibrating plastic film that hangs between two metal plates. The difference is that while electrostats send current through them, they are magnetic here. The advantage over electrostats is that they do not require external power and thus work with a standard headphone output. And that the plane magnets are cheaper, roughly in line with the best dynamic elements.
That is, they may be less expensive. But it's like with all technologies: if you want to get the best out of them, it costs blood, sweat and tears. And money.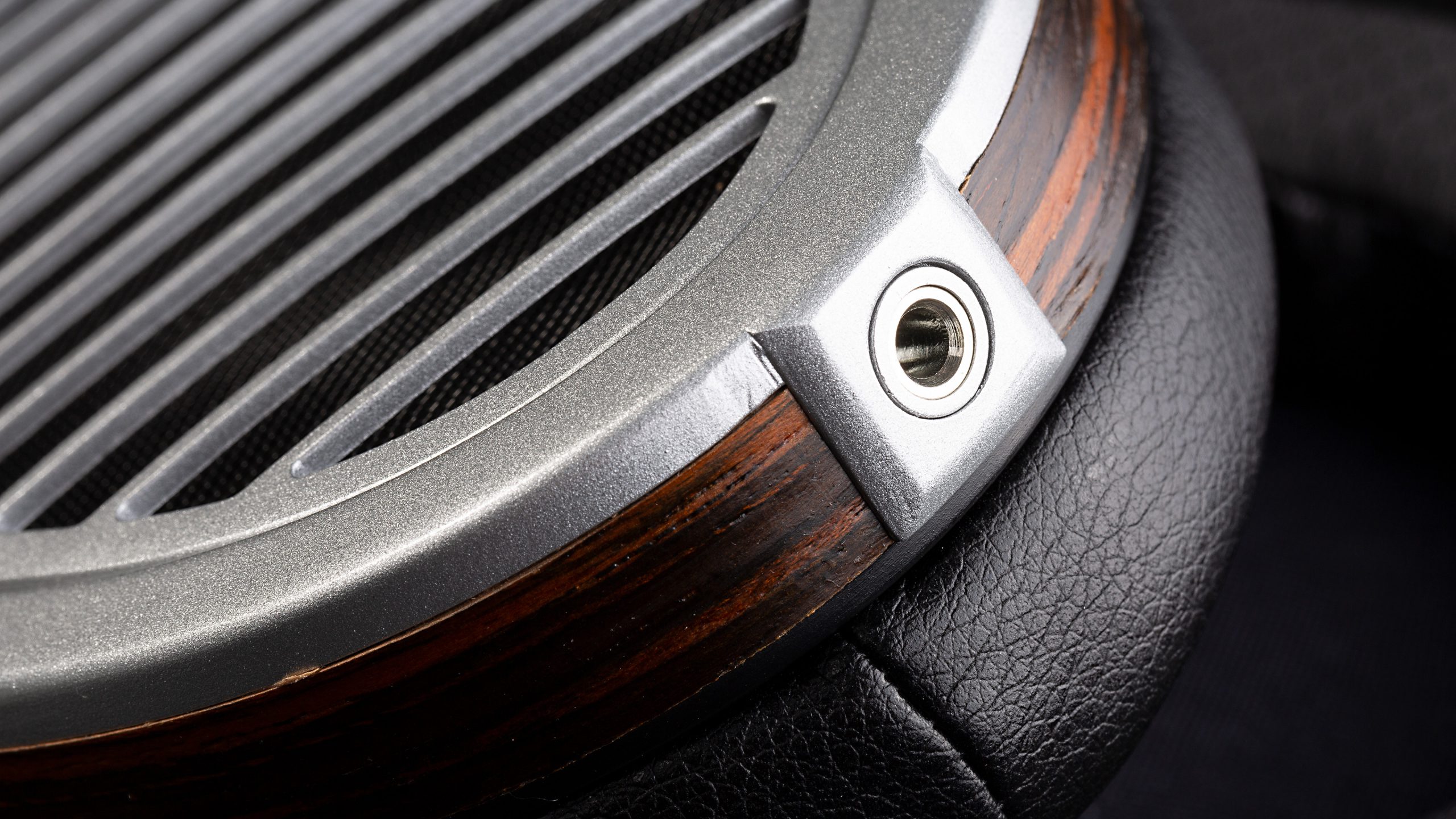 Large, super-thin membrane
The diaphragm on the HE-1000se covers almost the entire earpiece, which is large. We are talking 60 x 100 mm, much larger than in a similar dynamic headphone. However, it is thinner. Much thinner. It is a film, only a few nanometers thick, and is the very key to the sound quality of the headphones. In addition, the magnets are laid out so that they are as transparent as possible, with little turbulence, and it is claimed that the interference pattern formed by ordinary plane magnets, as the sound waves pass through the magnets, is gone here.
The eardrums are large, enclosing the entire ear. The pillows are also very comfortable, which together with the leather headband means that the weight of 440 grams does not feel heavy.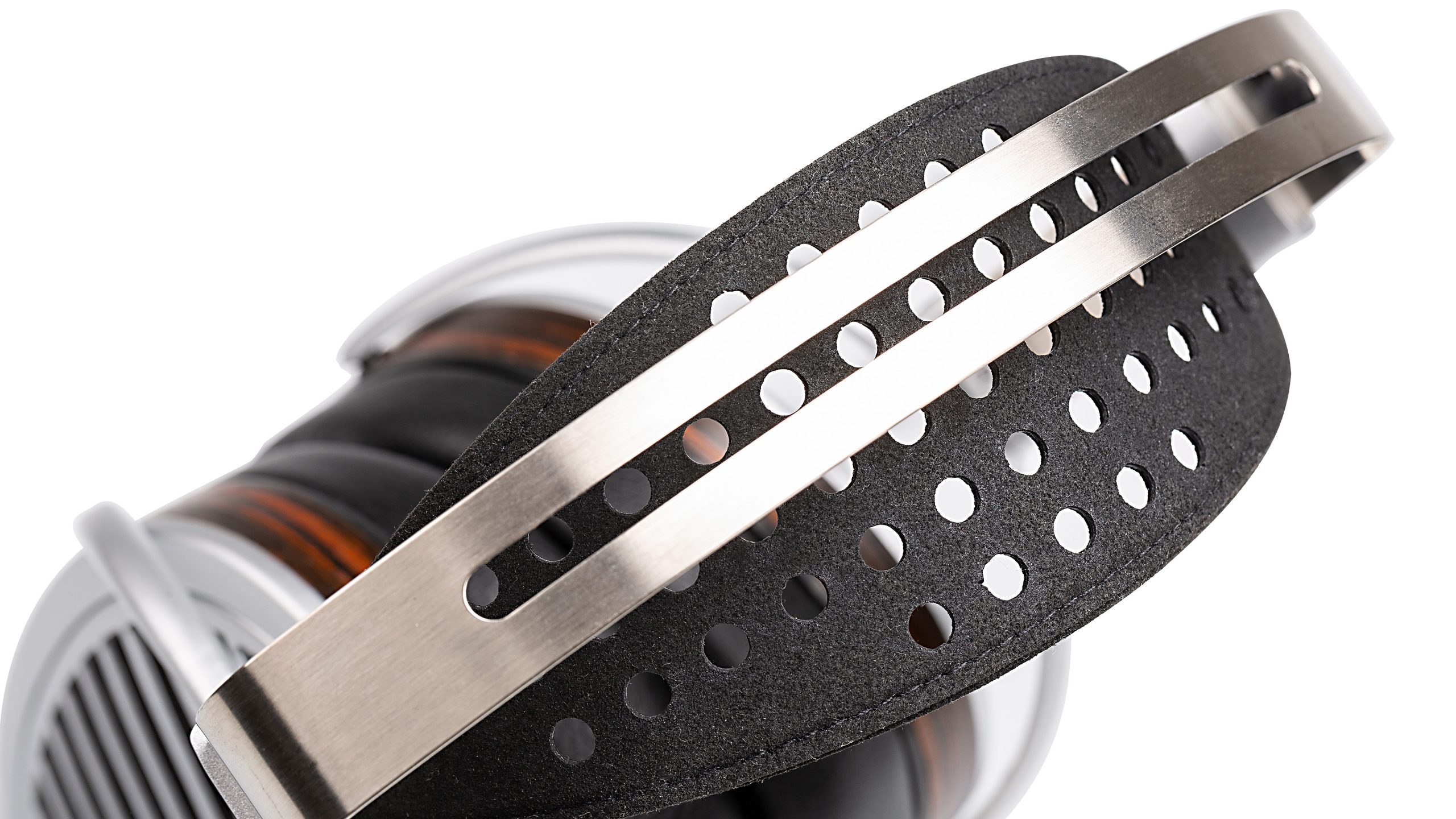 Different cables
It comes with three cables in the box, which are attached to the headphones with 3.5 mm terminations. A 3.5 mm, a 6.35 mm and finally a balanced 4-pin XLR. The transparent socks make the cables look brown, and that's fine. But what bothers me a little is that they can not be so easily coiled together when you put them away. They are quite insistent on staying in a coil. It is admittedly an advantage in terms of cable locks, but the consistency of them is for me a little annoying.
Squeaky headband
Another thing that irritates me a little is that it squeaks a little in the headband when you turn the earbuds, and it beeps in the metal joints. Here, HiFiMAN could well be treated to ball bearings in the hinges. Apart from that, the construction seems solid and nice.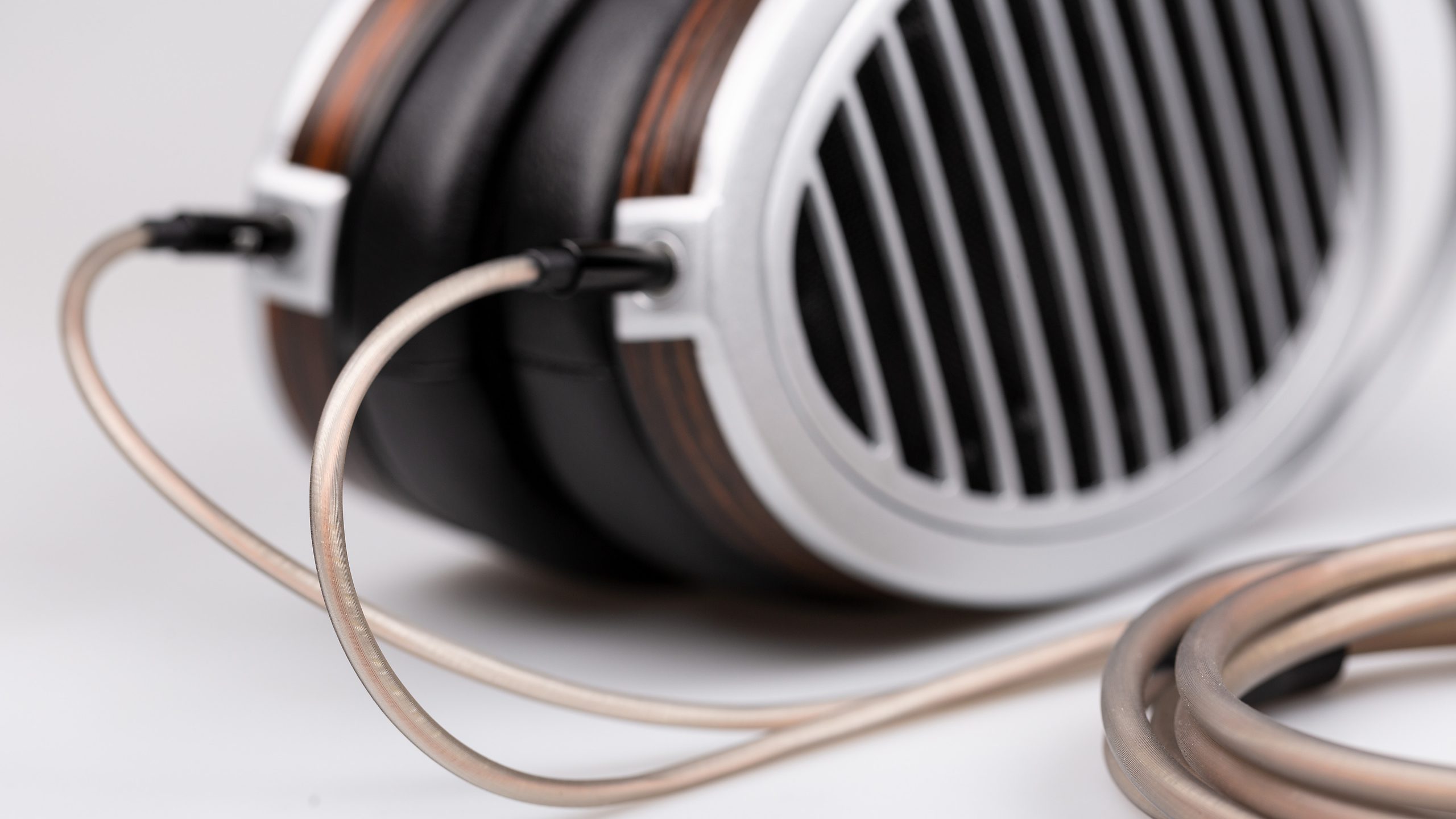 Extensive and physical bass
What kind of music experience do you get from 40,000 kroner. No trifles. With a standard unbalanced cable from the Auralic Taurus headphone amplifier that receives the music signal balanced from the Hegel HD30 digital converter, I notice the perfectly tuned bass. It is extensive, and provides a superb foundation for double bass and tubas, and it also has proper dynamics and makes the bass drum sound hard and physical. In comparison, the cheaper – but still great – reference Sennheiser HD 800 S is slimmer and less engaging in the bass area.
The sound image is larger than with the HD 800 S, but without the same overview of the individual instrument's location. It's a little more diffuse, but god better for an engaging soundscape.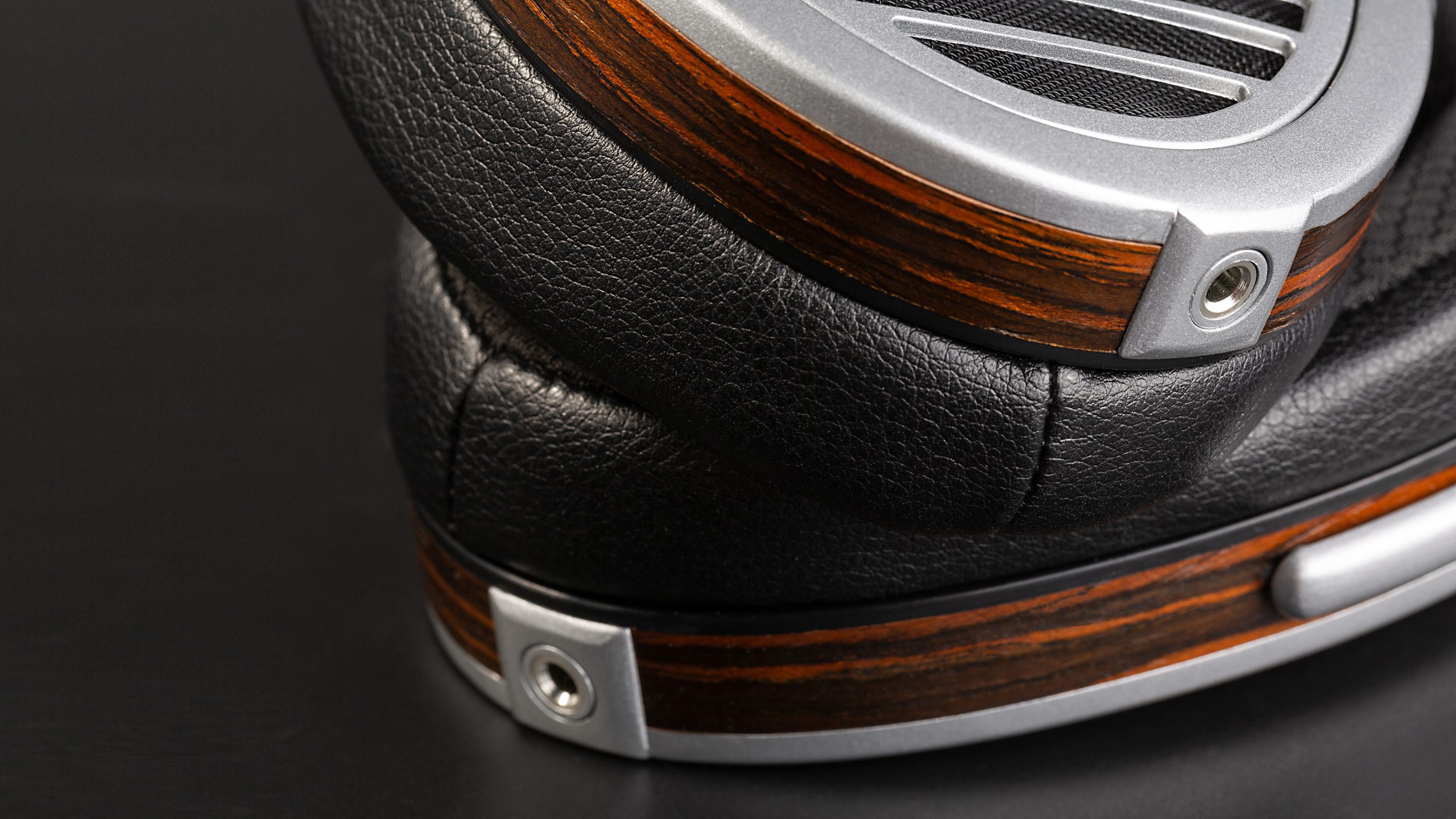 The grand piano of Maurizio Pollini on his interpretation of Chopin's Nocturne in F minor sounds great, and I feel surrounded by tone structures. There is a great contrast between weak and stronger projections, and the room feels far larger than with most other headphones I have heard.
But with unbalanced cables, I feel that the tones from the keys bleed a little into each other. The soundscape could well have been better focused, with the tones better separated. This is where the balanced 4-pin XLR cable comes in.
Balanced cable
With a balanced connection to the Auralic Taurus, there will be a completely different focus on sound. The tones from the grand piano are separated to a greater extent, the background feels blacker so that the tones really explode. The nuances from the weakest keystrokes come out better, and we are now almost in dream class. Almost.
Because even if Taurus fixes the steak 90 percent, I sit and think that it must be possible to make this sound even better. Especially when I play loud with pop and hip hop, there is something coarse-grained at the top. As with the aggressive rap Cry by Ashnikko with the humming of Grimes in the transitions. The edge stroke on the snare drum is a bit scratched, and it is as if it is compressing in the treble area.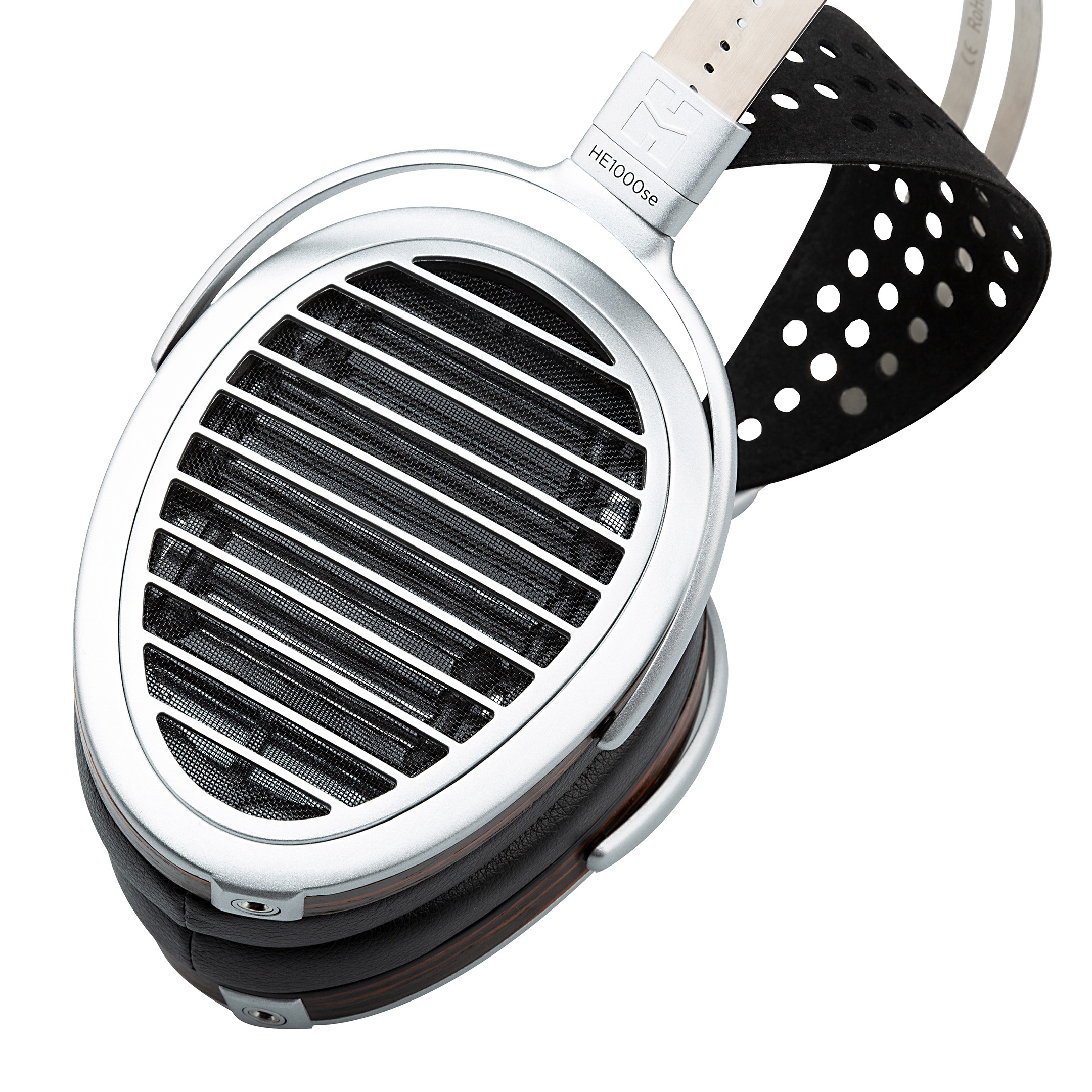 Amplifier replacement: The sound of a dream
Again, there is a solution. By replacing the HD30 / Taurus rig with the Sennheiser HDV 820, quite big things happen. It opens up more at the top, the sound becomes even cleaner, and finally the sound image is also better focused. We are now at a level that is best described as highly addictive.
The bass rhythms in Röyksopp's Oblique Thrills (Lost Tapes) are deep, at the same time as the tone structures are fantastically well defined. The soundscape with synths flowing around, the crisp and airy cymbals floating at the top of the frequency range, and with percussion so neat and tight. It is simply brilliantly delivered.
And best of all, it does not get analytical and boring, although the Sennheiser amplifier can be perceived as such with the wrong headphones (for example, I prefer the Taurus over the HDV 820 on Sennheiser's own HD 800 S). Together with the HE-1000se, there will be a good party factor with compressed pop, such as The Sounds' Safe and Sound. I can turn up the volume as loud as I can, without it sounding strained.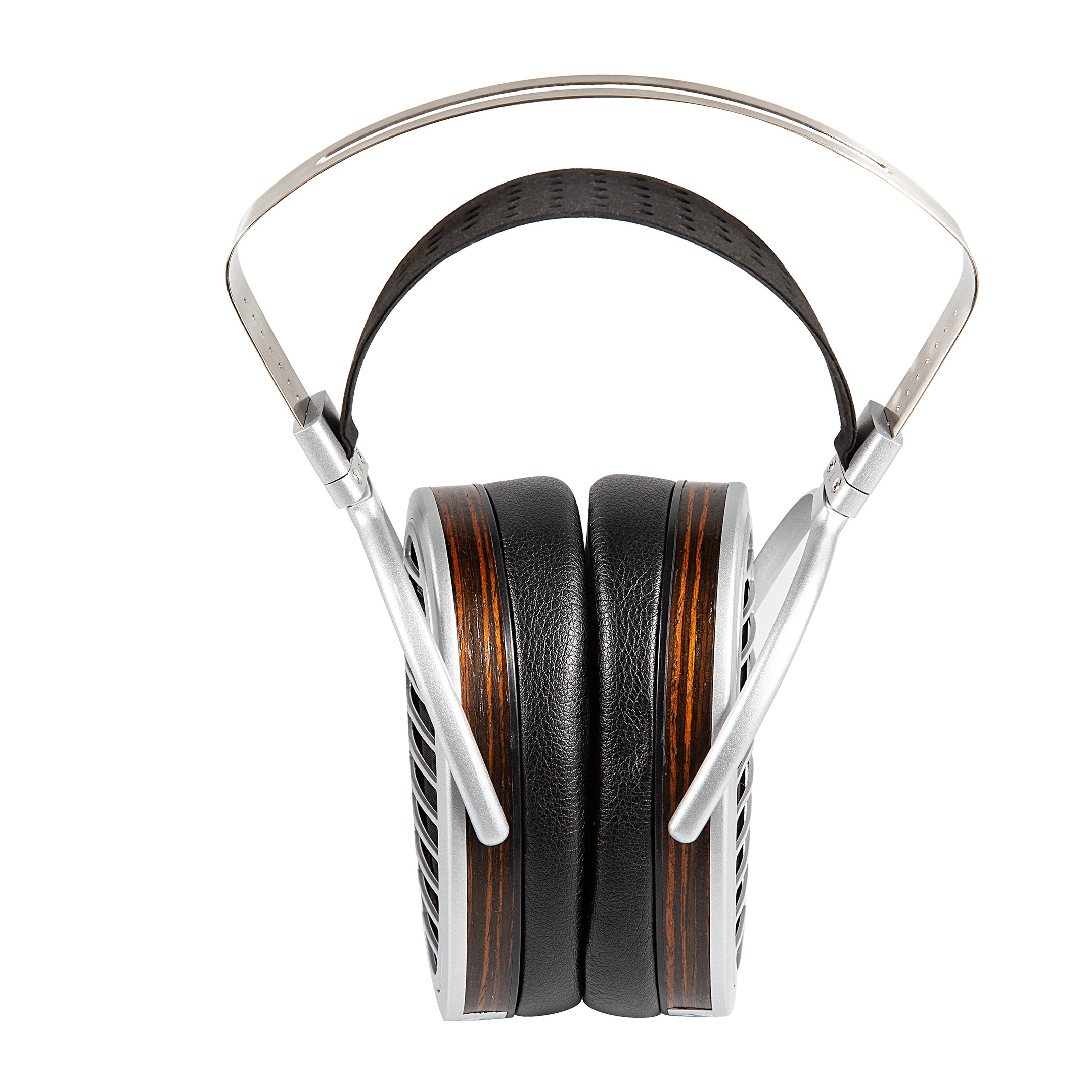 Competitors
So the question is: Are you going to buy the HE-1000se? If you want the very best sound, then maybe. You can certainly play even louder with dynamic headphones like the Sennheiser HD 800 S and Audio-Technica ADX5000, and you get even more laser-sharpened precision on the stereo perspective, if you can use that word on headphones. You can also get away much cheaper. But the feather-light treble reproduction and the gigantic space still place the HE-1000se in a different class. Also, the bass is bigger and more physical. And the headphones are crisper, faster and more detailed than other planetary magnetic headphones I've heard, which includes the HE-1000v2 and also Dan Clark Voce.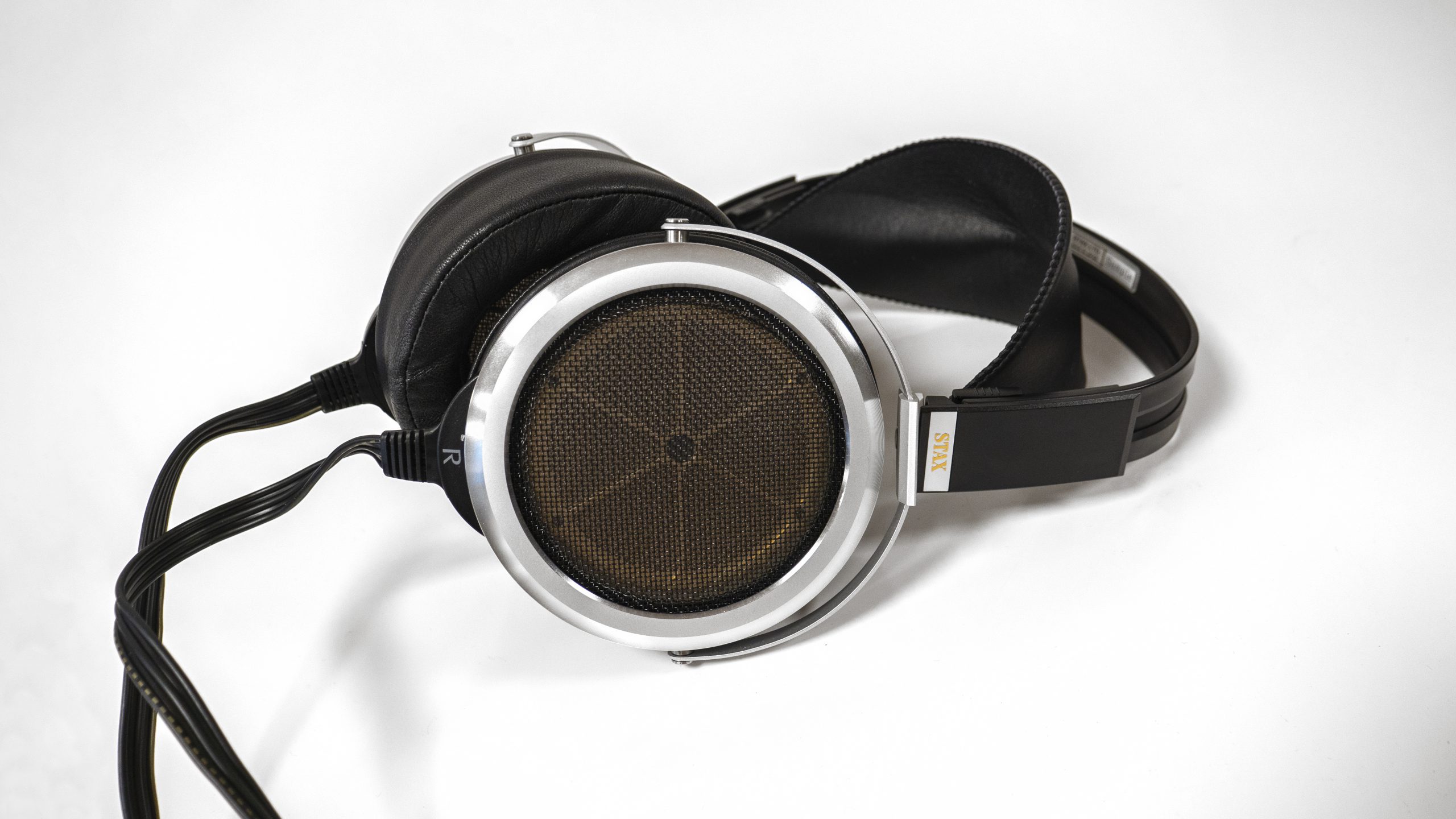 The HE-1000se is more addictive than the Focal Utopia and is in a class of electrostats, such as the Stax SR-009s. The Staxes have even more sound magic in them, but they also cost even more. Together with a suitable electrostatic amplifier, you suddenly see 100,000 kroner quickly. It's spin wild! Then the plan magnets are easier to handle, and you can go a long way with an amplifier for 10,000 kroner, although you should probably consider doubling it. But then you are also not locked to exactly the amplifier that you are with electrostats. The HE-1000se can be driven by most things. If you have a semi-cheap amplifier or any headphone output in the job office, there is nothing to stop you from using the headphones there. Then you can enjoy truly amazing sound at home in your spare time with your own favorite amplifier.
Conclusion
If you want the best sound experience and do not need to share it with others, then you can consider paying for a pair of pig-headed headphones, such as the HiFiMAN HE-1000se. That people think you're crazy gets to be their own business, when you laugh all the way to the hi-fi asylum!
With these headphones, you sit for hours on end, captivated by new details you have not heard before. The sound image is huge, clear and with a speed that you only get with flat magnets or electrostats. Sound magic is a fact.
There's more air and detail than with other planetary magnets we've heard, including the other two HE-1000 versions. And SE is more forgiving on amplifier, although these are not uncritical either.
This is simply one of the most addictive things you can have on your mind. And although some competitors are better at some things, the overall impression is close to perfect.
Then we forgive them for a little squeaking and whistling in the metal hinges.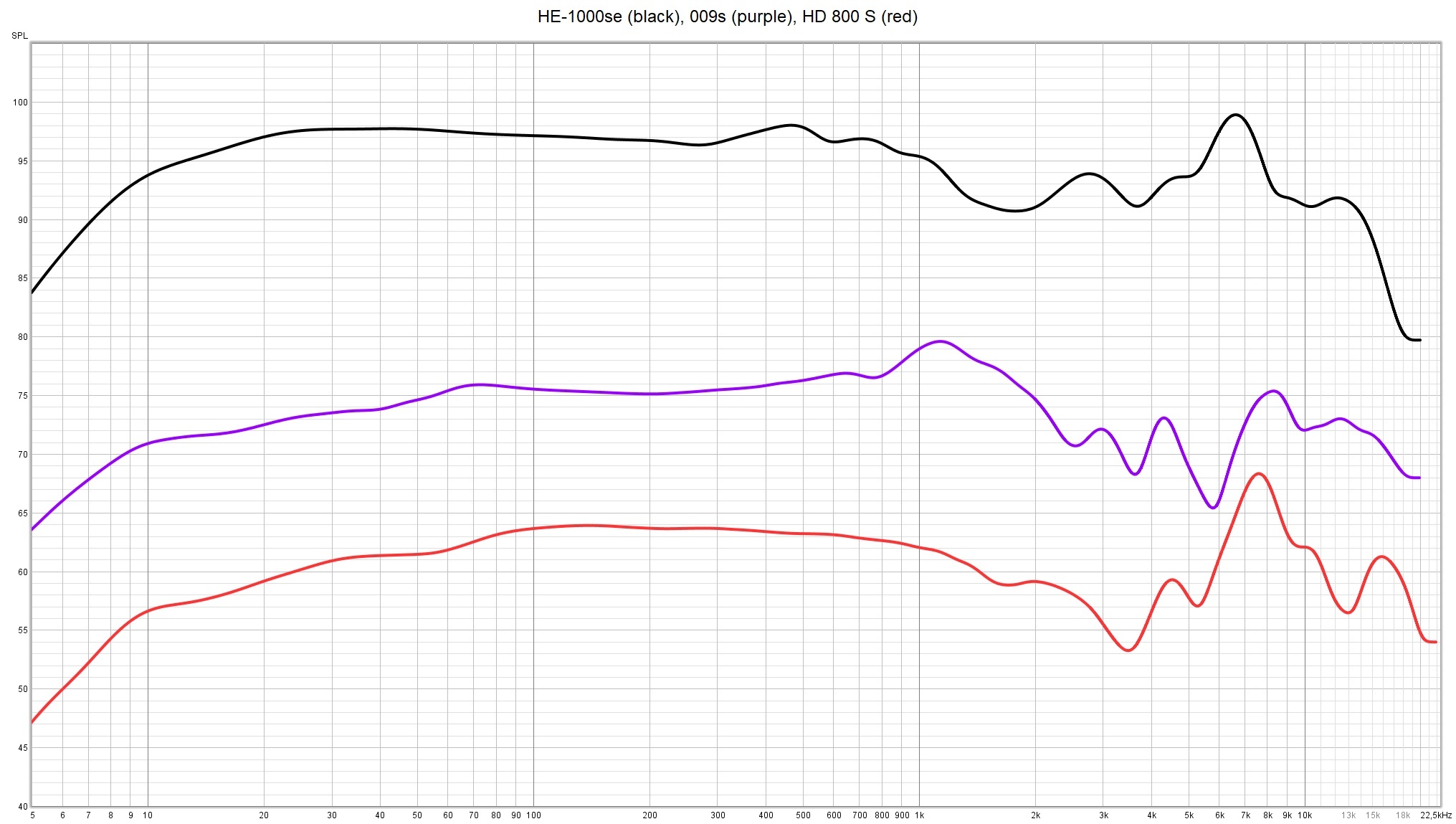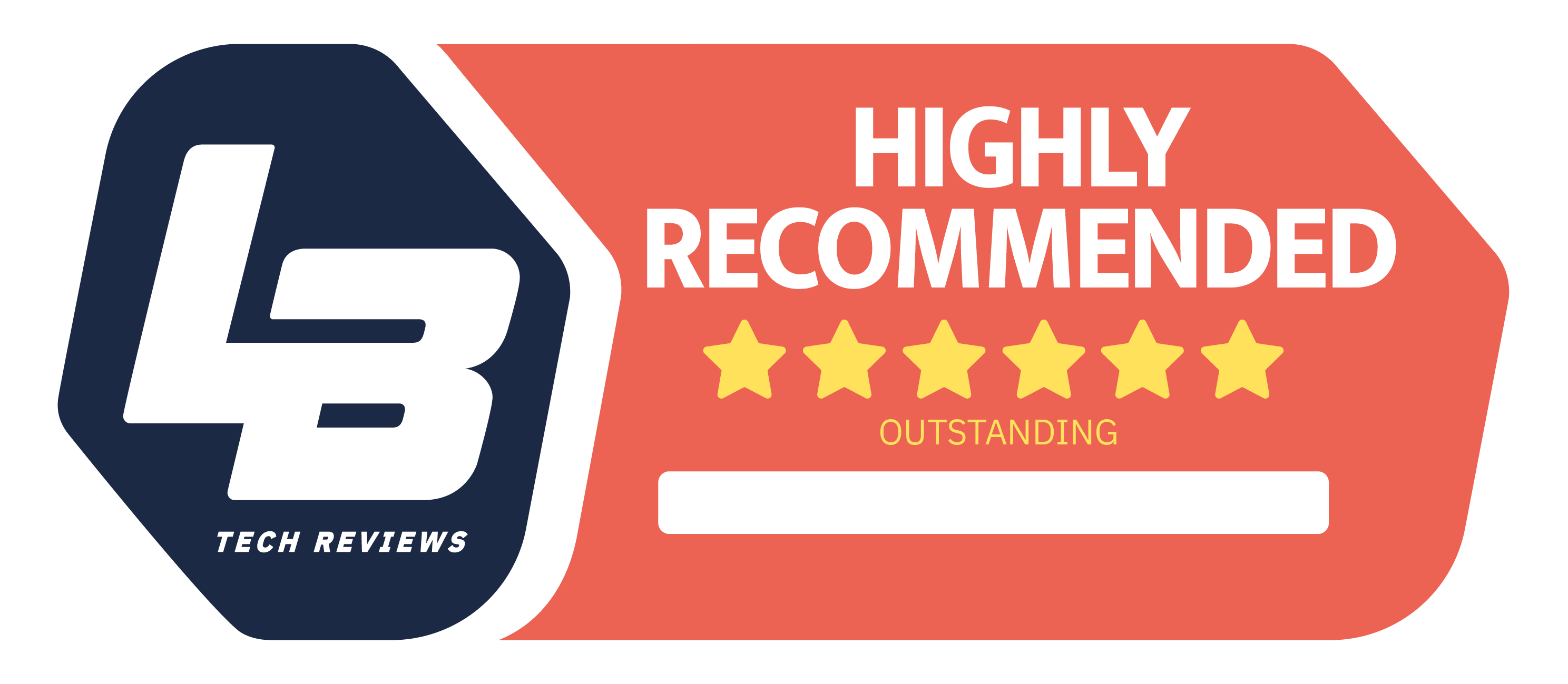 High End
We think
Fantastic resolution, speed and physics. A dream to listen to.
A little squeaking and wheezing in the joints. What about ball bearings? Must be matched with the correct amplifier.