Autumn is here, and with the turn of the season, the diseases also come in a row. And what is worse than lying down and coughing and raking in bed, and chewing headache tablets and throat lozenges, while all you want is a good night's sleep? Yes, I will tell you this: to lie beside a man who coughs and rakes, and twists and groans. Add a five-month-old baby to the same double bed – of course he's sick too – and a two-and-a-half-year-old girl in the next room fussing and making one convinced that the baby caller was invented by a sadistic bastard. Welcome to my life.
The timing of the launch of Bose's new product could not have been better for me. Noise-masking sleepbuds, as they are called, but which I will only refer to here as Sleepbuds, is a concept as strange as it is interesting. These are a pair of completely wireless earbuds, but they do not play music. Instead, they play, via a mobile app, sleep-inducing sounds. In other words, it is noise-masking earplugs and not noise-canceling, which removes noise electronically with the opposite phase. That in itself is interesting, as Bose is famous for the latter.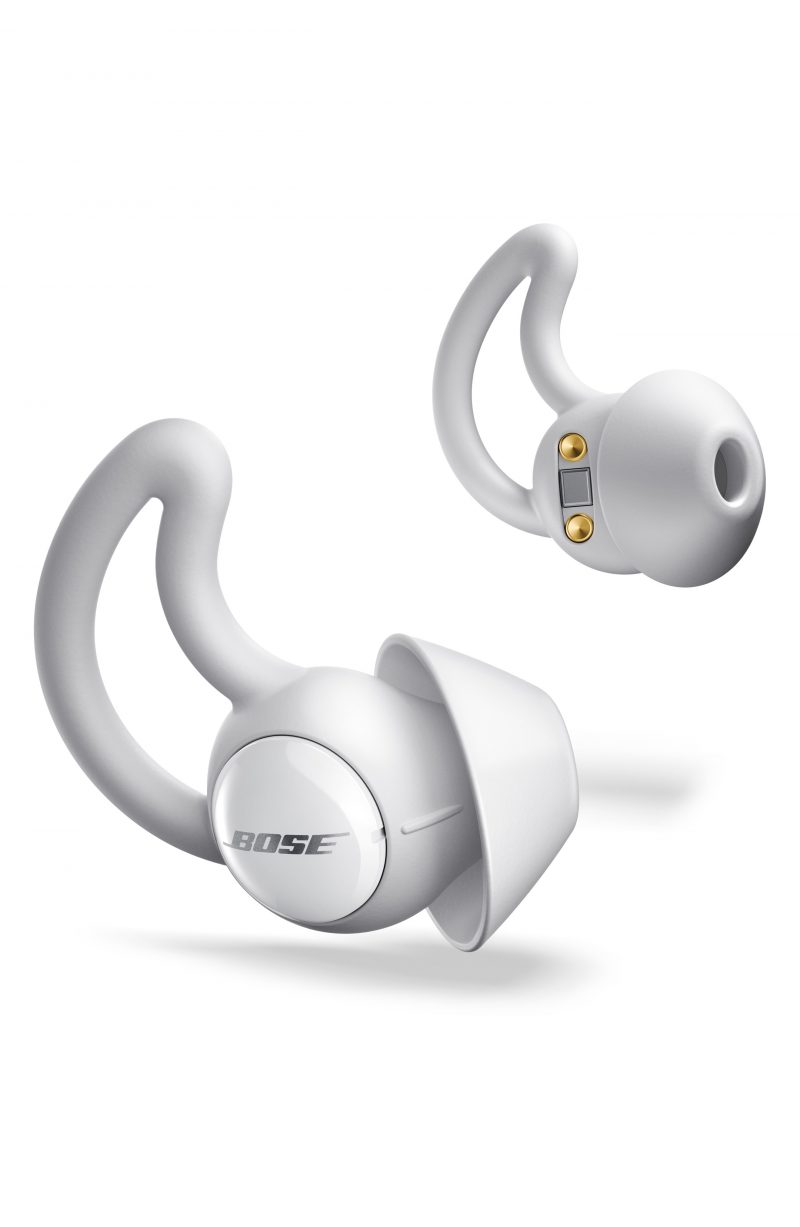 What is noise masking?
The concept of noise masking is nothing new, and especially in the US it is widely used in open office landscapes. Then in the form of speakers that play relaxing sounds, such as the chirping of birds, the rustling of leaves, or other sounds that take your attention away from a stressful and fussy workplace.
In the US, it has also become quite popular with noise-masking speakers in the bedroom. This is to divert attention from snoring and other noises. This is the market Bose wants to enter, with its Sleepbuds earbuds.
And it seems logical to replace a large and bulky speaker with a pair of earbuds. Not least for people who share a room, if there is only one person who wants such sounds, or you do not agree on the sound level the speaker should be set to. With earplugs, the experience is completely personal.
10 sounds
Sleepbuds lets you choose from ten built-in nature and machine sounds, and the earbuds have a battery capacity of 16 consecutive hours. If you choose the earplugs to play sound through the night, it is enough for quite exactly two nights. The rechargeable carrying case comes with an extra charge, so you have four nights sleep before you need an electrical outlet. If you only put them to sleep, for example an hour, you get significantly more nights.
Tiny
Sleepbuds are tiny and weigh almost nothing. They do not extend from the ear at all, so you can lie sideways on the pillow without them pressing in the ear. The package includes silicone ear pads in three sizes, and the same number of silicone wings to be attached under the front ear edge. These are important as they prevent the plugs from falling out at night.
The charging case otherwise charges with micro USB and not USB-C. Not super important, but it does not get fast charged. Charging takes up to eight hours.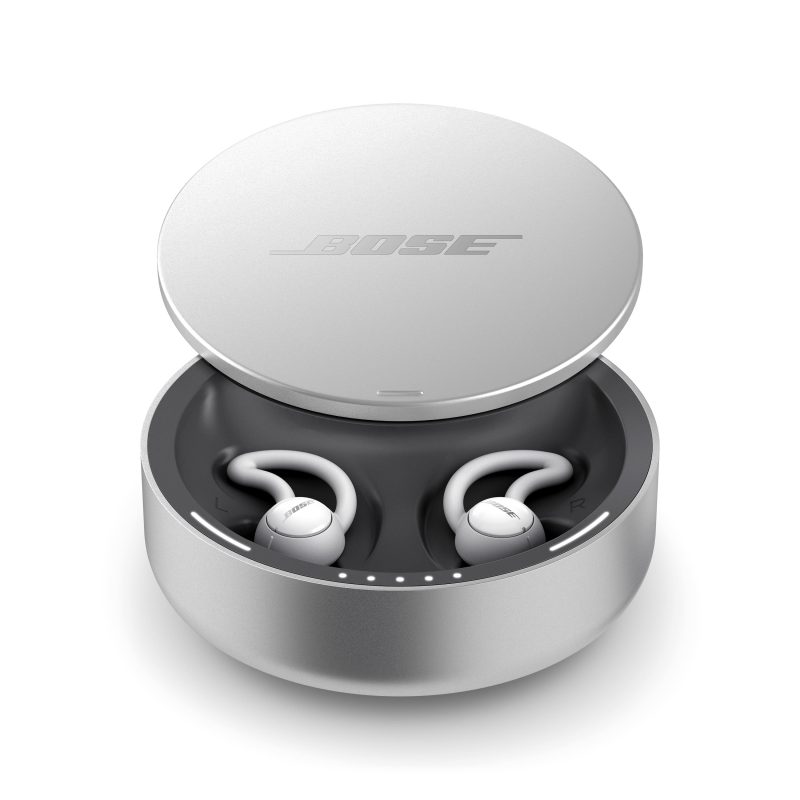 Sleepbuds in use
The time has come to finally get a good night's sleep! The plugs go easily into the ear, and after I put them in I hardly notice that they are there. These are smoothly the most comfortable earplugs I have had in my ears! The Bose Sleep app is downloaded to my iPhone and I'm ready. I land on the sound of waves, but you can also choose rain, plane cabin, waterfall, campfire and so on. The sound level is adjusted with a virtual sliding lever (it's smart to set the sound level in a place where you can still hear the world from the outside), and I choose two hours of sleep – and also an alarm at seven. Not that I'll need it, as the girl never wakes me up later than six in the morning morg
The actual sleep goes pretty well. The raking of the wife is nicely drowned out, as is the complaint from the baby. That she occasionally tears off my duvet in her sleep, Bose is forgiven for not helping. The attention, on the other hand, shifts to my own breathing, which I now hear from within my head. The tight silicone plugs make it almost feel as if the ears are under water, and there are heavy bass sounds for each throat. As with regular music plugs when not playing music. I'm thinking that Bose could probably have chosen a different material, as one does not depend on the plugs being completely sealed. Foam rubber, maybe? Eventually I fall asleep.
I sleep lightly during the night and wake up several times. The surroundings are partly to blame, but the plugs also do their thing. As you know, the silicone plugs do not breathe, and I have become clammy in the ear canals. The bass sounds from rubbing and swallowing also do their thing.
The next night I have sound throughout my sleep. I fall asleep well, but even this night I sleep easily. I take out the earplugs in the middle of the night, and a sigh of relief goes through me. I can hear normally again, and my ears get air.
Conclusion
Bose noise-masking sleepbuds can make it easier to fall asleep. They do not cancel noise, but mask it with sleep-inducing sounds.
Since all people are individuals, noise masking does not work for everyone, and it is individual whether Sleepbuds will provide a better sleep or not. If you are among those who play sleep sounds from the mobile phone on the bedside table when you sleep, they may be right up your alley.
Sleepbuds work as intended. Our complaint, apart from the price, is that we want other material choices than silicone for ear pads. Preferably foam rubber, or something else that prevents the ear canal from being sealed so you can hear the bass from your own internal organs.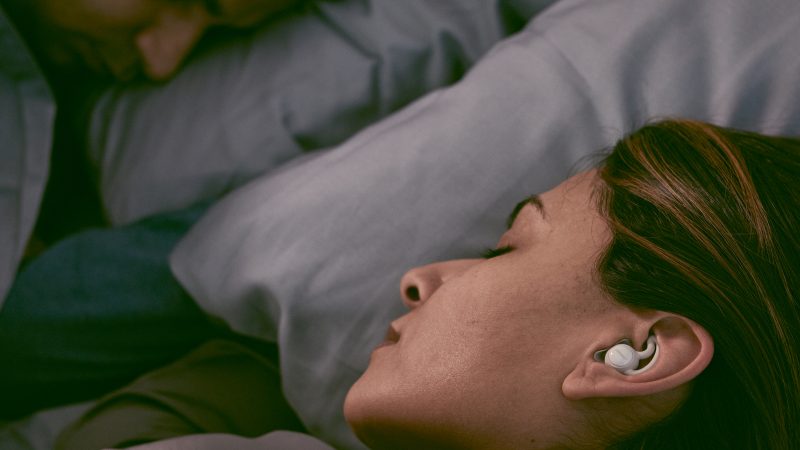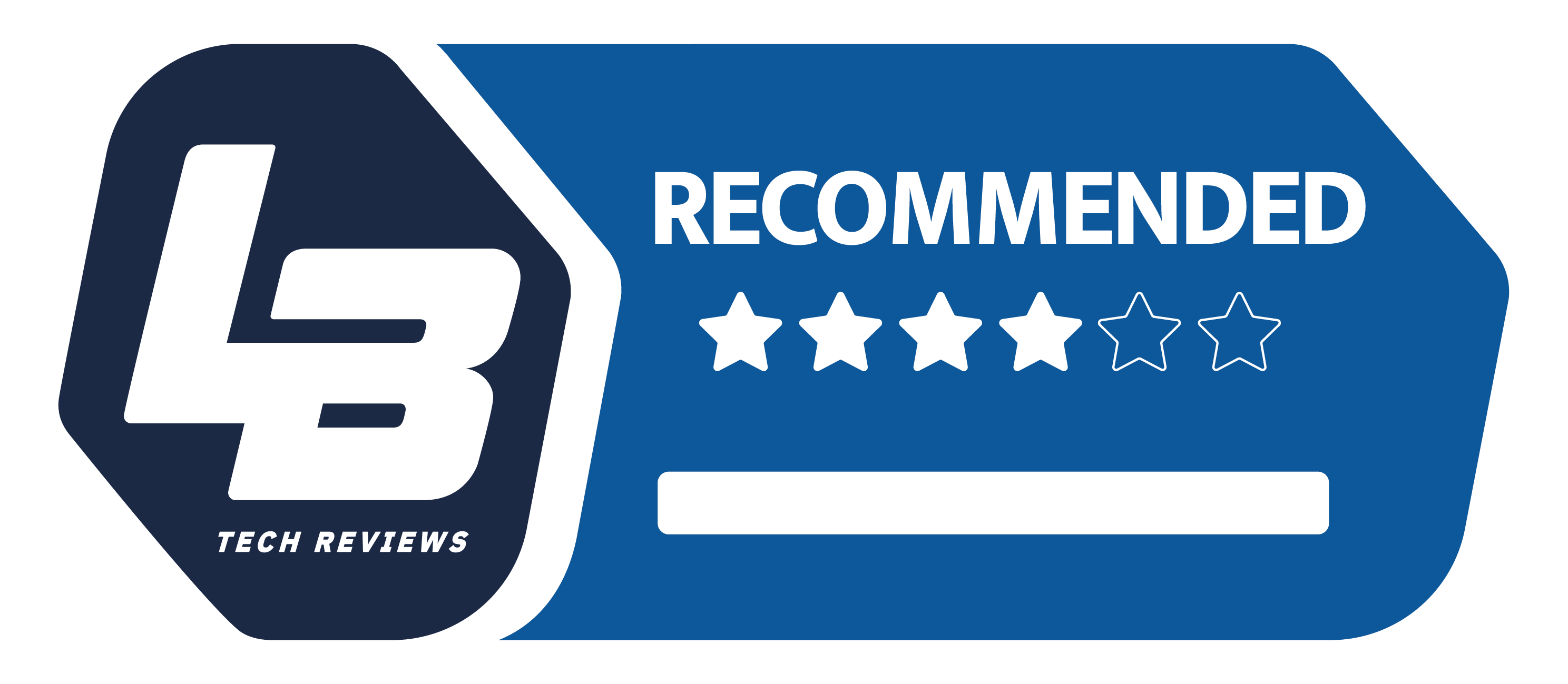 Bose Noise-Masking Sleepbuds
Premium
We think
Comfort is paramount and battery life is fabulous. Many features that make sleep easier
The silicone plugs seal the ear canal, so you hear your own breathing and swallowing, as if you are immersed in water. The price also seems a bit stiff.