With QuietComfort 35 , Bose surpassed its own QuietComfort 25, which was the market's most popular noise-cancelling headphone until the wireless version came out. Bose QuietComfort 35 II has now arrived. From now on with almost perfect fit, and just as collapsible as before.
Variable noise cancellation
What distinguishes the new version from the first is that the noise cancellation can finally be turned off, with a brand new button on the left ear cup. There is also an intermediary that allows for some more ambient noise. It works nicely if one is in a quieter environment and it seems too closed off with noise cancellation at max. With the noise cancellation at max, it is identical to the first edition.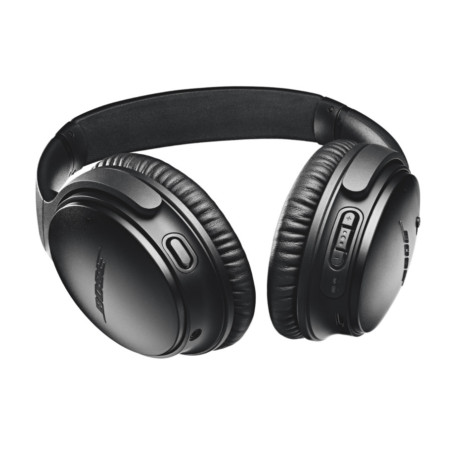 It is still among the market's best, but Bose needs to eventually admit defeat to the Sony WH-1000XM2 in this respect, which reduces outside noise even more effectively. In an unpretentious poll we conducted when we tested the Sonys, we consistently got 3 dB lower noise floor for Sony than Bose QC35, when we transmitted 80 dB of pink noise from a pair of speakers. As stated, the II version is identical with regard to noise cancellation. In other words, not quite as efficient as the Sonys.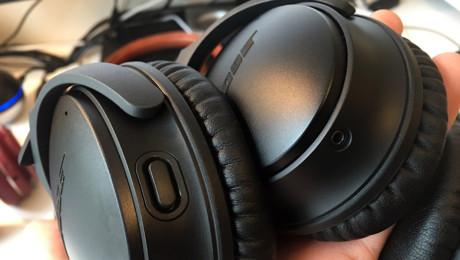 Can be spoken to
Another brand new feature is that QuietComfort 35 II can be spoken to. Both Apple's Siri and Google Assistant work, but the latter works at present only if the Android operating system on your mobile phone is set to English. The undersigned has an iPhone and therefore tried it with Siri. It works pretty well. By holding the middle button on the right ear cup, the voice assistant appears and you can dictate to Siri in the usual way. You can get her to play music from a given artist, read unread messages, call people on your contact list, and even dictate emails. Siri is still a bit too dumb and simple to be practical in most situations. But if your hands aren't free, it can be a good way to get a task done.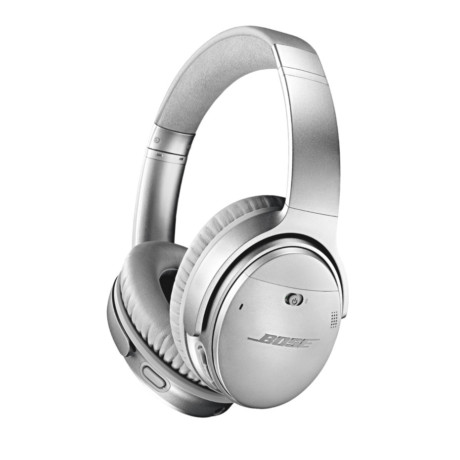 Sound leakage
As with its predecessor, Bose QuietComfort 35 II does not seal off your ears to the same degree as a number of other closed headphones do, such as the above-mentioned Sony model does. It allows people around you to hear the music to a certain extent, and furthermore, that music doesn't sound very good if you turn off the noise reduction. But it also means that your ears won't be as sweaty after a long train or plane ride.
The sound of Bose QuietComfort 35 II
The sound quality is identical to the first version. In other words, QC35 II sounds very good. The bass is rich and fine, even at low volume. And it is not excessive in any way. Bose works best on electronic and rock music, i.e. music with power and energy, rather than acoustic music where resolution and airyness between instruments is more important.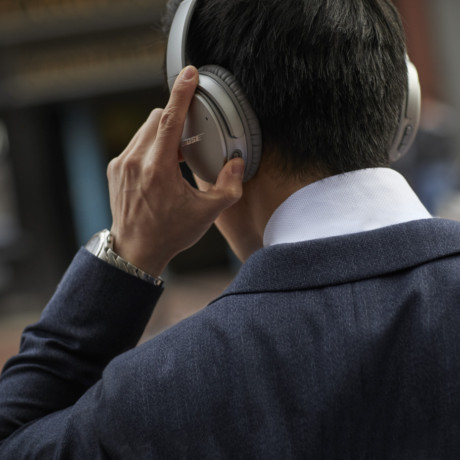 Acoustic music works well enough. But Sony WH-1000XM2, Sennheiser PXC 550 Wireless and B&O Beoplay H9  all have better resolution in the overtones. However, Bose plays louder, which is an advantage for music at below average volume, for instance classical music, although it then lacks the resolution to give you a major Eureka experience with these types of demanding pieces.
Had hoped for more
After testing QuietComfort 35 II, I am left with some concerns. On the one hand, it is reassuring that they are not changing a winning recipe. QC35s were after all the best wireless headphones with noise reduction when they came out. In its second generation, the quality has not declined, and they even have a new,  long-awaited feature, namely, the option of turning off or reducing the noise reduction. In addition, you can now even voice-control your phone via your headphones.
However, one cannot get away from the fact that the competition has taken measures to catch up with Bose. With enhanced audio quality and continually improved noise reduction, the competition has adapted, and when at least one of the competitors has taken the lead in both noise reduction and sound quality, we might have hoped that Bose would seize the opportunity to further enhance their quality. After all, voice control and dynamic noise reduction are not really necessary.
Conclusion
Bose QC35 II has a couple of new features. For one thing, the noise reduction can now be reduced or turned off completely. The predecessor is always at maximum, if you don't use cable.
The most recent version also has voice control that supports both Apple and Android devices. The latter is only in English for the time being, but we experimented a little with Apple Siri, and it works just as well as talking directly into an iPhone.
Besides these two features, the QC 35 II is identical to its predecessor. Still very good, and certainly worth recommending. However, if you already have the first version, there is no reason to upgrade. We are left with the improession that this is a minor update of a winning model.
Let's hope that the QC45 is just around the corner.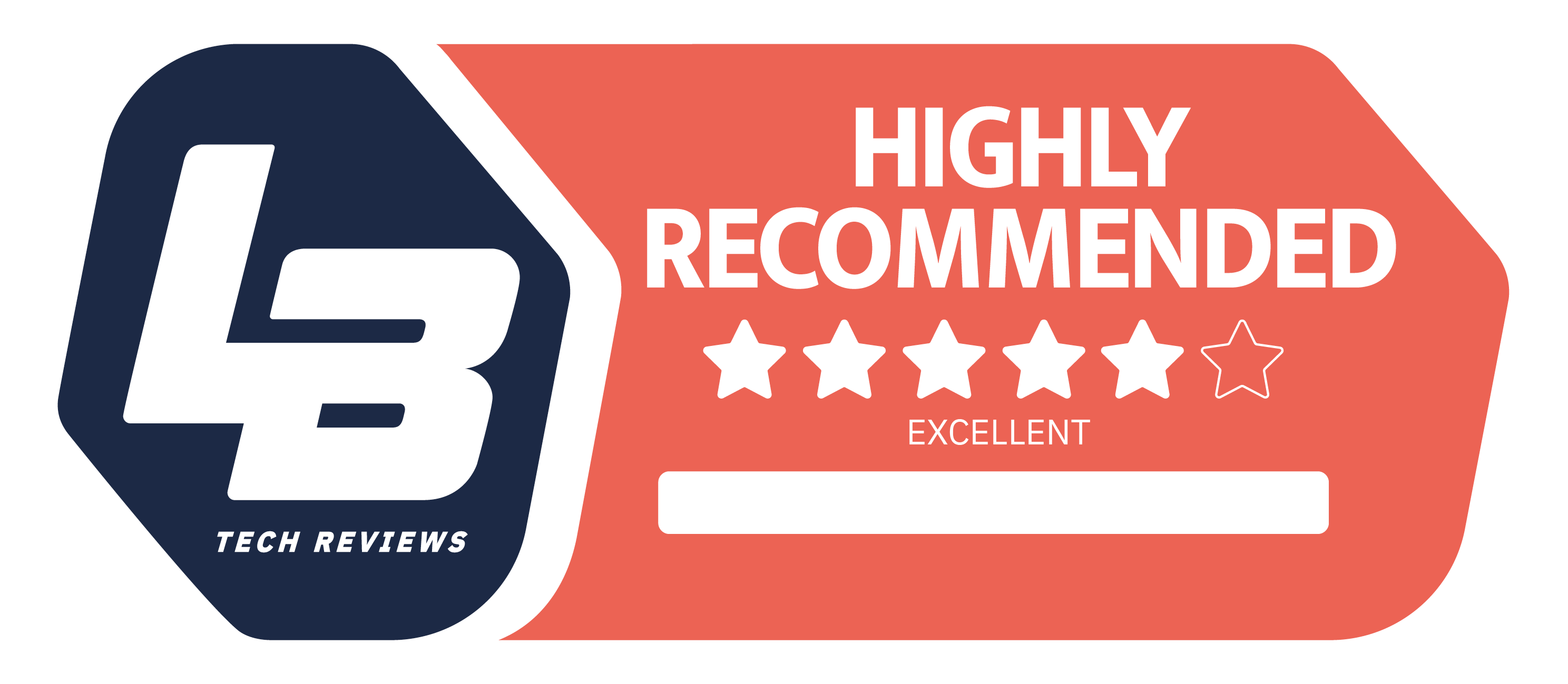 High End
We think
The most convenient headphones with great noise reduction. Which can now be adjusted and turned off. The sound is the same as before. In other words, it is good.
There is still some lack of resolution in sound. In addition, Bose is no longer the best at noise reduction.