Geir Nordby
Published

2018-12-19 - 12:03 pm
Here you get the sound of cream and honey all at once! Excellent nuanced audio with a wealth of details and also very effective passive noise cancellation.
Large, bulky and not foldable. The bass could have been more energetic, and you can find headphones where the treble stands out even more.
Specifications
Type: Over-ear, wireless, closed
Connection: 3.5 mm, BT 4.2 aptX (LL/HD) / AAC
Active noise cancellation: No
Foldable: No
Microphone and remote control: Yes
Speaker driver: 45 mm Tesla
Battery life: 30 hours
Weight: 380 grams
Colour: Black/gunmetal grey
If you're in the market for high-end headphones costing around 500 Euro, because you're a hard-core music lover who just has to have the best sound, and perhaps you want something decent to mix music on – and you're willing to pay an additional 300 Euro to have the wireless version, then there's only one option.
Encapsulates the ears
Amiron Wireless is German maker Beyerdynamic's first wireless over-ear headphones, that is, headphones large enough to fully enclose the ears. This allows space for larger drivers, 45 millimeters in this case. To achieve optimal driver control, especially at high sound levels, it's important to have a powerful magnet.
Beyerdynamic uses more powerful magnets than most manufacturers, and Amiron Wireless boasts over one Tesla in power, approaching the levels of drivers in larger speakers. In other words, we're not talking small potatoes.
While the wired Amiron Home is an open type, Amiron Wireless is closed. This makes them handier on the move. You could see it as a wireless version of the closed DT1770 Pro, which we still think is among the best we've heard for less than 1000 Euro.
The headphones can be controlled on the right speaker, where you swipe sideways to scroll between songs and vertically to turn the volume up and down. Two light taps with your finger and the music pauses or starts.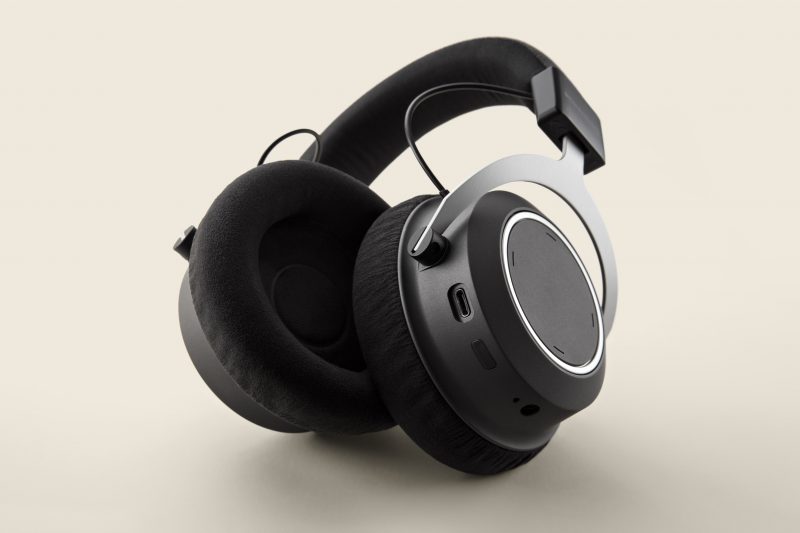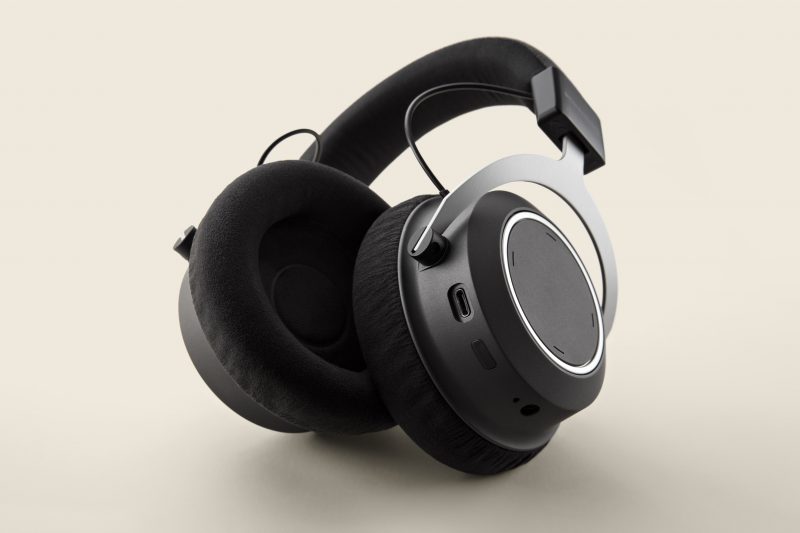 Build quality and comfort
Amiron Wireless oozes build quality and the comfort is impeccable. The only thing lacking was the option to fold them. They're big and pretty bulky. But they nestle like a dream on the ears and you can enjoy music for hours on end without uncomfortable pressing against your head, while effectively cancelling outside noise. Active noise cancellation is missing, however, but that is only a hardship when you have to fly or take public transport.
Customised for your ears
With the Amiron Wireless Beyerdynamic – in collaboration with Audiologer – has added the option of adapting the sound to the listener's ears. Simply download an app to your mobile device and, after completing a hearing test, your own individual listening profile will be automatically created. Giving you sound that is customised for your ears. This is similar to Nuraphone – which does much the same thing but completely automatically by using sound measurements from your ear. You can choose between 20 and 100 percent correction, as fully corrected sound can be a bit too much. Personally, I found it most natural at 60 percent, as the sound can get a bit rough in the midrange on full power.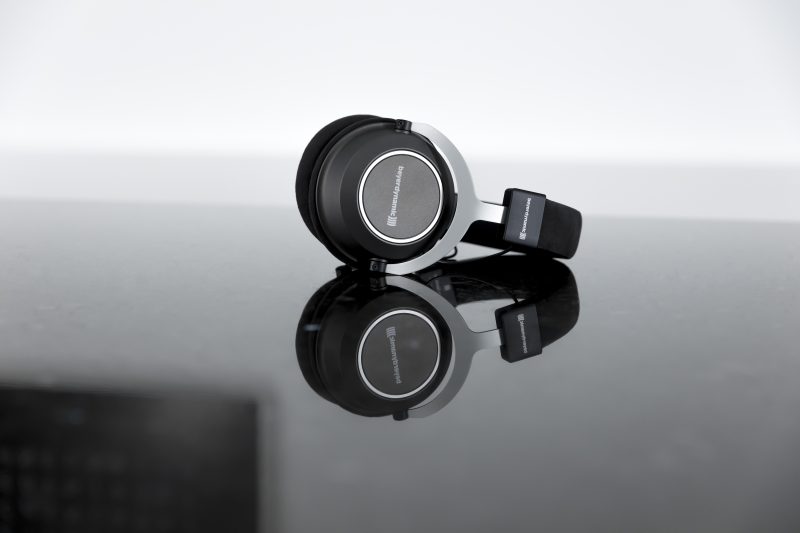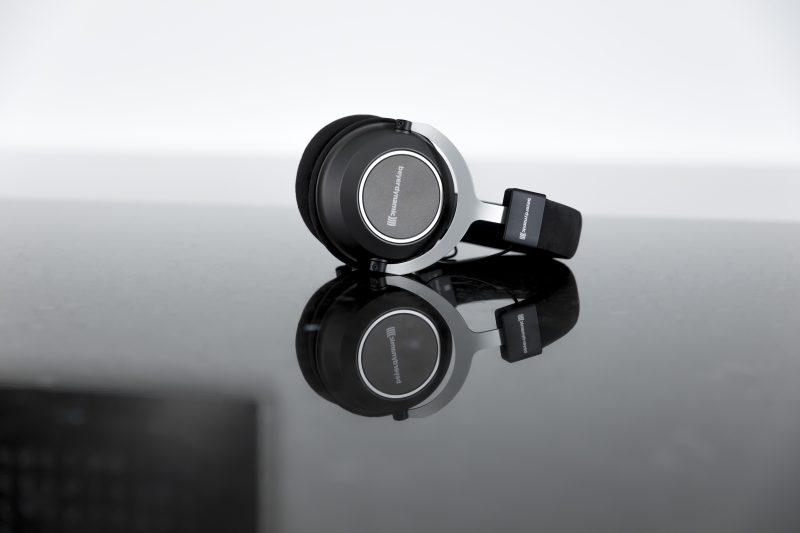 Bluetooth connection
The Bluetooth connection is very stable; I walked 25 metres away from my iPhone X before the sound started to drop out. Better audio with aptX HD is supported and also shortened audio delay with aptX LL. As an iPhone user, only the AAC codex is relevant for me, which is also installed. If you use a cable, you can enjoy high-resolution music in full quality and paired with a proper headphone amplifier you'll get the best sound, around the level of the aforementioned DT 1770 Pro.
Amazing audio
There are few headphones, wireless or wired, that can compare with the sound of Amiron Wireless. Vocals, guitars, and cellos in particular are rendered with such creamy smoothness and warmth that you would hardly believe it possible. The voice of Janelle Monáe on her driving R'n'B song I Like That has rarely sounded better. The midrange has a fullness and vibrancy that you just don't get with cheap headphones. And the rim-click on the snare drum is tight, but never becomes sharp and hard. Master & Dynamic MW60 in comparison has brighter and more energetic treble reproduction, where the rim-click and hi-hat sound crisper. But they can forget about equalling Beyerdynamic's quality and musicality.
Classical music is perhaps the best fare for Amiron Wireless, preferably major orchestral pieces. Such as Stravinsky's brutal ballet, The Firebird. With a large soundscape where the instruments are placed with ample space, and with overtone textures that differentiate violas from violins and wood from brass with ease. The contrast is excellent, likewise the control on the bassline. The maximum audio level in wireless mode is perhaps lower than I'd like, especially for music with high contrasts in the soundscape and thus a lower average level than normal. In these cases it's good to be able to use a cable and a proper amplifier. Such as Chord Mojo, which conjures up even more dynamism in these headphones.
Other music, with more regular sound levels, such as pop and rock, sounds like a dream on Amiron Wireless. With one exception: If you love bass, you should know that these headphones aren't the most energetic in the deep bass register. That said, they go all the way down into the basement, and the textures of the bass tones emerge as on few other headphones. But I miss the truly energetic slide in the bass drum on Eminem's Without Me and the percussion on A Perfect Circle's uber cool Counting Bodies Like Sheep to the Rhythm of the War Drums. In these instances you'll go even further with an external amplifier, or, alternatively, there are other headphones that simply do the job better. Such as Nuraphone.
Conclusion
Beyerdynamic Amiron Wireless is the most expensive wireless headphones we have tested. Fortunately, this is also audible. What a sound!
Even though the audio via Bluetooth is compressed, it's a very good sound when connected to a source that supports either aptX or AAC – which most do nowadays. Instrumental sound textures emerge from a rich substrate, and the warm, almost creamy tone is bettered by few.
The only thing lacking was a bit more energy in the bass register. Fans of lots of energy in the treble area will also want more, but we understand the choice that favours a warm tonal balance rather than exaggerated details.