The new Sennheiser Momentum True Wireless 2 is almost identical to the previous model, but now active noise cancellation is finally in place. In addition, the battery life is greatly improved, up from 4 to 7 hours in the plugs themselves, and with an additional 21 hours from the case. A total of 28 hours of playing time more than doubles the total capacity of its predecessor.
With active noise reduction, more microphones are required on the inside than its predecessor. This also benefits the speech quality, when you are in noisy environments. Like a cafe. The actual noise reduction works in the low-frequency register, while the ear pads effectively dampen the harmonic range. The noise reduction here is moderate, not deleted as efficiently as with the Panasonic RZ-S500W or Technics EAH-AZ70W, but it helps a bit.
The earplugs can be operated directly with finger tapping if desired. You have various functions on the right and left, for example, the left finger controls songs back and forth, as well as pause and answer calls.
An audio delay of 2-300 ms is unfortunately very common, and also applies to Sennheiser. With movies, things are generally going well, since most movie and TV apps can lip-sync-correct. But with games, it's worse. Every shot in war games and gear changes in car games comes with delayed sound compared to picture. Here, Powerbeats Pro is significantly better.
The Smart Control app works fine, but I do not understand the EQ function. It's not very intuitive, and when the sound changes differently for the left and right ear if you go to the right and left, I just get confused.
The sound of Sennheiser True Wireless 2
Fortunately, it sounds great in neutral mode. The sound is actually identical to its predecessor, so if you already have it, it may not be particularly tempting to buy the new one. If you then are not sold on battery life.
The bass is full and cash, which makes it fun to listen to both pop and hip hop. However, it is not dominant, as it tends to be in several others. Singing voices sound beautiful, there is plenty of air and nice body size in guitar and piano. It has a better resolution than the Bang & Olufsen Beoplay H8 3rd Gen, and also more pronounced dynamics and fun than with the Technics AZ70. The midrange reproduction is full and natural with Sennheiser, while female vowels have the necessary air, at the same time as there is a good grip on the power from the chest sound.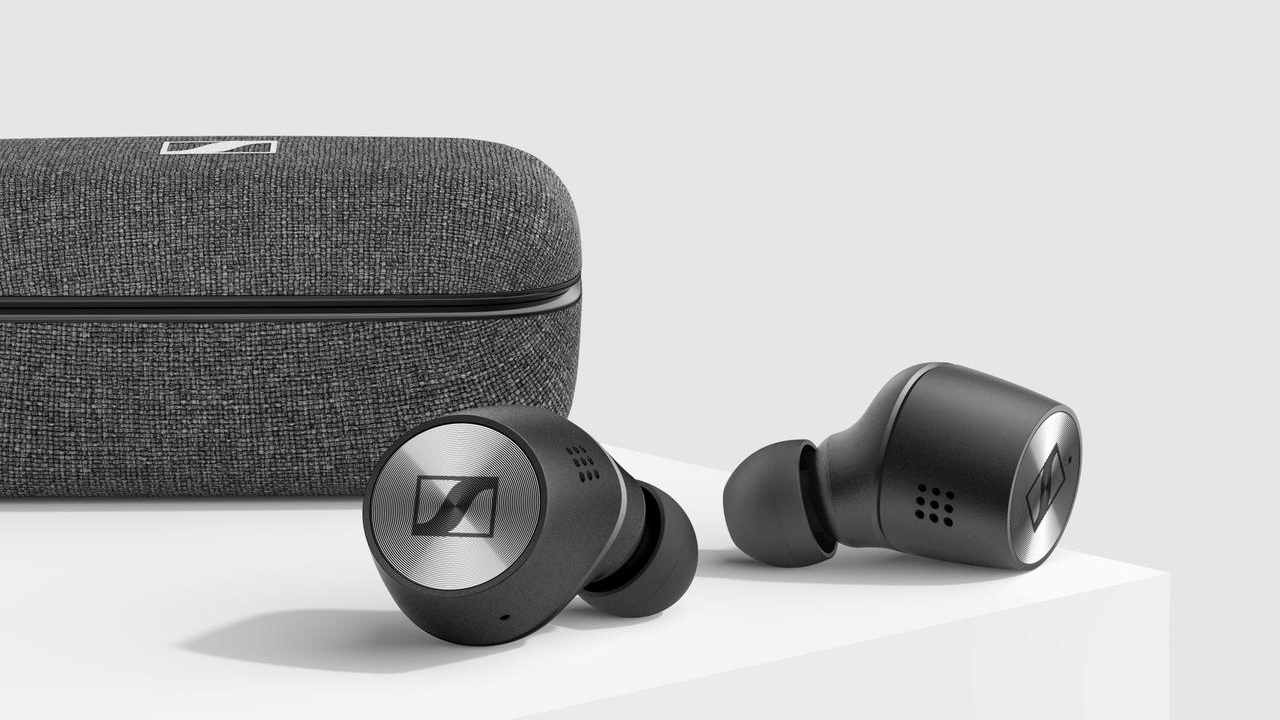 Conclusion
Sennheiser Momentum True Wireless 2 is just as good as its predecessors both in terms of sound and fit. Both are excellent, and we fully understand that they have not changed a winning recipe!
Instead, one has improved on other things. The most important thing is the battery life, which has increased from 4 to 7 hours in the plugs themselves, and from 8 to 21 hours extra in the travel case! With a total of 28 hours, you can safely leave the charger at home when you go on holiday.
Another improvement is active noise reduction, which attenuates the low frequencies that the plugs themselves cannot handle. It is not super efficient, but works that way fit.
After finally testing Momentum True Wireless 2 directly against other competitors in a group test, it is even clearer that Sennheiser has found the winning recipe!