Lasse Svendsen
Published

2020-08-31 - 10:21 am
Super resolved and analytical. Steel control in the bass, very open and detailed sound, and excellent wearing comfort.
The analytical grade gives sharper, and less listening-friendly sound.
Specifications
Type: Open, over the ear
Principle: Dynamic
Collapsible: No.
Microphone / remote control: No / no
Cable: 3m XLR to 6.35mm incl. 3.5mm adapter
Elements: 45 mm Tesla DT
Impedance / sensitivity: 250 ohms / 102 dB
Frequency response: 5-40,000 Hz
Weight: 370 grams (without cable)
Color: black
The black pro headphones use the same element as Amiron Home, Beyerdynamics' home edition in gray, but they do not sound the same for that reason. Beyerdynamic DT 1990 Pro is the yard for studio use and musicians who need a more analytical sound image to hear as much of the mix as possible.
The technical data is identical on the pro and home model, but here you get a spiral and a regular cable, both with a mini XLR connector that plugs into the left earpiece. Like the home version, the pro model is best when connected to an amplifier or a separate headphone amplifier.
Beyerdynamic DT 1990 Pro in practice
Impedance and sensitivity are in the middle of the tree, and with a good headphone amplifier, they can play more than loud enough. They can not be folded, but they are not intended for portable use either. Even with Audioquest Cobalt connected to an iPhone, I did not get a proper impact on the sound, at least not in the same way as in the Audeze LCD-1, which is far easier to operate. It became something quite different if I connected the headphones to the output of a Hegel H190, or the headphone amplifier Shiit Magni 3+.
The wearing comfort is impeccable. The large, soft fabric-covered pillows do not put much pressure on the head, and the headphones feel lighter than you might think. They leak a lot of sound, of course, and like most open headphones, they are not suitable for rooms with others present.
They have minimal adjustments besides adjusting the length of the height bracket, which like the open earbuds is made of solid light metal.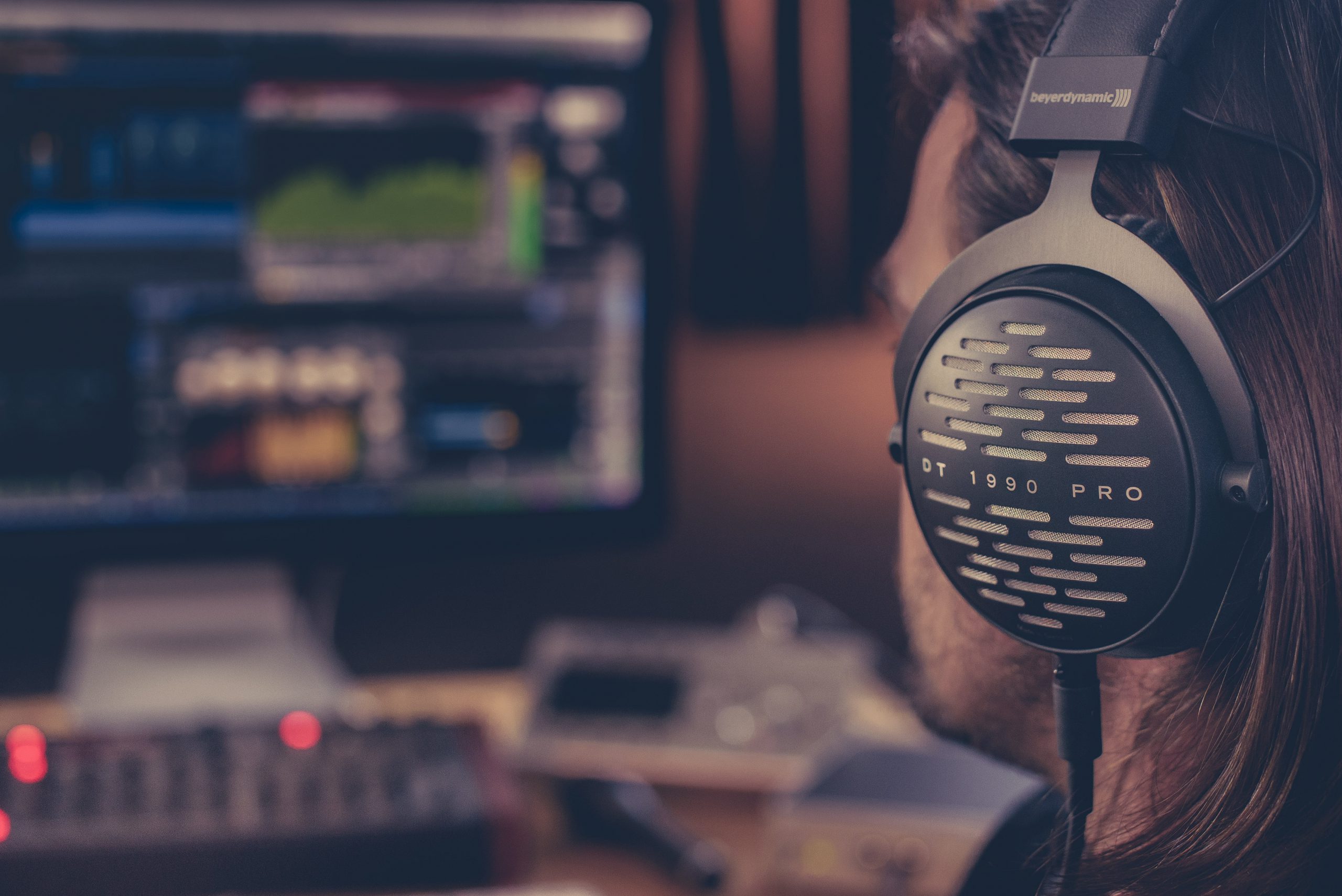 Trustworthy construction as expected of a pair of headphones, which are primarily made for professional users. DT 1990 Pro comes with an extra set of ear pads. They can replace those that are already on the earbuds, and provide an even more analytical sound image with a slightly tighter bass.
I preferred the original ear pads, because if there's one thing these headphones do not need, it's an even more analytical soundscape. It's basically weird that the DT 1990 Pro uses the same dynamic Tesla element as the Amrion Home, because here the sound is obviously adapted for studio use. It gives the pro model a clearly more analytical character, with drier and tighter bass, a midrange so sharp that you can cut yourself, and even more insight and details than in the Amiron Home. At first it is captivating, but after a while you get sweaty in the ears from the occasionally pointed treble. Which emphasizes the upper part of the midrange and the treble so that e.g. female vocals may sound pointed.
There is not much to complain about the focus, transient response and level of detail here, but the analytical nature of the headphones does not suit everyone's taste, and for long-term listening in the easy chair, we rather recommend Amiron Home.
Conclusion
Beyerdynamics pro model DT 1990 Pro is a very good choice for musicians and others who want to have all the details on the various tracks in the recording. The analytical character, with a marked increase in treble, is not as easy to listen to over time. Then you should rather choose than other Beyerdynamic with the dynamic Tesla element. But if you like headphones with distinct analytical capabilities, the DT 1990 Pro is very well suited, and rated as a headphone for studio use, there are five rather than four stars here.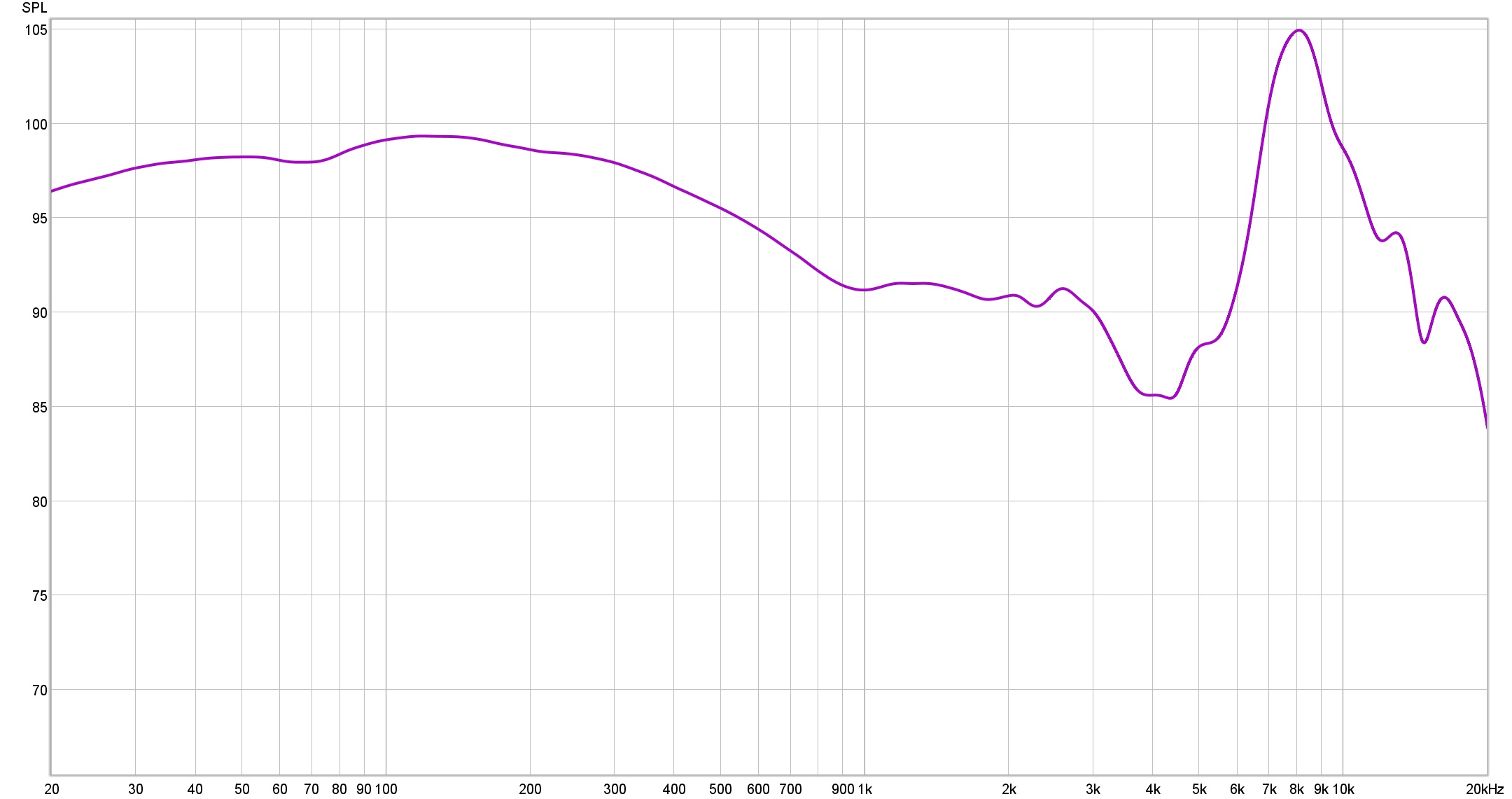 Also in this test
Hifiman Sundara
Test winner in open class
Hifiman Sundara is not only the best buy in this class, you also get the best sound.
Perfectly balanced sound with potent bass and buckets of details. Super-defined sound image with almost complete qualities.
The size and weight can be inhibiting.
Audeze LCD-1
High-end headphones for your smartphone
Audeze LCD-1: There is no better sound for portable use in this price range.
Compact, light and perfect for mobile. Glass clear and neutral sound, with live bass reproduction.
The bass rolls off early and the soundscape is not as fine-meshed and refined as the reference.
Neumann NDH 20
Non-engaging first attempt
Legendary microphone manufacturer fails to grab us with its first headphone model.
Appealing appearance, great aluminum finish and decent comfort. Seems to be a comfortable load on amplifiers, does not change sound very much from amplifier to amplifier.
The sound is dark, with too little detail at the top. It also sounds too sharp for our liking.
Sennheiser HD 660S
Classic in renewed costume
Sennheiser's best in the 600 series is the safe choice in this class.
Silky smooth sound rich in details, beautiful vocal reproduction and warm, full sound.
Limited sound pressure and deep bass.
Fostex T60RP
The music unfolds
Whether it is because they are semi-open is not known, but the Fostex T60RP has cleaner sound than most closed in the class.
Great resolution, rich bass and large room. Very musical presentation.
Very heavy duty! Forget about using these with your mobile. Slightly reclining treble. Looks like industrial hearing protection…
Denon AH-D5200
Fabulous closed headphones from Denon
Denon AH-D5200 is among the very best closed in its class.
Super nice and detailed sound image with lots of timbres. Nice workmanship and nice comfort.
The treble reproduction could have been a little more fine-grained.
Beyerdynamic Amiron Home
The most sensible choice
The Beyerdynamic Amiron Home is an exceptionally successful all-round headphone.
Detailed, warm and open sound image with very potent bass. Excellent wearing comfort and high quality.
Requires a serious amplifier. May sound a little too soft for someone's taste.
Sony MDR-Z7M2
The entertainment is saved
Sony has improved its premium model Z7 with technology from the flagship Z1R. The result is even more striking.
Extremely comfortable ear pads. Great quality feeling, a lot of metal. Hefty bass, very entertaining listening.
Dynamics could have been more outspoken, and the bass faster. Takes some focus from the overtones and air in the music.