Geir Nordby
Published

2020-01-02 - 12:54 pm
Clear and natural sound, good comfort, and excellent wireless connection. Noise reduction works just fine.
Tpical Beats fans will miss bass. Despite thick pillows, small on-ear clocks will be able to squeeze a little over time.
Specifications
Principle: On-ear, closed, wireless
Wireless: Bluetooth 5 (SBC, AAC)
Frequency range: not specified
Impedance: not stated
Sensitivity: not stated
Microphone / remote control: yes / yes
Battery life: 22 h (noise cancellation on)
Audio cable: optional
Charging cable: Lightning
Weight: 267 g
Colors: Black, light blue, dark blue, gray, red, ivory (white)
Web: beatsbydre.com
When the first Beats model Studio saw the light of day in 2008, the headset market exploded, never to look back. Suddenly they saw the youth with heavy bells on their heads, rather than the pitiful earplugs that came with the music players.
The fact that hi-fi enthusiasts frown their nose on Beats is completely irrelevant. We owe the company a big thank you for the fact that there are sound-interested youth at all, because when it comes to recruiting the next generation audiophile, the rest of the hi-fi industry has done a great job. In many ways, Beats has had the same influence on youth as Cerwin-Vegas party speakers. How fierce and tough trumps correctly and analytically.
My personal taste for sound has been away from Beats. For my part, the bass becomes fat, "muddy" and deafening, and it lacks details in the important overtone range. Not to mention the bling factor with gold details on polished plastic, which I have never fallen for. But I understand that it appeals to the youth.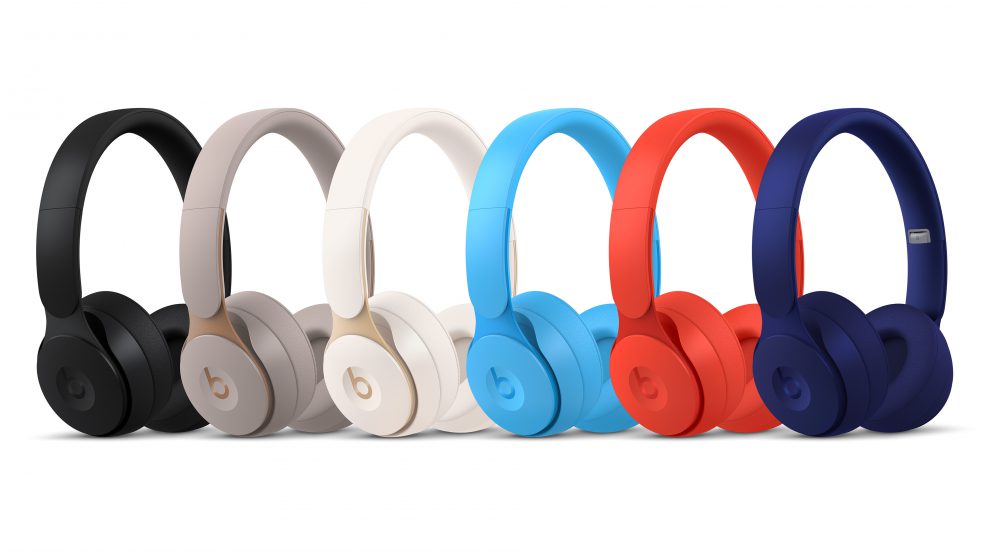 More refined
Beats has kept on coming, ever since they were first produced by Monster, and through the acquisition of Apple in 2014. But then we've begun to see more refined editions of the main models. Not least, I was taken aback by the first fully wireless earbuds Powerbeats Pro, which sounded very engaging where the tumbling Beats bass had been toned down. And with amazing stability on the wireless connection.
Noise control
So the next model with the Pro designation is called Solo Pro. This is a more refined version of the compact on-ear model Solo, which in its latest edition is now called Solo3. The Pro version is matte instead of glossy and has consistently higher material quality – not least on the pillows, which are even thicker for increased comfort. But the most important thing is that the Pro edition has received active noise reduction, which puts it in direct competition with Bose and Sony, which are by far the largest in the noise cancellation field. Although this is located outside the ear, and not around the ears, as the larger headphones do.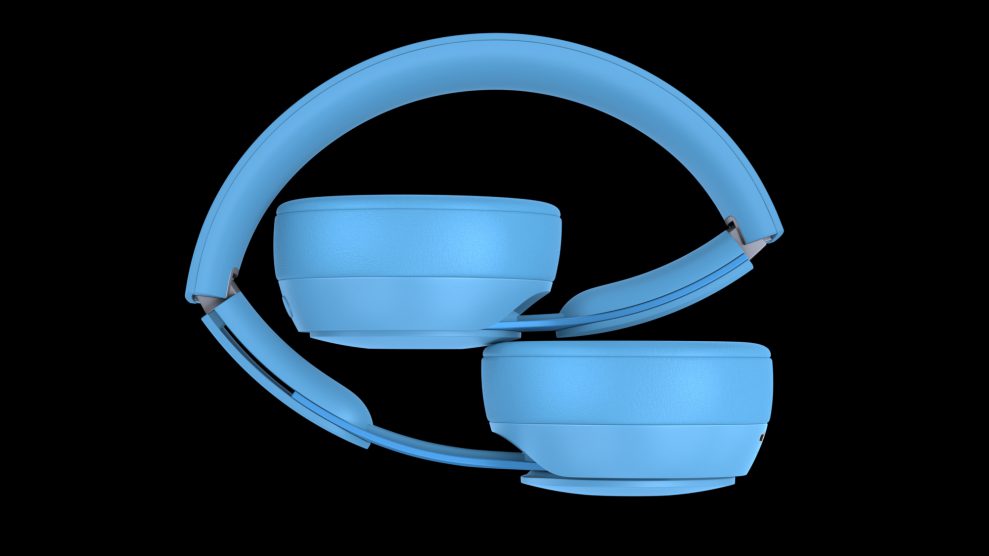 Connection
Since Beats is now owned by Apple, it almost goes without saying that we get some Apple specials in the purchase. First, the Lightning charger connector is in place of some of the USB variants. This should work well for those who do not already have an iPhone and thus no more Lightning cables lying around. Then you just have to take extra care of the supplied cable.
For iPhone and iPad users, wireless connection is done by turning on the headphones and keeping them near the phone. Then Solo Pro pops up on the screen and just confirm and then play music. Android users need to go a little detour, but pairing is far from complicated there either. Just find the headphones in the Bluetooth list on your phone and select.
Noise Cancellation
As mentioned, Solo Pro has noise cancellation. It is activated from the start, if you press the button once under the left clock, it switches instead to amplify outside noise. That way you can hear the traffic or when someone is talking to you. On the other hand, press twice to switch off. Then the battery life should increase from 22 hours up to a full 40 hours! Fast charging is supported, you can get three hours of playback after just 10 minutes of charging time.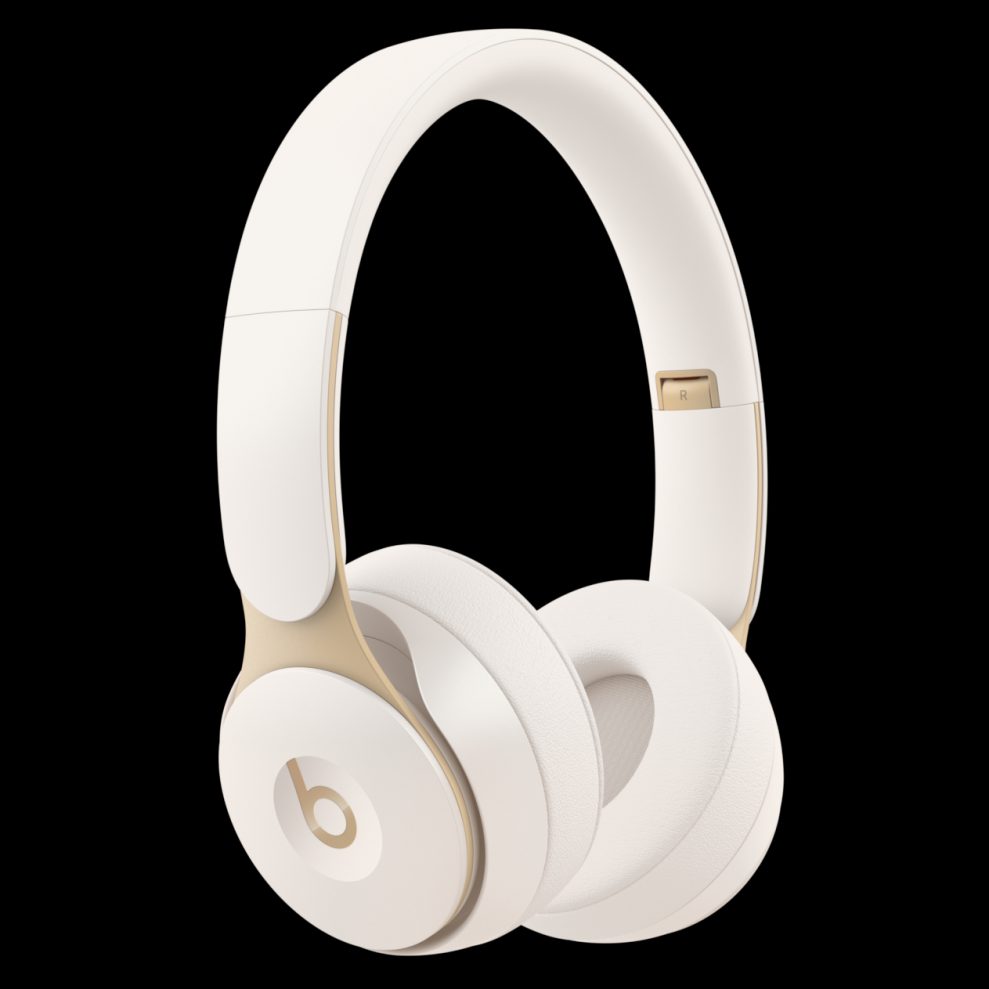 Comfort and ease of use
When it comes to comfort, it is very good you ask me. The thicker cushions compared to Solo3 are well marked, because the bells sit softer on the ears. But the brace clamps pretty tightly to the head, which of course ensures that the headphones are not easy to shake off, but which also makes you feel it after a while. Consequently, the comfort is not quite at par with that of the Bose NCH 700 and Sony WH-1000XM3.
Ease of use is fine in turn. Connecting to the iPhone is very easy, and the physical buttons on the right earbud for volume level up and down can't be stopped. Unlike the sweep feature on other headphones, which often live a little their own lives. If, on the other hand, you have to jump between songs, iPhone owners will enjoy the benefit of Siri always being on, so you just say "Hi, Siri, play next" or "play previous". Android users need to physically pick up their mobile to change songs.
The wireless connection is excellent, just as with both AirPods Pro and Powerbeats Pro. You can walk about 50 meters away from your mobile phone in the open air, should you wish.
Sound quality
So to the point that surprises me. Sound. I was expecting a fat and heavy bass in advance, which draws attention away from the important midrange area where the tones of the vocal sounds lie, but also to almost all instruments. Not to mention the treble range, which provides both air and greatness in the soundscape.
But where Solo3 provides much of this warmth and fullness I expected (though with better sound than I had expected), the Pro model has a far more restrained bass performance.
Party hump does not exist here, instead we are dealing with a tonally discreet bass rendering that is able to separate two different double basses in a completely different way than I had imagined.
Good on classic
Solo Pro also cleans up the entire tone range, opening up the soundscape and providing more room for classical music. Violins get a good deal of leeway and are impressively credible. In fact, there is a better tone in the grand piano of Maurizio Pollini in his interpretations of Chopin's Sonata op. 58, than with my so far favourite of the noise cancelling headphones, the Sony WH-1000XM3. The Sony's have a darker tone and a narrower room, with less air. The Sony, though, has more meat on its leg downwards, where the Beats can actually be experienced slightly slender. Who would have thought so.
The Jabra Elite 85h is another exciting noise-cancelling headphone, not least because it has such good sound on speech. But it also sounds good, and beats Beats on classical music. Because Jabra has a larger, warmer midrange that gives violins a much-needed warmth. At that point, I actually like the Powerbeats Pro plugs even better than the Solo Pro.
But on pop music with harder rhythms, it turns again. Solo Pro draws better in the chorus of Emma Steinbakken's Pretty Little Secret than Jabra is capable of. That being said, the Sony fills them both when massaging bass rhythms into the skull. But that's not the point of Solo Pro either, so you get to buy Solo3 instead.
Noise attenuation
When it comes to noise cancellation, the Sony WH-1000XM3 is the reference. The Solo Pro does not beat these either, especially low-frequency noise is more effectively removed by Sony – which more effectively attenuates noise from aircraft engines inside the cabin. But cabin noise is more than lasting engines, such as the perpetually circulating air in the cabin that noises more high frequency. In this area, Beats is effective and competes well with the best. Then I also do not feel any vacuum feeling in my head with Beats' noise cancellation, which I do to a greater extent with Sony.
Sony, for its part, has a more elegant way of letting noise through when someone wants to talk to you, by putting your hand over your earpiece. With Solo Pro, you need to know that the button is on the bottom of the left earpiece and hit it with your thumb. It's not a big problem, just a little small if I'm going to be a bit picky. And I should.
Frequency response of Solo Pro (black) to Solo3 (blue). It's easy to see that Solo3 is far more bass heavy. The entire bass area is raised to accentuate the rhythms, which go beyond the delicate overtones. Solo Pro, on the other hand, retains the bass, thus highlighting what's happening in the airy layers. It can be argued that it is overly cautious, but the journalist thinks it is more entertaining than it looks on the EQ curve.
Conclusion
The more I use Beats Solo Pro, the more I like them. And that's a good sign. Especially when I thought in advance I should dislike them. Instead of being bass heavy and veiled in sound, they sound open and balanced. But at the same time with a good grip on rhythms. The noise reduction is also good.
There are things to draw for, like that bass might be a tad slim. The bass drum could well melt harder and tougher. There is also a fairly strong attenuation in the lower treble area, in the present area, which prevents vowels from reaching as far out as I would like. It is far better than feared in this regard, but on this the Powerbeats Pro earbuds are actually better. Since there are on-ear headphones lying on the ears, it pinches after a while. Over-ear is more comfortable in length.
Otherwise, I have no reservations about recommending Beats Solo Pro.