John Hvidlykke
Published

2020-08-10 - 5:24 pm
The case can be charged wirelessly. A pleasant sound image.
Difficult to get a stable connection. Price. No built-in voice control.
Specifications
Type: In-ear, completely wireless
Drivers: 5.7 mm
Frequency range: 20–20,000 Hz (tolerance not specified)
Active noise reduction: no
Certification: IP57 – waterproof to 1 m for 30 minutes
Battery life: 7 hours (23 hours extra with the charging case)
Voice control: no
App: Bang & Olufsen
Connectivity: Bluetooth 5.1 (SBC, AAC, aptX)
Weight: 6.4 grams per earplug
Web: bang-olufsen.com
We recently tested the third generation of Bang & Olufsen Beoplay E8, which had been corrected for childhood diseases from the first two generations of completely wireless earplugs. But Bang & Olufsen had more up their sleeve: a sports version of the Beoplay E8 that has just landed in the reviewer's ears.
The Beoplay E8 Sport is similar to its less robust twin, but is equipped with a few features for "off-road use". A stabilizing fin in silicone rubber should help ensure that they sit stably in the ear, and the plug itself is covered with ribbed rubber. However, not on the top, which is used for touch operation.
There is no space for buttons on a wireless earplug. Therefore, the operation is done with touch and combinations of pressure on the back shield on the two plugs. Up to three consecutive presses. It's confusing, but can not be done so much better with the space available.
It comes with silicone pads in four sizes and stabilization fins in three sizes. You also get a pair of ear pads in memory foam.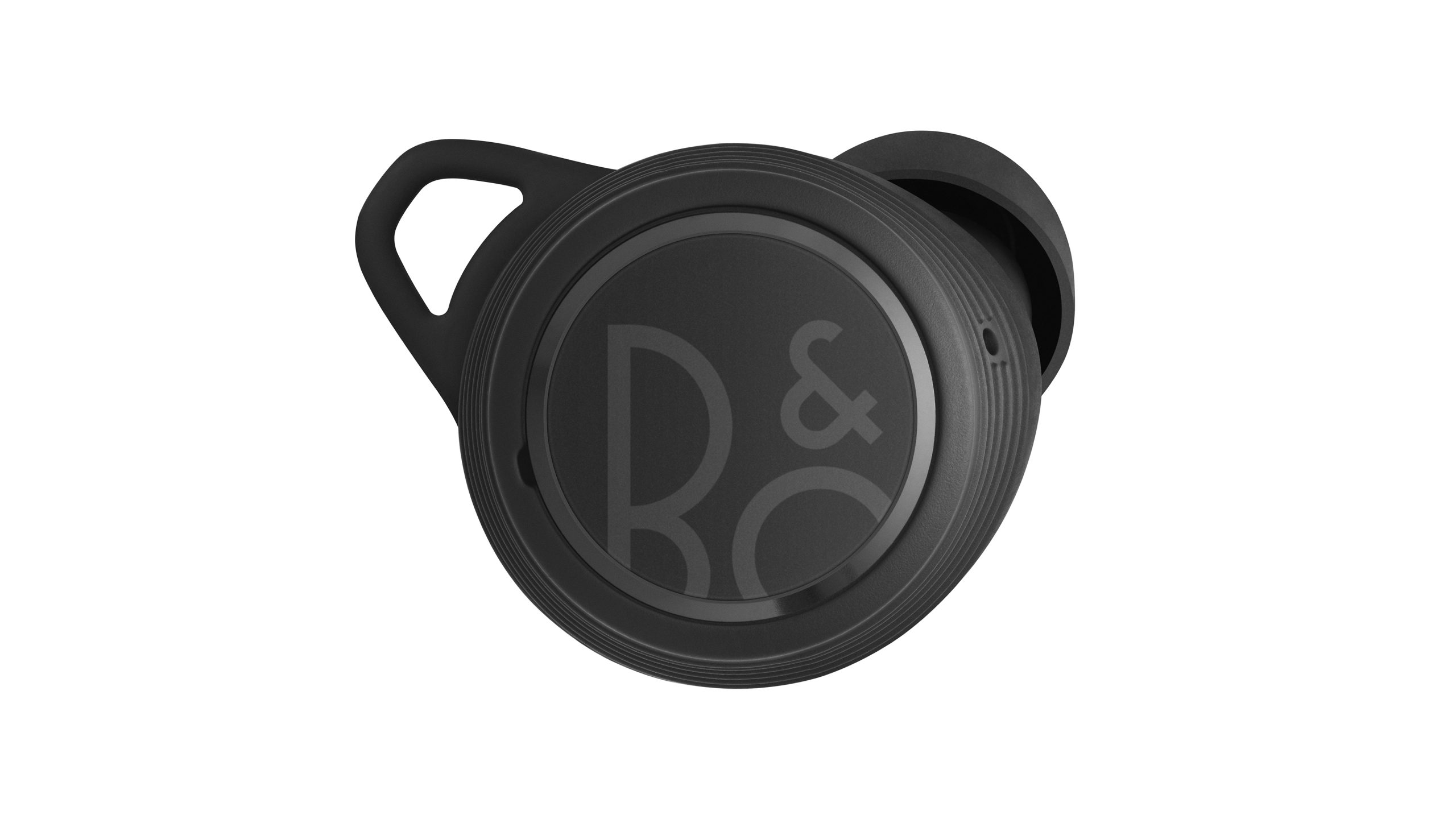 The battery life is the same as on the regular E8, namely seven hours. It is about standard on completely wireless plugs today. The charging case can handle three charges that add 23 hours to battery life. The case itself can also be charged wirelessly according to the Qi standard. That's smart.
Beoplay E8 has in previous generations had trouble achieving a stable Bluetooth connection. It should now be resolved. But maybe not quite. Pairing was considerably more difficult than normal (I pair many Bluetooth devices with mobile phones for office purposes). And when the earplugs had been turned off and had to find the connection again, it was often in an unstable version.
Swim for 30 minutes underwater
Sports headphones must be able to withstand a bit of everything, and Beoplay E8 Sport is dust and waterproof according to the IP57 standard. That is, they can be under water for half an hour. And if you have a waterproof phone, you can listen to music down there. It is fixed if the training is water polo, but we did not test this in practice.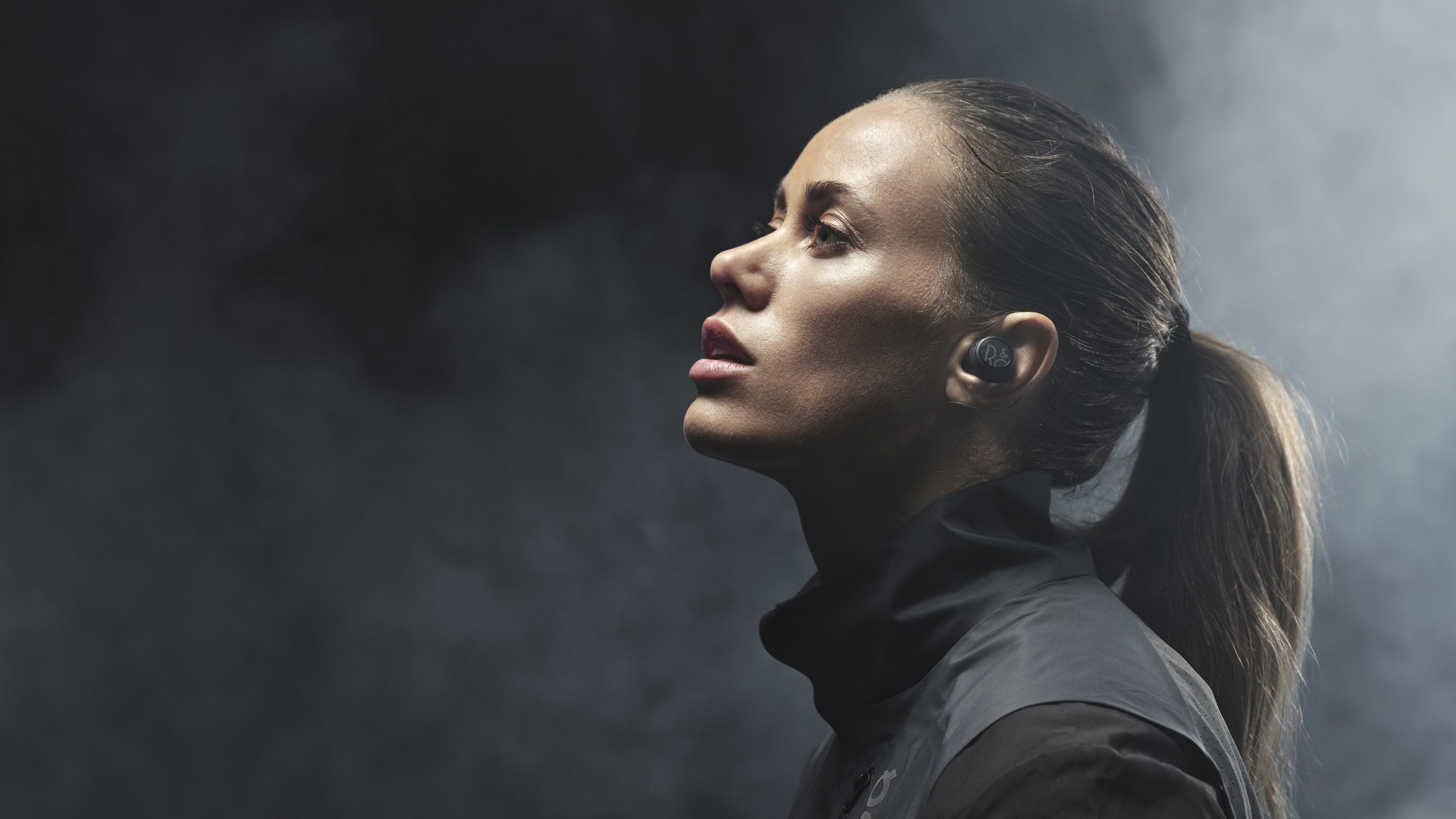 Beoplay E8 does not have built-in voice control. This is a bit surprising, as completely wireless earplugs can benefit from the non-contact operation – and also since you can find this functionality in much cheaper plugs. However, you can still use the microphones to get in touch with your phone's voice control.
One of the news in Beoplay E8 3rd Gen. was the hi-fi-friendly audio codec aptX. It has also received the sports edition. That's a plus – and had it not been for it, it would have been a shortcoming – but it's still only the standard version of aptX, not the HD or Adaptive version.
Sound quality
Bass is notoriously difficult in earplugs. Unless the plug ends completely tight in the ear canal, bass is an impossibility. And even when it does, tiny inaccuracies can make big leaps in the bass level. In Beoplay E8 Sport, the task is solved to something close to perfection. The bass is solid and just with a suitably large emphasis of the middle bass, so that it is easy to follow the rhythm during training. Should that not be sufficient, Bang & Olufsen can deliver extra dominance at the bottom with the setting "sport", which makes even the dullest legs keep pace.
Although the E8 Sport is built for tough use, the sound is quite refined with the same qualities as the E8 3rd Gen. The midrange is surprisingly clean, so you are tempted to slow down and sit down for a moment to enjoy the song. Of course, you should preferably not do that. But the earplugs can also be used for commuting to and from work. Or for that matter for travel use. But since they do not have active noise reduction, you do not get quite as good sound insulation.
When it comes to products from Bang & Olufsen, we are used to a high price. A price that corresponds to a build quality and a design beyond the ordinary. Beoplay E8 Sport is clearly trustworthy – but there is actually no room for extra details in brushed aluminum and core leather on a cable-free earplug.
The Beoplay E8 Sport thus becomes one of the many completely wireless headphones in fierce competition for the favor of consumers. If you want to have a pair of earplugs for almost four thousand kroner sitting in your ears while you drive through the forest, is your choice. It can easily be made cheaper. Especially if you can settle for sweat density rather than total IP57 water resistance. Then the choice could, for example, be the half as expensive JBL Live 300TWS.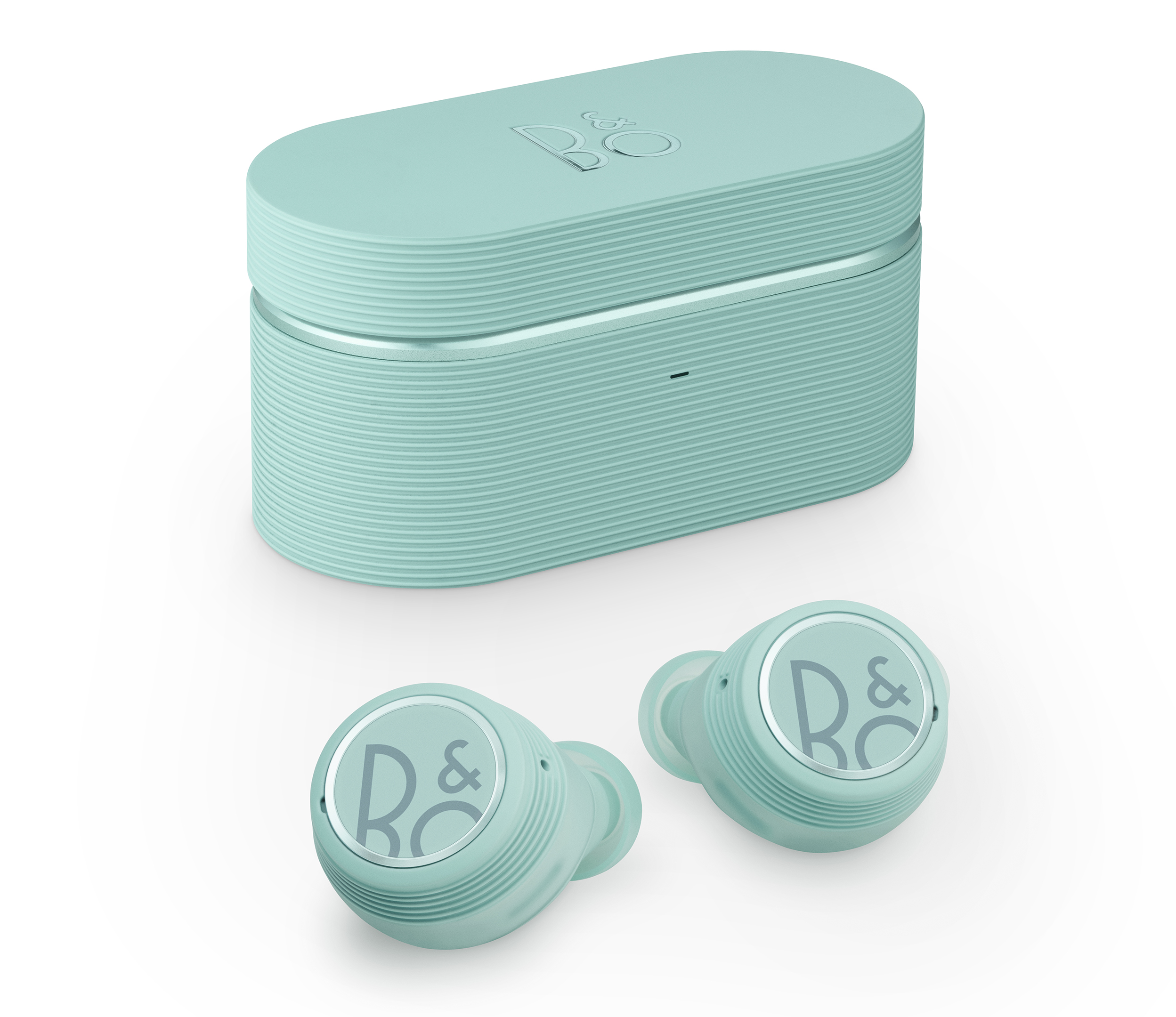 Conclusion
Bang & Olufsen Beoplay E8 Sport is a special edition of the in itself successful E8 3rd Gen., and it has managed to pair the excellent sound from the civil edition with a robust packaging. The sound is nice and nuanced, and it is suitable with bass for training use. The transparent function, which closes sounds from the surroundings inside, is convenient.
However, if you do not need to be immersed in water while listening with the hi-fi-friendly aptX, you can get almost as good sound cheaper.