John Hvidlykke
Published

2020-08-10 - 7:31 pm
Big and beautiful, super slim laptop that is strong enough for most games - at a price that is hard to beat.
You can not get it all for half. The graphics card in particular is an economical version. But the compromises are well chosen.
Specifications
Laptop: MSi GF75 Thin (10SCSR-015NE)
Processor: 2.6 GHz Intel Core i7-10750H hexa-core (12 wires)
Screen: 17.3 "IPS, FHD (1920 x 1080), 120 Hz refresh rate
Memory: 16 GB DDR4
Storage: 512 GB SSD
Graphics: Nvidia GeForce GTX 1650Ti with 4 GB GDDR6
Operating system: Windows 10 Home, 64 bit
Dimensions and weight: 39.7 x 2.3 x 26 cm / 2.2 kg
Connections: Wi-Fi 6, HDMI, Bluetooth 5.1, USB-C 3.2, 3 x USB 3, Ethernet, 3,5 mm audiostik, 720p webcam
Web: msi.com
Taiwanese MSi is one of the largest manufacturers of gaming computers and we have tested several of them. Most have been in the super sports car class, but this time we have found a model that is also financially available for players without a sponsorship contract. In fact, it costs only half as much as most gaming PCs we test.
The MSi GF75 Thin is, as the name suggests, a slim machine. Only 2.2 cm in thickness and 2.2 kg in weight. It is well managed by a 17 inch gaming machine.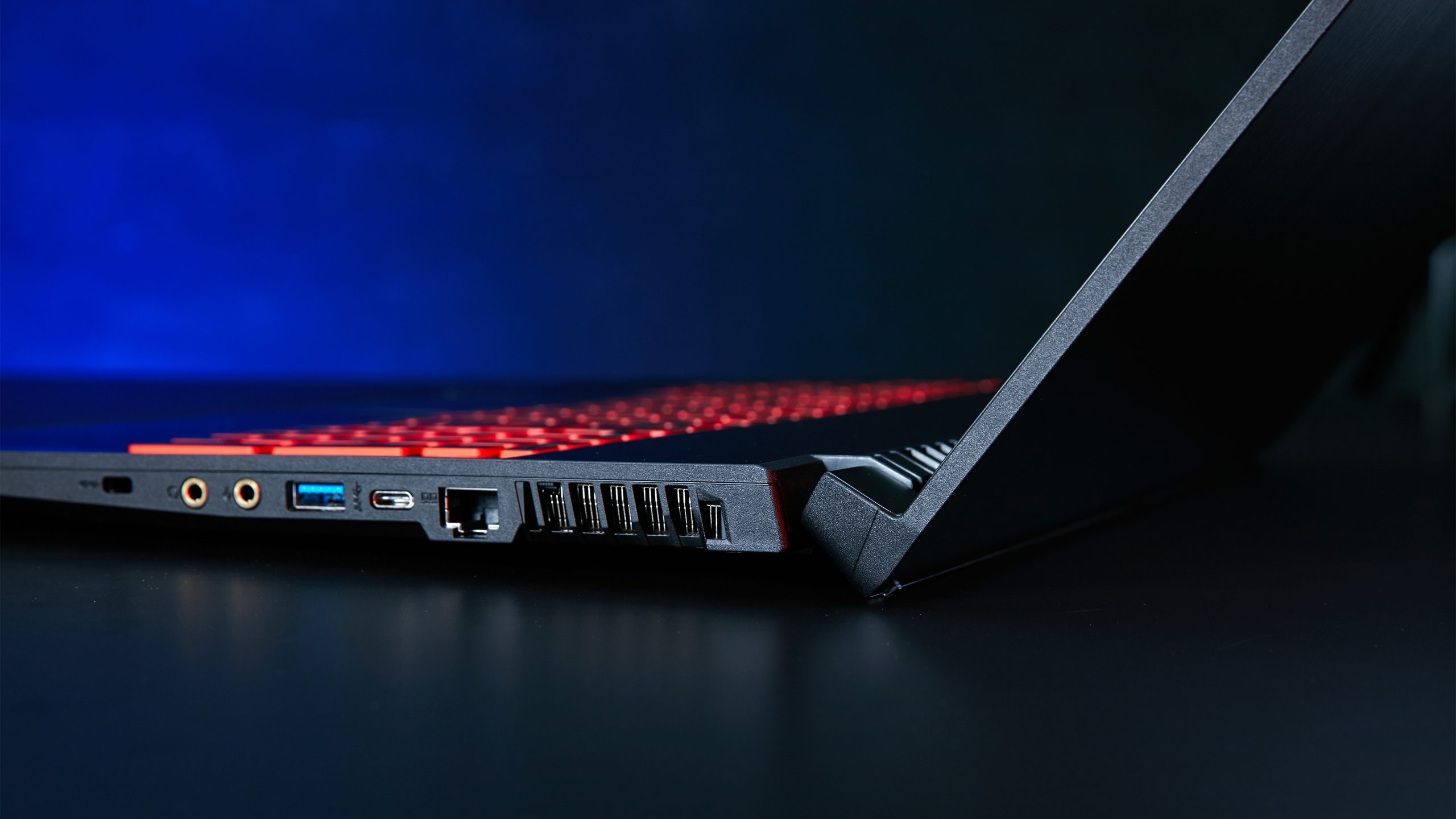 Tight but with a flexible design
The lid and top of the cabinet are made of brushed black aluminum. It looks elegant and trustworthy. But all that is not immediately visible is made of plastic, which means the computer is not as stiff and inflexible as machines in nobler, more expensive materials. When you press the power button that sits in the middle, you can both feel and hear that the bottom of the cabinet is being pressed down and hits the table top. Fortunately, this is a computer that you would normally place on a table – and not in your lap.
The MSi GF75 Thin is a physically large computer, so there is room for a full-size numeric keypad. The keys themselves are of average quality for a membrane keyboard for laptops. More expensive models boast individual RGB lighting of each key, but the GF75 Thin has to settle for red backlighting for all keys. But to find the keys in the dark is, so to speak, fully sufficient.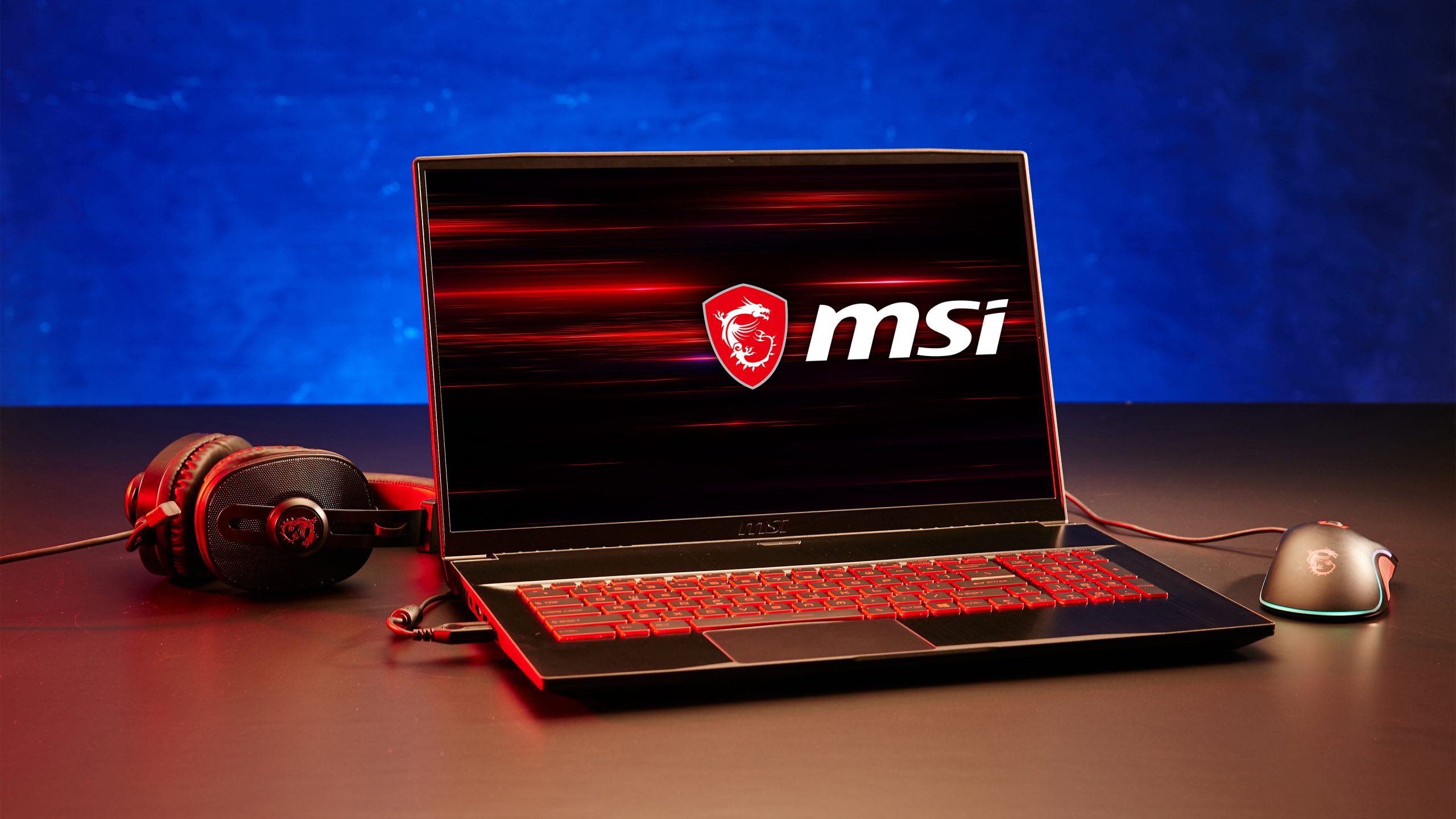 Not meant for high speed graphics
The 17-inch screen is the main attraction of the machine. As is traditional for gaming computers, the resolution is relatively low, namely Full HD (1920 x 1080 pixels). For all uses other than gaming, the resolution is at the bottom. But for games, it makes sense as it allows for faster graphics. The refresh rate of the screen is 120 Hz. In higher price ranges, 144 Hz or faster is the norm, but for most games, 120 Hz is excellent.
To connect an additional monitor, this must be done through the HDMI port. Unfortunately, there is no DisplayPort – neither separately nor integrated in the USB-C port. This means that high refresh rates on external monitors are not possible. The HDMI port only supports up to 120 Hz update at Full HD and 30 Hz at 4K resolution. On a more powerful machine it would have been a big limitation, but on an economy model where the graphics processor helps to set the limit, it is an acceptable compromise.
What is more important is the interior. And even if you do not find ultra-violent hardware at that price, the compromises that have been made seem sensible. The processor is a 10th generation Intel Core i-7 with six cores and 12 wires, and there is 16 gigabytes of RAM and 512 gigabytes of SSD storage. It ensures a pretty reasonable speed. The graphics processor is an Nvidia GeForce GTX 1650Ti, which is a fairly new chip, made especially for relatively cheap gaming laptops.
Benchmarks
As one might expect in a 2020 machine, the processor is a 10th generation Core i7. Specifically, a 2.6 GHz 10750H. It is roughly twice as fast as the one that sat in the MSi Prestige 14, which we tested earlier this year. This can be seen on the Geekbench 5 test, where the GF75 Thin achieves a score of 6,119 (multi-core) and 1,205 (single-core). It's actually really fast.
The office software test PCMark 10 ended with a result of 4,888. It's so absolutely plentiful for even the dullest spreadsheet – and you have to go up in some complete rabies like the MSi GS66 Stealth to get it significantly faster.
The graphics processor in the MSi GF 75 is an Nvidia GeForce GTX 1650Ti. It's almost the same as in the MSi Prestige 14, though with the letters "Ten" on the tailgate. Which shows that it's the turbo – tuned version. And while it can in no way compete with Nvidia's RTX models, it's actually an acceptably fast processor. Especially when MSi has made sure that no one accidentally connects a lightning fast external monitor to the computer.
The 3DMark tests from UL ended with a result of 9,645 for Fire Strike and 4,003 for Time Spy. It's about twice as fast as the MSi Prestige 14 office machine – but only half as fast as heavyweight gaming machines like the Acer Predator Helios 700.
The battery test from PCMark 8 ended in 1:51 hours. It sounds worse than it really is. You should not try to play on battery power, but if you take the GF75 Thin in your bag as a study or work computer, it will probably be able to handle a whole day on a single charge.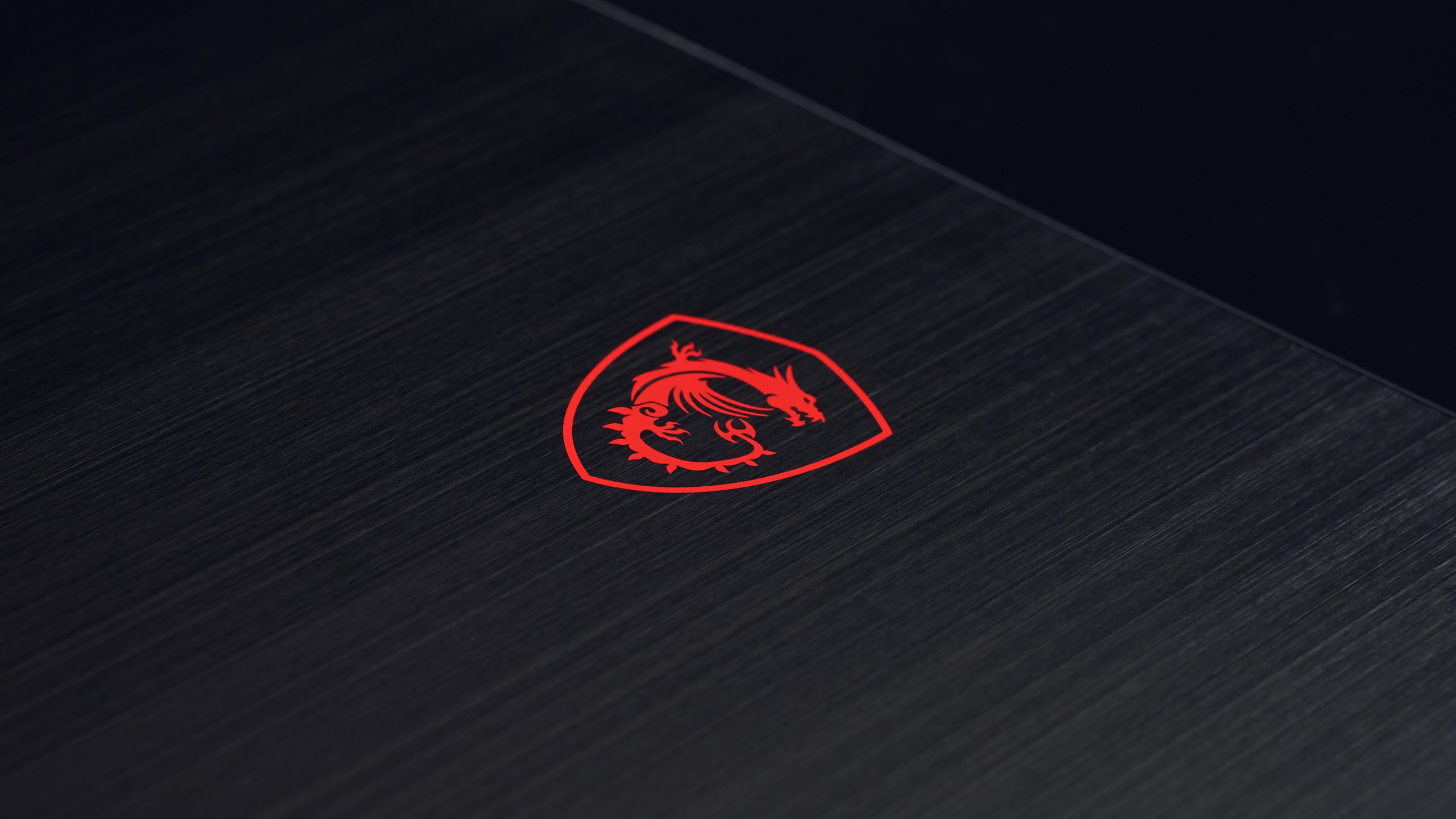 Conclusion
The MSi GF75 is cheaper than most gaming computers we test, but is still a fully-fledged gaming machine. As long as you do not need to run the very latest games in high resolution and high refresh rate on three screens at once.
You get a large and sleek 17-inch screen and a sleek computer that is not too clumsy to carry in your bag for civilian use. For the price, compromises are inevitable, but the choices are sensible. The graphics processor is mediocre, but if you need twice the speed, the price will triple!